You're here:
Home
| Archives for David Leite
Nothing slakes thirst, quells worries, and comes together with ease quite like Southern sweet tea.
This Carolina 'cue 'wich draws on pork that's quite literally falling apart tender, teased into tantalizingly tender shreds, and mopped with a vinegary sauce.
Ah, summer. Ah, cobbler. Those two sentiments are sort of one in the same, don't you agree, seeing as each is easy, effortless, and always enticing?
After taking the iPad for a spin in the kitchen testing recipes, David isn't only smitten, but convinced the it could change cookbook publishing forever.
How do we love the sweetly spicy heat of this chipotle chili? Let us count the ways. Smothered in Cheddar cheese and sour cream. Ladled over burgers. Loaded on potato skins…
Quick Glance
40 M
1 H, 40 M
This compelling chili and Cheddar burger is what it is—true guy food, no apologies. Wrap your hands around this messy burger and settle in for the real deal.
This eminently slatherable, uber cheesy spread is so stupendously super you'll want to ladle it on everything–and by that we mean burgers, chili, baked potatoes, french fries, tacos, tater tots….
Lemon, ricotta cheese, peas, and pappardelle pasta. The name says it all. A simple dish that can be made in no time. It's a real family-friendly dish. Honest.
We're over the moon for these skinny little frites. They're actually not fries per se, but baked shards of potato-y goodness that'll nonethless ease your craving, each and every time.
The porterhouse is a generous steak when it comes to flavor and size. Here it's slathered in oil, topped with chopped garlic and herbs, and grilled.
David Leite was unexpectedly delighted when someone—a virtual stranger—cooked a meal for him from his book, making him judge, jury, and guest of honor.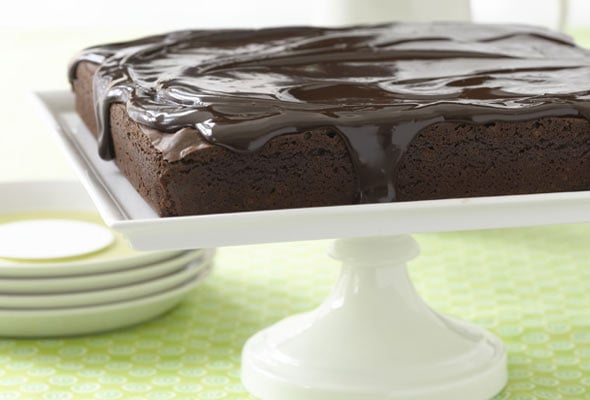 True to its name, this dense, brownie-like cake takes its allure from a full pound of chocolate. A hint of cocoa lends even more chocolatey complexity.
Quick Glance
35 M
2 H, 10 M