You're here:
Home
| Archives for David Leite
Two different cooking techniques—steaming and then braising—ensure that this Chinese-style pork belly (fresh bacon) is amazingly tender.
Quick Glance
40 M
5 H, 40 M
Pizzoccheri is a hearty, flat, buckwheat noodle commonly tossed with a butter sauce of some sort. You can thank the Lombardy region of Italy for it.
Quick Glance
50 M
1 H, 40 M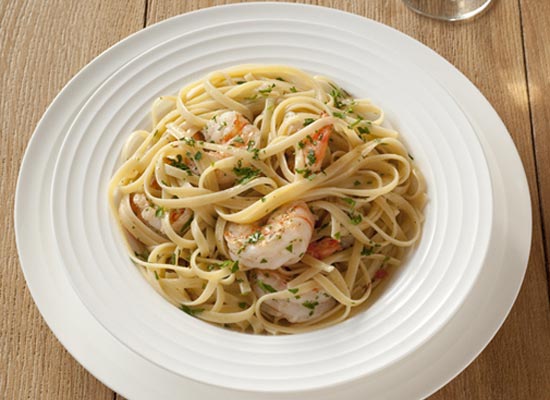 Easy yet elegant, this simple pasta dish calls for any long, narrow, flat pasta, garlic, olive oil, seafood, and parsley. Dinner is done.
An Italian classic that's woo'd would-be-husbands for generations, this single-skillet supper melds meat, potatoes, bacon, and onion to moist, crisp effect.
Braised lamb shanks are cooked slowly in wine until the meat is falling-off-the-bone tender. The lamb shanks can be braised ahead for more flavor.
Quick Glance
40 M
3 H, 40 M
Soft pillows of different flavors–cauliflower and caviar, smoked salmon, and blue cheese and walnuts–are piped into spoons for these elegant bites.
Olives are stuffed with a spicy beef mixture and then simmered in harissa-spiked tomato sauce. How very '60s.
Quick Glance
40 M
2 H, 25 M
The martinez–a mix of gin, sweet vermouth, maraschino liqueur, and orange bitters–is a subtle, spicy cocktail that's perfectly blended and balanced.
The gimlet is a cocktail that has caused much disagreement. Fresh lime juice, bottled, or, in this case, a combination of both? A great year-round drink.
Gravadlax, also known as gravlax, is thinly sliced salmon infused with dill. And there's no better way to ensure it's just how you like it than curing your own.
Sassfras, ginger, nutmeg, cloves, and anise enhance the smoky, saltiness goodness of glazed ham.
Quick Glance
30 M
4 H, 30 M
Formally known as tournedos Rossini, these little lovelies are gilded with seared foie gras and drizzled with Madeira and truffle sauce.