David divulges how he learned to bake bread late in life—and how he promptly became quite, quite obsessed.
David practices proper Southern gentility by whipping up batch after batch of that good old-fashioned party must, pimento cheese.
David measures his friends on how true, honest, and kind they are—and how superlative their baking skills. His friend Cindi measures up.
Guess who David blames for his inability to be the epitome of calm in the hours leading up to Thanksgiving dinner? (Hint: Not himself.)
David reveals his pie-crimping obsession and admits he's been outcrimped by baker Libbie Summers and her 20 cool and classy pie crust tactics.
Why make homemade ketchup? Because you can. And, as David explains, because no one can tell you that you shouldn't. No one.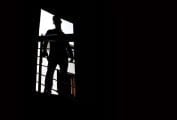 David continues where he left off, recounting what happened after he found an intruder in his rental house while on vacay in Maine.
David knew that crab, lobster, corn, and blueberries awaited him and The One on their Maine vacay. But that's not all….
After 594 contracter hours, David emerges from the dust and despair of renovating to show off his new kitchen.
David mourns the loss of his beloved cats, Chloe and Raja, and anticipates life without them. Kleenex required.
In the midst of his kitchen renovation, David rediscovers some remnants from the moving-in party he threw.
It didn't take long for the honeymoon phase of David's kitchen renovation to be over…and for insanity to set in.