You're here:
Home
| Archives for Carol Anne Grady
Some consider this Catalan classic to be the great Spanish acquisition considering how it's so very versatile (and vegetarian).
What makes this recipe special is the venison is basted with an apple-cinnamon cider, giving the peppery character of the venison a deeply autumnal flavor.
These sweetly savory scones are insurgents of sorts, playing loose and fancy-free with the flavor of a slab of Cheddar atop everyone's favorite pie.
Quick Glance
15 M
1 H, 15 M
Never give zucchini away again with these equally tempting yet uniquely different slaws—choose rich and creamy or tart and sweet.
Summer at its simplest, not to mention it's most splendid, seeing as how five minutes of effort yields a meal that rivals round-trip tickets to Italy.
Few things say spring like the brilliant green of a fava bean. Here, a little help on how to harness these harbingers of warm weather.
Ah, summer. Ah, cobbler. Those two sentiments are sort of one in the same, don't you agree, seeing as each is easy, effortless, and always enticing?
This spicy tomato soup gets its heat from Thai sriracha sauce and depth from blue cheese. San Marzano tomatoes are used, so the soup can be made anytime.
Quick Glance
15 M
1 H, 15 M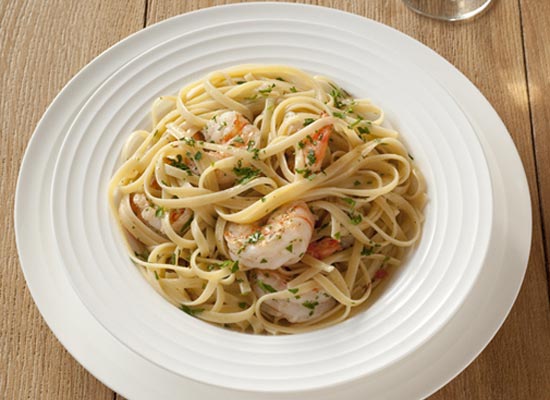 Easy yet elegant, this simple pasta dish calls for any long, narrow, flat pasta, garlic, olive oil, seafood, and parsley. Dinner is done.
This spicy tomato crumble isn't your run-of-the-mill crumble. It's savory and filled with a tangy chunky tomato base. The crumble reheats beautifully.
Supple strands of pasta luxuriate in an easy, elegant, knock-your-socks-off veal sauce that's gilded with butter and tomatoes. All in 30 minutes.
Chicken legs or chicken quarters are given the Tuscan treatment with lots of garlic, rosemary, and olive oil. The chicken is roasted until perfect.
Quick Glance
20 M
1 H, 30 M