You're here:
Home
| oscar party
If ever a drink symbolized an era, the bright pink, citric Cosmopolitan screams the 1990s. Ah, the good old days.
Swooning alert. We've been wobbly in the knees for these sweet little olive oil tortas for a very, very long time.
Elegant. Classic. Magical in all ways. That's what folks are saying about this little lovely. Cin cin, indeed.
We find this lovely, albeit subtly flavored, little number to be one of the simpler pleasures in life. We think you'll concur.
We think you'll come to understand our giddiness about this effervescent elixir the second you take a sip.
With all due respect, your go-to recipe for beef stew falls short of this magnificent melding of beef, wine, and pasta. No contest.
Quick Glance
2 H
5 H, 30 M
All the flavor of wings. All the virtuousness of cauliflower. In retrospect, we're sad it took someone this long to come up with it.
Practice proper Southern gentility by whipping up a batch of that classic crowd-pleasing party must, pimento cheese.
If you took one look at this tart and thought, "No way, I can't!", read the recipe. Then let's hear you say, "Heck yes, I can!"
Quick Glance
50 M
2 H, 10 M
Strange how such a sweetly stunning sensation can be just sugar, cream, flour, and vanilla. Couldn't be easier—or more addictive.
Magnificent. Marvie. Munchable. Manchego-y. Mmmm. That's what we think about these glammed-up potato chips.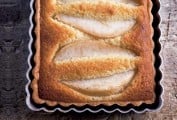 French. Foolproof. Froufrou. Fuss-free. Fenomenal. (Work with us.) Rarely does elegance come together with such ease.