This sweet pickle relish is made with cucumbers, sugar, onion, salt, mustard seeds, celery seeds, and cider vinegar. Perfect for hamburgers and hot dogs.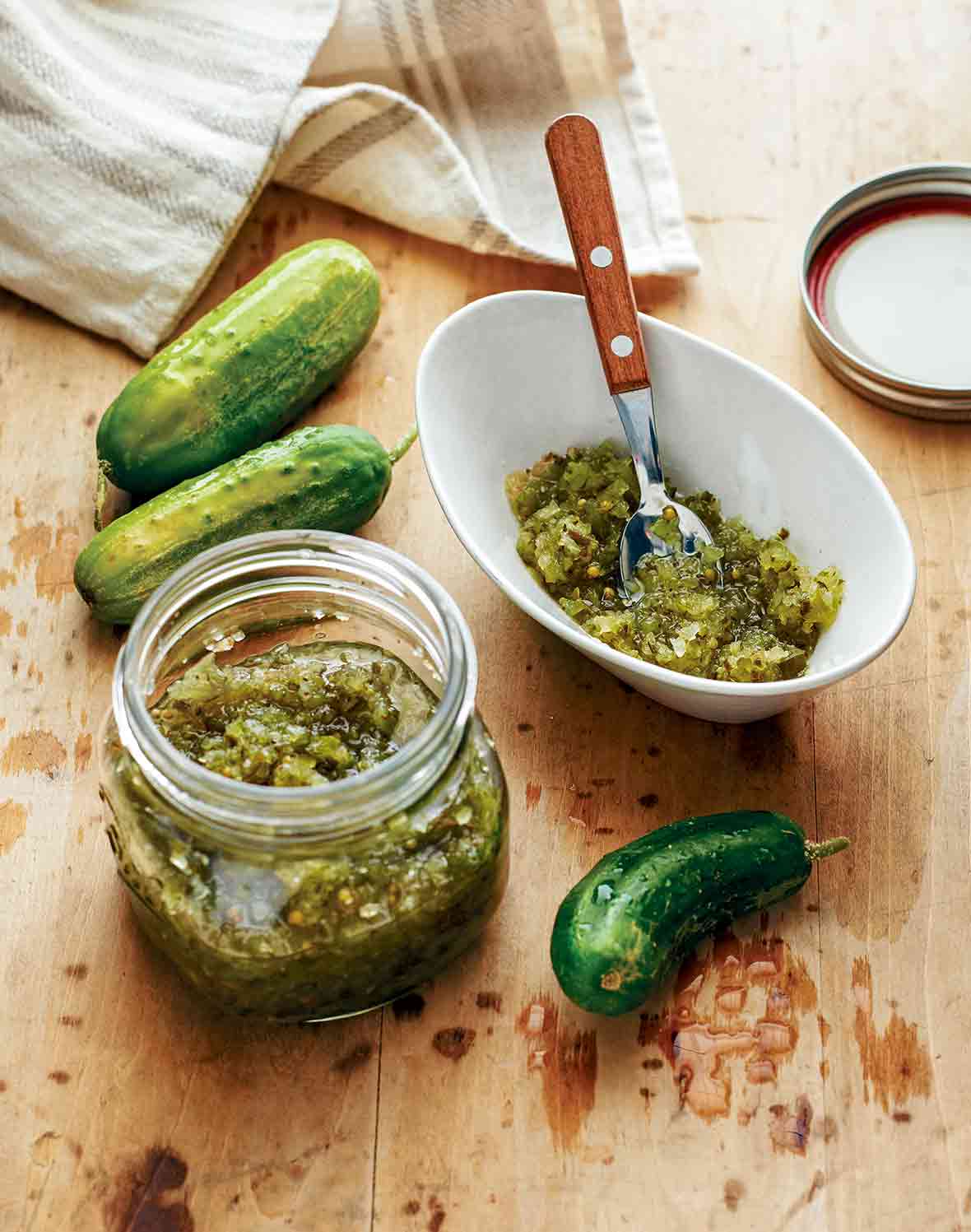 The temptation come late summer to pickle every cucumber coming out of your garden can be overwhelming. This sweet pickle relish is a pickle of another sort, offering a different form of garden-to-piehole-delivery-mechanism for cucumbers, just to change things up a little, you know? It also offers an alternative to the preservative-laden jars of pickle relish at the store. Once you try your hand at making this simple sweet pickle relish recipe, you'll be saying so long, Vlasic. And crossing one more thing off your list of condiments you have to purchase from the store.–Renee Schettler Rossi
Sweet Pickle Relish
Quick Glance
45 M
1 D

Makes about eight 8-ounce jars
Print Recipe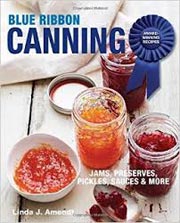 Ingredients
3 to 4 pounds medium pickling cucumbers, unpeeled, finely chopped (6 to 8 cups)

2 cups onions, finely chopped (2 to 3 medium onions)

3 tablespoons pickling or kosher salt

2 to 3 quarts ice cold water

1 1/2 to 3 cups granulated sugar, depending on just how sweet you like your relish

2 cups cider vinegar

1 1/2 teaspoons mustard seeds

1 1/2 teaspoons celery seeds
Directions
1. In a large bowl, layer the cucumbers, onions, and salt. Add enough of the cold water to completely cover the vegetables. Cover and let stand at room temperature for 2 hours.

2. Drain the vegetables in a large fine-mesh sieve or a colander lined with a single layer of cheesecloth. Rinse well and drain again, pressing out the excess liquid and discarding it.

3. In a 6- to 8-quart stainless steel stockpot, combine the sugar, vinegar, mustard seeds, and celery seeds. Bring the mixture to a boil over medium-high heat, stirring constantly until the sugar is completely dissolved, about 5 minutes. Add the drained vegetables to the syrup and return to a boil. Reduce the heat and simmer, stirring frequently, for 10 minutes. Remove the pot from the heat.

4. Ladle the relish into hot pint jars, leaving 1/2-inch headspace. Remove any air bubbles. Wipe the jar rims and threads with a clean, damp paper towel. Apply hot lids and screw bands.

5. If you're simply stashing the relish in the fridge, refrigerate the jars of relish for up to a few weeks. If you're properly canning the pickle relish, process 8-ounce jars in a water bath canner according to manufacturer's instructions for 10 minutes and process pint jars for 15 minutes. Remove from the water bath canner and let cool for 12 to 24 hours. Check the seals and remove the screw bands. Store jars in a cool, dry, dark place for up to 1 year.
Sweet Pickle Relish Recipe © 2015 Linda J. Amendt. Photo © 2015 Andrew Purcell. All rights reserved. All recipes and photos used with permission of the publisher.
If you make this recipe, snap a photo and hashtag it #LeitesCulinaria. We'd love to see your creations on Instagram, Facebook, and Twitter.