These chicharrón chocolate chip cookies are soft, chewy, homemade chocolate chip cookies made from scratch containing—believe it—pork rinds.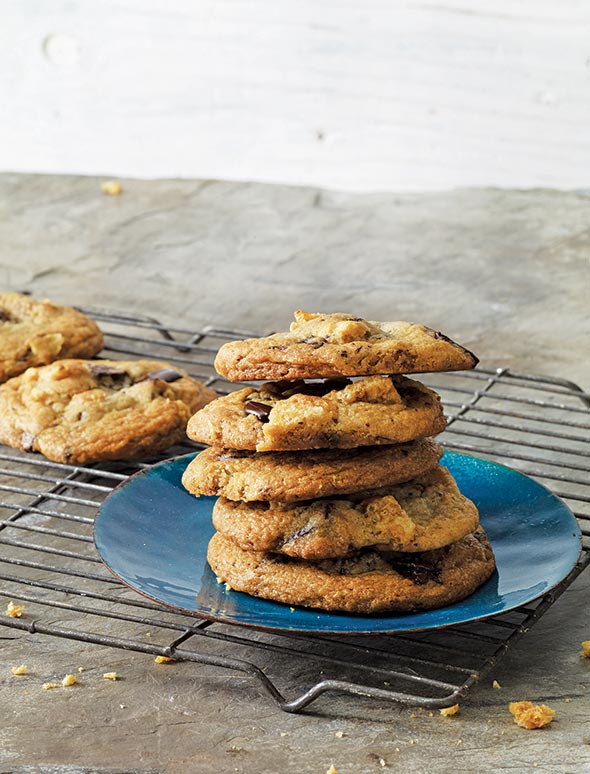 These chicharrón chocolate chip cookies make perfect sense to those of us who have a thing for salty and sweet. And, of course, to those of us who have a thing for pork. Contrary to common belief, the fried pork skins don't actually create a crunchy component in the cookie. They actually turn somewhat soft and chewy when baked into the buttery cookie dough. In our experience, folks either really like it or really don't. We, obviously, count ourselves among the former group, so much so that life took on new meaning after trying these. We think you'll understand.–Renee Schettler Rossi
*How To Buy The Right Chicharrón
You can find fresh homemade chicharrón at most Mexican markets. If given the choice between airy, thin pork rinds and thick, meaty pork rinds that are ever so slightly curled at the edges, opt for the former as the whole point of putting the pork skins in the cookies is for a slightly smoky and salty presence, not to up your protein intake. Commercial brands of store-bought chicharrón will also work just fine in this recipe. (The author prefers Baken-Ets, which you'll find at most grocery stores.) To crumble the chicharrón for this recipe, simply toss them in a resealable plastic bag and bang on it with a rolling pin or a cast-iron skillet.
Chicharrón Chocolate Chip Cookies
Quick Glance
15 M
45 M

Makes about 36 cookies
Print Recipe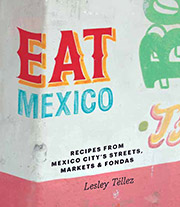 Ingredients
2 1/4 cups all-purpose flour

1 teaspoon baking soda

1 teaspoon salt

2 large eggs

3/4 cup granulated sugar

3/4 packed light brown sugar

2 sticks (8 ounces) unsalted butter, melted and cooled to room temperature

1 teaspoon vanilla extract

7 ounces dark chocolate (at least 70%), chopped into 1/4-inch chunks

1 cup crumbled chicharrón* (aka pork rinds)
Directions
1. Whisk together the flour, baking soda, and salt in a smallish bowl.

2. With a standing mixer on medium-high speed, beat together the eggs, granulated sugar, and light brown sugar until light and fluffy and about double in volume, about 3 minutes. Lower the speed, dump in the butter and vanilla, and beat until well combined.

3. Stop the stand mixer and, using a wooden spoon or rubber spatula, stir the flour mixture into the butter mixture just until combined. Gently stir in the chocolate and chicharrón and be careful not to over-mix.

4. Cover the dough with plastic wrap and stash it in the fridge until it's firm, at least 2 hours and, ideally, overnight. The cookies taste best if you chill the dough overnight—the resting time allows the dough to develop more flavor.

5. When you're ready to bake, preheat the oven to 350°F (180°C). Line a baking sheet with parchment paper.

6. Drop the cookies by mounded tablespoonfuls onto the parchment paper, spacing the dough blobs about 2 inches apart. Bake for 10 to 12 minutes, or until the edges just start to brown and the middles are still soft.

7. Let the cookies cool on the baking sheet for 1 minute, then transfer them to a wire rack to cool completely. They'll keep for 4 days in an airtight container.
Chicharrón Chocolate Chip Cookies Recipe © 2015 Lesley Téllez. Photo © 2015 Penny De Los Santos. All rights reserved. All recipes and photos used with permission of the publisher.
If you make this recipe, snap a photo and hashtag it #LeitesCulinaria. We'd love to see your creations on Instagram, Facebook, and Twitter.