Simple. Sophisticated. Satiating. That's what we think of this edamame salad recipe. And while you have the steamer set up for the soybeans, you may as well steam the rest of dinner. Perhaps some fish fillets alongside some baby bok choy? Or whatever you'd prefer to have on the side with this sorta swanky salad.–Renee Schettler Rossi
Edamame Salad
This edamame salad is simple and has a swanky sophisticated vibe to it despite the fact that it calls for just soybeans, miso dressing, and salad greens.
Ingredients
2

tablespoons

white miso

1

teaspoon

seasoned rice vinegar

1

teaspoon

mirin

1/2

teaspoon

superfine sugar

,

(you can find this near the granulated sugar in the baking aisle or just blitz some granulated sugar in a blender until finely ground but not powdery)

1/4

teaspoon

Japanese mustard*

1

tablespoon

warm water

7

ounces

frozen edamame beans in the pod

1 to 2

handfuls

mizuna or arugula leaves

,

(or substituted mixed baby greens)
Instructions
In a small bowl, whisk together the miso, vinegar, mirin, sugar, mustard, and warm water. Set aside for at least 1 hour to allow the flavors to develop or cover and refrigerate overnight.

Fill a wok or large saucepan halfway with water and bring to a boil. Place the edamame in a bamboo steamer, situate it in the wok or saucepan, and cover tightly. Steam until tender and bright green, about 5 minutes. Uncover and let the steam subside until the edamame is cool enough to handle. Remove the beans from the pods, reserving the beans and tossing the pods in the compost.

Combine the edamame and mizuna or arugula in a large bowl, drizzle with the miso dressing, and gently toss. Serve immediately.
Notes
*What Is Japanese Mustard?
Japanese mustard is hotter and spicier than typical American, British, or European mustard. You can find it at most Asian markets. If you have any packets of Chinese mustard from your last Asian takeout, that would work fine. Or add a touch of wasabi to regular prepared mustard. Or, if you prefer, simply use your favorite "hot mustard" because even though the heat will be slightly different than what's intended here, it works just dandy.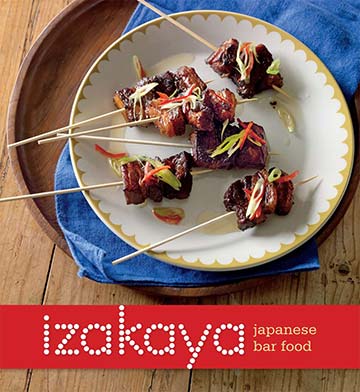 Nutrition
Serving:
1
portion
Calories:
83
kcal
Carbohydrates:
8
g
Protein:
7
g
Fat:
3
g
Saturated Fat:
1
g
Polyunsaturated Fat:
1
g
Monounsaturated Fat:
1
g
Trans Fat:
1
g
Sodium:
335
mg
Potassium:
253
mg
Fiber:
3
g
Sugar:
3
g
Vitamin A:
126
IU
Vitamin C:
4
mg
Calcium:
44
mg
Iron:
1
mg
Nutrition information is automatically calculated, so should only be used as an approximation.
Recipe © 2011 Mark Robinson. Photo © 2011 Chris Chen. All rights reserved.
---
Recipe Testers' Reviews
This edamame salad recipe is a nice example of simple Japanese food that's minimal in ingredients but still flavorful. Considering that part of the recipe comes of the freezer, this can be made quickly and easily without much planning ahead of time. I happen to have a tub of white miso hanging in the back of my fridge all the time, but it's fairly simple to find it at well-stocked grocery stores and health markets. The Japanese mustard, on the other hand, I wasn't able to easily track down. I ended up using Dijon with a little heat that I had on hand, but I'm sure that spicy note in the dressing would have been nice in this salad. I happened to have shelled frozen edamame in my freezer and used those, which saved a bit more time by skipping the steaming and de-shelling. Maybe the beans would've been slightly more tender had I used whole edamame pods, but I doubt it makes a huge difference. I mixed up the dressing the night before and let it sit in the fridge overnight to meld the flavors. I was able to find baby arugula, not mizuna, which I think I would've preferred. But the peppery flavor of the arugula was still nice with the sweet, buttery edamame. As for the dressing, I could seriously eat that all day long. I'm disappointed that I wasn't able to get some spice in there, but it was really well-balanced, sweet, salty, and luscious even though there was no oil. I seriously patted myself on the back for making this healthful salad for lunch the next day and will keep it and especially the dressing around for my future Asian salad needs.
I could not find edamame in the pod but did find frozen shelled edamame beans so used 200 grams of those. It did speed up the process, as I only had to steam the beans for 5 minutes and didn't have to shell them. It took mere seconds to blitz the sugar to superfine. I will say here that you must give the dressing at least 1 hour to mingle. We tried the dressing before the hour was up and found it was sharp and too salty. Also, I used a hot and spicy Dijon mustard, as I was unable to get Chinese mustard. I liked the arugula and beans but found myself looking for something else in the salad. Perhaps the addition of another green or other mild vegetable like bean sprouts or shredded carrots to complement the bland beans and the peppery bite of the arugula would be good. The leftover dressing was much better the next day thanks to all the extra mingle time. I steamed some of the leftover edamame beans (they came in a 454-gram bag) and used some of the dressing on a regular salad for lunch the next day and found it to be very nice. The only changes I'd make would be to use 1 tablespoon miso instead of 2 when making the dressing, as we found 2 tablespoons rendered it a little too salty for our tastes. However, it does mellow if you make it a day or so in advance. We got 4 generous servings with steamed beans and a couple handfuls of arugula each.
This edamame salad is a really nice treatment of edamame in a satisfying and protein-dense salad that can be served as a small tapas portion or as a heartier, more filling portion. Edamame are so easily found—in their pods or shelled—in the frozen foods section of most grocers. The mizuna or arugula adds a fresh and peppery note, although I slightly preferred the mizuna. The ingredient that matters the most is the white miso. If your miso is marked as "mellow" but does not also say white, or shiro miso, you may find the flavor too dominant and salty. You need the more delicate flavor and lower salt content for this salad to shine. We made this initially with what we thought was white miso, and it overpowered all the other flavors. Subsequent versions made with clearly marked white miso were significantly better. Surprisingly, two different Japanese mustards we tried seemed too mild, so on a third try, I added an equal amount of wasabi, and that hit the right notes. Don't fret if you have pre-shelled edamame—for this recipe, while it only takes an extra 5 minutes to shell edamame, there's no real reason you can't use the ones that are already shelled.
Portions might seem a bit scant—2 people could easily consume this recipe. Adjust the greenery to your preference—we like both arugula and mizuna, so I'm generous with that. I tried both tossing the entire salad with the dressing and drizzling it as specified. The drizzle was more elegant, but either works. We like edamame so much that I often use them in place of green peas in salad or stir-fry recipes, and appreciate their positive nutritional value. They are a guilt-free starch in our kitchen. I used organic edamame in the pod for 3 versions of the recipe, but honestly don't think shelling them yourself has much virtue for this recipe. The reason to buy them in the pod is usually to prepare them as an appetizer where shelling them is part of the charm as you eat them as a bar snack. Here, that is just a task for the cook, and the beans are no different. The yield is surprisingly small—7 ounces in the pod yielded about 3/4 to 7/8 cup shelled beans (96 grams), but as a small salad or tapas, this works. The portions are accurate only with this expectation (and I may be biased since I love salads). The salad dressing takes about 5 minutes to prep ahead of time, and the actual salad assembly including cooking, shelling the beans, and washing your greens can all be done in under 15 minutes.