Excerpted from Mimi and Oddur Thorisson | French Country Cooking | Clarkson Potter, 2016

Convictions about how to drink wine tend to be as personal, as staunch, and as polarizing as political convictions. (Which is a terribly sad state of affairs given that I'm fairly certain wine was always intended to be a nonpartisan activity.) To clarify, by "how to drink wine," I simply mean how one approaches a glass or a bottle. Is it with curiosity or one-upmanship? Pleasure or derision? It's fine to intellectualize something, but let's not overlook the innate pleasure found in simply experiencing a sip of an elixir of the gods in the presence of friends, whether the bottle in question is from the bargain bin at the corner store or a cellar from your most trusted vintner. The following wine notes were penned by Oddur Thorisson, who lives in French wine country and knows a thing about the topic. And his thoughts are as relevant to wine newbies as they are to anyone who's lost sight of the fundamental and nonjudgmental pleasure of life's slightly inebriated moments.—Renee Schettler Rossi
Red wine is my favorite drink. That and coffee. If I had to write about coffee it would be easy and short; I know next to nothing about it. I know good coffee from bad and I know where to find the former: Italy! And a few good places in Paris and other cities.
I know much more about wine, which makes it harder to write about. I asked my wife for advice. "Just make it short and simple, darling," she said. (I added the darling part.) "Nobody wants to read an overly long, overly elaborate text on wine." Nobody? Really? Maybe she's right: Wine is more fun to drink than to read about.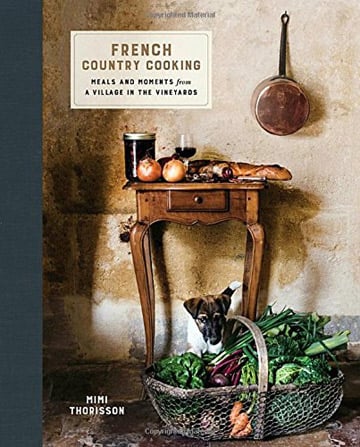 On the off chance that anybody might be interested, here are my thoughts on wine.
But first: a disclaimer! There are no real truths about wine, only opinions, which makes wine an elusive, fascinating subject. In what follows I may state things as facts; however, most of them are only my humble opinions—which are probably neither better nor worse than anybody else's.
This is what I've learned. So far.
When I talk about wines I am mainly talking about reds; whites are a different story. Bordeaux winemakers produce some excellent Sauvignon Blanc–dominated whites. The Burgundies, though—the really good ones—are still the best whites in France, probably the world.
In the rest of the world, it is common to ask for a glass of Chardonnay or a bottle of Pinot (Noir). In France it is not. Here people ask for a glass of Chablis, a bottle of Gevrey-Chambertin. A Chablis is always a Chardonnay, a Gevrey-Chambertin always a Pinot Noir. It sounds more complicated than it is. Whereas elsewhere they talk about grapes, here we talk about regions. Burgundies are Chardonnays and Pinot Noirs; Bordeaux wines are Sauvignon Blancs, Cabernet Sauvignons, and Merlots. Other regions mix it up a little more, but not that much; each region has its go-to grapes.
When I lived in Iceland, I drank mainly Italian wines. Odd, I know, but it would take too long to explain. Let's just say that I find Italian wines wonderful. When I lived in Paris we drank chiefly wines from Burgundy. Let's just say that I find Burgundy wines wonderful. Since our move to Médoc more than five years ago, we almost exclusively drink Médoc (and some right bank) wines. Let's just say that I find Bordeaux wines most wonderful of all. All wines grown around Bordeaux, the city, are called Bordeaux wines. They are split into right bank, St Émilion, Pomerol, etc., and left bank, Médoc and the Graves. Due to growing conditions and traditions, the right bank favors Merlot, the left bank Cabernet Sauvignon. Having said that, almost all red Bordeaux wines are a blend of the two with a few other grape varieties added to the mix. Some say that Médoc wines are more powerful and robust, whereas right bank wines are smoother and more elegant. I don't particularly agree with that nor does it tell the whole story.
Médoc, our region, is home to some of the best, most prestigious wines in the world. In 1855, the King, Napoleon III, wanted to know what wines he should drink; he wanted a guide. So they gave him one, based on price and prestige of the châteaux that were most prominent at that point in time. Whether or not those were the best wines then is by now irrelevant. It was a self-fulfilling prophecy: Wines that were classified as Grand Crus in 1855 were far more likely to command higher prices, therefore giving the châteaux more money to invest in new techniques, personnel, and publicity. On top of that they probably had the best land as well.
This is the most important question anyone asks me about Bordeaux wines: "Can you still buy a good bottle of Bordeaux for under thirty euros?" The answer is yes. Absolutely. Not a Grand Cru, but yes. The second question is: "What about the Grand Crus of Bordeaux: Are they really better, are they worth it? " Again, yes. It's a painful truth for my purse but they've had more than 150 years of an advantage. The key to understanding the value of wine is time. Good wine needs time. Great wine needs much more time. Open two bottles of a good Bordeaux vintage, say 2010. One is an affordable option, the price of a good steak in a restaurant. The other bottle costs more, the price of good shoes. Really good shoes. Taste them both now and you might feel the former is a far better buy. Taste them again in twenty years. Then you'll understand.
France is a country of wine traditions perhaps far beyond any place on earth. Other countries make wonderful wines, but France is the only country where so many families routinely invest in cases of wine from good vintages and then put them away for much later or never. We have friends who never really drink the wine they buy; they drink the wine their grandfathers bought. My grandfathers were Icelandic. They bought vodka, then they drank it. I have thought about starting a tradition of my own, buying wine and storing it. But I have this recurring nightmare: A grandchild of mine brings home a bunch of adolescents and they raid my cellars while I'm lying in my grave.
My wife and I love wine. In this house, wine and food cannot comfortably live without each other, and we rarely serve one without the other. We will have cocktails out of politeness or Cognac with company. But wine is what we love, and we always serve it with food. Here are our rules of thumb (except remember, there are no rules):
There are a few exceptions, and Champagne is one. Champagne is always an exception. (That's a fact, not just an opinion.) Champagne is wonderful! We always start with Champagne. A good blanc de blancs (meaning it is made only from white Chardonnay grapes) is a house favorite and goes well with food. Wine experts say that Champagne is best enjoyed from a white wineglass. A flute is too tight and inhibits the wine, a coupe too open and lets the bubbles out too quickly. This is true, so take their advice; but if the occasion and dress code call for a tux and a coupe, just remember to drink fast. Really fast.
Rosé is best when it comes from Provence, is a clear pale pink, and doesn't cost too much. We drink rosé only in summer.
We never serve fish with red wine. We are that old-fashioned. Much seafood goes very well with a white Bordeaux (Sauvignon Blanc). So do the main fish courses, but then you might start thinking about an older white Burgundy.
The bigger the occasion, the bigger the bottle. I'm not talking size here. There is an exception to this rule, which is that you can and should open a bottle of really good, really old wine whenever you feel like it. The food needs to be good but not necessarily fancy. A great bottle of wine, great music, a simple steak, a dog on the floor. (The music is optional. The dog is not.)
Excerpted from French Country Cooking © 2016 Mimi and Oddur Thorisson. © 2016 Mimi and Oddur Thorisson. All rights reserved. All materials used with permission.