Chili mac. Short for chili mac and cheese. And yes, it's exactly what you're thinking. It's also easy, make-ahead, good old American casserole awesomeness. And it's going to rock your world. Here's how to make it.
This chili mac recipe is exactly what the name would lead you to believe it is. That's right. We smothered good old classic American chili with creamy macaroni and cheese and baked the whole shebang until bubbly and golden and comforting as heck. It's an easy casserole for everyone who hesitates when choosing a favorite between chili and mac 'n' cheese. Chili mac not only makes a terrific way to use up leftover chili but can be assembled ahead of time, say on a Sunday afternoon, and tossed in the fridge as a family-friendly make-ahead weeknight casserole for later in the week. And we haven't even mentioned yet how you're going to feel like a hero when you hear all the rave reviews at your dinner table.–Angie Zoobkoff
How To Use Your Favorite Chili In This Chili Mac
The chili recipe below makes an outrageously delicious, albeit sorta spicy, chili that's among a handful of the best chili recipes we've ever made. It's just a straight up awesome classic American chili. Or so says everyone who's tasted it. That said, although we're quite fond of this particular chili, feel free to substitute 3 cups of your favorite recipe for chili for the recipe below. No big deal. Easy peasy. And yes, you can use whatever chili you happen to have languishing in the freezer or that's leftover from game day. All you need is 3 cups. So go on, give it a whirl! Bet everyone will be thrilled with the chili mac that no one will even recognize you're serving them leftovers!
Chili Mac and Cheese
Quick Glance

(1)

1 H
2 H, 30 M

Serves 6
Print Recipe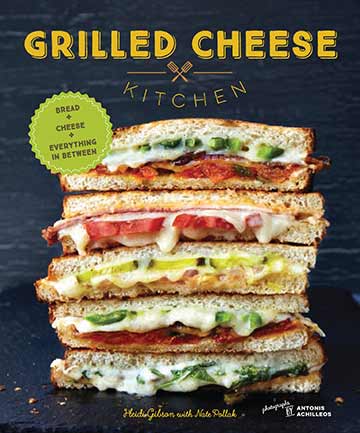 Ingredients
Email Grocery List
For the chili (or substitute your fave chili recipe or even leftover chili that you stashed in the freezer)
For the chili mac
Directions
Make the chili (or substitute your fave chili recipe or even leftover chili that you stashed in the freezer)
Heat 1 teaspoon of olive oil in a large skillet over medium heat. Add the ground beef and cook, stirring with a wooden spoon and breaking up any large chunks of beef, just until nicely browned and no pink spots remain, about 5 minutes. Drain any fat and juices from the skillet and discard.
In a blender, toss the garlic, chili powder, ancho chile powder, cumin, smoked paprika, jalapeños, hot sauce, 1/2 cup (120 ml) vegetable stock, and as much of the chipotles en adobo as your heat tolerance dictates (we recommend starting with 1/2 the can, unless you like things fiery hot). Blend on low speed until a smooth puree forms.
Heat 1 tablespoon olive oil in a large saucepan over medium heat until hot but not smoking. Add both bell peppers, the Anaheim chile, onion, and carrot and cook, stirring often, until the vegetables have softened and the onion is translucent, about 8 minutes.
Add the garlic and chile puree to the pan and stir to combine well. Toss in the beans, cooked ground beef, chopped tomatoes with their juices, tomato sauce, and 1 1/2 cups (360 ml) vegetable stock, salt, and black pepper and stir well to combine. Adjust the heat to bring the sauce to a simmer. Taste and, if you prefer a chili with more heat, add more hot sauce and/or the rest of the can of chipotles en adobo after you mash the chipotles chiles with the back of a fork or pulse them in a mini food processor until finely chopped. Cover partially and simmer very gently, stirring occasionally, until the vegetables are very soft, 20 to 30 minutes.
Reserve 3 cups chili for the chili mac. The remaining chili can be devoured immediately with your favorite toppings and the rest can be frozen in 3-cup portions for future chili mac cravings.
Make the chili mac
Preheat the oven to 400°F (200°C), with the convection option on, if you have it. Butter an 8-inch (20-cm) glass or metal baking dish.
Bring a medium saucepan of generously salted water to a boil. Add the pasta and stir immediately. Boil the pasta, stirring occasionally, just until al dente (which is Italian for mostly tender but still a touch chewy or, in other words, not mushy). The timing will vary according to the shape of pasta so you may want to check the package directions for some guidance on time. Drain the pasta in a colander.
While the pasta is cooking, whisk together the flour, mustard powder, garlic powder, black pepper and cayenne pepper in a small bowl and set aside.
Place the empty pasta pan (no need to wash it!) over medium-low heat and add the butter. When the butter is melted, whisk in the flour mixture. Cook, whisking almost constantly, until the mixture begins to brown and has a pleasant, nutty aroma, about 30 seconds. Watch carefully so it doesn't scorch or burn.
Slowly whisk the milk and cream into the butter-flour mixture, combining well. Cook, still whisking constantly, until the sauce is heated through and just begins to thicken, about 2 minutes. Remove from the heat.
Add 4 ounces (115 grams) Cheddar and all the Monterey Jack to the sauce gradually, while stirring constantly in one direction with a wooden spoon or rubber spatula. Stir until the cheese is melted into the sauce, then stir in the cooked pasta.
Put the torn bread in a food processor and pulse until fine bread crumbs form, or chop finely by hand. In a small bowl, toss the bread crumbs or panko with the remaining 2 ounces (55 grams) Cheddar.
If you're baking the chili mac right away, gently rewarm the chili in a small saucepan over medium-low heat until hot. Pour the chili into the prepared dish and spread it evenly. If your chili is on the liquidy end of the spectrum you may want to pour some of it off. Carefully spoon the mac 'n' cheese over the chili and sprinkle it evenly with the bread crumb mixture. If you're making the chili mac ahead of time, pour the cooled chili into the prepared dish and spread evenly. Carefully spoon the mac 'n' cheese over the chili and sprinkle it evenly with the bread crumb mixture. Cover the dish tightly with aluminum foil and refrigerate for up to 2 days.
Bake the chili mac, uncovered, until the topping is toasted and crunchy and the sauce is bubbling around the edges, about 20 minutes. (If you're baking the chili mac after it's been refrigerated, you may need to add 10 minutes or so to the baking time.) Let the chili mac cool for about 10 minutes.
Scoop the chili mac into bowls and serve.
Print Recipe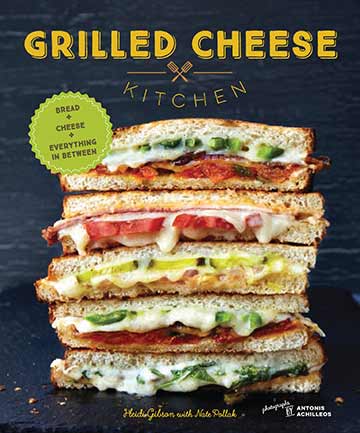 Recipe Testers Reviews
Chili Mac and Cheese Recipe © 2016 Heidi Gibson | Nate Pollack. Photo © 2016 Antonis Achilleos. All rights reserved. All materials used with permission.
If you make this recipe, snap a photo and hashtag it #LeitesCulinaria. We'd love to see your creations on Instagram, Facebook, and Twitter.