This mint chocolate chip ice cream is 100% all natural. Just heavy cream, fresh mint, whole milk, pure maple syrup, and dark chocolate. No artificial colors or flavors. And kids will love it as much as you.
*What type of mint should I use in mint chocolate chunk ice cream?
We hate to break it to you but mint isn't just mint. Most commercial ice creams use spearmint because it has a gentler, more herbaceous and often floral flavor. Peppermint has more menthol and can come across as just…well, really minty. And don't forget about all the hybrid mints out there. You can use any mint you want or happen to have on hand. That includes your bumper crop of chocolate mint, which would be sorta outrageous in this recipe, no?
Mint Chocolate Chunk Ice Cream
Quick Glance
Quick Glance
20 M
4 H
Serves

4

to 6
Print Recipe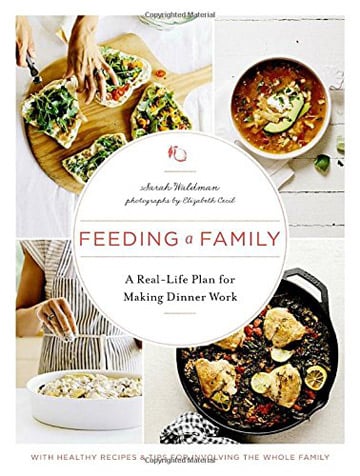 Special Equipment: Ice cream maker
Ingredients
Directions
Steep the ice cream base
Pour the cream, milk, and maple syrup into a medium saucepan. Add the mint leaves, stir, and warm slowly over low heat until the mixture begins to steam, 8 to 11 minutes. 
Immediately remove the pan from the heat, cover, and let steep at room temperature for at least 1 hour.
Transfer the pan to the fridge until the mixture is completely chilled, 2 to 3 hours. (If you can remain patient, for even more magnificent results, you want to let the mixture chill in the fridge overnight before straining it.)
Churn the ice cream
Strain the mint leaves from the cream mixture and use your hands to wring the leaves over the pot to release any extra cream and mint essence. Transfer the strained mixture into an ice cream maker and freeze according to the manufacturer's instructions.
While the ice cream is churning, reach for either a sharp knife or a rolling pin and roughly chop or smash the chocolate bar into a mix of thick chunks and thin slivers. (The rolling pin approach is incredibly inexpensive therapy!) When the ice cream is almost done processing, stir in the chocolate.
Freeze the ice cream before serving
Scoop the ice cream into a container with a lid and freeze for another hour or so before serving. The ice cream will be a lumpy, soft serve consistency straight out of the ice cream maker and will firm up to a more hard, scoopable consistency after freezing. You should have about 1 quart (900 ml). Originally published May 14, 2017.
Print Recipe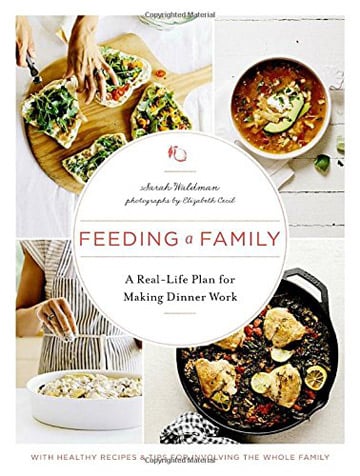 Recipe Testers' Reviews
Mint chocolate chunk ice cream is one of my favorites, especially when made with fresh mint and no artificial colors or flavors. This recipe is so simple and so good—creamy, thick, minty, and not too sweet. Often when I make ice cream, I add a tablespoon of alcohol (vodka or a complementary liquor) because I'd heard it helps reduce iciness. I'm not sure how much it works; I didn't add any to this recipe and it wasn't any icier than my other recipes.
The addition of maple syrup put me off at first (I might be the only Canadian who dislikes it). But I can barely taste it in the finished product so the government says that I can stay. I used 6 ounces dark chocolate because it seemed crazy to leave out those last 2 ounces. I think the basic ice cream recipe here would also lend itself to many other flavorings for easy non-custard ice cream versions.
I was most excited to try this recipe as my love for mint chocolate chunk ice cream is quite large. The end result was dreamy, refreshing, and rich. I'd never actually made my own version of mint chocolate ice cream until now, so I was rather intrigued to see how much the mint it would take to transfer the flavor to the cream. The mint was a beautiful herbal blend, the ice cream base is oh so creamy, and the dark chocolate enhances the mint and cream to a new level I didn't know existed in ice cream. (I used a 60% dark chocolate.)
This ice cream went over quite well with the family. Straight out of the ice cream maker the ice cream was rather soupy but the ice crystals that were developing were very small and created the creamiest ice cream. I may have had a small bowl straight from the ice cream maker. Once the ice cream froze for an hour, the ice cream hardened up lovely and again the ice crystals were small and maintained a creamy ice cream. I did get about a pint of ice cream and made about 3 decent servings (myself, sister, and brother in law...husband is boring and likes only vanilla, sigh).
Mint Chocolate Chunk Ice Cream Recipe © 2017 Sarah Waldman. Photo © 2017
Elizabeth Cecil
. All rights reserved. All materials used with permission.
If you make this recipe, snap a photo and hashtag it #LeitesCulinaria. We'd love to see your creations on Instagram, Facebook, and Twitter.