Rosé seltzer is a lovely summer cocktail that's only ever so slightly inebriating yet eminently impressive. Here's how to make it.
Rosé seltzer is essentially a fancied-up wine spritzer. Sweet-tart rosé and cranberry ice cubes gently melt into sparkling water, creating a subtly flavored, gently intoxicating, remarkably refreshing summer sipper. Easily imbibed all afternoon long, preferably out back on the patio with plenty of friends.–Angie Zoobkoff
Rosé Seltzer
A little boozy, yet exceptionally refreshing, this rosé seltzer is what we're sipping all summer long.
Ingredients
For the rosé cubes
One

(26-ounce) bottle

Sancerre, Chinon, or Reuilly rosé

1

cup

cranberry juice

preferably organic
For the seltzer
4

cups

sparkling water

or more

1

lemon

cut into wedges for garnish (optional)
Instructions
Make the rosé cubes
In a large liquid measuring cup, stir together the rosé and cranberry juice. Fill the ice cube trays and let freeze overnight. Depending on the size of your ice cube trays, you should be able to fill 1 to 2 trays.

The next day, drop 2 or 3 cubes into each of several highball glasses and top each with about 1/2 cup sparkling water. Let the drinks sit for 5 minutes, then give each glass a stir to break up the ice. Serve with a bottle of sparkling water on the side and, if desired, lemon wedges.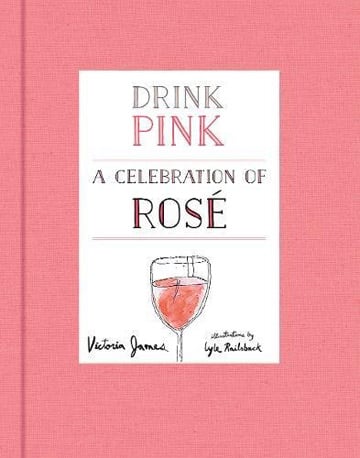 Nutrition
Serving:
1
drink
Calories:
18
kcal
Carbohydrates:
5
g
Protein:
0.3
g
Fat:
0.1
g
Saturated Fat:
0.01
g
Polyunsaturated Fat:
0.04
g
Monounsaturated Fat:
0.01
g
Sodium:
26
mg
Potassium:
45
mg
Fiber:
0.4
g
Sugar:
4
g
Vitamin A:
17
IU
Vitamin C:
10
mg
Calcium:
12
mg
Iron:
0.2
mg
Nutrition information is automatically calculated, so should only be used as an approximation.
Recipe © 2017 Victoria James. Photo © 2017
Lyle Railsback
. All rights reserved.
---
Recipe Testers' Reviews
At first, I was unsure about this rosé seltzer recipe. I assumed that it would be just a watered down version of Sancerre rosé. This actually turned out to be a lovely, light, and refreshing drink with more flavor than I expected. I used large ice cubes (2 inches square) and let them freeze overnight. The next evening, they were just frozen enough to use. I put 2 cubes in a cocktail glass and added about 3/4 cup seltzer. After sitting for less than 5 minutes, I gave the glasses a little stir and broke up the ice somewhat; it quickly became slushy and mixed well. The flavors were surprisingly pronounced and the sweetness from the juice came through the cold nicely. I think this will make a lovely drink in the summer, sitting on the deck. The drinks stayed icy until the very end and remained bubbly as well.
This rosé seltzer is a terrific trick to add to your warm weather toolkit. By flipping the ingredients in the usual ice cube cooling method, you improve the way an iced drink changes. I made a couple of different size ice cubes, and found the best ones were made in flexible, silicone molds, especially when I could place those inside another closed container. I aimed for 1- and 2-ounce cubes, which was a nice way to dose the wine-to-sparkling water ratio and also plan for how to extend the warm weather drink which is entirely quaffable. The one nagging question I had was whether you really might discern the difference between a Sancerre and another, more available dry rosé. In order to fairly consider this, I did a couple half batches, one with a Sancerre and one with Côte des Roses from Languedoc, and also was able to sample the wines straight. They were distinct but both lovely wines, although perhaps the Sancerre had a bit more distinct mineral character. In frozen form using the same ratio of cranberry juice, they made still different but both very nice drinks. Remembering the basic ratio (a bit more than 30% unsweetened juice), you can tuck this idea away for a weekend getaway when you arrive and the empty freezer and ice trays beckon you to be the hostess with the mostess and when you have leftover rosé. And you can play with other rosés or dry white wines. It will be my hot weather trick at home and well worth planning the necessary freezer space. I found 1 to 2 cubes (about an ounce each) topped with 100ml (just less than 1/2 cup) Pellegrino to be perfect thirst-quenching portions. While waiting a few minutes for the wine to start to disperse, you can play a game of guessing as the cubes join in a cute ice sculpture in your glass. Mine looked like Mumenchance or Miro in a pink sea. I loved how this drink gets BETTER with time, the melting is a bonus to savor. It's a healthy idea for hydrating without unintentionally overindulging. On a warmer second night, it was the perfect thirst quencher, and having a wine-based drink you can make from the freezer for just one or two people without opening a bottle of wine is an extra goodness of this idea. I was worried the juice would mask any subtle wine notes, but this was just enough to make it all interesting. Done with reds or whites, the ice cubes could become a reverse sangria trick.
Originally published May 18, 2017