Black currant ice cream. Essentially fruit and dairy. Sure as heck sounds healthy to us!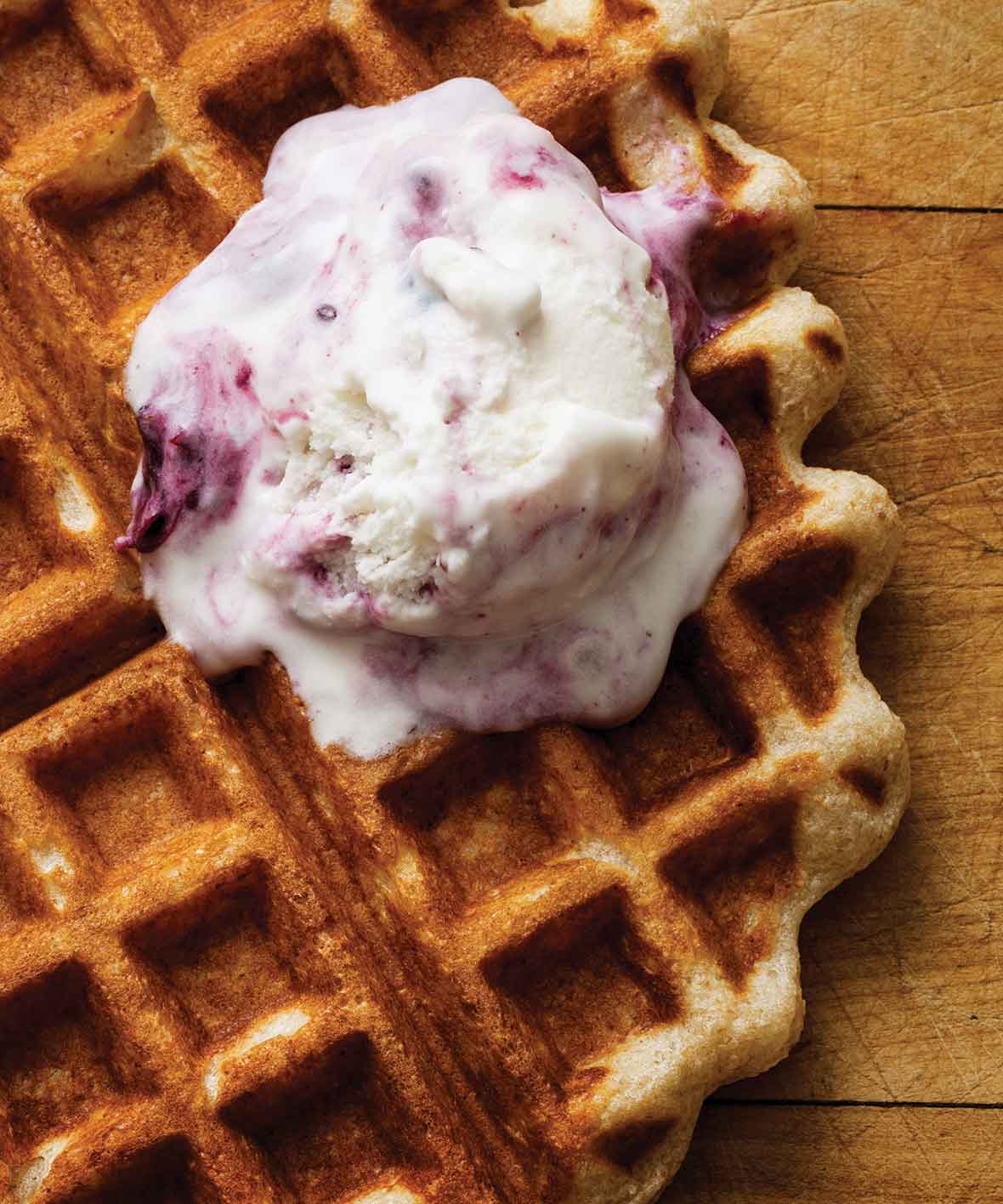 Black currant ice cream. It's simply a swirl of slightly tart black currant jam twirled through a rich, creamy, unobtrusive sweet cream ice cream. Perfect on its own, in a waffle cone, or heck, even a la mode atop waffles.–Renee Schettler Rossi
Black Currant Ice Cream
Quick Glance
30 M
1 D

Makes about 1 quart
Special Equipment: Ice cream machine
Print Recipe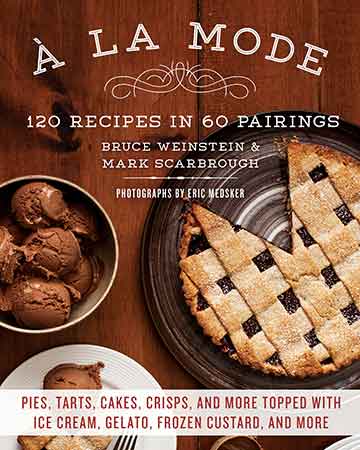 Ingredients
1/2 cup granulated sugar or superfine sugar (99 grams)

3 tablespoons potato starch (29 grams)

1/4 teaspoon kosher salt

2 cups heavy cream (473 ml)

1 1/4 cups whole milk (296 ml)

1/3 cup black currant jam (106 grams)
Directions
Make the ice cream base

1. In a large saucepan over medium-low heat, combine the sugar, potato starch, and salt. Vigorously whisk a small portion of the cream and milk into the saucepan, adding just enough to form a slurry, ensuring all the lumps are gone. Then whisk in the rest of your milk and cream. Continue to whisk all the ingredients until the sugar dissolves completely. Continue cooking, whisking frequently (and, in fact, more and more frequently as time goes on) until the mixture is thick and bubbling, 10 to 12 minutes.

2. Pour the mixture into a bowl and let cool to room temperature. Cover and refrigerate for at least 4 hours or up to 2 days, covering once the mixture is cold—be sure to press your cling wrap directly against the surface so as not to form a skin.

Churn and set the ice cream

3. Stir the cream mixture to recombine and then freeze it in your ice cream machine according to the manufacturer's instructions, processing the ice cream until you can spoon up a mound and the edges don't instantly start melting.

4. Spoon some of the ice cream into a loaf pan, top with a thin layer of the jam, add more ice cream, more jam, and on and on, until it's all in the pan, finishing up with a layer of ice cream. Think of yourself as an ice cream bricklayer—constructing jammy heaven one layer at a time. You'll make ribbons in the ice cream later as you scoop it up to serve. Cover and freeze until the desired consistency, at least 4 hours. You can store the ice cream in a sealed container in the freezer for up to 1 month.
Black Currant Ice Cream Recipe © 2016 . Photo © 2016 Eric Medsker. All rights reserved. All recipes and photos used with permission of the publisher.
If you make this recipe, snap a photo and hashtag it #LeitesCulinaria. We'd love to see your creations on Instagram, Facebook, and Twitter.