This asparagus and herb salad is the essence of spring. Chopped asparagus is tossed with parsley, basil, tarragon, and mint and then drizzled with a lemon dressing. A soft boiled egg adds a welcome creaminess to the dish.
Asparagus and Herb Salad
Quick Glance

(1)

15 M
20 M

Serves 4
Print Recipe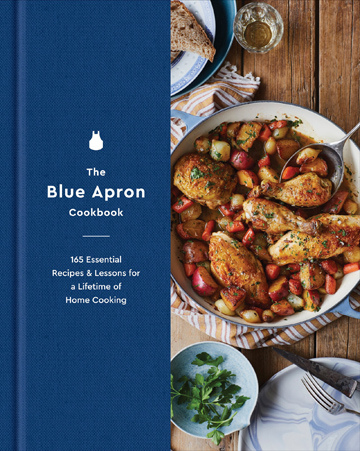 Ingredients
Directions
Snap off and discard the tough, woody ends of the asparagus. Using a paring knife, cut off the tips of each spear about 2 inches from the top. Slice the remaining stalks on the diagonal into 2-inch (5-cm) pieces.
Fill a bowl with ice water. Heat a large pot of salted water to boiling on high. Add the asparagus tips to the boiling water. Cook until bright green and slightly tender, 30 seconds to 1 minute for thinner tips and 1 to 2 minutes for fatter tips. Use a slotted spoon or strainer to transfer the asparagus tips to the ice water. Keep the pot of water boiling.
When the cooked tips are cool, use a slotted spoon to transfer them to a colander. Drain thoroughly and pat dry with paper towels. Transfer to a large bowl.
Carefully add the eggs to the boiling water. Cook for exactly 6 minutes. Drain thoroughly and transfer to the ice water. When cool enough to handle, use the back of a spoon or a hard surface to lightly crack the shell of each egg and return the eggs to the ice water for 1 minute. Gently and carefully peel the eggs.
Just before serving, coarsely chop the parsley, basil, tarragon, and mint leaves and add them to the asparagus tips. Add the raw asparagus stalks, lemon juice, 3 tablespoons olive oil, and 2 teaspoons kosher salt. Toss to thoroughly combine. Divide the asparagus and herb salad among serving dishes. Top each with an egg, drizzle with olive oil, and sprinkle with salt and chives.
Print Recipe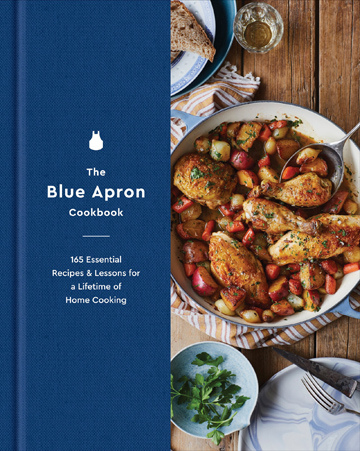 Recipe Testers' Tips

If spring could be described by a recipe, it would be this asparagus and herb salad. It was a classic example that really good food doesn't need to be complicated or fussy. The combination of crunchy asparagus, bright herbs, tangy dressing, and that oh-so-perfect egg on top was like the first taste of spring in a bowl. (Granted, it's the dead of winter here, but a girl can always dream.) As with any recipe that relies so completely on the quality of ingredients, you definitely want to pick very fresh asparagus and herbs to get the best flavor. The instructions for cooking the eggs were perfect. I left them in the ice bath for 2 minutes before cracking. They peeled easily and the yolks were soft and jammy but not runny. Absolutely perfect for the dish.

This recipe makes a crisp, green, almost grassy (in a good way) salad. The raw asparagus stalks might be a surprise, but their crunch and flavor work well with the blend of herbs. The tips get a quick blanch, which works as a nice complement to the crunch sections of stalk. The soft egg and simple dressing work well together for a very satisfying plateful.
The recipe easily divides so you can make it for 2 or 4 or more! The herb prep is the longest bit of work, but once you have the herbs measured and set aside, you can blanch and ice, and while the eggs are cooking you have time to chop the herbs as fine as you wish. You could prepare and chill the asparagus ahead of time.
I made this twice—first with some and then with all of the herbs called for. Both versions worked—and while the tarragon and basil added some depth, it worked fine without them when a holiday week left the grocer a little empty on those two items.
The more important thing is the asparagus. I think you really do want medium spears—it worked best with the ones I found that were between 1/2 and 3/4 inch diameter (1.25 to 2 cm). The version I made with the thinner stalks, when those were all available, were a little more grassy or raw tasting and I think that is just the ratio of interior flesh to skin flavor. This confirms the caution in the recipe not to try this with pencil-thin asparagus.
Be sure to keep your water at a proper boil, not just a simmer, for the egg to be just right at 6 minutes, so the whites are properly set. My eggs were a little difficult to peel, but that just happens sometimes and isn't a recipe issue, just that the ice shock wasn't enough to easily the peel on this batch.
Use your best olive oil and a nice lemon. I think even a bit of lemon zest or preserved lemon goes nicely with the dusting of chives. You can use kitchen shears to snip the chives over the plated salad.
I think this is an elegant salad but would not insist people use every herb listed–a little tarragon goes a long way and maybe some would prefer a smaller amount or to use fennel or dill. I think the parsley comes thru a bit too dominant. If I only could find really thick asparagus, I might shave them with a vegetable peeler—a preparation that I find works equally well with raw asparagus with a lemon and olive dressing like this, similar to a zucchini carpaccio from Patricia Wells.
Asparagus and Herb Salad Recipe © 2017 Blue Apron Culinary Team. © 2018 All rights reserved. All materials used with permission.
If you make this recipe, snap a photo and hashtag it #LeitesCulinaria. We'd love to see your creations on Instagram, Facebook, and Twitter.