These hush puppies, a classic Southern accompaniment to fried fish, are made with cornmeal, flour, eggs, milk, sparkling water, pimentos. Then they're slathered with butter. Long live the South.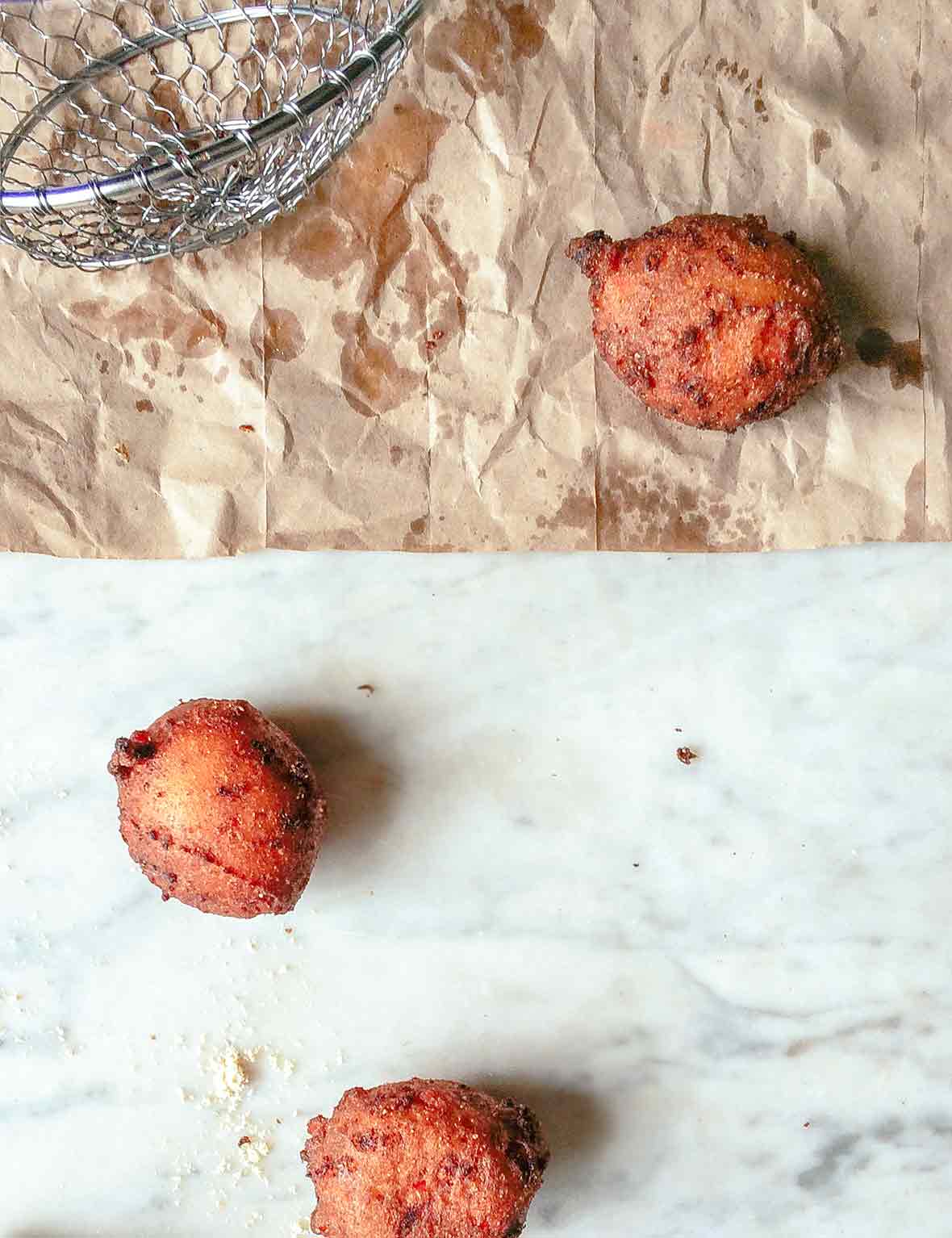 Hush Puppies
Quick Glance
Quick Glance
45 M
1 H, 15 M
Makes

12
Print Recipe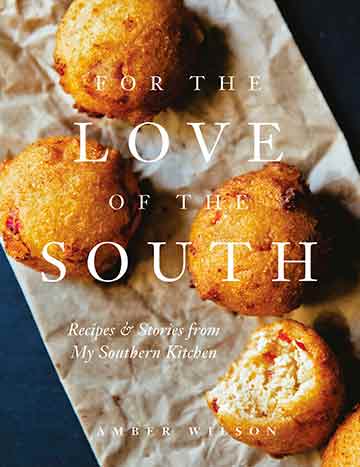 Ingredients
For the hush puppies
For the sweet whipped butter (optional but encouraged)
Directions
Mix the hush puppy batter
In a medium bowl, whisk together the cornmeal, flour, baking powder, baking soda, salt, and sugar. In a smaller bowl, whisk together the egg, sparkling water, milk, and pimentos. Add the egg mixture to the cornmeal mixture and combine thoroughly. Cover and transfer to the fridge to rest for at least 30 minutes or up to 2 hours.
Make the sweet whipped butter
While the hush puppy mixture is resting, combine the cream and a small pinch of salt in a stand mixer fitted with the whisk attachment. Whisk on high speed until the cream churns into light and airy whipped butter, about 7 minutes. Cover and stash it in the fridge until you're ready to serve the hush puppies.
Fry the hush puppies
In a medium, deep-sided, heavy-bottomed pot set over medium heat, warm 2 inches (5 cm) of the oil to 360°F (180°C). Line a plate with paper towels. Drop rounded tablespoons of batter into the oil, working in batches of about 4 and being careful not to crowd the pot. Cook until both sides to turn deeply golden brown, about 2 minutes total. Drain the fried hush puppies on the paper towels.
Serve piping hot. Slather with the whipped butter, devour, and repeat.
Print Recipe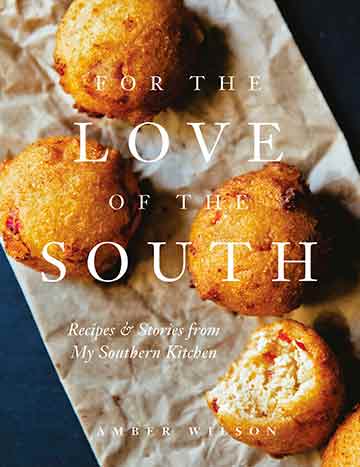 Recipe Testers' Tips

Sweet fried corn clouds, crunchy hot from frying, these hush puppies are a salty indulgence as a standalone snack or as an accompaniment to fried catfish. They're like light puffy balls so addictive on their own that the whipped butter is just gilding the lily.
I prefer a sprinkle of salt on the puppies, hot out of the oil, and nothing else. Do try the homemade butter, though, it's quickly churned in about 7 minutes and delicious on a hot roll. I chose to use the chives instead of pimentos which added a grassy pungency to the hush puppies.
I used a 10-inch cast iron skillet for frying and the fry time of 2 minutes total is spot on. You will know the sweet cream butter is ready when the pale golden butter separates and buttermilk starts to spatter the kitchen. Be sure and cover the mixer bowl with a towel. Also, you will need an additional few minutes to whip the butter from a heavy to light creaminess depending on how airy you want it.

"Why have I never had hush puppies before?! This question was repeated a number of times around the table when I served these. We all pretty much went nuts eating these. I have never had the opportunity to try hush puppies, I suppose because I live in Northern Ontario and there isn't a single place that serves them.
The addition of sweet whipped butter just made the whole ceremony something to behold. I was surprised at how sweet these hush puppies are, but this isn't a criticism, they really are so delicious. I used chopped pimentos and would do so again.
I am wary of deep frying because I don't have any special equipment and I am a huge, clumsy mess, by my own admission, so these could have been prettier or even more quickly produced. Even so, they came together more easily than I imagined. I didn't get an accurate count of how many because they were eaten as fast as I could fry them. But I think about a dozen?
Honestly, this was a delicious experiment in eating and I will be making these again. I've already made the sweet cream again to eat with scones. I whipped the cream until it was as thick as possible. It had the consistency of a very light and fluffy butter.
Hush Puppies Recipe © 2018 Amber Wilson. Photo © 2018
Amber Wilson
. All rights reserved. All materials used with permission.
If you make this recipe, snap a photo and hashtag it #LeitesCulinaria. We'd love to see your creations on Instagram, Facebook, and Twitter.