These pork chops with peppers, vinegar, and black olives is an elegant and impressive main dish made with brined pork chops that are smothered in a spicy onion and pepper mixture, and finished with a white wine, vinegar, and olive sauce.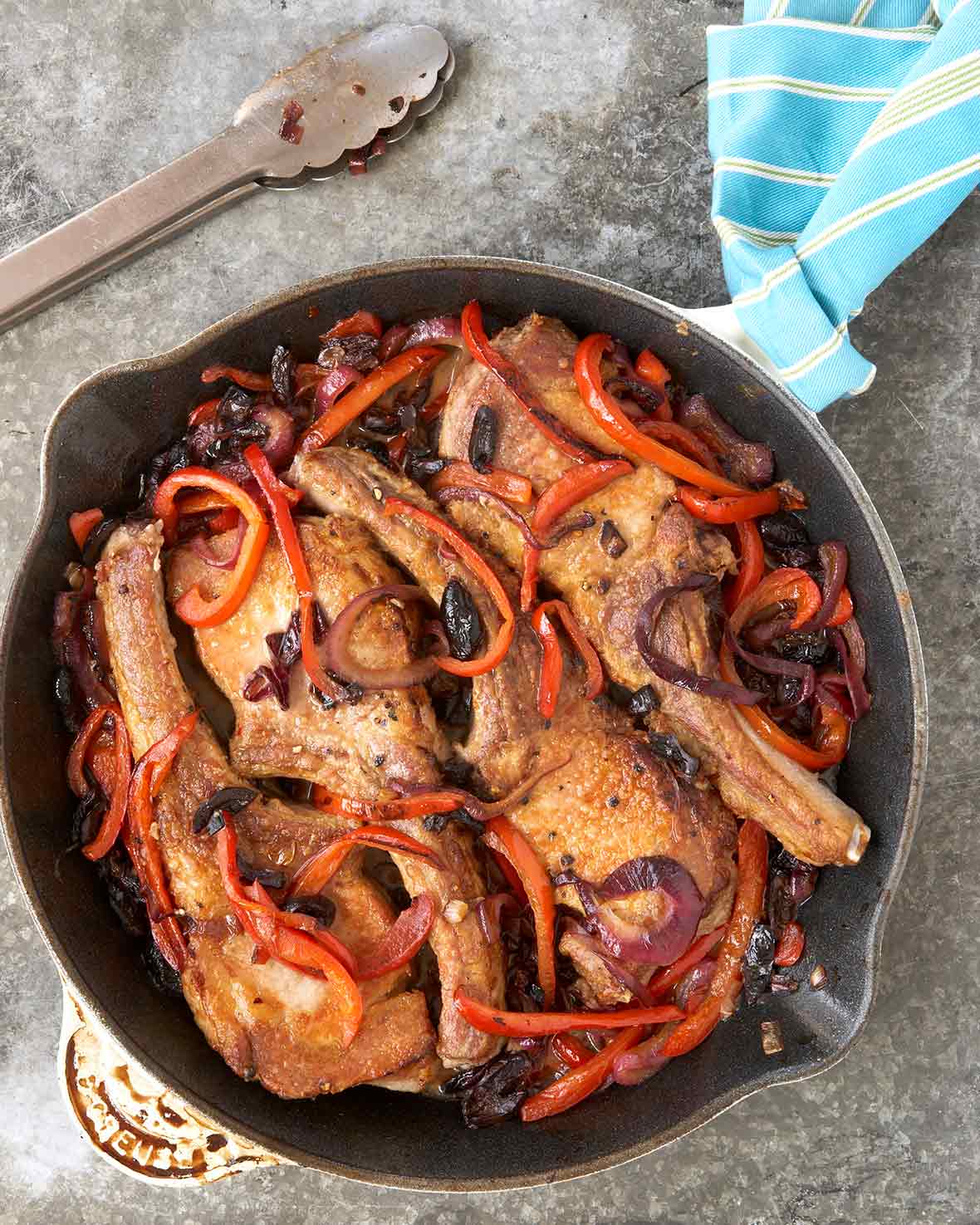 Smothered with sweet red peppers, tangy vinegar, and earthy black olives, this dish offers a satisfying intensity of flavors that nearly jumps off the plate, yet it's a dish that's simple to prepare. Halved and roasted baby potatoes make a great accompaniment.–Stanley, Evan, Mark and David Lobel
LC Note
This recipe allows you to choose whether to brine the chops or not. As usual, read the entire recipe carefully before beginning.
Pork Chops with Peppers, Vinegar and Black Olives
Quick Glance
Quick Glance
45 M
4 H

Serves 4
Print Recipe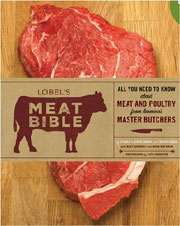 Ingredients
Email Grocery List
For the brine
For the chops
Directions
Make the brine
In a medium saucepan, combine 1/2 quart of the water with the salt, sugar, and your herbs and seasonings of choice. Bring to a boil over high heat, stirring to dissolve the salt and sugar. Pour into a large pot and stir in the remaining 1 1/2 quarts water. Cool to below 45°F (7°C) in the refrigerator.
Cook the pork chops
If brining the pork chops, place them in a large bowl and immerse in brine. Transfer chops to refrigerator to brine for 2 to 3 hours. Remove from the brine, pat dry and bring to room temperature before cooking. If not brining the pork chops, generously salt them on both sides.
Heat the oil in a 12-inch skillet over medium-high heat. Sprinkle the chops generously with black pepper and dredge them in the flour, shaking to remove any excess. When the oil begins to smoke, add the chops, pushing on them to help them make contact with the skillet, and cook until deep golden brown on both sides, but still somewhat raw in the center, 5 to 6 minutes on the first side and 3 to 4 minutes on the second. Transfer to a plate and reserve.
Add the peppers, onion, red pepper flakes, and 1 teaspoon salt to the skillet and toss thoroughly to coat with the oil. Cook until peppers are beginning to color at the edges, for 3 to 5 minutes, stirring occasionally. Add wine, vinegar, anchovies, and 1/4 cup water; bring to a simmer and cook 2 minutes, scraping up any browned bits on the bottom of the skillet. Reduce the heat to medium-low and stir in the olives. Return the pork chops to the skillet, laying them on top of the peppers and adding any juices on the plate. Cover skillet, leaving the lid ajar slightly, and simmer gently until an instant-read thermometer inserted in the center of chops registers 135°F (57°C), for 4 to 8 minutes more.
Transfer chops to warmed serving plates. Increase the heat and simmer the liquid in the skillet stirring often until just a 1/4 to 1/2 cup of flavorful sauce remains, 2 to 3 minutes. Taste and, if desired, season with more salt, although keep in mind the olives and anchovies have salt. Divide the peppers and sauce among the plates, placing them over and around the chops. Drizzle each with a tablespoon or so of olive oil and serve.
Print Recipe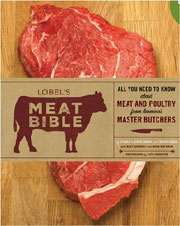 Note
Brines can be flavored with any number of herbs, spices and other aromatics. A bunch of sage, a few bay leaves, a head of crushed garlic cloves, and a tablespoon or so of peppercorns makes a fine addition to the Italian-style Pork Chops with Peppers, Vinegar, and Black Olives. Exact quantities are not too crucial; be generous but not excessive when flavoring brines with herbs and spices — you want to flavor but not obscure the natural taste of the meat.
Recipe Testers Reviews
Pork Chops with Peppers, Vinegar and Black Olives Recipe © 2009 Morris Lobel & Sons, Inc. Photo © 2009 Lucy Schaeffer. All rights reserved. All materials used with permission.
If you make this recipe, snap a photo and hashtag it #LeitesCulinaria. We'd love to see your creations on Instagram, Facebook, and Twitter.