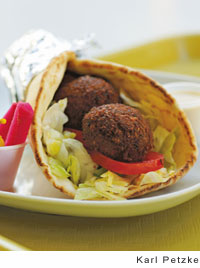 The beans for the falafel need to soak for at least 12 hours, so do plan ahead. Fava beans, also known as broad beans, are a staple in Mediterranean and Middle-Eastern cuisines. They resemble oversized lima beans with a tough skin that needs to be removed before cooking. Sold fresh or dried, fresh fava beans are seasonal and primarily available in the spring but dried can be found year round. For ease, look for dried fava beans that are already peeled, sometimes labeled "habas," as peeling the outer shell can be a chore. Dried fava beans can be purchased at natural food stores and international markets.
Tahini is a paste made from ground sesame seeds, similar to peanut butter. The creamy paste is used in many Middle Eastern dishes such as tahini sauce and hummus. It is sold in jars and available at natural food stores and international markets, as well as most grocery stores.–JoAnn Cianciulli
Note
Falafel with tahini sauce is one of the best-known Middle Eastern "fast foods" in the United States and around the world. Moishe's Lebanese recipe, voted a city favorite, is made with a combination of fava beans and chickpeas (garbanzo beans) that gives the falafel patties a dense, meaty flavor. They fry them just right: crunchy on the outside and fluffy in the middle, with a nice balance of herbs and spices. Swathed in a pita with lettuce and tomatoes and drizzled with tahini, a tangy sesame sauce, falafel is a tasty lunch alternative to a sandwich or burger.
Falafel with Tahini Sauce
Quick Glance
Quick Glance
35 M
50 M

Makes 16 falafels
Print Recipe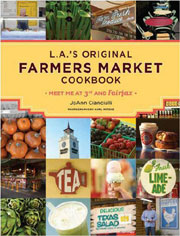 Ingredients
Email Grocery List
For the tahini sauce
For the falafel
Directions
Make the tahini sauce
Combine all the ingredients in a blender. Process on high speed to make a smooth and creamy sauce. If it gets too thick as it sits, mix in a little bit more water or lemon juice to thin it before serving.
Make the falafel
Put the dried chickpeas and fava beans in separate bowls and add cool water to cover by 2 inches. Soak the beans in the refrigerator for at least 12 hours or up to 1 day; they will swell to double their original size. Drain and rinse separately.
Put the soaked chickpeas in a food processor and process until well ground (about the consistency of cornmeal). Scrape the chickpeas into a large bowl. Process the fava beans in the same way and add them to the bowl with the chickpeas.
Add the onion, bell pepper, parsley, garlic powder, cumin, coriander, salt, and pepper to the bowl. Mix thoroughly by hand until the ingredients are well combined. Refrigerate while heating the oil; this should take about 15 minutes.
Pour oil into a countertop deep fryer, cast-iron skillet, or deep, heavy-bottomed pot to a depth of about 3 inches and heat to 360°F (178°C) over medium heat.
Add the baking powder to the falafel mixture and toss with your hands to blend. Roll the falafel mixture into 16 balls (about the size of Ping-Pong balls), then press and pat each ball with your fingers to flatten them slightly. Carefully slip a few falafel at a time into the hot oil, using a slotted spoon, skimmer, or chopsticks to make sure they don't stick to the bottom. Fry, turning as needed, until the falafel are crisp and golden on all sides, about 2 minutes per batch. As they are finished, transfer the falafel to a platter lined with paper towels to drain.
To serve, open a pita bread like a book, making sure not to split it completely apart. Scatter a handful of lettuce on one side of the bread, followed by a couple of slices of tomato. Put 4 falafel in a row on top. Drizzle with the Tahini Sauce. Close the sandwich. Repeat to assemble the remaining falafel. Serve immediately, with the pickled turnips.
Print Recipe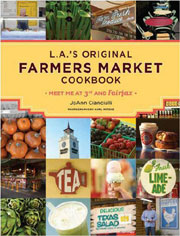 Recipe Testers Reviews

I make falafel at least twice a month. It's always a crowd pleaser. I thought my current recipe was the best. I have to say I loved, loved, loved this recipe. I've found that one of the big problems with making falafel is that if you process the beans too finely, the falafel patties will fall apart in the oil. I didn't have a problem with this recipe. All my little guys were firm and stayed that way when fried. In terms of the flavors, I never added fava beans along with my garbanzos to a falafel before. I didn't know what I was missing. It adds another layer of flavor to the dish. And of course, who doesn't love tahini sauce? Simple, creamy, nutty—delicious! This is an easy, quick and savory meal. I think I will be using this falafel recipe from now on.

If you're looking for a meatless sandwich option, try this Middle Eastern falafel. These fried bean-based patties give a lively bite thanks to the spicy combination of garlic, coriander, and cumin. This trio works brilliantly to heighten the nutty flavor in the beans and accentuate the sweetness in the green pepper and pungency in the onion. Tuck these falafel in pita bread filled with lettuce, tomatoes, and a drizzle of sauce and you'll have a fabulous sandwich. They're a perfect summer dish, but can be eaten anytime of the year. I know I'll be making them again really soon.
Falafel with Tahini Sauce Recipe © 2009 A.F. Gilmore Company. Photo © 2009 Karl Petzke. All rights reserved. All materials used with permission.
If you make this recipe, snap a photo and hashtag it #LeitesCulinaria. We'd love to see your creations on Instagram, Facebook, and Twitter.