This red wine spaghetti is an ingenious approach to spaghetti made from pantry staples. The pasta soaks up the red wine and what results is a gorgeous magenta hue. Did we mention it's done in 30 minutes?
*What kind of red wine should I use?
There's truth to the old adage that if you wouldn't drink it, you shouldn't cook with it. But there's more to it than that—in a recipe that has only a few ingredients, then you want to be sure that you're using the right wine. A very dry, medium-bodied red, like Chianti is a fantastic choice.  Cabernet, pinot noir and merlot would also work well. Save anything too light or sweet for drinking yourself, as they'll make your pasta too sweet.
Red Wine Spaghetti
Quick Glance
Quick Glance
20 M
30 M
Serves

4
Print Recipe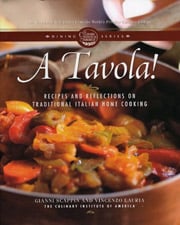 Ingredients
Directions
Bring about 5 quarts of water to a boil. 
Stir in the spaghetti or bucatini and toss in a generous pinch of salt. Cook the pasta until not quite al dente, 6 to 8 minutes, depending on the thickness of the spaghetti.
Drain the spaghetti well, reserving about 1 cup of the pasta cooking water.
In the meantime, in your largest skillet, warm the oil over medium heat. Add the drained pasta and toss to coat with the oil.
Gradually add the wine, 1/2 cup at a time, continually stirring and tossing until the red wine is absorbed by the spaghetti or buctaini, which can take anywhere from 7 to 15 minutes. Think of it as cooking the pasta as you would risotto.
When the wine is almost entirely absorbed, you can either plate it and sprinkle with the Pecorino cheese or, if desired, toss the cheese into the skillet and add about 1/2 cup pasta cooking water and stir for another minute or so. Serve hot with a sprinkle of basil, if desired. Originally published October 27, 2009.
Print Recipe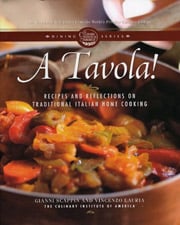 Recipe Testers' Reviews
This red wine spaghetti was a wonderful, easy, and different dish. It was very simple to prepare, although it takes a little extra time to add the red wine and wait for it to absorb…but that's just like risotto! The wine beautifully glazed the pasta resulting in a lovely flavor and presentation. I used the Pecorino cheese, which integrated well with the pasta and gave it a bit of a bite.
I'll definitely make this again and next time may add some olives. I halved the recipe and served it as a side dish with baked chicken and sautéed spinach. At some point, I may add shrimp to make it a heartier main dish.
Sometimes after coming home from a rough day at work, all you want to do is eat a big plate of pasta with a glass of wine on the side. This red wine spaghetti recipe goes one step further by putting the wine IN the pasta. A definite thumbs up.
I used Lambrusco and Parmigiano-Reggiano and my skillet size was 10 inch.
Overall the recipe worked well; the pasta absorbed most of the wine within 5 minutes, the dish was tasty, and with the addition of bright green basil leaves, it was a perfect St. Patrick's Day substitute for corned beef. Plus, you could still have the wine on the side!
Red Wine Spaghetti Recipe © 2009 The Culinary Institute of America. Photos © 2020
Cenk Sönmezsoy
. All rights reserved. All materials used with permission.
If you make this recipe, snap a photo and hashtag it #LeitesCulinaria. We'd love to see your creations on Instagram, Facebook, and Twitter.