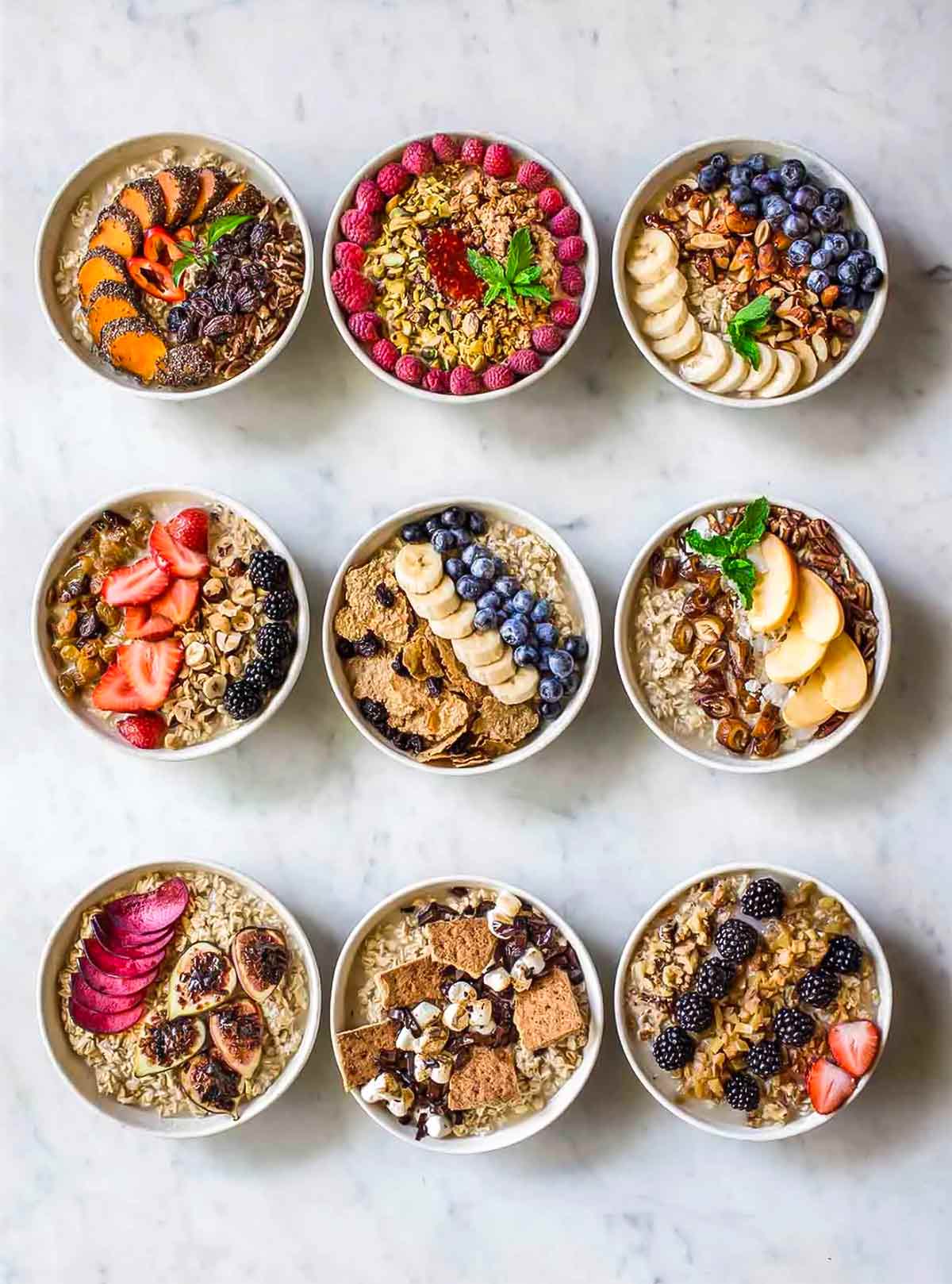 If oatmeal has become boring or if breakfast for your family is reminiscent of Goldilocks and the Three Bears, where everyone prefers their own a little differently, then this array of best oatmeal toppings that are (mostly) healthy as heck is the perfect solution. Simply make a big batch of oatmeal, set out an assortment of ingredients, and let everyone make a bowl that's just right.–Angie Zoobkoff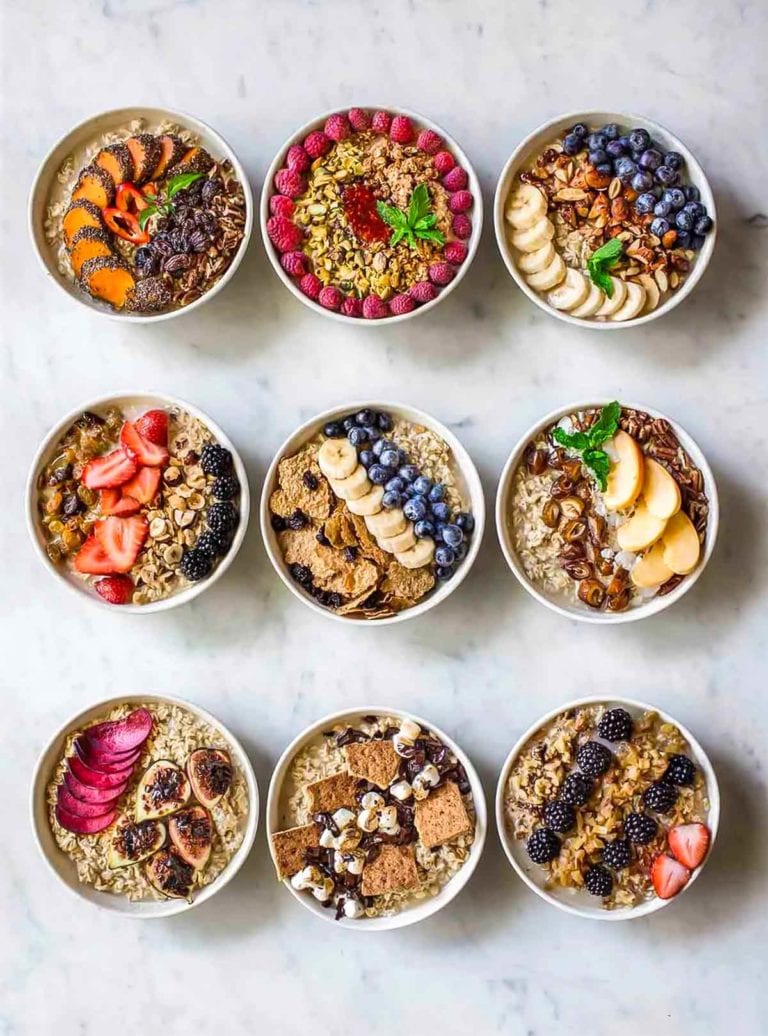 Our Favorite Oatmeal Toppings
Our favorite oatmeal toppings are made by cooking a batch of regular rolled or steel-cut oats and then setting out an assortment of (mostly) healthy toppings, including fruits, nuts, and natural sweeteners, so everyone can make their favorite bowl.
Ingredients
For the oatmeal
3 to 4

cups

water or milk

,

whether dairy or plant based

2

cups

organic rolled oats or 1 cup steel-cut oats
Toppings and mix-ins (optional)
Figs

Fresh berries

Raisins

Sliced bananas

Sliced peaches

,

plums, or nectarines

Dates

Fresh herbs

Toasted nuts

, such as almonds, walnuts, pecans, pistachios, or hazelnuts

Granola

Bran flakes

Shredded coconut

Chopped chocolate or chocolate chips

Mini marshmallows

Honey
Instructions
Make the oatmeal
In a large saucepan over high heat, bring the water and/or milk to a boil.

Stir in the oats. Reduce the heat to medium-low and simmer until the oats are tender, 5 to 10 minutes for rolled oats and 20 to 25 minutes for steel-cut oats.

Remove from the heat and cover until serving. If the oats thicken a little too much for your liking, stir in a little more hot water or milk until it comes to your desired consistency.
Top the oatmeal
Divide the oatmeal between four bowls and top or stir in your favorite additions. (For some inspiration, see the photo above and the variations below.)
Notes
Some suggestions include (featured in the above photo, beginning at top left)
Brûlée Figs with Plums
Sprinkle turbinado sugar on sliced figs and brûlée with a kitchen torch (or slide beneath the broiler). Add thinly sliced plums or pluots. Some nuts or a pinch of cinnamon would be lovely here although not necessary.
Raisins, Toasted Hazelnuts, and Assorted Berries of All Sorts
Roasted Sweet Potato
Roast some sweet potatoes the night before. Peel and, if a little extra bling is desired, roll in poppy or chia seeds. Slice and add toasted pecans, raisins, a little vanilla, cinnamon, nutmeg, and if desired, red jalapeno. Thai basil makes a pretty garnish but may be a bit much in the am.
Cinnamon S'mores
Make some marshmallows (mini or jumbo) and broken chocolate bar a little mushy with a kitchen torch (or place them on a baking sheet lined with foil and broil). Top with broken graham crackers. After, natch, you've stirred a little vanilla and ground cinnamon into the oatmeal.
Bran flakes, Banana, Blueberries and Raisins with Vanilla and a Pinch of Cinnamon or Nutmeg
Add a little vanilla and a pinch of ground cinnamon or nutmeg when making the oatmeal.
Granola, Raspberries, and Toasted Pistachios with Vanilla and Cardamom.
Add a little vanilla and a pinch of ground cardamom when making the oatmeal. You could also add a dollop of raspberry preserves and a sprig of mint.
Vanilla Spice with Apples and Toasted Walnuts
When making the oats, add 1/2 split and scraped vanilla bean (or 1 teaspoon vanilla extract) and 1 teaspoon ground cinnamon, cardamom, nutmeg, ginger, cloves, or any combination of warming spices. Then sauté 1/4 cup diced green apple in 1 teaspoon vegetarian or regular butter over medium-high heat, stirring frequently, until browned and caramelized, 3 to 4 minutes. Add toasted walnuts and, if desired assorted berries of all sorts.
Vanilla Ginger with Peaches or Apples, Chopped Dates, Coconut and Toasted Pecans.
Add a little vanilla and a pinch of ground ginger when making the oatmeal.
Toasted Almonds, Bananas, and Assorted Berries of All Sorts
Add a little vanilla and a pinch of ground cinnamon or ginger when making the oatmeal. A final flourish of mint can be nice.
Non-Oatmeal Oatmeal
In place of oatmeal, you can use any warm cooked grain. (This is the perfect use for leftovers when, with all well intentions, you made a big batch of whole grains to use through the week and your actions fell a little short of your expectations. Quinoa works well as does a prepackaged or homemade blend of brown rice, steel-cut oats, and farro. Simply rewarm with a little extra water and some milk until warmed through and exceptionally plump and tender.)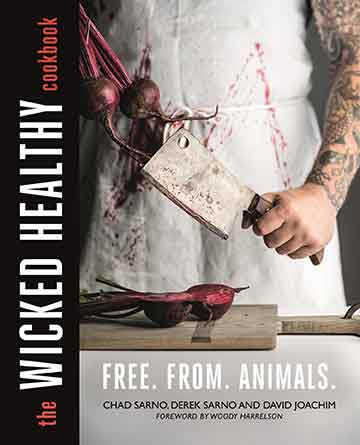 Nutrition
Serving:
1
portion
Calories:
420
kcal
Carbohydrates:
62
g
Protein:
19
g
Fat:
12
g
Saturated Fat:
4
g
Polyunsaturated Fat:
1
g
Monounsaturated Fat:
1
g
Cholesterol:
18
mg
Sodium:
79
mg
Potassium:
242
mg
Fiber:
9
g
Sugar:
9
g
Vitamin A:
296
IU
Calcium:
247
mg
Iron:
3
mg
Nutrition information is automatically calculated, so should only be used as an approximation.
Recipe © 2018 Chad Sarno | Derek Sarno. Photo © 2018 Eva Kosmas Flores. All rights reserved.
---
Recipe Testers' Reviews
My daughter and I prepared the these oatmeal toppings for our family's Sunday breakfast and it was a huge hit. The variety of toppings appealed to all tastes while being healthy and filling. We cooked the oats with teaspoon vanilla and 1 teaspoon cinnamon.
Toppings offered:
1. Sauteed apple (we ended up doubling the recipe as our family loves apples)
2. Marshmallow and chocolate (my son choose this option. We torched 3 regular sized marshmallows with 2 tablespoons dark chocolate chips. Maybe not the most healthy but he loved it.
3. Raspberries (to go with the apples)
4. Toasted pecans and candied ginger (I added these to the apples)
5. Maple syrup for sweetener
I tried the vanilla spice oatmeal which I really enjoyed. It offered a warm and satisfying breakfast on a weekday. This basic recipe functions as a good base that allows for a lot of flexibility for toppings.
In my never-ending pursuit to become the sixth Spice Girl, I made the Vanilla Spice Oatmeal variation. To serve, I set out brown sugar (sorely needed to Spice Up Your Life), dried berries, and chopped unsalted nuts. I always like cinnamon in my oatmeal, but the vanilla was a nice touch. If using vanilla extract, stop and add a splash just before serving to keep it from fading.
Use your favorite method of preparing oatmeal and use these ideas for variations and toppings. Water doesn't give the body and flavor milk (from a cow or otherwise) does and the added protein will keep you happier longer. And if you're a Saturday Night Diva who may need a little help Sunday morning, you'll have breakfast with minimal effort in less than 20 minutes.