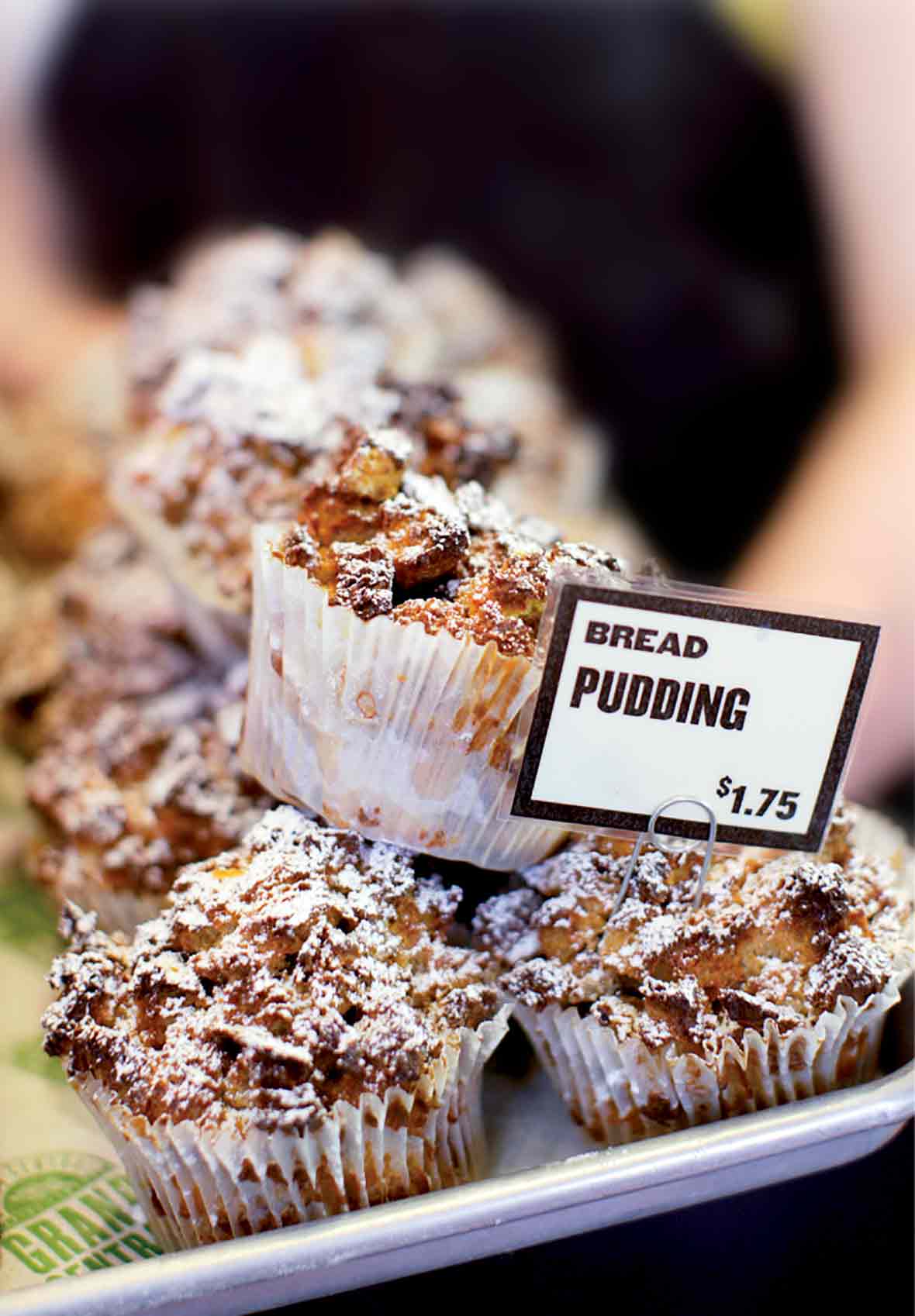 Bread pudding is normally found in the dessert chapter of a cookbook. So when I was a baker, I arranged my baking schedule to ensure that these bread puddings were still warm when the lunch crowd arrived. But there always seemed to be more customers asking for bread pudding early in the day. Not one to stand in the way of people who enjoy dessert for breakfast, I started baking the bread pudding earlier and earlier, until it wound up in the breakfast pastry lineup as bread pudding muffins. Since Grand Central bread pudding is baked in muffin cups and tastes quite a bit like French toast, this seems fitting. If you can't think about bread pudding before noon, don't hesitate to bake this for dessert. Finish it with a boozy hard sauce or fresh berries mixed with a bit of sugar to draw out their juices.–Piper Davis
LC Muffin Misnomer Note
These muffins aren't exactly muffins—at least, not as we know 'em. Instead of being filled with batter, muffin tins are crammed full with heaps of custard-soaked, cinnamon-spiked cubes of your favorite artisan bread, though you still end up with soft, cakey treats that you can grab for breakfast on the go or a handy sweet something come late afternoon or evening. Not only that, but they possess maddeningly crave-inducing crisp edges, the likes of which you generally only get when there's bread involved. We think you'll adjust to the notion of these quite nicely.
Bread Pudding Muffins
Quick Glance
15 M
5 H

Makes 12
Print Recipe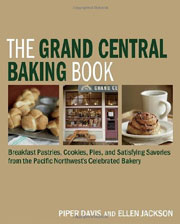 Ingredients
Butter for the muffin tin

1 pound crusty artisan white bread

1/2 teaspoon ground cinnamon

6 eggs

3/4 cup (5 1/4 ounces) granulated sugar

1 1/2 cups (12 fluid ounces) heavy cream

1 1/2 cups (12 fluid ounces) milk, preferably whole

2 teaspoons vanilla extract

Confectioners' sugar, for sprinkling
Directions
1. Thickly slice the bread and then cut it into 1-inch cubes. Plop the bread in a large bowl and toss it with the cinnamon.

2. Make the custard by whisking the eggs, sugar, cream, milk, and vanilla together until well combined. Pour the custard over the bread. Cover and refrigerate for at least 4 hours and up to 24 hours to ensure the bread soaks up the custard.

3. Preheat the oven to 325°F (160°C). Line a standard-size 12-cup muffin tin with paper liners or generously butter the muffin cups.

4. Scoop a heaping 1/2 cup bread pudding mixture into each muffin cups; each one should be nicely mounded. Top off each bread pudding with any liquidy custard that remains in the bottom of the bowl.

5. Bake for 45 minutes, rotating the muffin tin halfway through the baking time. The bread pudding muffins should be lightly golden brown on top. Dust them with confectioners' sugar while they're still warm.
Bread Pudding Muffins Recipe © 2009 Piper Davis and Ellen Jackson. Photo © 2009 John Valls. All rights reserved. All recipes and photos used with permission of the publisher.
If you make this recipe, snap a photo and hashtag it #LeitesCulinaria. We'd love to see your creations on Instagram, Facebook, and Twitter.