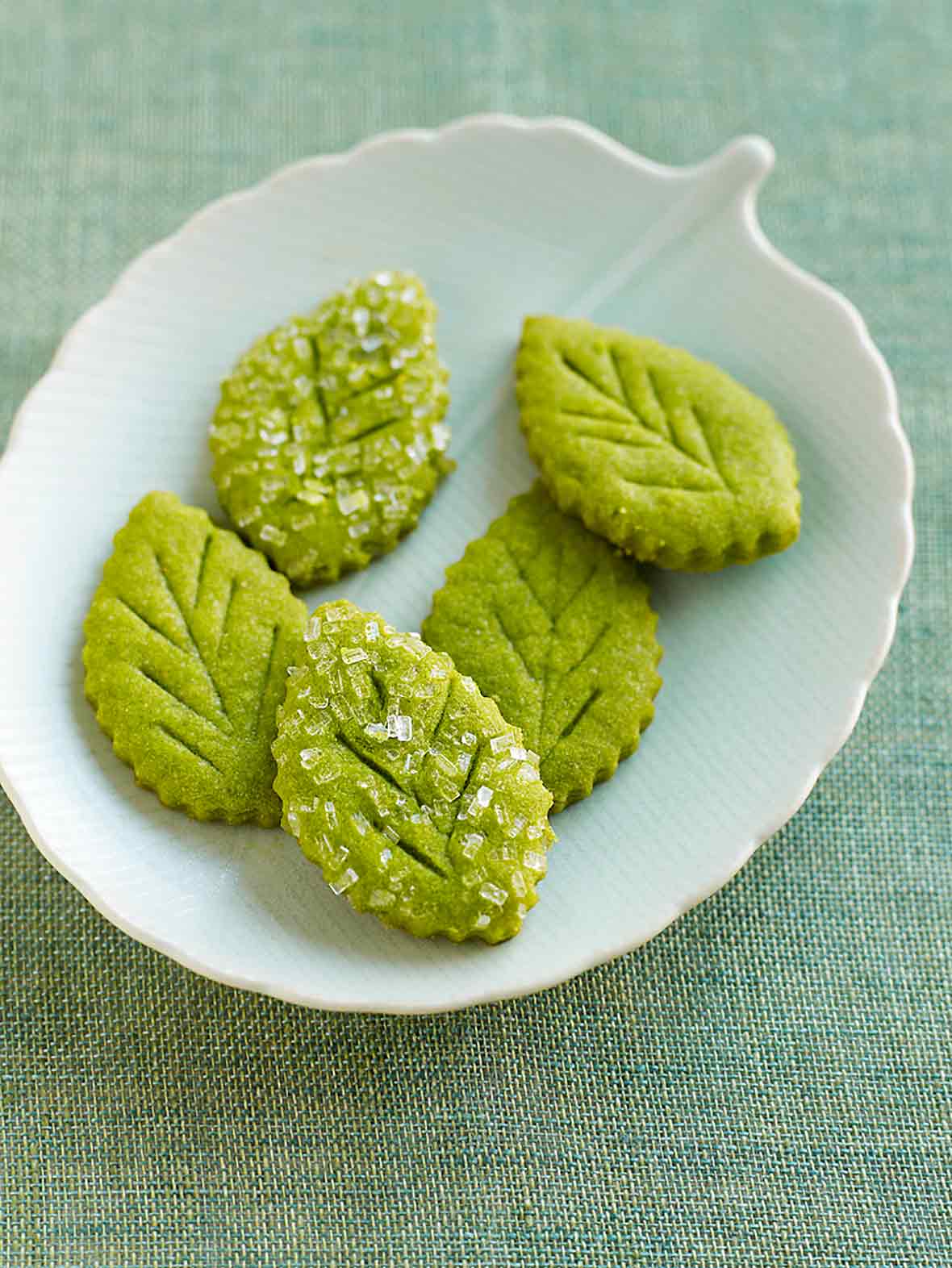 Classic shortbread cookies will never go out of style. Their rich, buttery flavor and irresistibly crumbly texture are incomparable. Shortbreads are also very simple to make and lend themselves easily to variations. The leaf-shaped cookie cutter I use for this recipe is a playful nod to that fact that these contain leaves—tea leaves. Matcha is Japanese green tea that is finely ground into a powder and used in the traditional Japanese tea ceremony. It's very concentrated in flavor and color. As with all teas, there is a huge range of quality and prices. (Ito En is a Japanese tea company that offers many matchas from which to choose. For baking, I like their Kiri No Ne matcha, which not only has a lovely color and flavor profile, but also happens to be less expensive than many.)–Dede Wilson
LC How Much Matcha? Note
In the recipe below, author Dede Wilson suggests a varying amount of matcha. In her words, "I offer a range as it has a distinct flavor that some might prefer on the nuanced side. If this is the case, use the lesser amount. If you're a matcha fan, use the more generous proportion." Makes sense. She also notes that the optional coarse sanding sugar can be ordered from Beryl's.
Matcha Tea Leaf Shortbreads
Quick Glance
1 H, 5 M
2 H, 25 M

Makes eighty 2-inch cookies
Special Equipment: 2 x 1-inch leaf-shaped cookie cutter
Print Recipe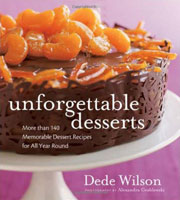 Ingredients
2 1/4 cups all-purpose flour

1/4 teaspoon salt

1 cup unsalted butter, at room temperature, cut into pieces

1 to 2 tablespoons matcha (powdered green tea), to taste

1/2 cup sugar

1 tablespoon coarse sanding sugar, optional
Directions
1. Line 2 jelly-roll pans with parchment paper; set aside.

2. Whisk the flour and salt together in a small bowl to aerate and combine; set aside.

3. In the bowl of a stand mixer, beat the butter on medium-high speed with the flat paddle attachment until creamy, about 3 minutes. Add the matcha and beat until the mixture is a uniform green color and very creamy. Add the sugar gradually and continue beating on high speed until very light and fluffy. Turn the machine off, add about one third of the flour, then turn the machine on to low speed. Gradually add the remaining flour, mixing just until blended, scraping down the bowl once or twice. The mixture will look crumbly; if you squeeze it between your fingers, it will come together. Gather it together into a ball with your hands while it is still in the bowl.

4. Roll out the shortbread dough to a 1/4-inch thickness between two pieces of lightly floured parchment. Peel off the top parchment and cut the dough in half. Sprinkle the sanding sugar evenly over one half of the shortbread dough and gently, with hardly any pressure, roll over it with a rolling pin to help it adhere. Using a 2 x 1-inch leaf-shaped cookie cutter, cut out as many cookies as possible from both doughs and place on the prepared pans 1 inch apart. Use the back of a sharp paring knife to make vein patterns on each shortbread (see photo above). Refrigerate for 1 hour or up to overnight, if desired.

5. Position racks in the upper and lower third of the oven. Preheat the oven to 325°F (160°C) . Bake the shortbreads for 17 to 22 minutes, or until the cookies are dry and firm to the touch; their color will not change. The shortbreads should retain their shape if you try to pick one up, and there should also be a fragrant butter and matcha scent emanating from the oven. Cool on the pans set on racks for a couple of minutes, and then carefully transfer the cookies to racks to cool completely. Store the shortbreads at room temperature for up to 2 weeks in an airtight container.
Tip
I used a "rose leaf" cookie cutter that is just shy of 2 inches long and 1 inch wide, which you can find at Beryl's. You can certainly use a larger cookie cutter, or even a different shape, but the yield and baking times might change.
Matcha Tea Leaf Shortbreads Recipe © 2009 Dede Wilson. Photo © 2009 John Kernick. All rights reserved. All recipes and photos used with permission of the publisher.
If you make this recipe, snap a photo and hashtag it #LeitesCulinaria. We'd love to see your creations on Instagram, Facebook, and Twitter.