This chocolate mocha cake with Irish whiskey, is a dark chocolate cake made with ground almonds and coffee and drizzled with an Irish whiskey glaze.
So maybe the provenance of this recipe isn't Irish per se. But a splash of Irish whiskey makes almost anything quite Irish in spirit, don't you agree? Originally published April 21, 2004.–Renee Schettler Rossi
Chocolate Mocha Cake with Irish Whiskey
Quick Glance
Quick Glance
30 M
1 H

Makes one 8-inch cake
Print Recipe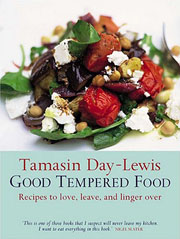 Ingredients
Email Grocery List
For the cake
For the frosting
Directions
Make the chocolate mocha cake
Preheat the oven to 350°F (175°C). Adjust the oven rack to the center position. Butter and flour an 8-inch cake pan, tapping out any excess flour.
Melt the chocolate in the top of a double boiler along with the coffee and whiskey. Remove the top pan and let the mixture cool.
In a large bowl with a stand mixer or handheld electric mixer, beat together all but a tablespoon of the sugar with the butter until it is pale and fluffy, then beat in the egg yolks, 1 at a time.
In another clean bowl, whisk the egg whites with a pinch of salt to soft peak stage. Then add the remaining 1 tablespoon sugar and beat until firm peaks form.
Using a rubber spatula, blend the chocolate mixture into the creamed butter and sugar and then stir in the ground almonds and almond extract. Fold in a spoonful of the egg whites, followed by a spoonful of flour, and continue until it's all blended in.
Scrape the mixture into the cake pan and bake for 25 to 30 minutes. A skewer should come out clean. Cool in the pan for 10 minutes and then run a knife round the edge of the pan and turn the cake out onto a rack.
Make the Irish whiskey glaze
Melt the chocolate and whiskey in the top of the double boiler until satiny smooth.
Remove from the heat and beat in the butter, a tablespoon at a time. Stand the bowl over iced water and continue to beat until combined and almost but not quite as light and fluffy as buttercream. (If the butter and chocolate separate, add a little cream and whisk until the mixture comes together.) Spread the glaze over the cake, allowing it to dribble down the sides.
Print Recipe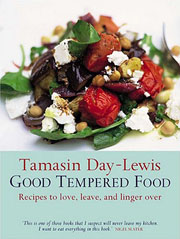 Recipe Testers Reviews

I didn't have high hopes for this chocolate mocha cake until I tasted it. It was so good. The texture was dense but light with a slight crunch due to the ground almonds. The flavor of the chocolate, coffee, and whiskey was wonderful, both in the cake and glaze. It wasn't overly sweet but had a nice depth of flavor. The chocolate was the forefront flavor, followed by mocha, with a nice finish of whiskey.
I found that as I began to prepare this cake, some of the processes took a bit of faith. My first challenge was incorporating raw sugar with butter. Raw sugar does not blend as well as refined sugar. I did the best I could (it was still a bit grainy) and moved on to the next instruction without incident. Then I began to fold the egg whites in by spoonfuls, alternating with the flour. This took about 10 minutes or so and seemed a bit redundant. I might do more egg whites to flour next time.
Then I set to work to make the glaze. Following the instructions exactly, I didn't have any separation issues with the glaze. However, once I began beating the glaze over the bowl of ice water, my glaze became a buttercream icing. (I beat the frosting for about 1 1/2 minutes over the ice.) There would be no pouring of frosting or dripping down the sides of the cake. This glaze was for spreading only. While I wouldn't serve this for a birthday, as it's too small, this would be great for an upcoming Irish holiday.

This chocolate mocha cake recipe makes a really nice "adult" cake, one that's not too sweet. The whiskey isn't obvious, but rather lends a subtle background note. It won't be for everyone, but I much prefer this to the overly rich, overly sweet cakes so common today. It's also an old-school cake with no chemical leaveners. To me, that's a good thing. I believe it has a purity of flavor that can't be matched by a cake with chemical leaveners in it. That's why I bother to make recipes like this one.
It does, however, mean you will need to pay attention to the technique. The only air going into this recipe is what you beat into it. Thus, beating the butter and whipping the egg whites are important here. If you have a stand mixer with only a single bowl, I would suggest whipping the egg whites first, as they must be done in an absolutely clean bowl. Then transfer them to another bowl and beat the butter and sugar in the mixer bowl.
I think the trickiest part of this recipe for most cooks will be the glaze. The thing to keep in mind here is that you are walking a fine line between having something that is thin and melted enough to be pourable–or at least spreadable–and something that separates. The butter needs to be soft enough that you can beat it into the warm (but not hot) chocolate without making lumps. If the butter is too soft, or the chocolate too warm, the frosting will separate. If you get this perfect, you won't need the ice bath, but you need to have it ready just in case. Remember, if the mixture gets too thick, you can always mix in a bit more whiskey, a teaspoonful at a time. Despite that one bit of finickiness, this recipe is really worth making. And it will really make you appreciate 18th-century cooks and the skill and energy they put into a simple cake, given that they had no stand mixers.

This chocolate mocha cake with Irish whiskey went down a storm with everyone who tried it. It's very rich and chocolatey, with a lovely texture from the almonds and just the right amount of booziness.The coffee flavor is more of a boost to the chocolate than a strong flavor in its own right, though of course this will vary depending on the quality and strength of coffee you use.
The cake rose in the oven but sank again when I took it out, so it was dense and fudgy in the middle. This may not have been the recipe's intention–it does seem that whisking the egg whites should give a lighter, taller cake–but nobody complained. The glaze thickens to the consistency of melted chocolate when you whisk it over the bowl of ice water and, when poured over the cake, softly sets over time, though it is never fully dry. (Personally, I'd go with a boozy ganache next time for a quicker and simpler icing.)
Use a sharp knife to slice the cake and wipe it after each slice for a clean finish.
Chocolate Mocha Cake with Irish Whiskey Recipe © 2004 Tamasin Day-Lewis. Photo © 2004 istetiana. All rights reserved. All materials used with permission.
If you make this recipe, snap a photo and hashtag it #LeitesCulinaria. We'd love to see your creations on Instagram, Facebook, and Twitter.