Yep, it's that time of year again. Zucchini and squash season. When crouching over the first blossoms in our now-defunct garden, The One and I waffled: Snip the flowers and stuff and fry them or let them fruit? We always sacrificed the short-term joy of those marvelous crunchy blossoms for baskets and baskets–and, yes, more baskets–of zucchini and squash.
With all that bounty (read: an occasional burden), I needed to find ways to use them up. That's why there are more than 90–ninety!–recipes for zucchini and summer squash on the site.
These ten are the ones tickling my palate this summer. My tippy-top three: squash blossoms, mac and cheese with zucchini, and the luscious, decadent, sinful chocolate cake.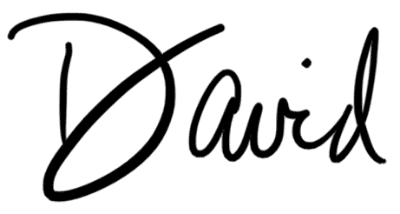 Spaghetti with Zucchini, Lemon, and Basil
Here's a quick, lemony vegetarian pasta dish that can easily be adapted to other greens: try it with asparagus, broccoli or broad beans when you tire of zucchini.
Recipe
Walnut Zucchini Bread
This walnut zucchini bread is the real deal, folks. Made with whole wheat flour, honey, walnuts, and zucchini, this healthy loaf is a perfectly respectable breakfast (or pleasant distraction) at any time of the day.
Recipe
This zucchini bread is healthy, easy, and so very nice! The allspice-forward seasoning is fragrant and delicate. This recipe is perfect. I wouldn't change one thing!

lynn k.
Stuffed Zucchini Flowers
Stuffed zucchini flowers are a favorite all over Italy. This version is filled with a traditional ricotta and basil filling, then deep fried until crisp. Use them as an outstanding appetizer or as a substantial garnish.
Recipe
Zucchini Cake with Lemon and Poppy Seeds
This zucchini cake with lemon and poppy seeds is an old-fashioned way to use up that seemingly infinite supply of summer zucchini. Not overly sweet, it's made with zucchini, ground almonds, and poppy seeds. Lemon frosting optional.
Recipe
This super-moist zucchini cake is awesome. The texture and flavour are so memorable. I browned the butter for the icing and doubled the recipe; months after making the cake, people were still talking to me about it.

the dough house
Pan-Fried Zucchini with Mint
This simple side dish was inspired by a dish usually made to use up the leftover, scooped-out zucchini flesh, but I use the whole zucchini here.
Recipe
Macaroni and Cheese with Zucchini
This indulgently creamy, macaroni and cheese with zucchini has three types of cheese and just the right amount of crunch from the garlicky brown butter bread crumbs. It's likely no one will even notice the vegetables that are hidden in there.
Recipe
After the zucchini cooked down, I was very happy about how creamy this dish was! This was perfect comfort food (even though I skipped the crumb topping).

eli
Sauteed Summer Squash Ribbons
Delicate cooked squash needs little embellishment; a quick, tangy vinaigrette of extra-virgin olive oil, garlic, and lemon and a sprinkle of fresh parsley round out the flavors. We like a mix of summer squash and zucchini, but you can use just one or the other.
Recipe
Zucchini and Fennel Salad
Simple, easy, and healthy. What more could you want from a summer side?
Recipe
I loved this zucchini and fennel salad recipe! It was delicious, simple, beautiful, light, and healthy! I wouldn't change a thing.

The interesting ingredients really took this salad up a notch. It was so easy to make but was beautiful enough to serve guests.

kaitlyn n.
Summer Squash Fritters
This is the perfect recipe for when you have too many squash and not enough things to do with them. These fritters are great with a grating of pecorino cheese over the top while warm.
Recipe
Chocolate Zucchini Cake with Buttercream Frosting
You can enjoy this rich and indulgent chocolate zucchini cake with or without the buttercream frosting. Either way, it's excellent.
Recipe
My family RAVED about this cake. I bake a cake weekly, and this recipe won top honors from my three picky children. Be sure to grate the zucchini finely to produce a silky crumb. Make this soon–you won't regret it!

bonnie m.
Zucchini and Summer Squash FAQs
can you freeze summer squash?
Yes, you can. Since raw squash can become watery after thawing, we recommend blanching it before freezing.

To prepare squash for freezing, wash and slice it into 1/2-inch pieces. Blanch the squash in boiling water for 3 minutes, then immediately immerse it in an ice-water bath. Drain well, stash in a freezer bag, and store for up to 6 months in the freezer.
Can you eat Summer Squash raw or do it need to be cooked?
All varieties of summer squash can be enjoyed raw and are often spiralized to be served as zucchini slaw or zucchini noodles, also known as zoodles. It can also be thinly shaved for a shaved vegetable salad or as a low-carb wrap.
what's the difference between summer and winter squash?
Summer squash is thin-skinned and needs to be enjoyed or preserved within a few days of harvesting. Winter squash have thicker skin, making them ideal for longer-term storage. Summer squash plants also tend to be more abundant than their winter counterparts.
do you need to peel zucchini?
Nope. The skin of all summer squash is edible and full of nutrients, so it's beneficial to leave it on. Simply give your zucchini a good rinse, and cut off and discard the stem before preparing it.
Still looking for more zucchini and summer squash recipes? Try pickling zucchini, making it into a snackable zucchini pizza bake, or tossing it on the grill and smothering it in bright mint salsa.