These grilled vegetable recipes let you avoid running between stovetop and grill and instead ensure you can relax a little and cook everything in one place. Because summer is supposed to be easy, yeah?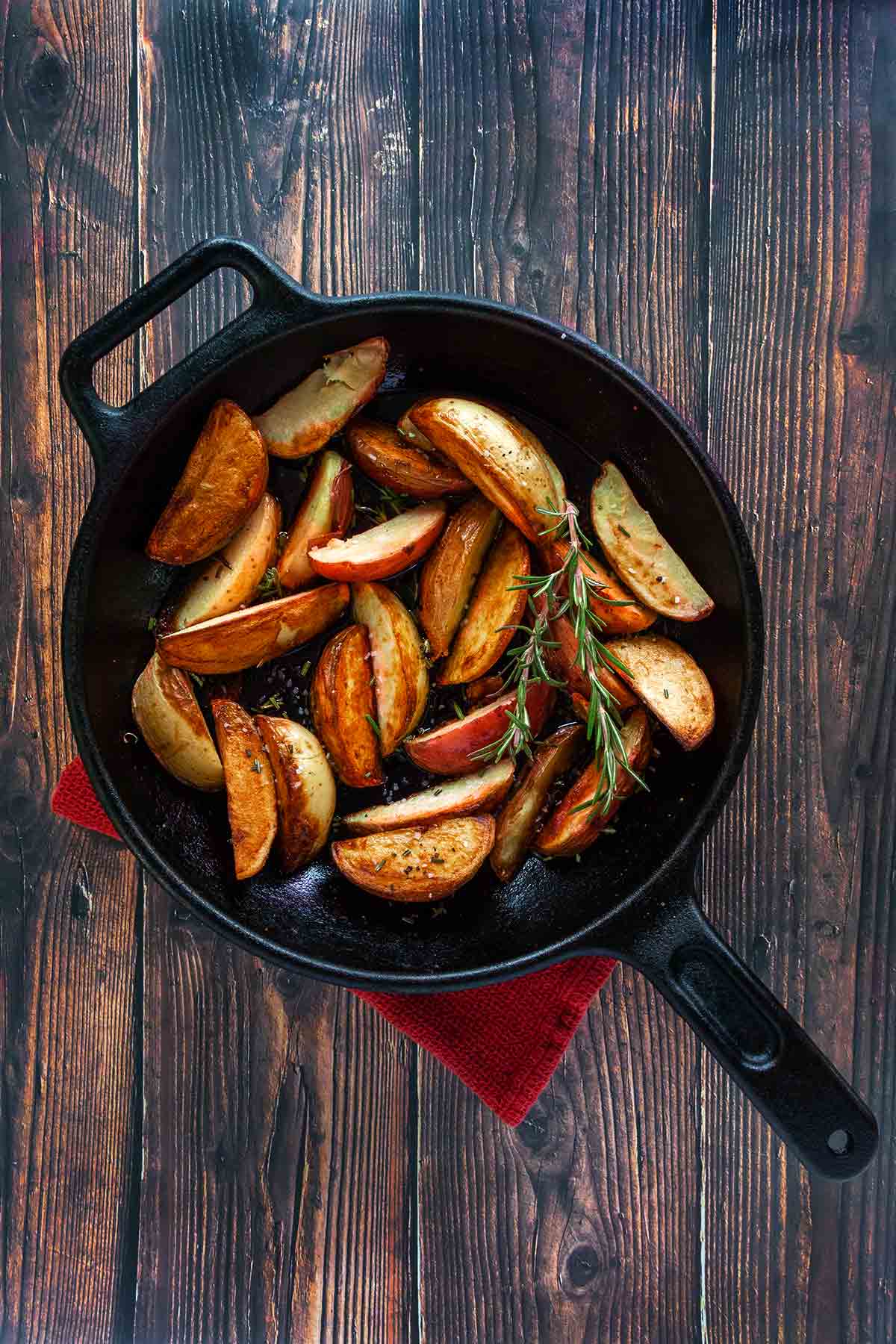 These grilled potatoes are a cinch to make–simply potatoes, garlic, oil, and rosemary—that turn crispy on the outside, blissfully tender on the inside.
Recipe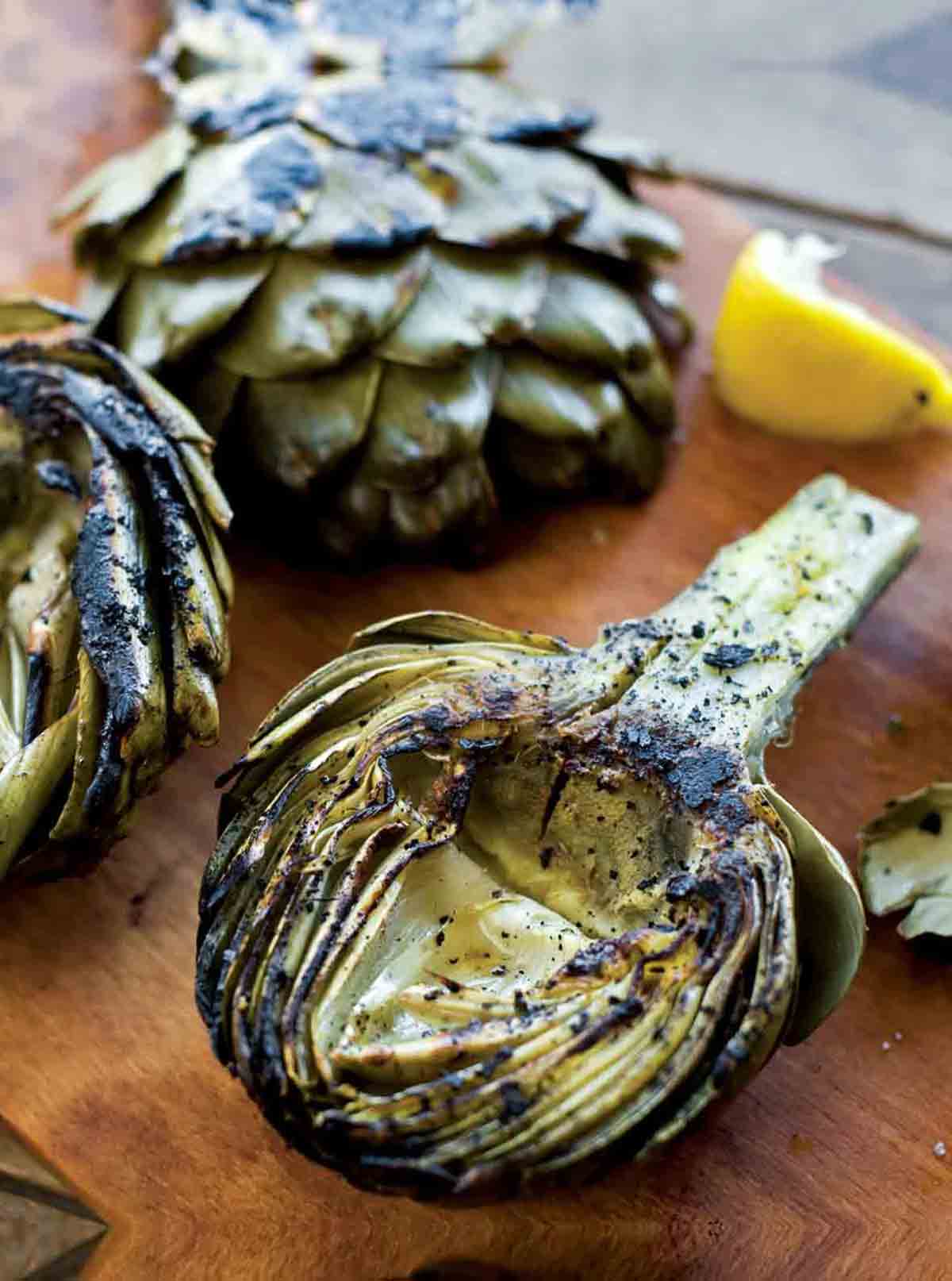 These grilled artichokes with pepper and lemon are just as lovely served alone as they are with your best dipping sauce. A simple, surprising, impressive appetizer or side that's easy and, thankfully, doesn't heat up the kitchen.
Recipe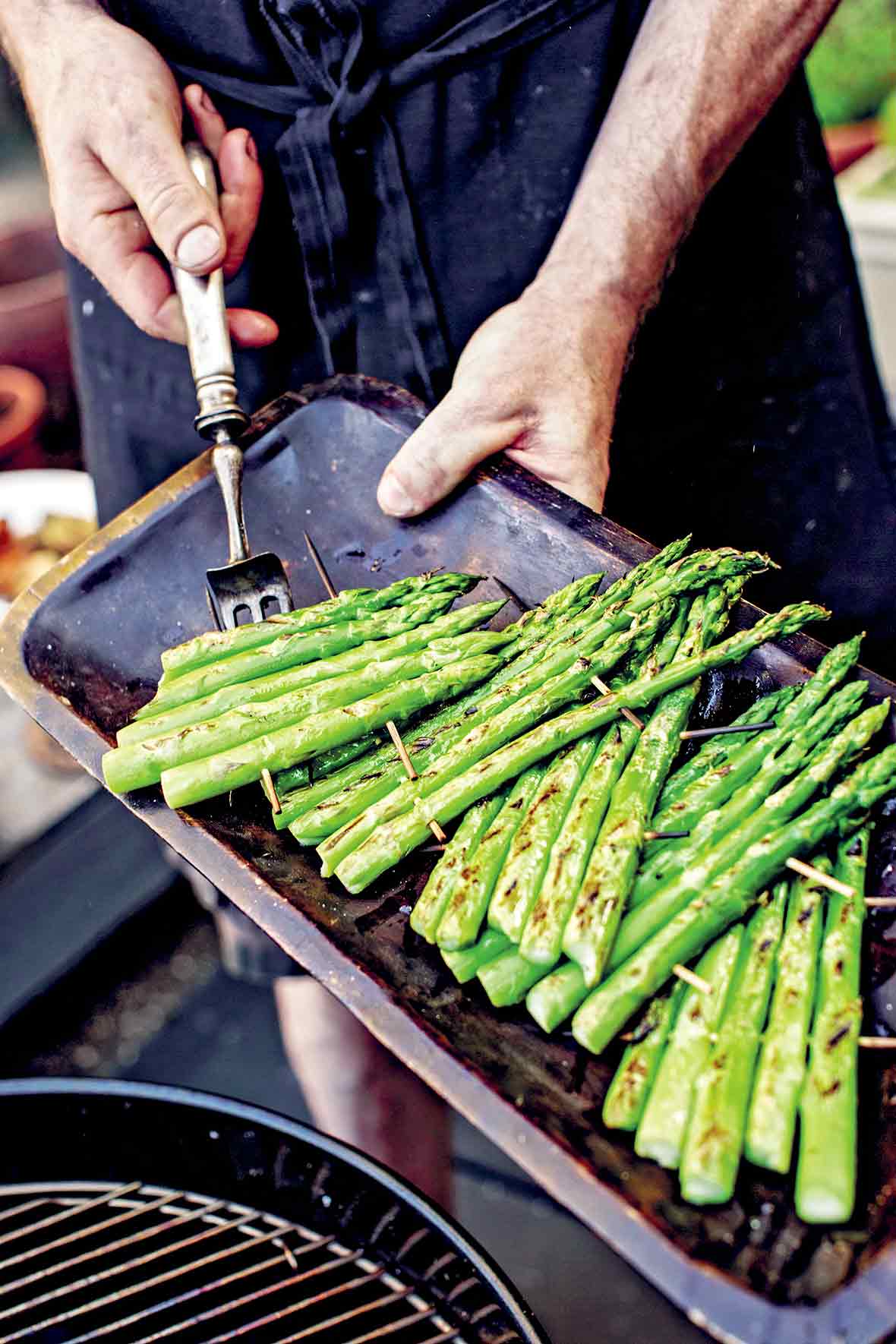 Wondering how to grill asparagus without cursing up a storm when your spears fall through the grill rack? It's easy once you know this simple trick.
Recipe
This grilled butternut squash with brown sugar is sweet and spicy and will surprise and satiate.
Recipe
Other kale varieties are fine for this, but lacinato is the only variety that crisps rather than wilts, allowing you to get great texture very quickly.
Recipe
Grilled carrots. They're easy and quick and gonna revolutionize your weeknight side dish situation. Seriously. They're a backyard grilling game-changer.
Recipe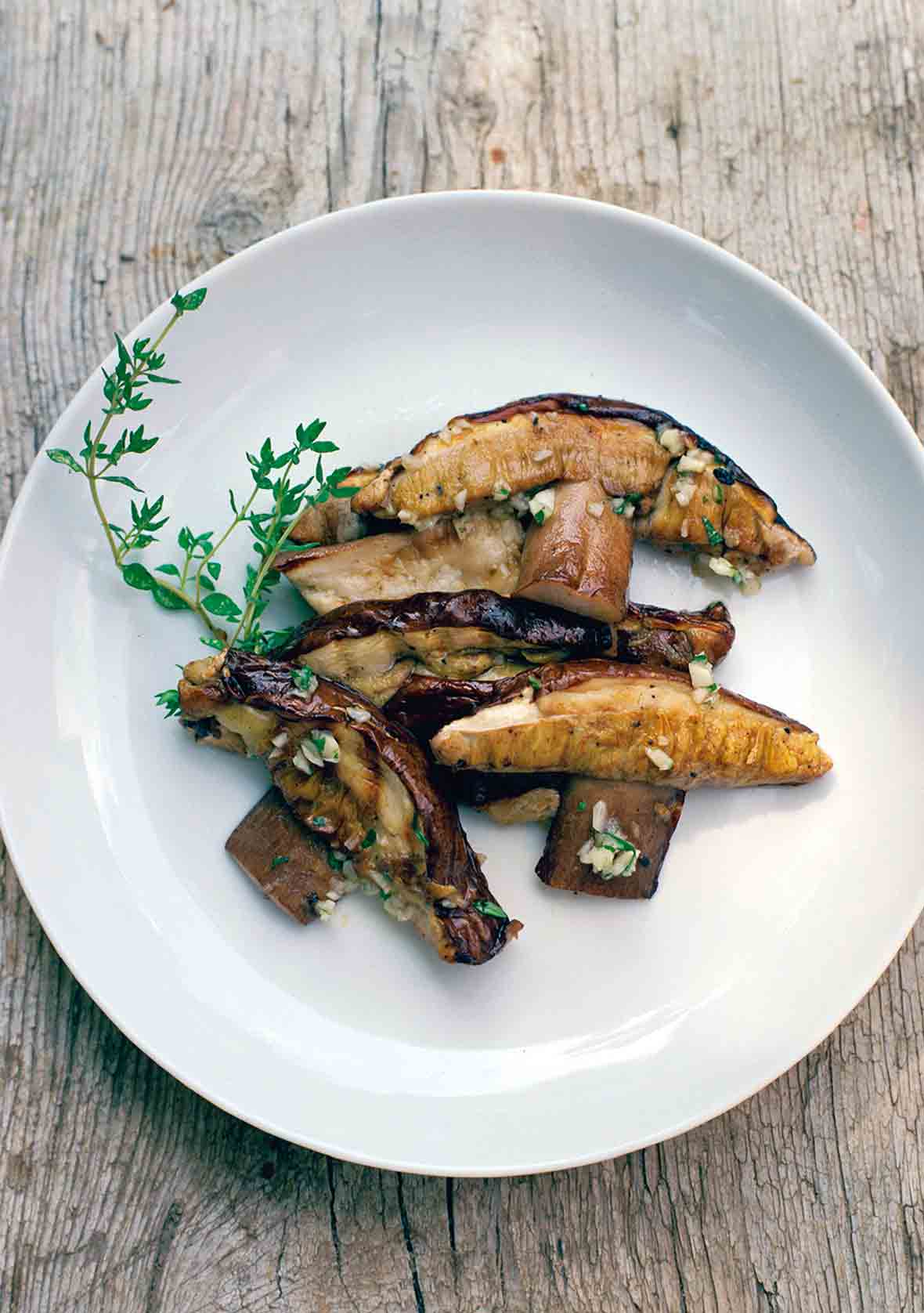 These grilled mushrooms that are brushed with a mint and garlic oil are an easy vegan dish that has an Italian flair.
Recipe
This grilled ganzanella is a riff on classic Tuscan bread salad, an Italian staple that tosses day-old bread with tomatoes and olive oil. It tastes spectacularly complex for something so simple. And just wait'll you try this version with grilled bread. No waiting for bread to go stale. Still frugal. And fabulous.
Recipe
This grilled broccoli recipe, made of broccoli florets or broccolini and olive oil, takes on a smoky flavor. Swell on its own or, since you already have the grill going, with grilled meats.
Recipe
Made to replace the more traditional fried eggplant, I turned to grilling it instead. A light sauce, crispy breadcrumbs, and some melty mozzarella keep it old-school.
Recipe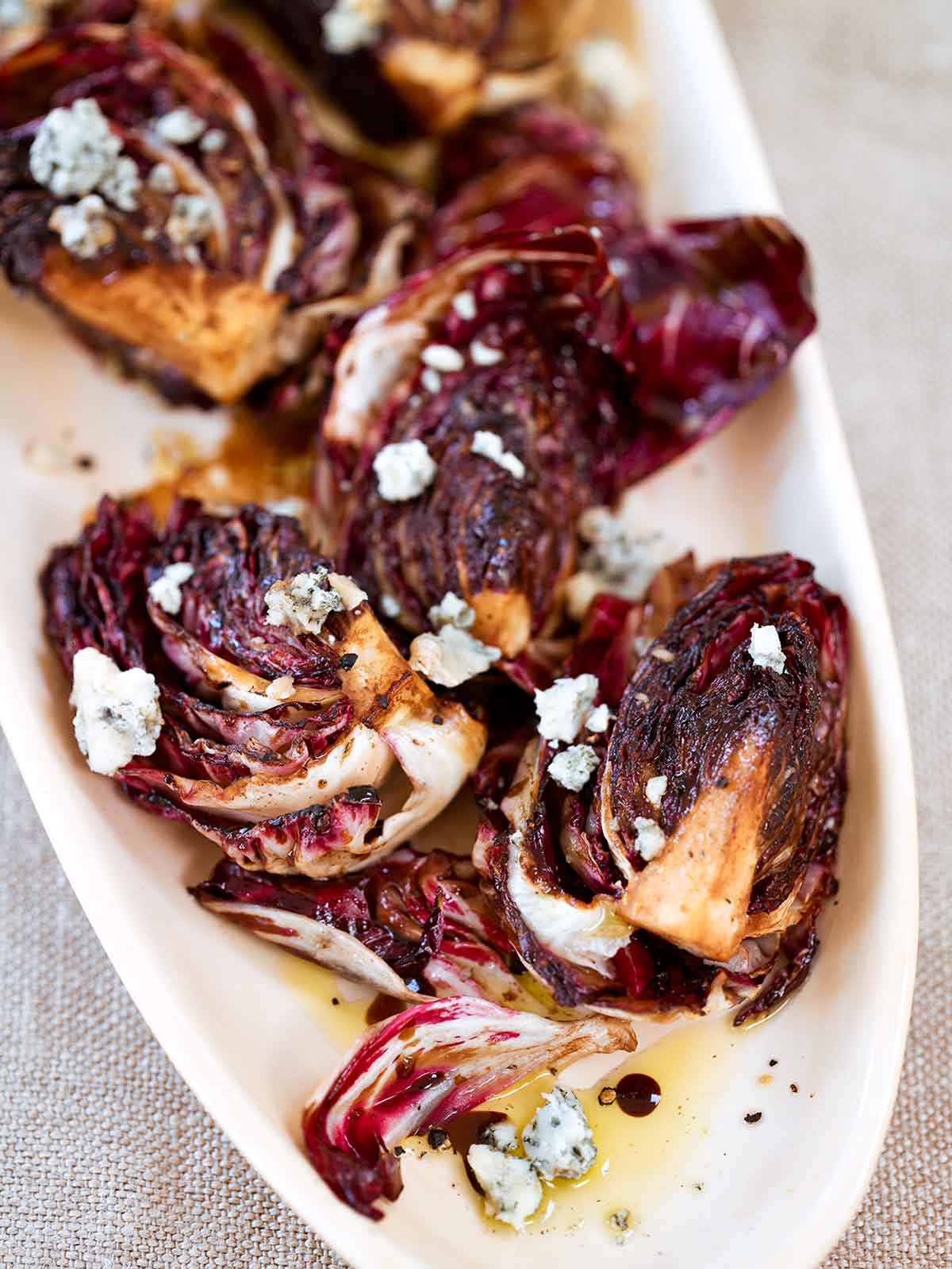 For this grilled radicchio salad, radicchio is quartered, brushed with olive oil, and grilled until crunchy-soft. It's then tossed with blue cheese and drizzled with a quick vinaigrette. Equal parts sweet and smoky.
Recipe
Dense and meaty, portobellos are great on the grill. These would be heavenly with slow-cooked and charcoal-grilled beef rib. They also work well as a vegetarian main, and are naturally gluten-free and low carb.
Recipe
© 2020 Leite's Culinaria. All rights reserved. All materials used with permission.