5 weeknight winners recipes that are quick, easy, affordable, kid-friendly, and relatively healthy. About the only thing they don't do is clean up after themselves.
This carrot soup with leftover chicken and thyme is as delicious to eat as it is stunning to behold. It's also incredibly simple to make. Adding leftover chicken (or turkey) at the very last moment turns a simple bowl of soup into a satiating supper.
Recipe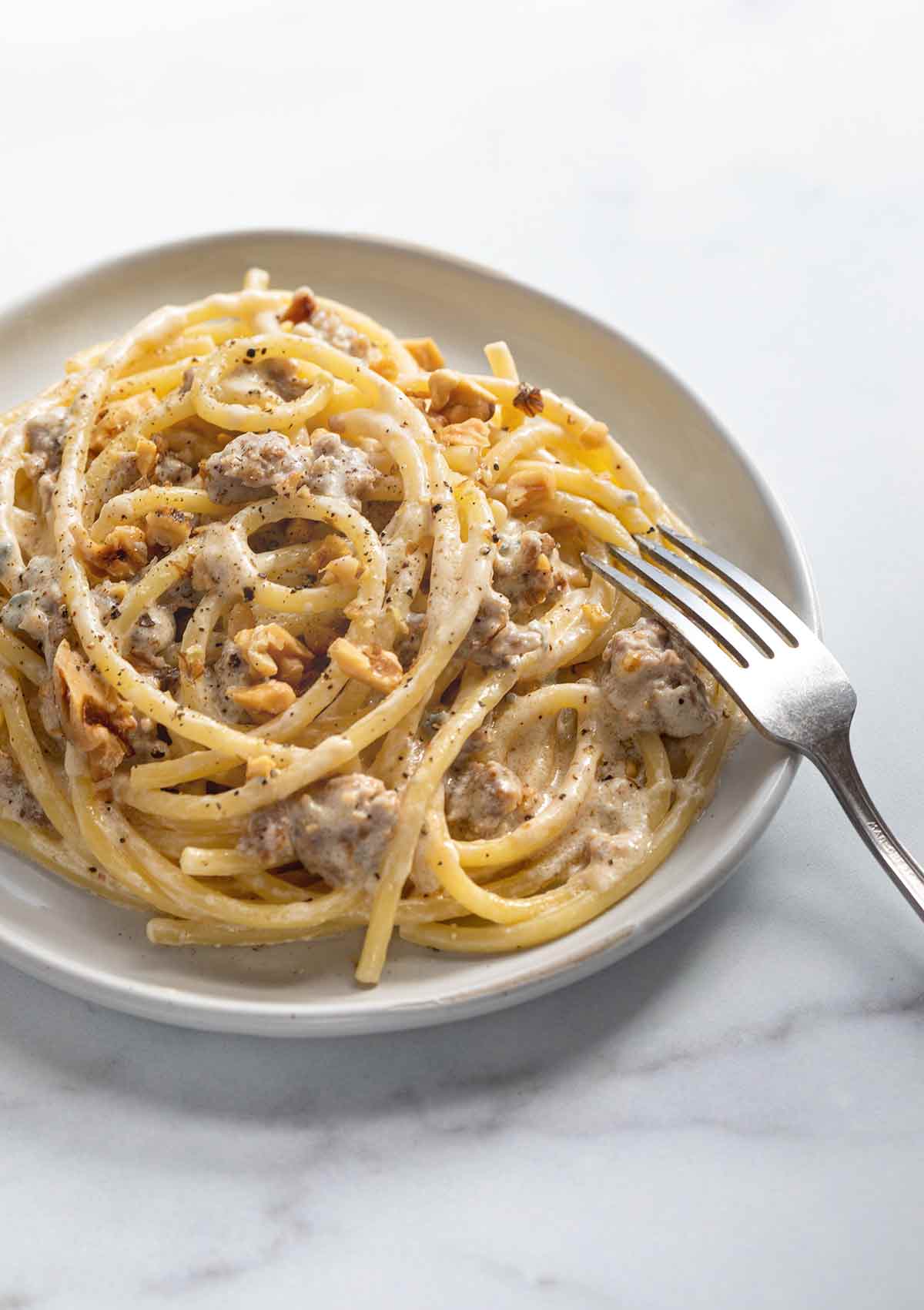 This blue cheese, sausage, and walnut pasta is rich, creamy comfort food made with walnuts, sweet Italian sausage, pasta, and blue cheese. It's an easy-peasy way to have dinner on the table when you're getting antsy for a quick yet ultra-satisfying meal.
Recipe
This keto beef and broccoli is an easy, healthy riff on your fave takeout dish, made with flank steak and tender broccoli florets, and finished with a special mixture of soy sauce, fish sauce, and sesame oil to keep it low carb.
Recipe
You can use other canned beans here—try lima or red kidney beans. The curry sauce can also be cooked with firm vegetables, such as potatoes, cauliflower, or broccoli—these will go into the pan first, then the ground spices along with a splash of water, and lastly, the curry sauce can be poured on top and cooked until the vegetables are tender. The blended sauce has a creamy consistency without the need to add any cream.
Recipe
© 2021 Leite's Culinaria. All rights reserved. All materials used with permission.