12 desserts that don't require flour. Because we want to remind you of all the soufflés, cheesecakes, brownies, puddings, panna cottas, creme caramels, and more that you can still make and that are just as satisfying as the more customary flour-full recipes. And they come together with ease. When life hands you flour shortages, make these. #lookforthegood
These double chocolate souffles were the first thing I learned to bake and I continue to make them to this day, anytime I need a little sweet treat. Dark chocolate, milk, sugar, whiskey, and eggs come together quickly and more easily than you might think.
Recipe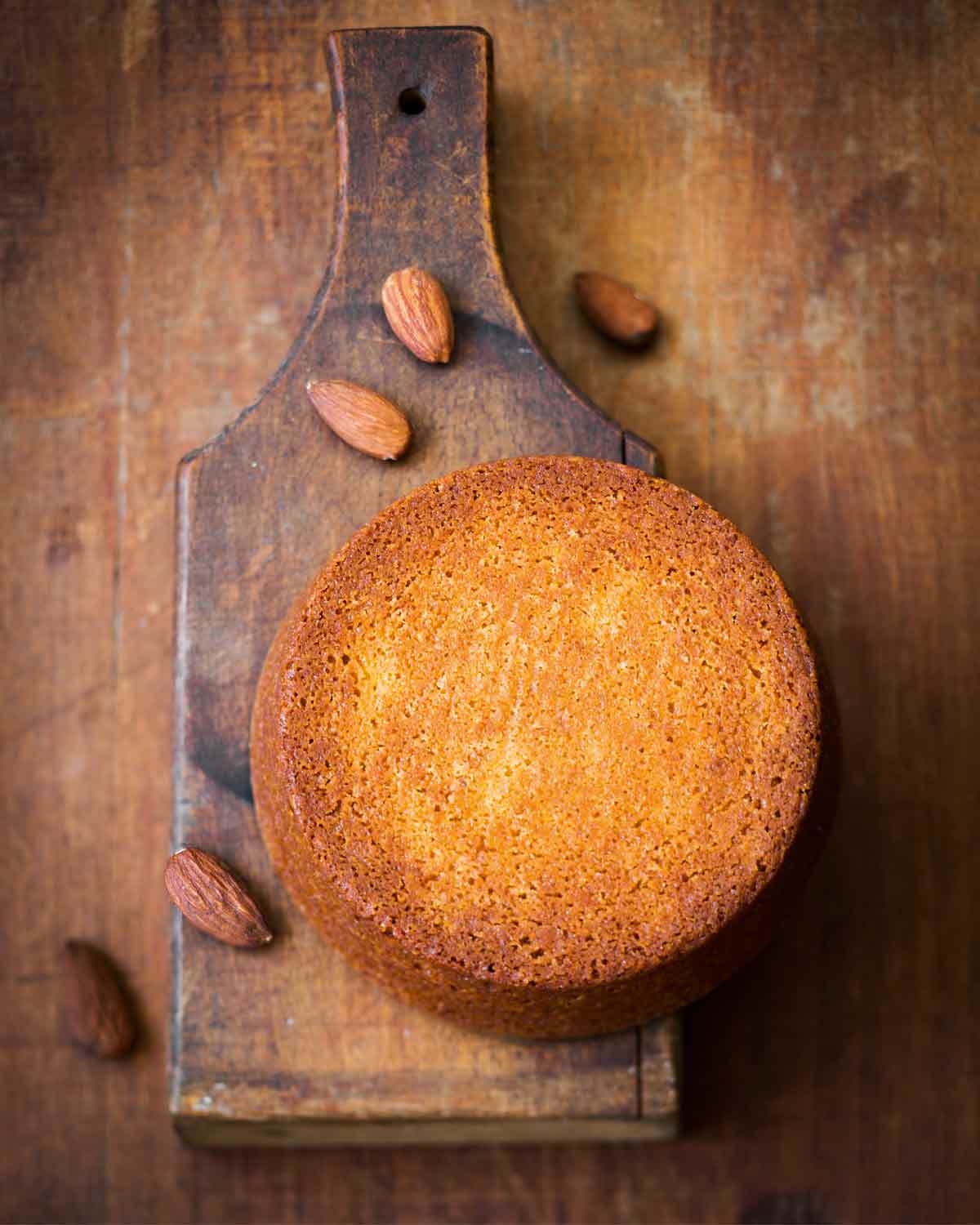 This flourless almond cake is made with ground almonds and quick and easy to toss together. It's French-inspired and flavorful and gluten-free through and through. Crisp and crunchy on the outside, dense and chewy on the inside. Perfect for Passover.
Recipe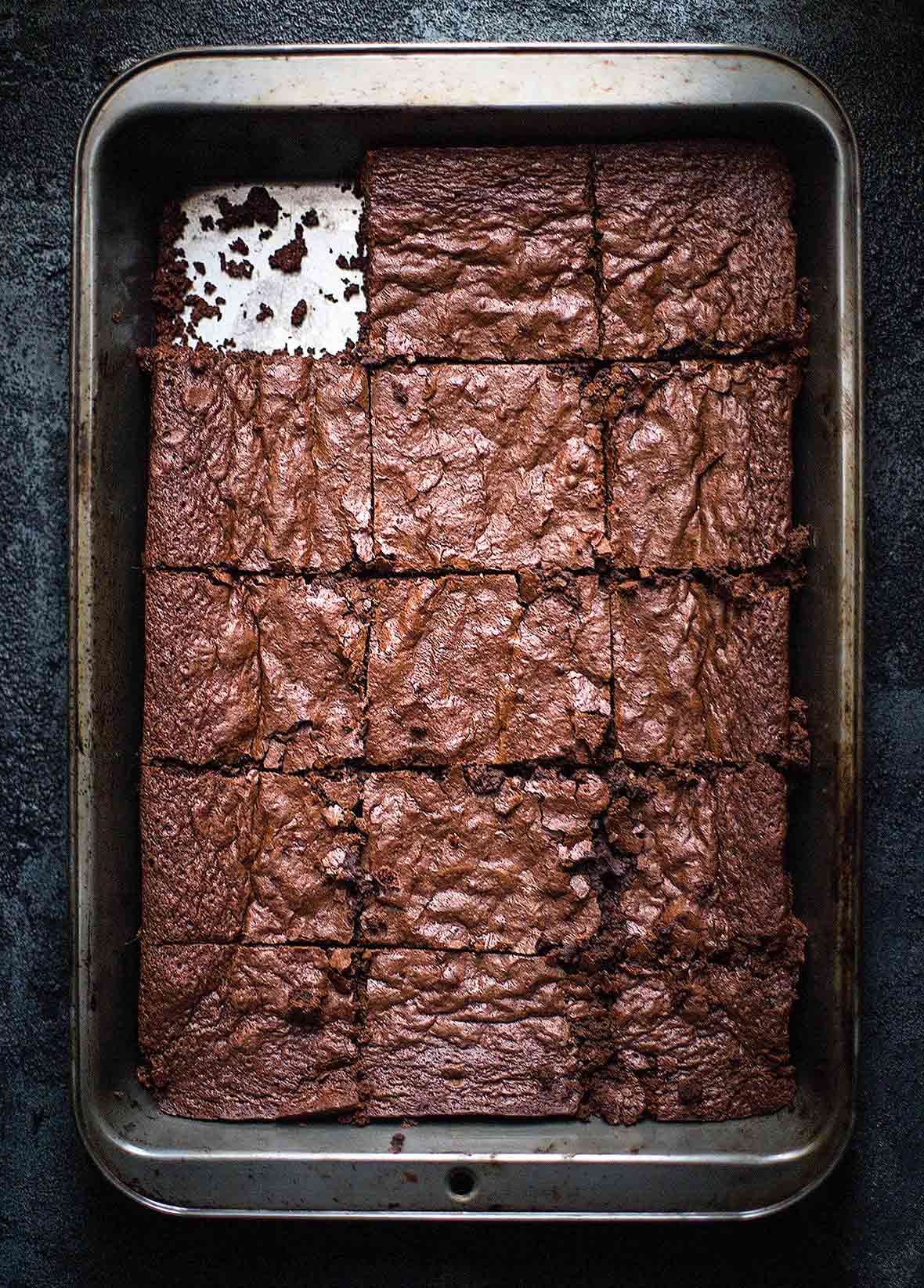 These gluten free brownies, made with chocolate, butter, and tapioca starch, are remarkably easy and fudgy and, in all seriousness, taste like the real deal even though they're flourless. Swear.
Recipe
Chopped homemade peanut brittle sits atop a creamy coconut milk panna cotta.
Recipe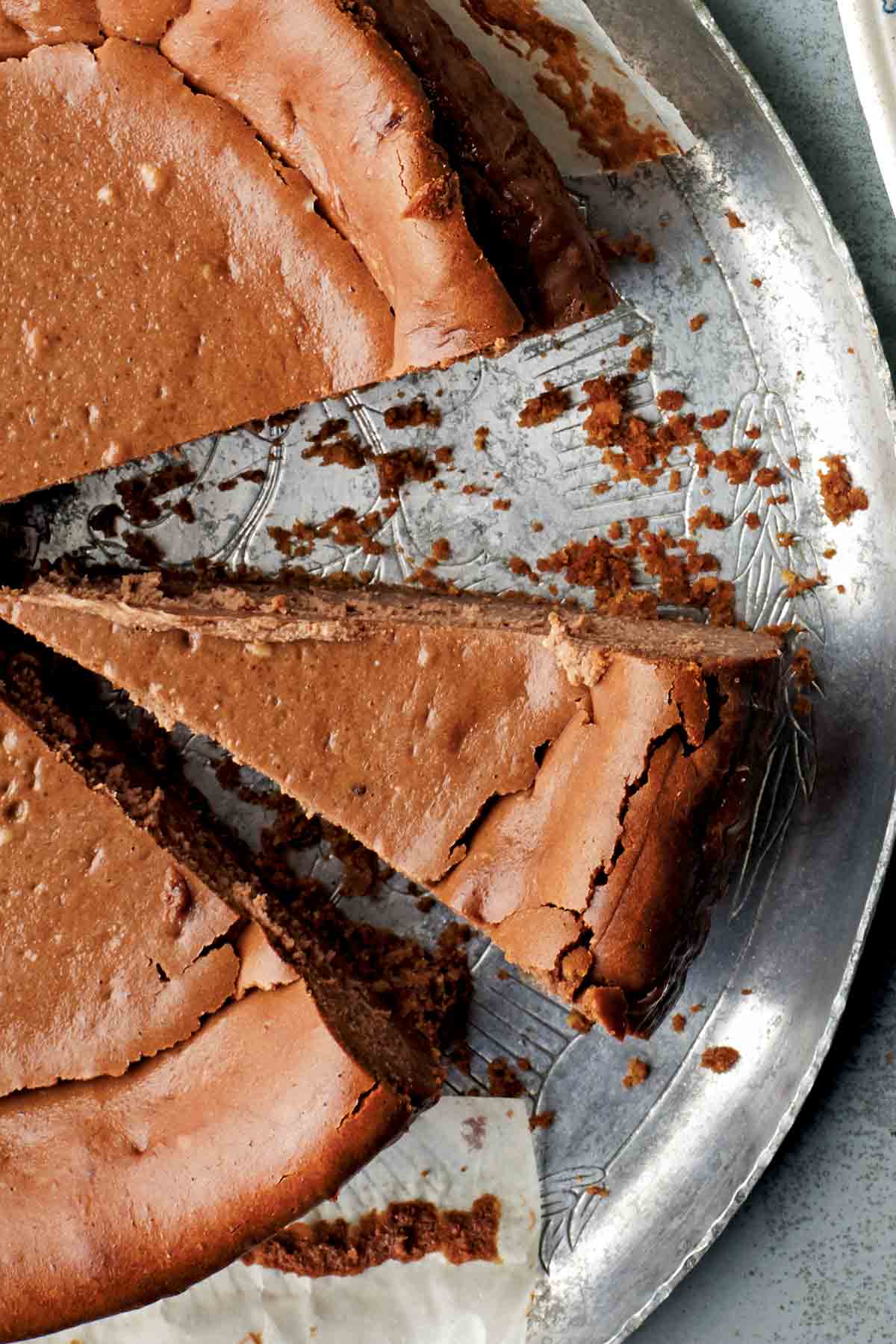 This espresso cheesecake is coffee squared. It has an espresso biscotti crust and is filled with a chocolate-espresso-cream-cheese filling. Elegant and sophisticated.
Recipe
These wine poached pears are an easy, elegant dessert made by gently cooking peeled pears in white wine and then drizzling them with a creamy butterscotch sauce.
Recipe
These fancy-sounding pumpkin pots de crème are essentially creamy custards made from half-and-half, brown sugar, pumpkin, eggs, and warm spices, topped with maple whipped cream and crushed amaretti cookies. Perfect for entertaining.
Recipe
I find this dessert such a simple comfort. It might be the most basic of baked custards, but it really is heaven on a plate. Perhaps it is the memories of eating it as a child, or maybe it's the texture. Either way, it is a delicious, classic dessert that deserves to be brought back from the annals of "retro" and "old-fashioned" to sit proudly on our dinner tables once again.
Recipe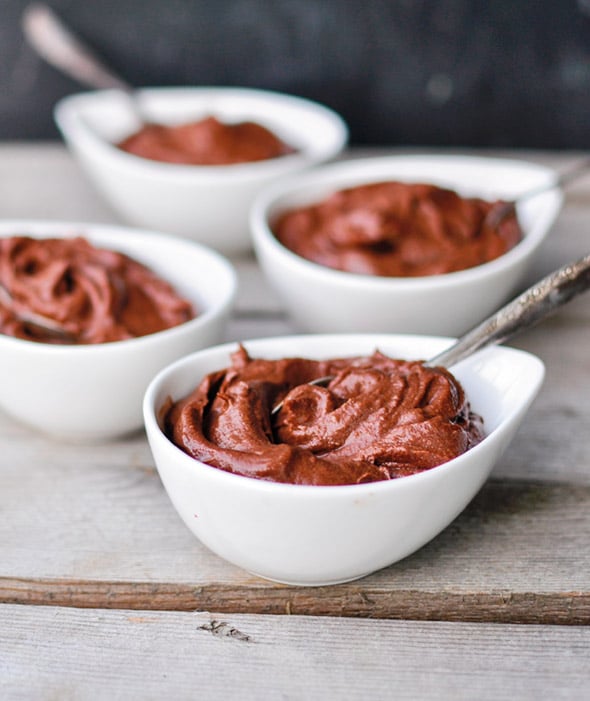 The key to using avocado in an avocado chocolate pudding is to make sure you completely purée it, so that there are no undesirable lumps in your pudding
Recipe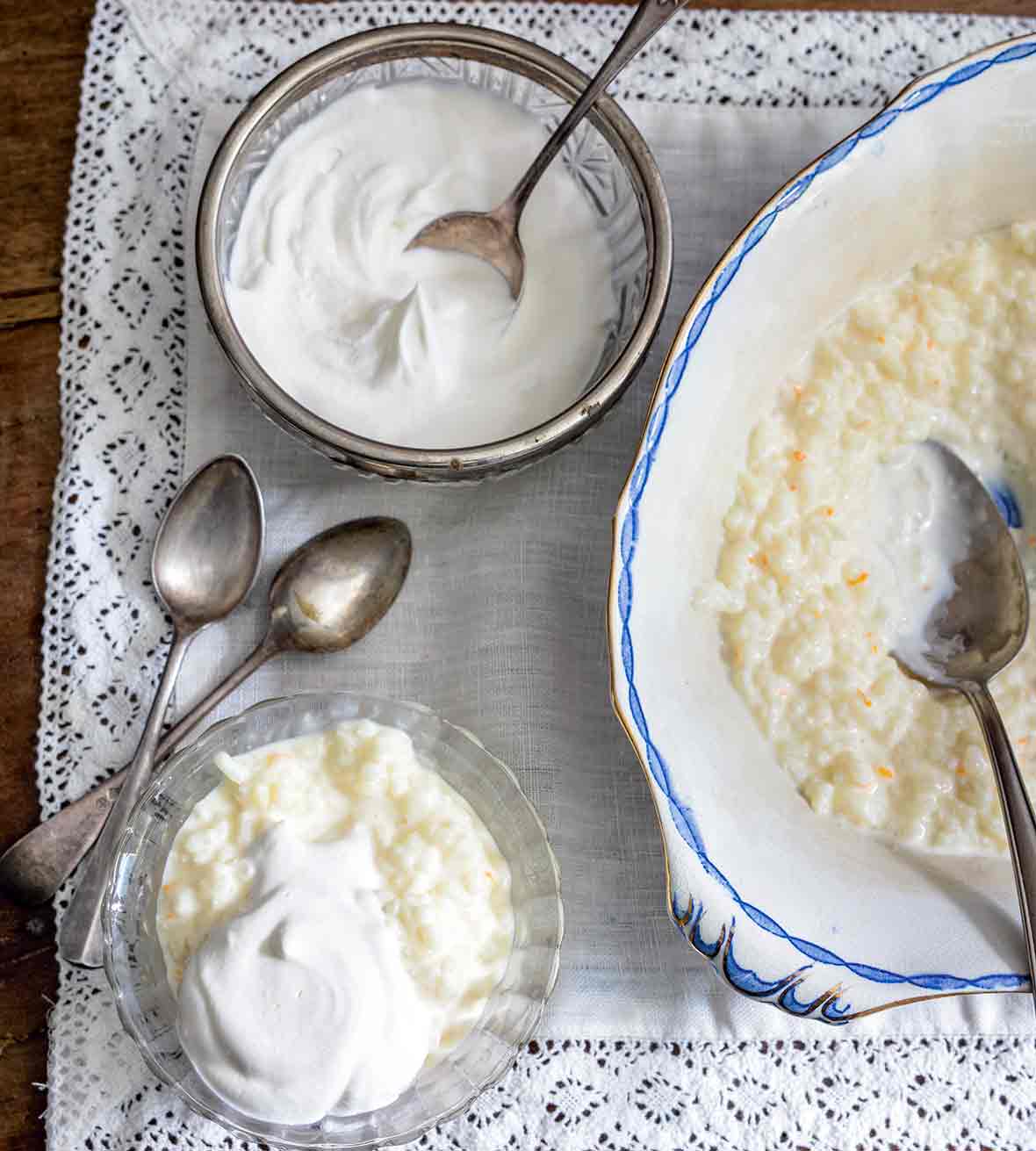 Riz au lait is another way of saying French rice pudding. It's just made without egg but with plenty of milk and sugar and it's so gosh darn easy and impossible to stop eating. Quite possibly the thing we love most about the French.
Recipe
Portuguese flan, or pudim, is a riff on a classic dessert. For this version, milk is infused with smoky, strong flavored tea, such as Lapsang souchong, and is then added to eggs and sugar to make an unusual, elegant dessert. A caramel top gives the dessert its depth and sweetness.
Recipe
This no-bake cheesecake is made with a buttery biscuit crust and an unbelievably smooth and creamy white chocolate filling made with heavy cream, cream cheese, and mascarpone. And did we mention no oven required?
Recipe
© 2020 Leite's Culinaria. All rights reserved. All materials used with permission.