Cambodian Pork Chops
These Cambodian pork chops are coated in an aromatic peppercorn and lemongrass rub and then grilled to tender perfection. Sorta like street food that you can make at home.
Recipe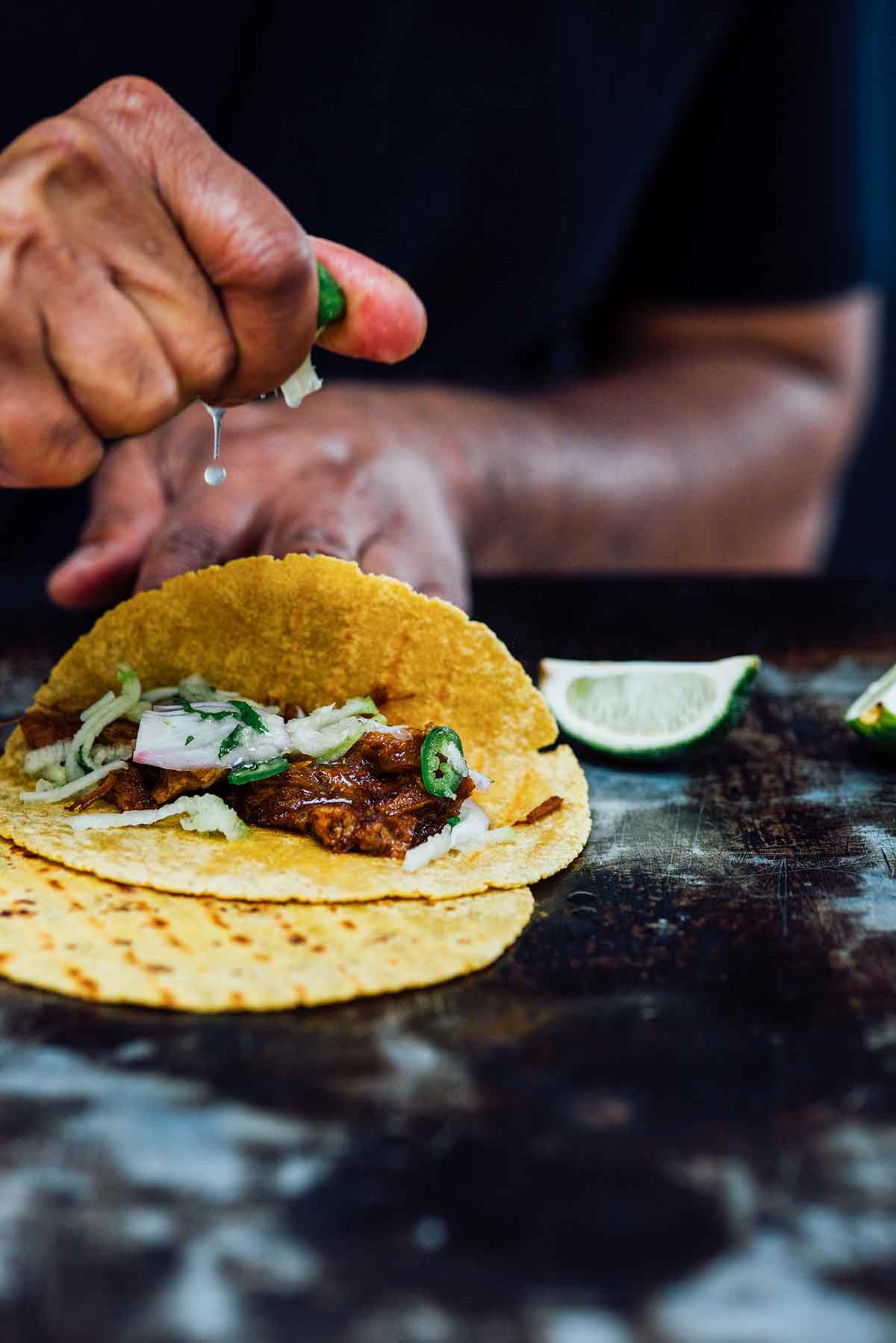 Pulled Pork Tacos
These pulled pork tacos with apple-serrano slaw are made with shredded pork cooked with a blend of Indian spices. Taco Tuesday just got a whole heck of a lot more interesting.
Recipe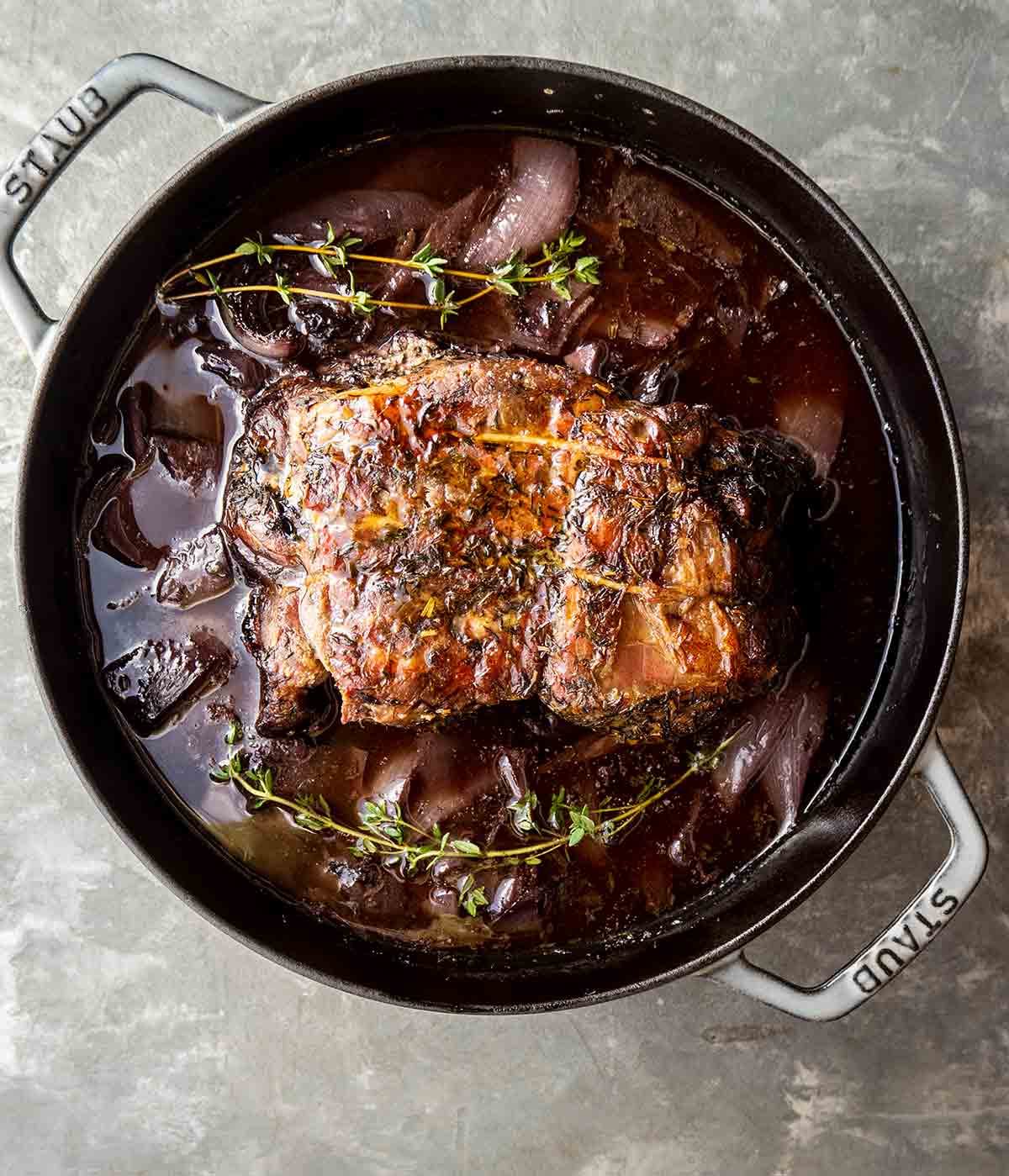 Wine-Braised Pork Shoulder
This braised pork with red wine is an easy, set-it-and-forget-it one-pot meal. Made with meltingly tender shredded pork shoulder, red onions, and a rich red wine and herb sauce, it boasts French overtones but without any fussiness.
Recipe
Vietnamese Grilled Pork Patties with Rice Noodles | Bun Cha
These Vietnamese grilled pork patties with rice noodles, or bun cha, from America's Test Kitchen combine a spicy fish sauce and lime juice sauce with chilled rice noodles, crunchy vegetables, and grilled pork for an outstanding version of traditional Vietnamese fare.
Recipe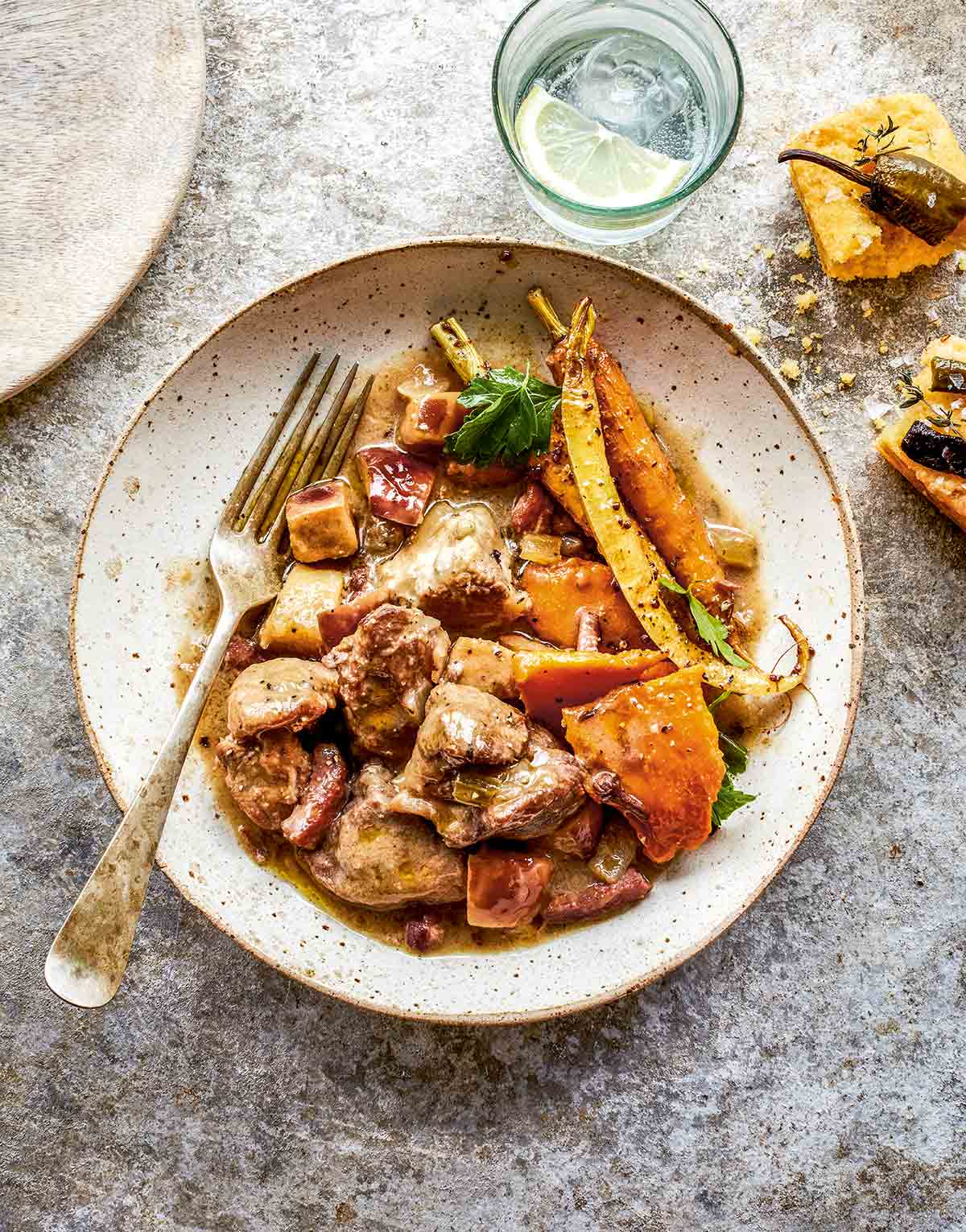 Pork Casserole with Apples and Cider
This pork casserole with apples and cider, made with slow-cooked pork shoulder that's gently braised in a cider gravy with apples and mustard, is autumn comfort food at its finest.
Recipe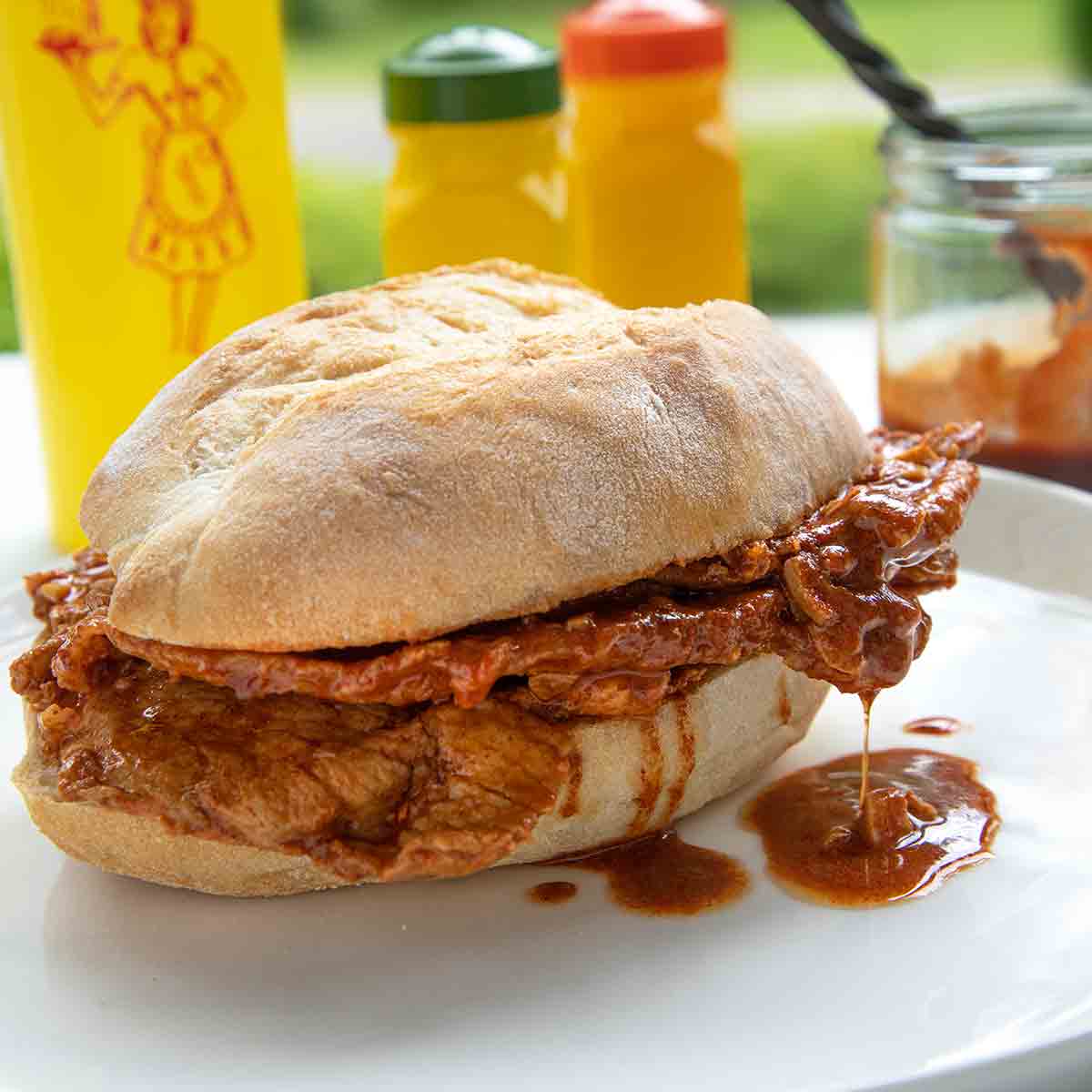 Bifanas ~ Portuguese Pork Sandwiches
Bifanas are traditional Portuguese sandwiches made with thin slices of pork that are marinated and simmered in a sauce of white wine, garlic, and paprika and served on soft rolls with plenty of mustard and piri-piri sauce.
Recipe
French-Style Pork Chops with Apples and Calvados
These French-style pork chops with apples and Calvados are seared pork chops, sautéed apple slices, and a boozy Calvados-cider sauce. The recipe incorporates enough technique to make you feel fancy yet is still completely doable for a novice.
Recipe
Panko Crusted Pork Tenderloin with Rosemary
This panko crusted pork tenderloin with rosemary is an easy entrée made by brushing pork tenderloin with Dijon mustard, then coating in a mixture of panko, garlic, and rosemary. Simple enough for a weeknight yet elegant enough for entertaining.
Recipe
Vietnamese Pork Ribs
These Vietnamese pork ribs have layers of sweet, savory, and spicy thanks to its five spice marinade and a tangy citrus and soy basting sauce that clings to every crevice while the ribs finish on the grill.
Recipe