These best breakfasts for long weekends, including eggs, cakes, and French toast, are our favorite ways to spend lazy mornings. Although actually, we don't limit ourselves to just that time of day with breakfast food. And neither should you.
Although we're not necessarily suggesting that you consume this for breakfast, you'll think of it every time you look at your jar of marmalade. Hence, a breakfast martini.
Recipe
These carrot cake pancakes, whether arranged in a magnificently towering stack or just stacked on your plate, are a (sorta) healthy breakfast indulgence made with carrots, pecans, and raisins stirred into buttermilk pancake batter. If you wish to gild the lily, slather them with mascarpone frosting.
Recipe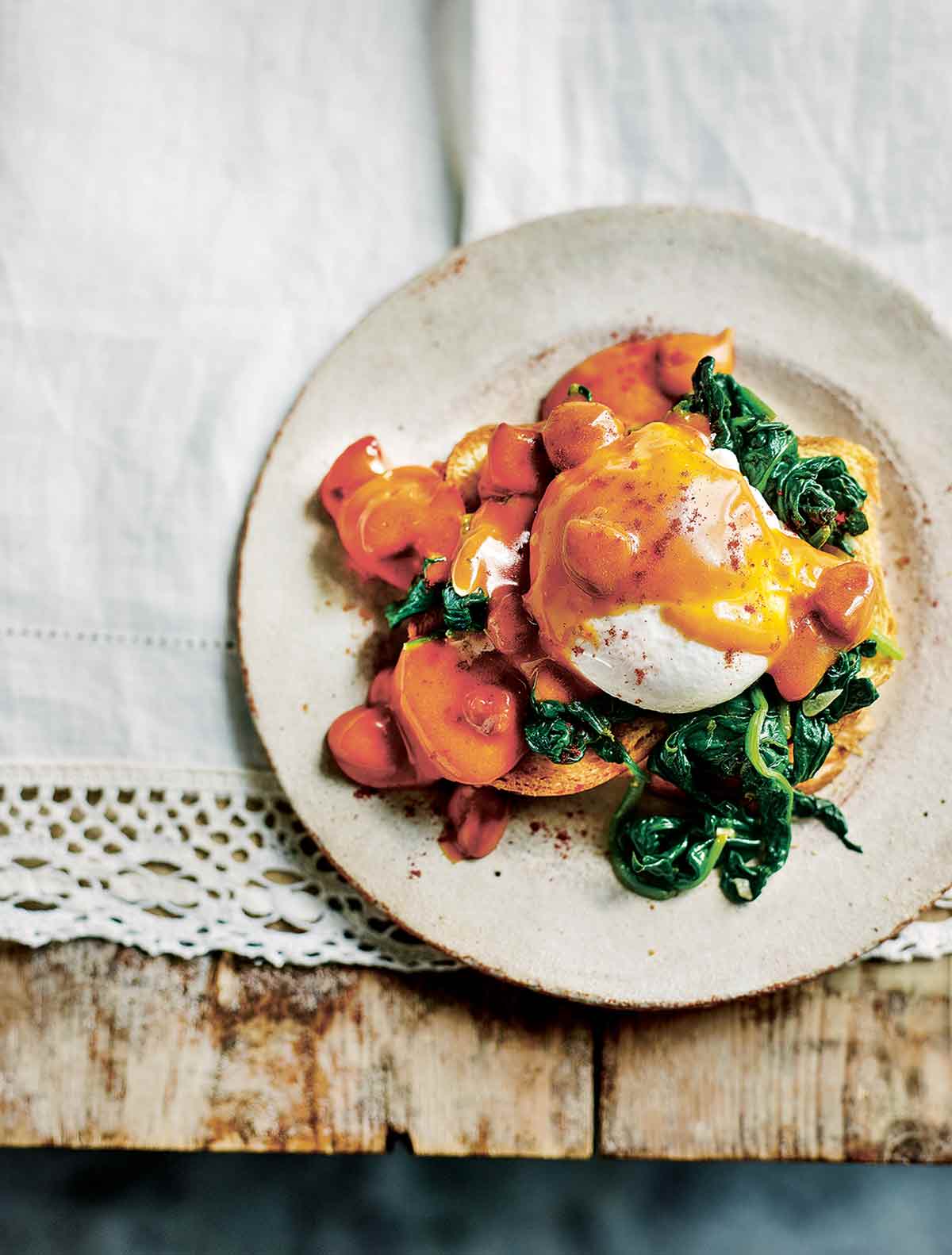 Eggs Benedict are unbeatable, the perfect brunch to me. Not Spanish at all, but when I made the chorizo hollandaise for the first time I swear I thought I had just changed the world forever.
Recipe
This overnight French toast with caramel sauce is an indulgent make-ahead breakfast that's topped with caramelized bananas and a rum-caramel sauce.
Recipe
This maple bacon is an easy breakfast or nosh made with bacon, brown sugar, beer, and cayenne pepper. It's sweet and salty and welcome any time of the day.
Recipe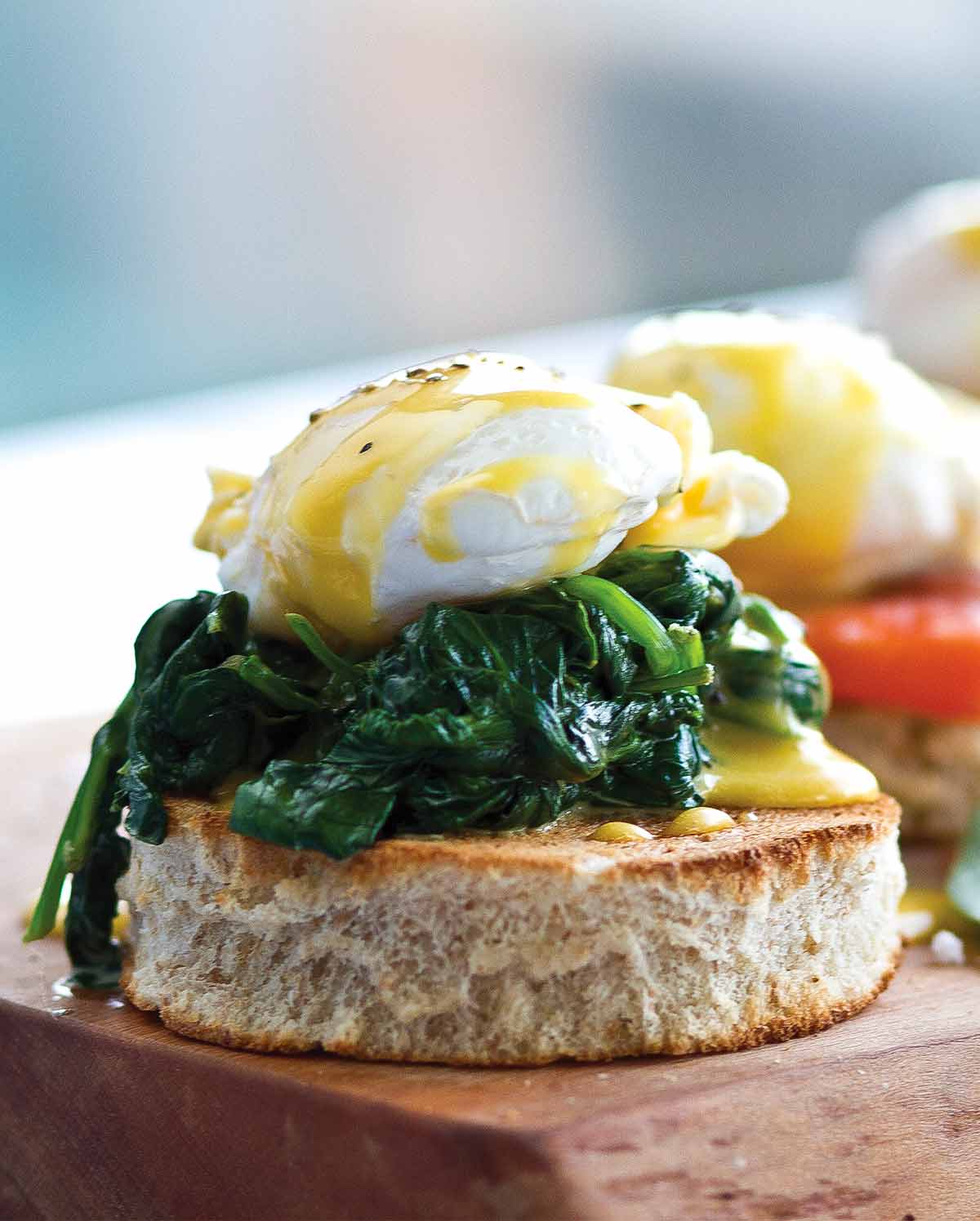 For this classic Eggs Florentine, creamed spinach is spooned onto rounds of buttered toast and topped with poached eggs and hollandaise sauce. Chopped chives finish the dish.
Recipe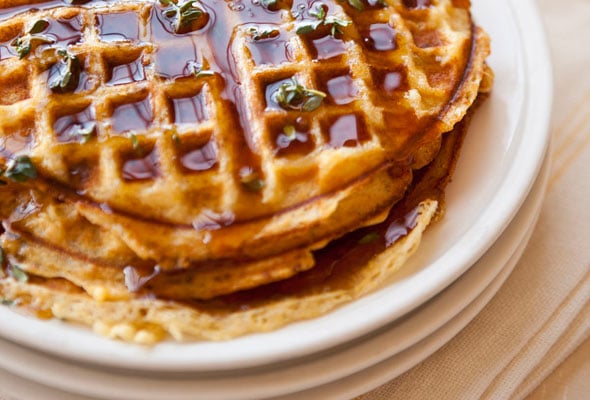 Perfect for savory brunch lovers, these cornmeal-bacon waffles with thyme-infused maple syrup walk the line between hearty bacon cornbread and sweet, syrupy waffles.
Recipe
This breakfast pizza is quite simple to make from scratch with pizza crust loaded with bacon and eggs and cheese. Sounds like all the makings of a proper breakfast to us. It also seems like a pretty darn good reason to get out of bed.
Recipe
This cheese omelet is fluffy and filled with fresh herbs, goat cheese, Gruyère, and sour cream. A classic that's easy, simple, and satisfying any time of day. Here's how to make it.
Recipe
This banana bread from Cook's Illustrated includes yogurt and walnuts for a scrumptiously moist, easy, classic, nutty quick bread. We consider it the best we've ever had.
Recipe
Banana bread French toast is exactly what it sounds like. It's made from—yep, you guessed it—banana bread! On top are vanilla-infused maple syrup and dollops of lemon sour cream. Pro tip: Don't think about the calories.
Recipe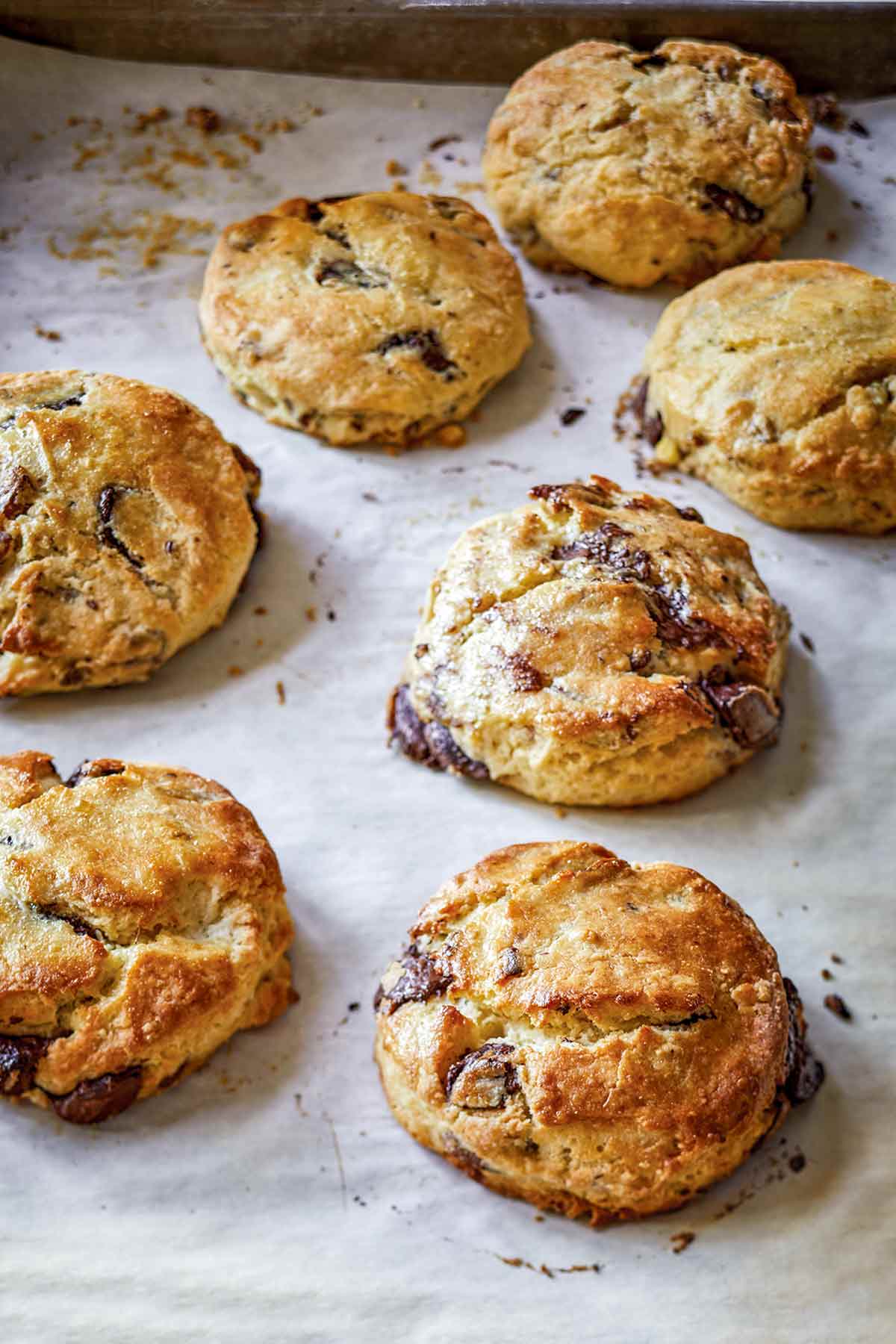 Okay, I have a thing about scones. When they're good, they're light and flaky and full of flavor. Be sure to use really good chocolate that you dice by hand so there are puddles of melted chocolate when you bite into them. And trust me, four teaspoons of Diamond Crystal kosher salt may sound like a lot but it makes all the difference.
Recipe
© 2020 Leite's Culinaria. All rights reserved. All materials used with permission.