Most popular desserts from 2020 is a collection of recipes defined by you, dear reader, and the spectacularly impressive number of times you've clicked on these sweet somethings that include coconut sheet cake, spiced sweet potato Bundt cake, and cookies and bars galore.
This coconut sheet cake, topped with a tangy cream cheese frosting and a dusting of desiccated coconut, is the lightest, fluffiest sheet cake we've ever tried.
Recipe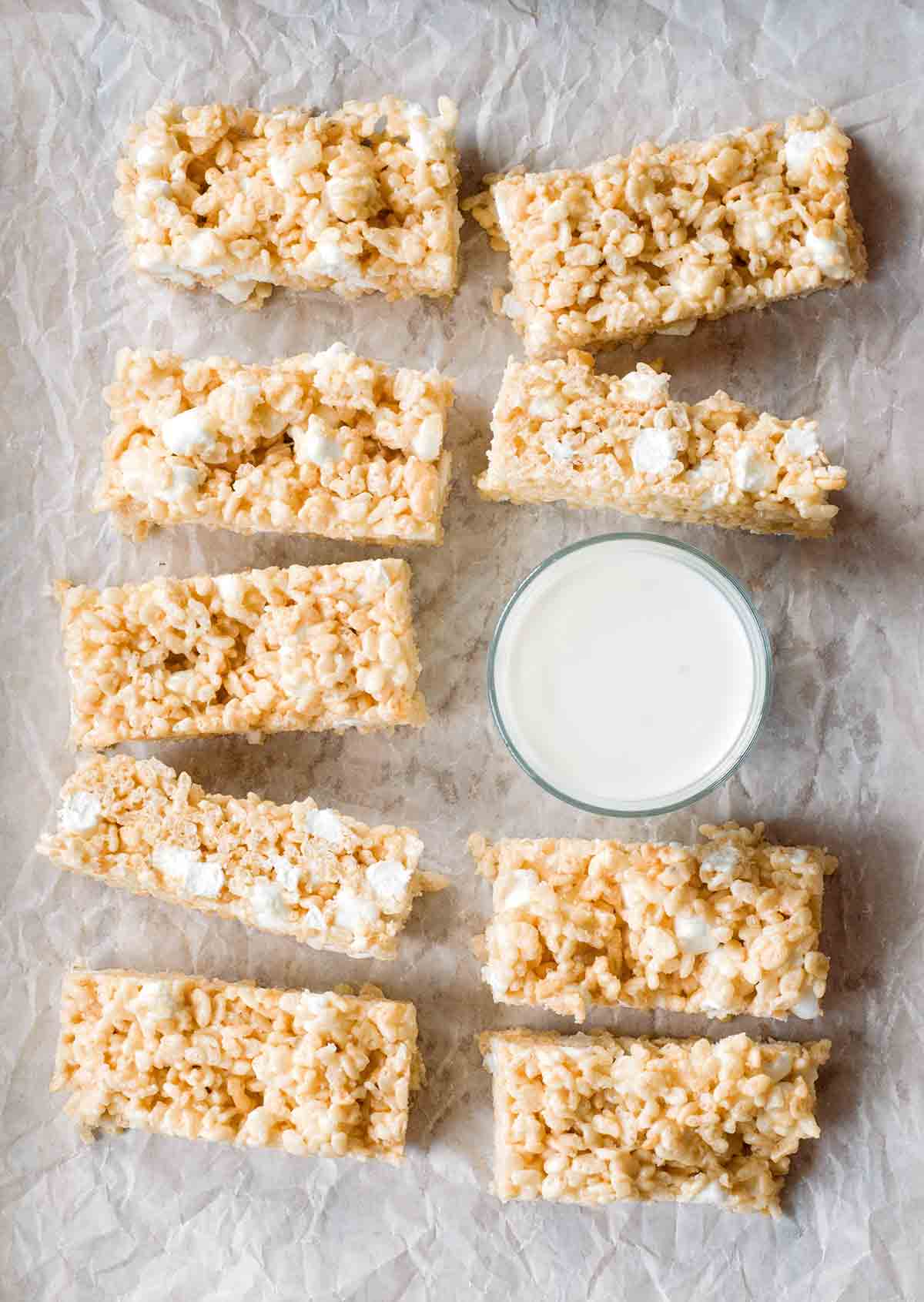 These brown butter rice krispies treats are a glammed-up version of the kid classic made with brown butter, whole as well as melted marshmallows and a sprinkle of sea salt.
Recipe
These soft peanut butter cookies are crispy on the edges with a soft center and a rich peanut butter flavor.
Recipe
These apple crumb bars with their oatmeal-pecan topping and tender spiced apple cake are so irresistible, we're proclaiming them to be better than pie.
Recipe
This pine nut brittle is made with sugar, butter, honey, and pine nuts or pinons. It's a candied holiday nosh that's so easy and irresistible, it topped our list of holiday noshes to make for gifts and to make disappear all on our own. And it takes just 30 minutes to make.
Recipe
This chocolate soufflé, made with eggs, sugar, chocolate, and orange-flavored liqueur, is light and airy and far easier than you may imagine. We show you exactly how to make it.
Recipe
These pumpkin swirl cheesecake bars combine the best of pumpkin pie and cheesecake in a convenient form of a bar that you can either snitch and run or sit and linger over at the table. You're welcome.
Recipe
This pumpkin bread, made with pumpkin purée and a warming blend of spices, tastes every bit as amazing as its inviting aroma would suggest.
Recipe
These chewy molasses cookies have pretty much everything going for them. Easy to make, slightly sweet, sorta chewy, and filled with a blend of traditional holiday spices. The hardest part is having the patience to let them cool.
Recipe
This spiced sweet potato bundt cake is laced with fragrant autumn spices and drizzled with a coffee and chocolate glaze. And since there's plenty of pureed sweet potato in there, we're going to go ahead and call it healthy.
Recipe
© 2020 Leite's Culinaria. All rights reserved. All materials used with permission.