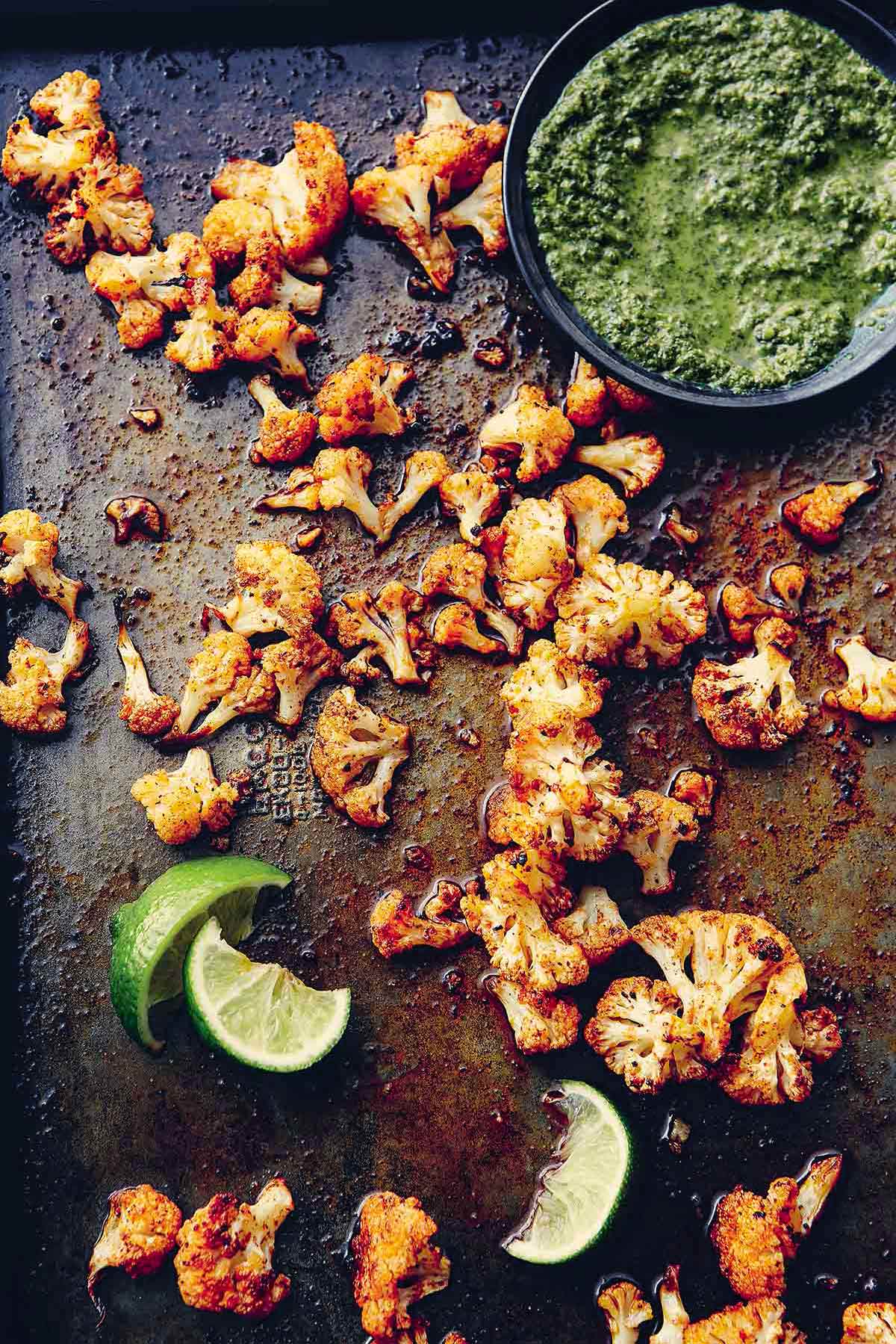 Roasted Cauliflower with Cilantro Sauce
This roasted cauliflower with cilantro sauce is a quick and easy side dish made with a whole cauliflower broken into florets and roasted in a chili powder and paprika spice blend until crispy at the edges and tender throughout.
Recipe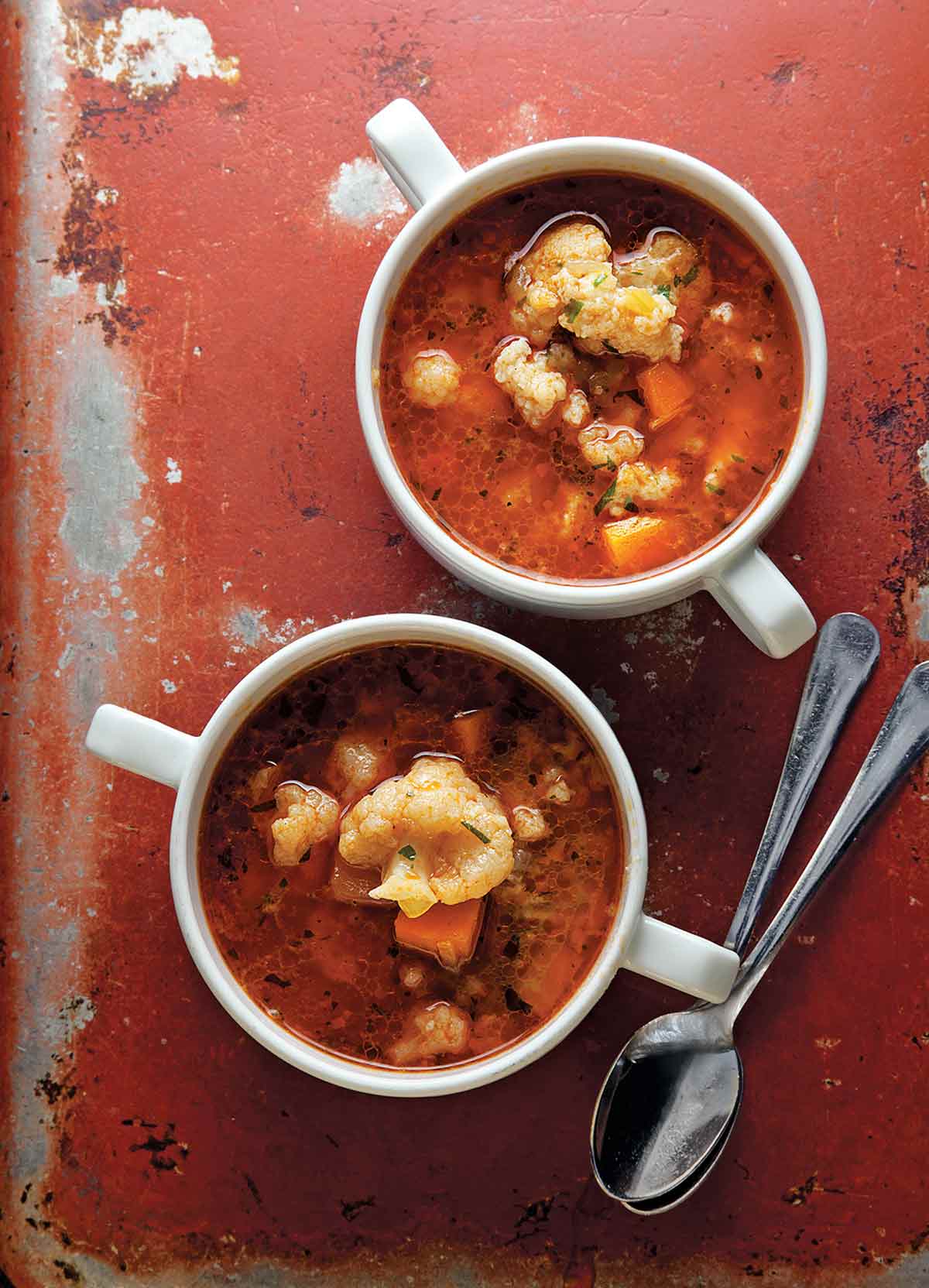 Hungarian Cauliflower Soup ~ Karfiolleves
Hungarian cauliflower soup with dumplings, also known as karfiolleves, is a quick, easy, frugal, pantry-friendly soup that's simple to make but complex in taste. It's made with lotsa spice and, quite frankly, is unlike any other soup you've experienced.
Recipe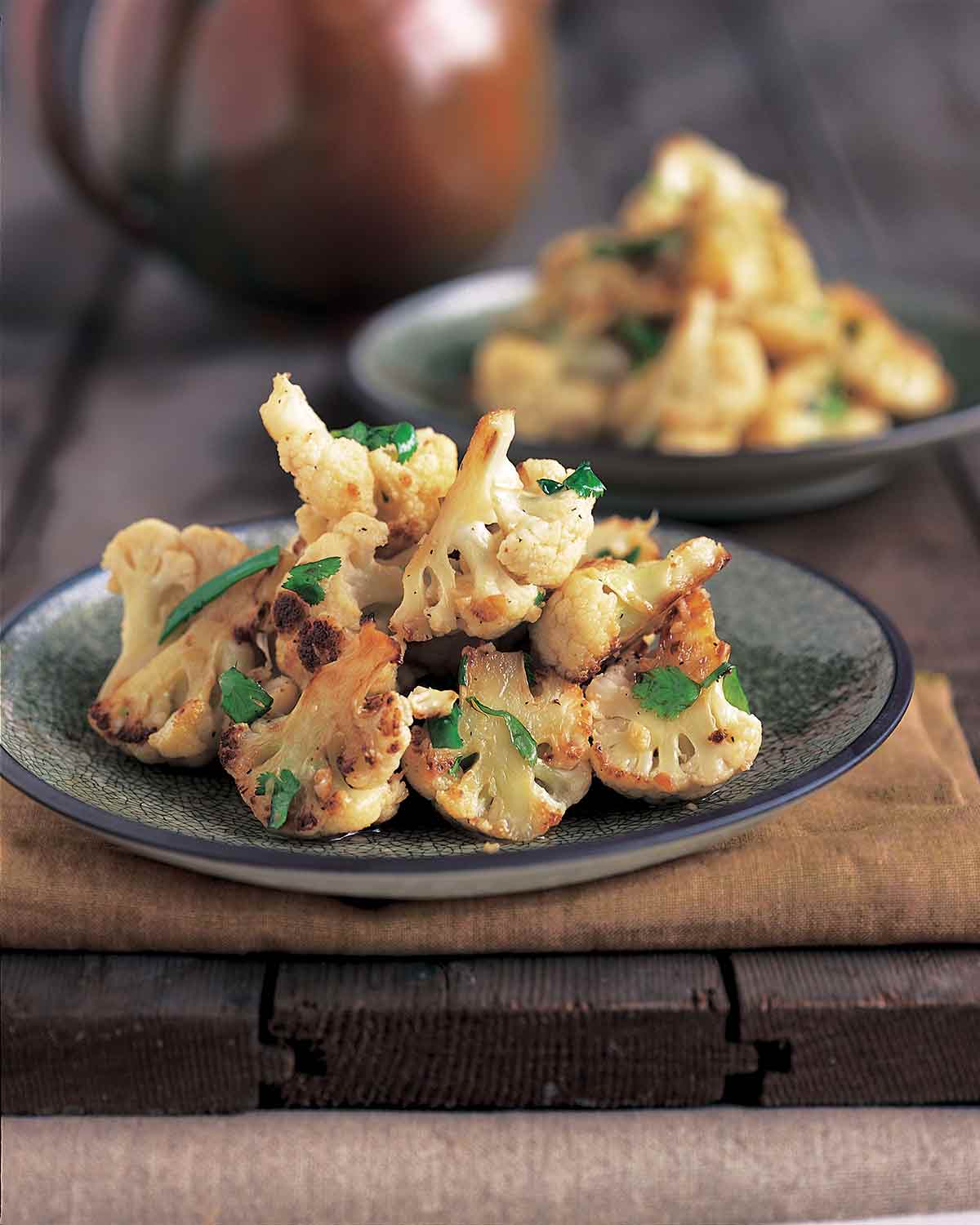 Stir-Fried Cauliflower | Bong Cai Xao
This stir-fried cauliflower, or bong cai xao, is proof that a handful of ingredients—cauliflower, fish sauce, pepper, garlic, and cilantro—and a few minutes of your time can make for a stellar side dish.
Recipe
Whole Roasted Cauliflower
This whole roasted cauliflower is an easy and impressive side dish that's drizzled with a tangy lemon, olive oil, caper, and parsley dressing.
Recipe
Steamed Cauliflower
This recipe explains how to make steamed cauliflower according to a simple technique that will have even veggie haters proclaiming it to be the best.
Recipe
Roasted Curried Cauliflower
This roasted curried cauliflower from chef Suzanne Goin is easy to make with cauliflower, onion, curry, and paprika. It's like having a restaurant-style side dish that's easy to make at home.
Recipe
Pan-Fried Fish with Cauliflower
This dish features cauliflower two ways: in a smooth, creamy mash and as an innovative "couscous" accented with preserved lemons, mint and pistachios.
Recipe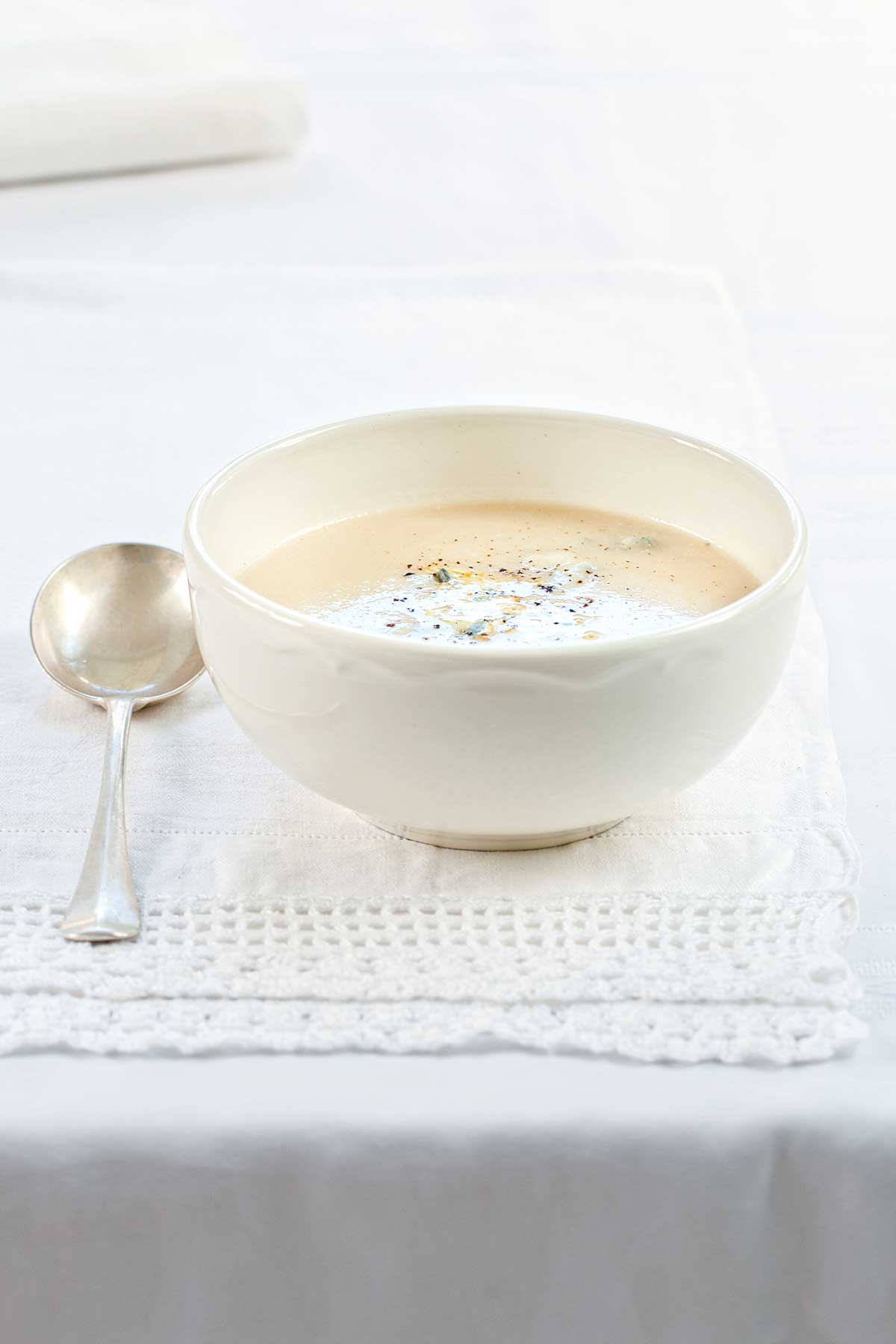 Cauliflower and Blue Cheese Soup
This elegant cauliflower soup is rich and cheesy, thanks to the addition of blue cheese.
Recipe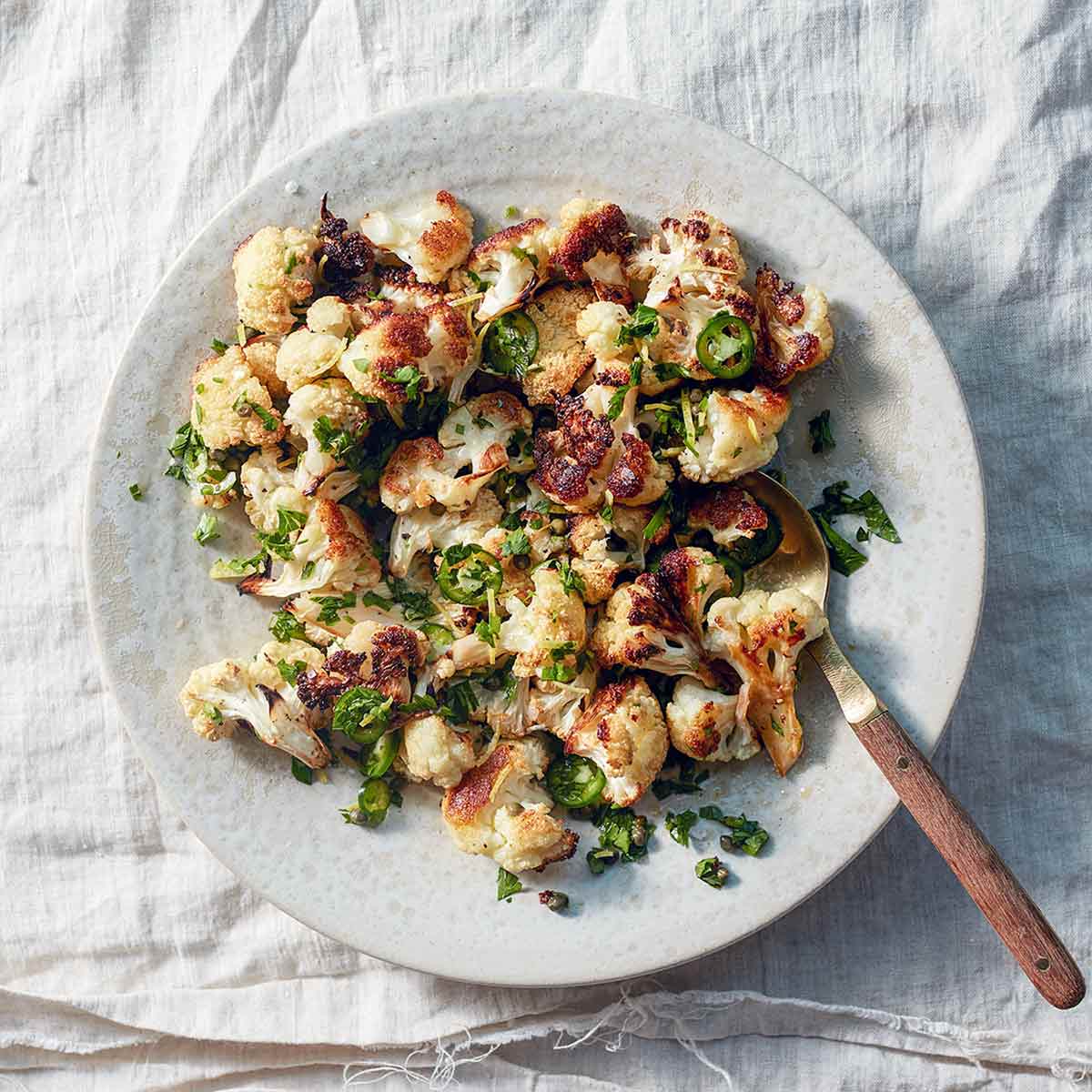 Roasted Cauliflower with Jalapeño and Capers
Roasted cauliflower has been the darling of the veggie world for a while. But this version goes beyond with jalapeno peppers, capers, lemon zest, and parsley. Think of it as roasted cauliflower 2.0.
Recipe