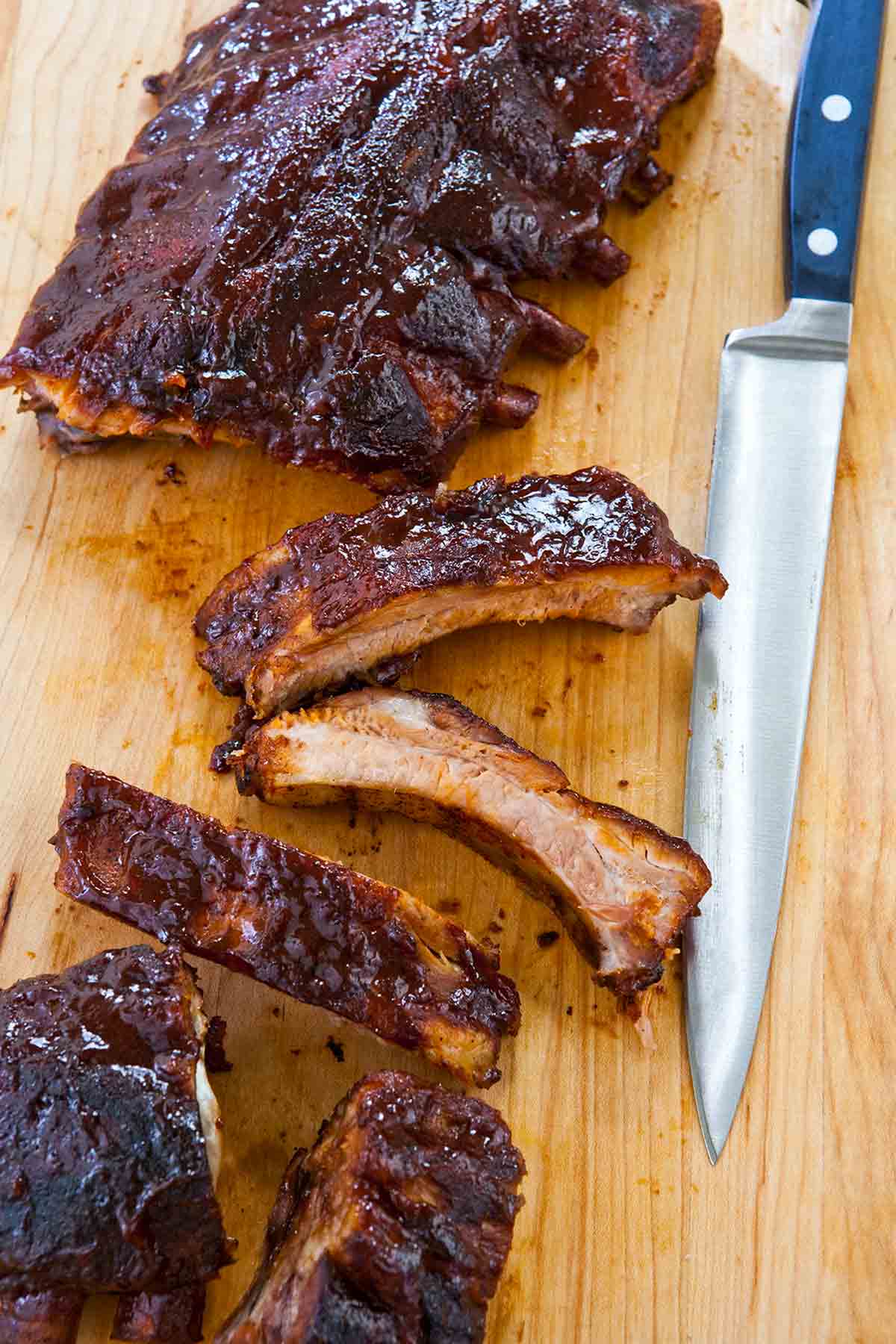 Slow Cooker Ribs
These slow cooker ribs will feed a crowd and leave your oven free with these lip-smacking beauties.
Recipe
BBQ Meatballs
These BBQ meatballs are tossed in the crockpot or oven (translation: no stovetop spattering to clean up) and slathered in a homemade molasses barbecue sauce. Here's how to make them.
Recipe
Shredded Beef Chili With Sweet Potatoes
This shredded beef chili with sweet potatoes, can be made in the oven or slow cooker. Loaded with tender braised beef, sweet potatoes, beans, peppers, and tomatoes, it's the answer to all your chili dreams.
Recipe
Slow Cooker French Dip
These tender slow cooker French dips are so simple to make that you'll be having them every week. Flank steak is so underrated but this recipe will show you just how incredible it is. And don't forget the pickled onions!
Recipe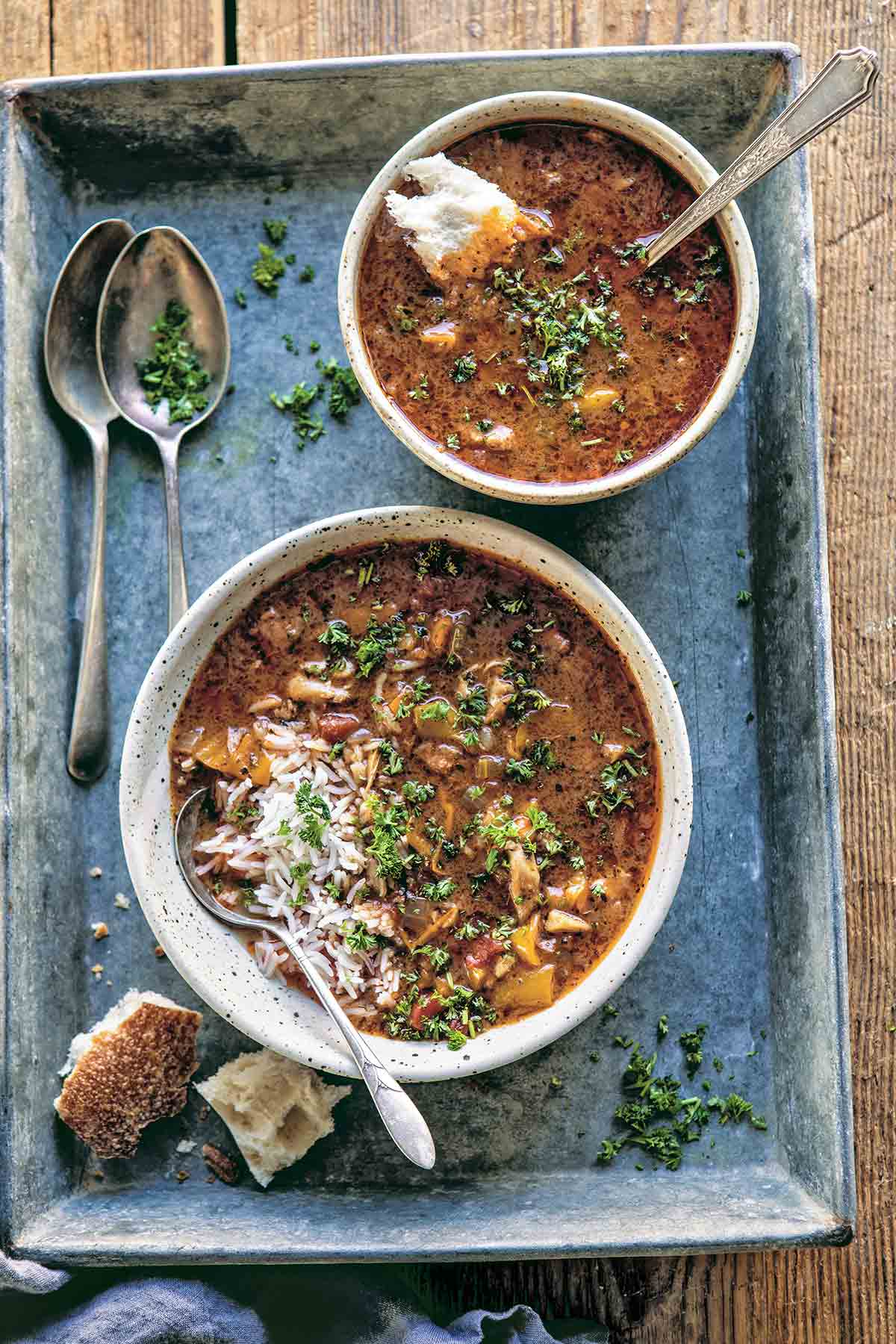 Creole Chicken Gumbo
This Instant Pot chicken gumbo is a comforting one-pot meal made with chicken thighs, andouille sausage, peppers, tomatoes, and a truly Creole blend of spices. It can also be made in the slow cooker.
Recipe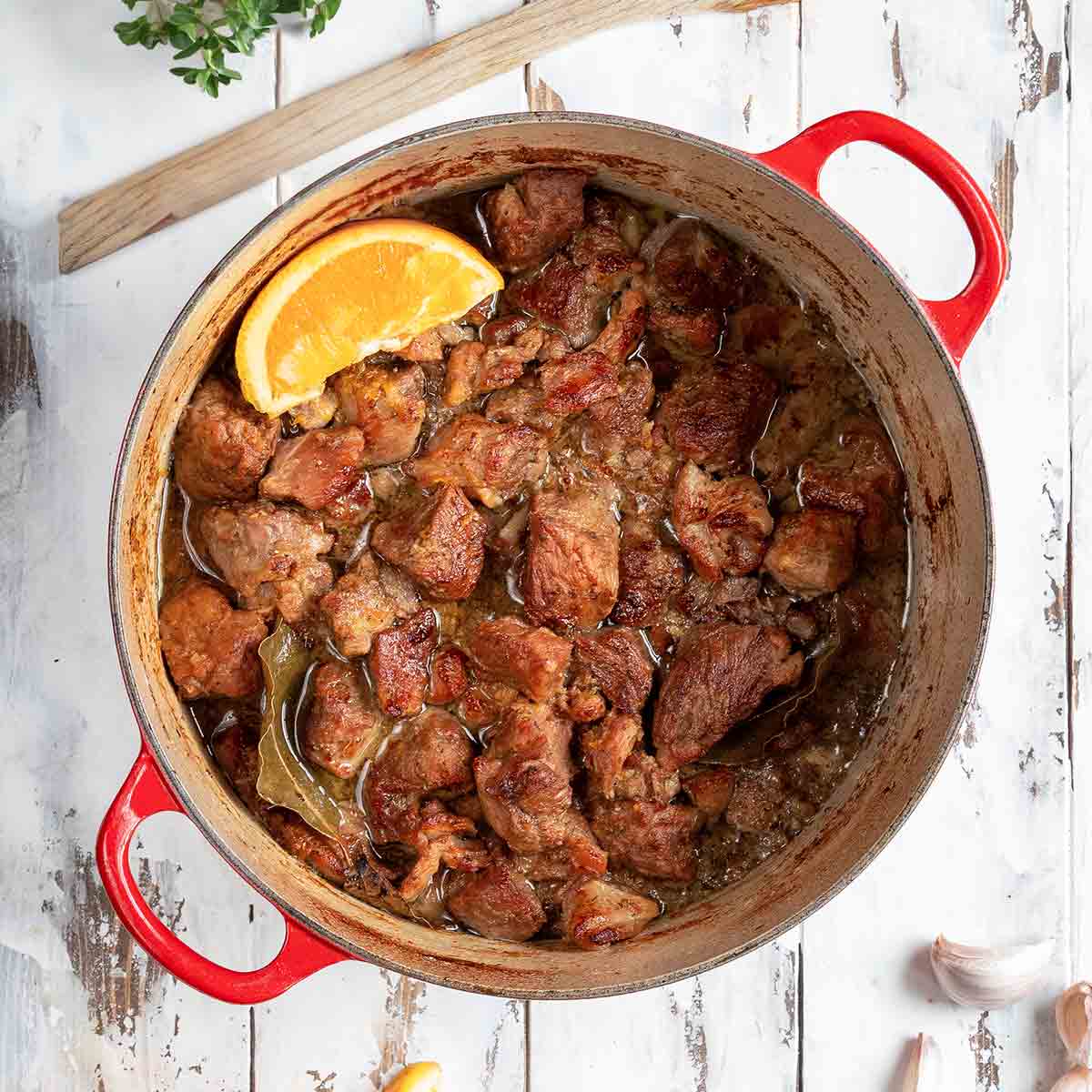 Carnitas ~ Mexican Braised Pork
This old-school carnitas–pork shoulder simmered with onion, garlic, bay leaf, and orange until falling-apart tender and crispy–is excellent in burritos, tacos, or on its own. And it can be made in an Instant Pot or slow cooker.
Recipe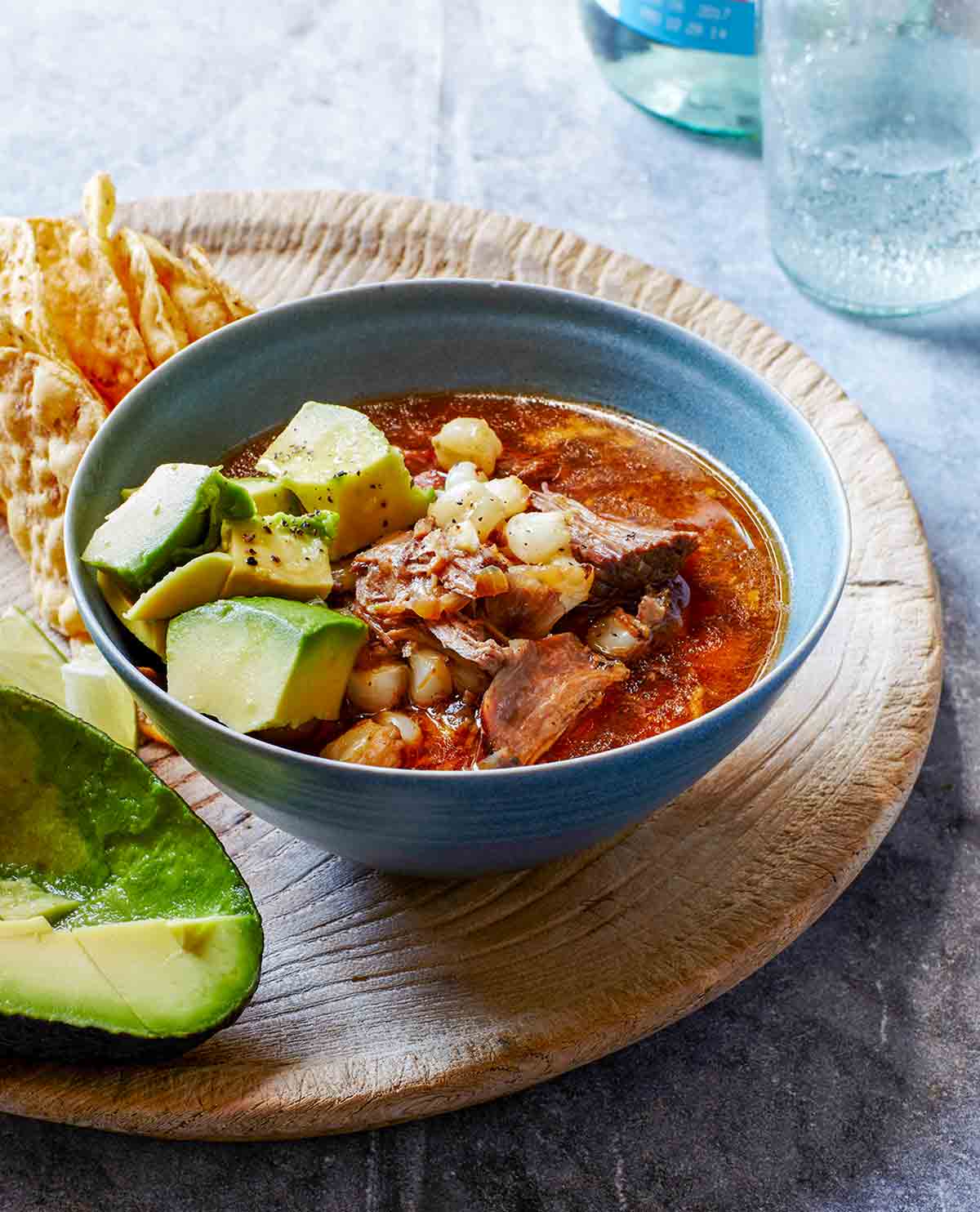 Slow Cooker Pork Posole
Slow cooker pork posole is sorta a cheater's version of authentic Mexican posole, a stew of sorts made with pork, hominy, onions, garlic, and all the traditional toppings. About the only thing missing is the constant need to tend it on the stovetop.
Recipe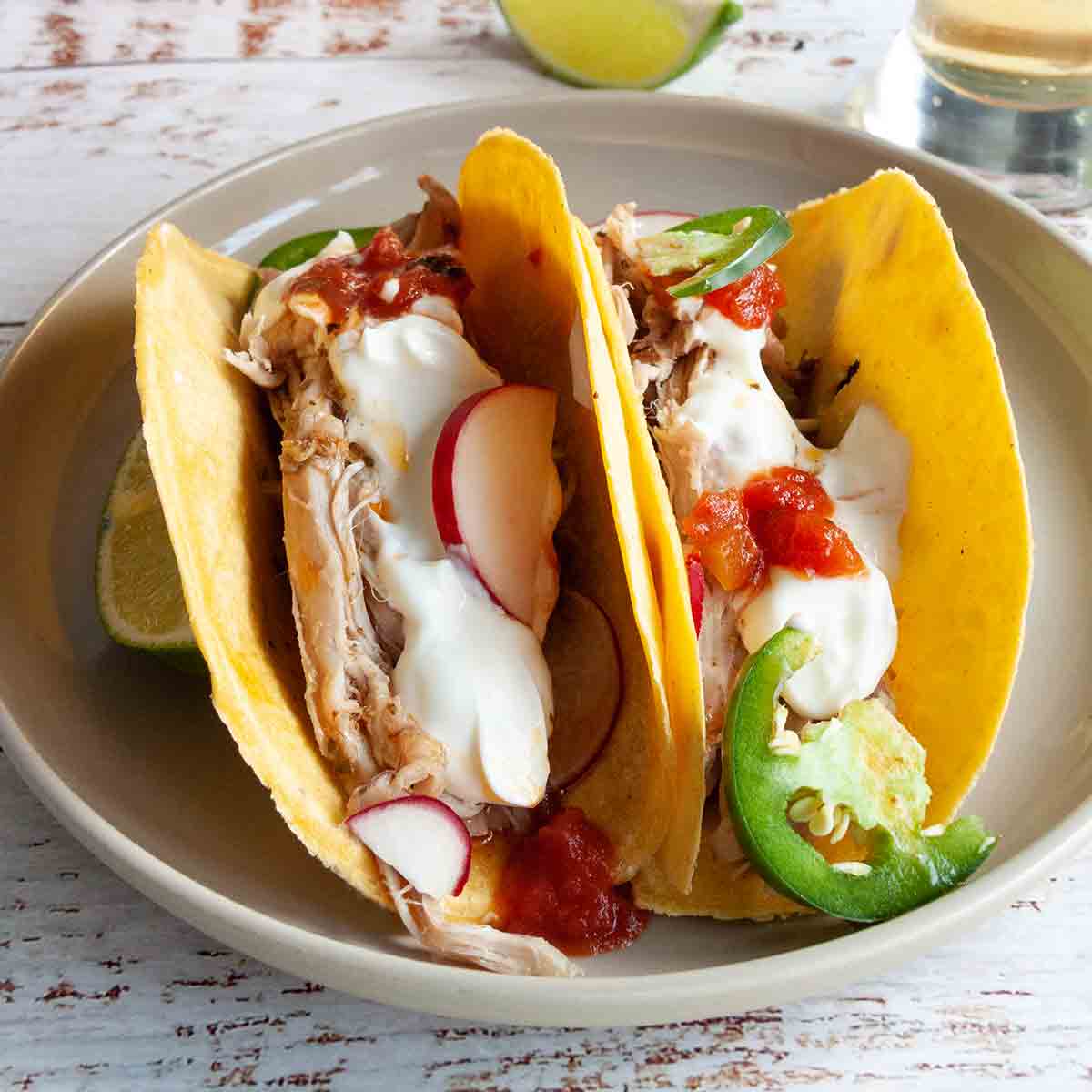 Pork Tacos
These pork tacos, made with pork, beer, spices, and soft tortillas, are wicked tender and almost like tacos al pastor. Slather, bite, repeat.
Recipe
Short Rib Chili
This short rib chili recipe is made with luxuriously rich braised beef and is easy to make on the stovetop or in the slow cooker. It's the best.
Recipe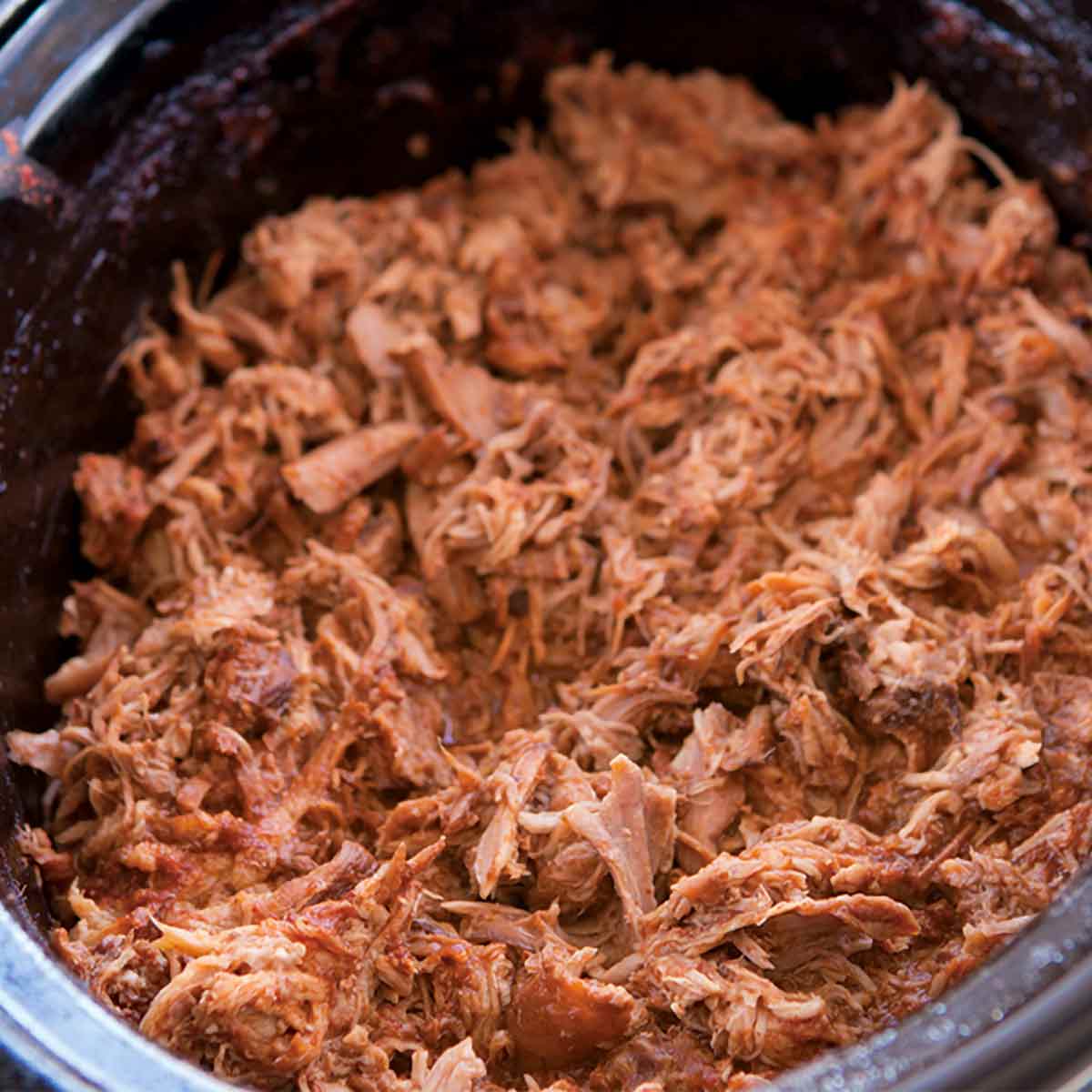 Slow Cooker Pulled Pork
This slow cooker pulled pork is easy to make with pork shoulder, aka pork butt, onion, beer, sugar, and spices, and it capably feeds a crowd. (Just be certain to stash some in the back of the fridge so you have leftovers.)
Recipe
Barbacoa Tacos
These slow-cooker barbacoa tacos, filled with tender shredded meat, onions, salsa, limes, hot sauce, and cilantro is perfect comfort food any time of the day.
Recipe
Skinnytaste's Slow Cooker Beef Chili
This slow cooker beef chili, from Skinnytaste, is easy as can be to make, satisfying beyond words to taste. All you do is dump the familiar chili ingredients in a crockpot. And just like that, dinner is done.
Recipe