Let's face it. Super Bowl is essentially an excuse to indulge in an array of the most spectacularly indulgent foods imaginable while coming up with pithy things to utter during the halftime entertainment if only for your own amusement. (Do you even know who's playing in the 2021 Super Bowl?! That's what we thought. It's the Kansas City Chiefs and the Tampa Bay Buccaneers.) So without much more fanfare, behold, the things we suspect you may come to expect on this holiest of holy football game days, whether easy appetizers or full-blown, knock-yourself-out, all-day affairs. And may you not forget to watch the game. Choose from 242 options. Here's hoping you're not the indecisive type.
: Lisa Fain
Maybe you're the sort of person who likes to dip tortilla chips into a skillet of sausage-gilded cheesiness and repeat until you can't move. Or perhaps you're the sort who dainly nibbles a celery stick that you barely swiped through a healthy concoction. Doesn't matter. There's a dip that you'll love in this list. Guaranteed. (With an emphasis on the ooey gooey, best-not-to-count-calories sort of dips. C'mon. It's just one day.)
: Ryland Peters & Small
Fried. Roasted. Grilled. Broiled. Incendiary. Buffalo-style. Mild enough to be kid-friendly. Even slightly healthy. We've got wings of all sorts to satiate your any chicken wing need.
: Helen Dujardin
Let us remind you, chili is not one of those fussy gotta-serve-it-the-moment-it's-ready sorta things. It's eminently forgiving, unlike the crowds responding to an official they loathe. And so you can make it ahead of time and be assured that it will remain just as temping on the third bowlful as it is the first—without you having to miss any of the game. Or the commercials.
: Ed Anderson
Because we trust that you're adept enough to juggle tacos and a beer and keep your eyes on the game without letting any of the fixings spill out. Set out fixings galore and call it a Super Bowl Taco Night by letting everyone assemble their own tacos de resistance.
: Ilona Oppenheim
You won't go back to plain old store-bought chips after these. Nor do you have to haul out the deep-fryer if you don't want. Simply rip open a bag of plain chips and glam them up a little (spoiler alert: we tell you how to make the absolute best barbecue potato chips you've ever experienced) or, if that's not your speed, slice and bake or fry to your heart's content. Don't forget the dip.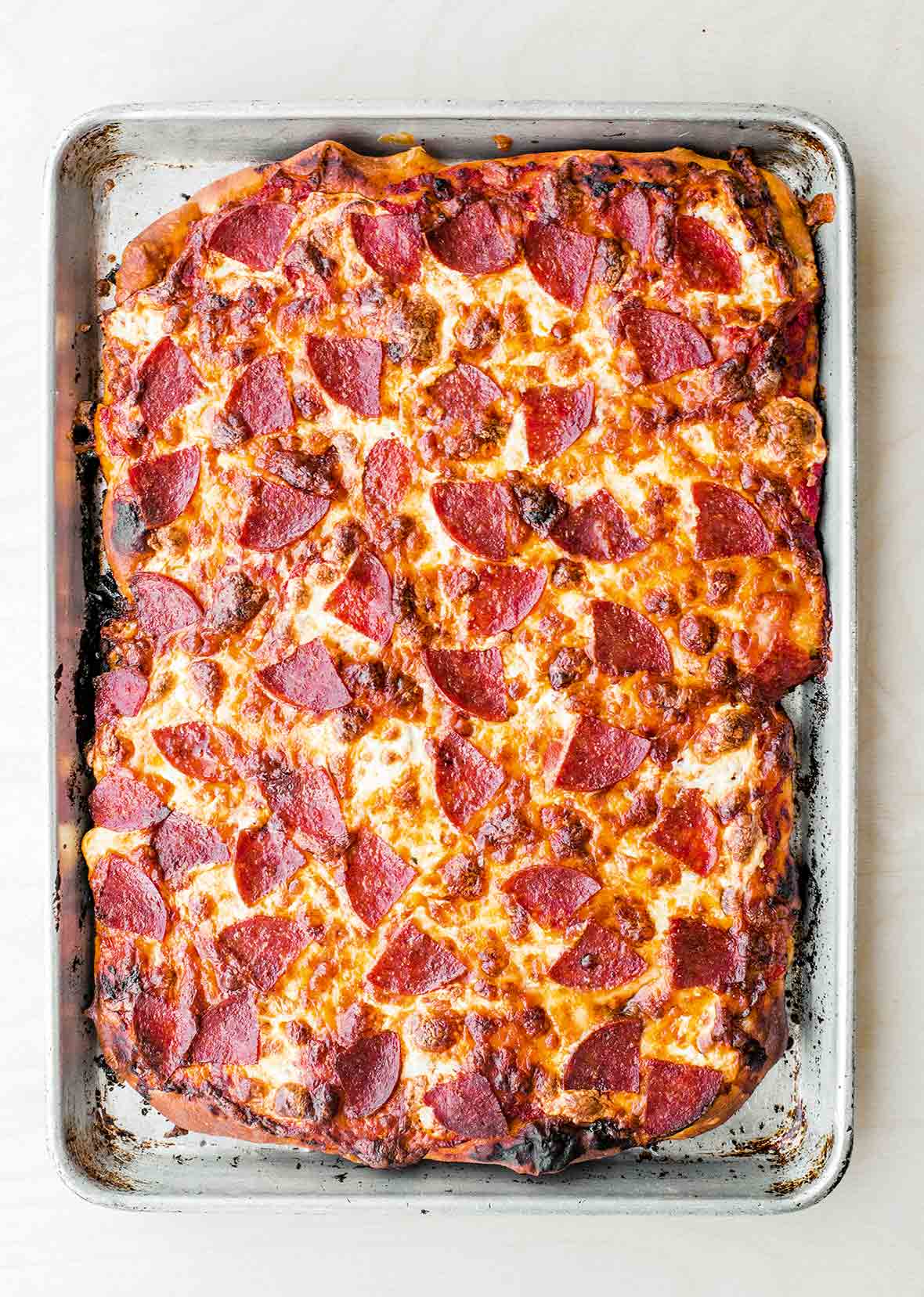 : Randy Harris
Where's the satisfaction in complaining about the driver being late or griping about there not being enough toppings on your takeout pizza? Please. It's so easy to make your own. Not to mention gratifying. And it's something the entire family can do together (cue Lifetime afternoon-special music).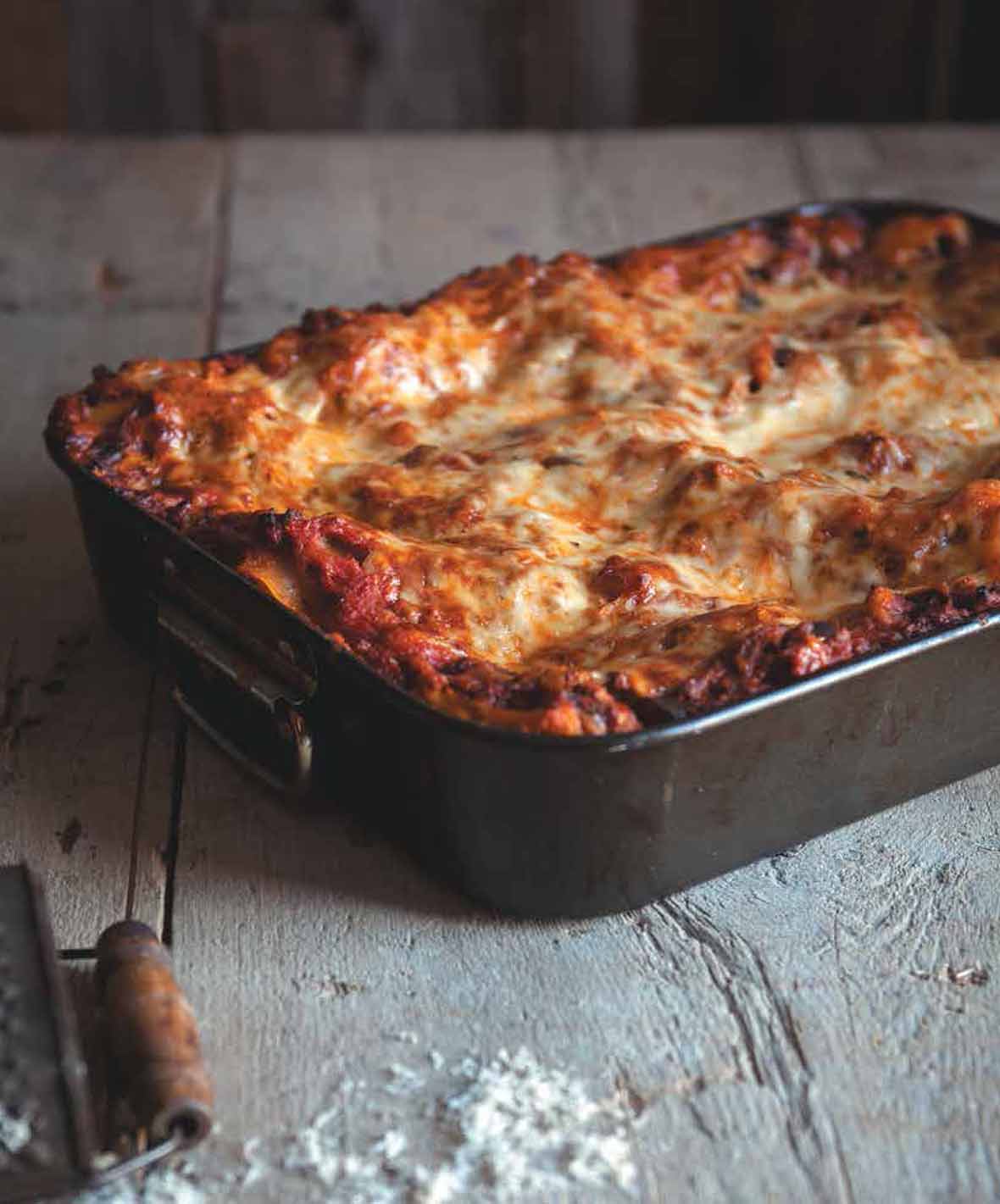 : Alexandre Champagne
Layers of supple pasta. Molten cheese. Tangy tomato sauce. We honestly can't see what could go wrong here when needing to feed hearty Super Bowl appetites. Unless, of course, you don't have the right recipe. We took care of that potential problem for you.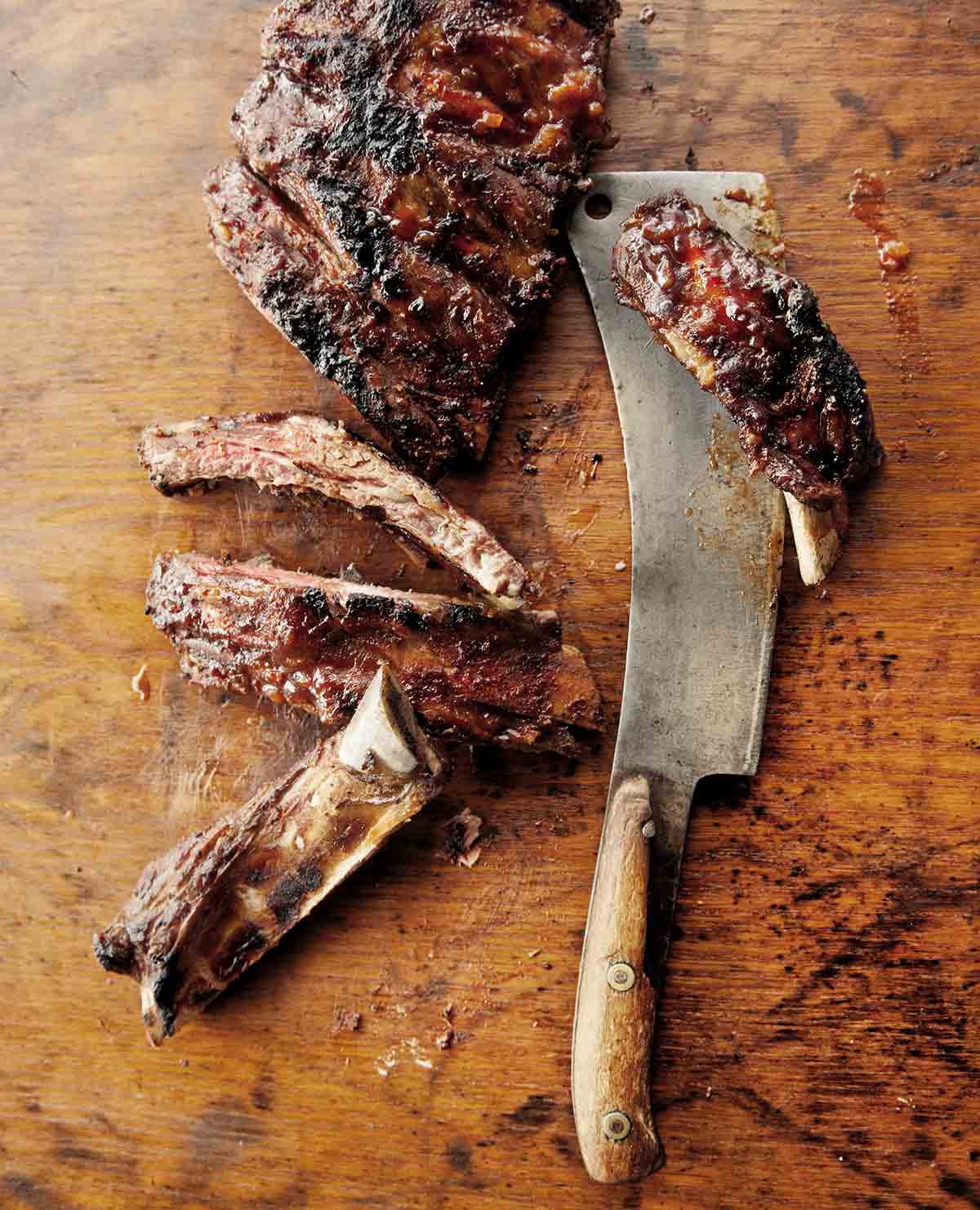 : Geno Loro
Nothing complements the rather testosterone-driven sport of football like the primal instinct to gnaw meat off the bone. Whether you care for your ribs to be smoked or roasted, sauced or dry, the one commonality among these ribs is their ability to distract you from what you're doing long enough to make you appreciate each darn bite. Then you can get back to watching the game.
: Eva Kolenko
Fix it and forget it. That's what you need when you've got other things vying for your attention. And that's exactly what you can do with these hearty recipes that let you get the priority—food, natch—done early in the day on Super Bowl Sunday. More time to relax—if you can call it that—in front of the flat screen.
: Dylan James Ho & Jeni Afuso
When you're too busy—or lazy—for lasagna, these cheats let you have all the same indulgence yet without the effort or expense.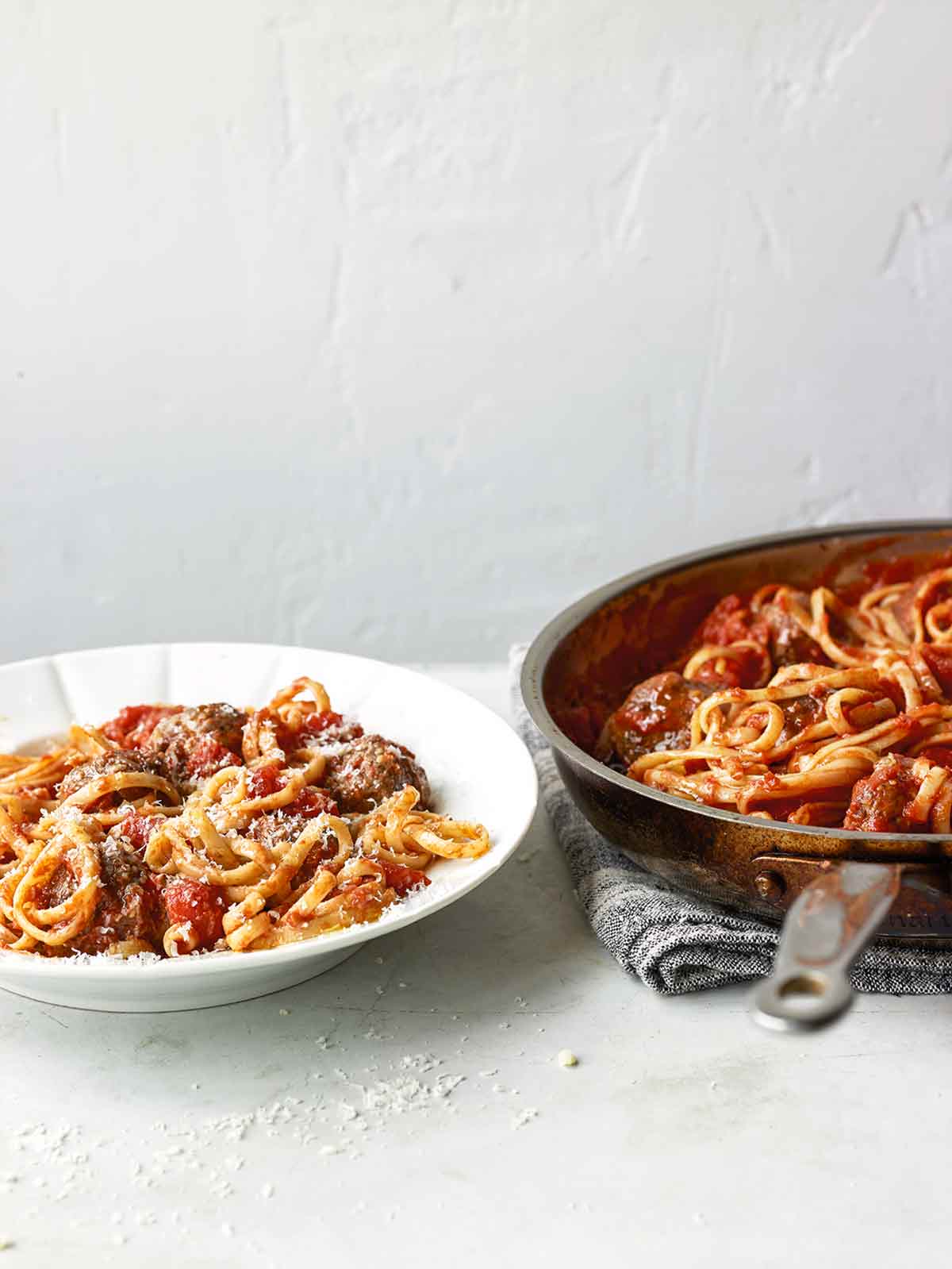 : Ellen Silverman
Shape the meatballs early in the day. Get your sauce simmering before the first quarter. And then all that's left to do during a timeout is turn the pasta on and ease on into the dinner end zone.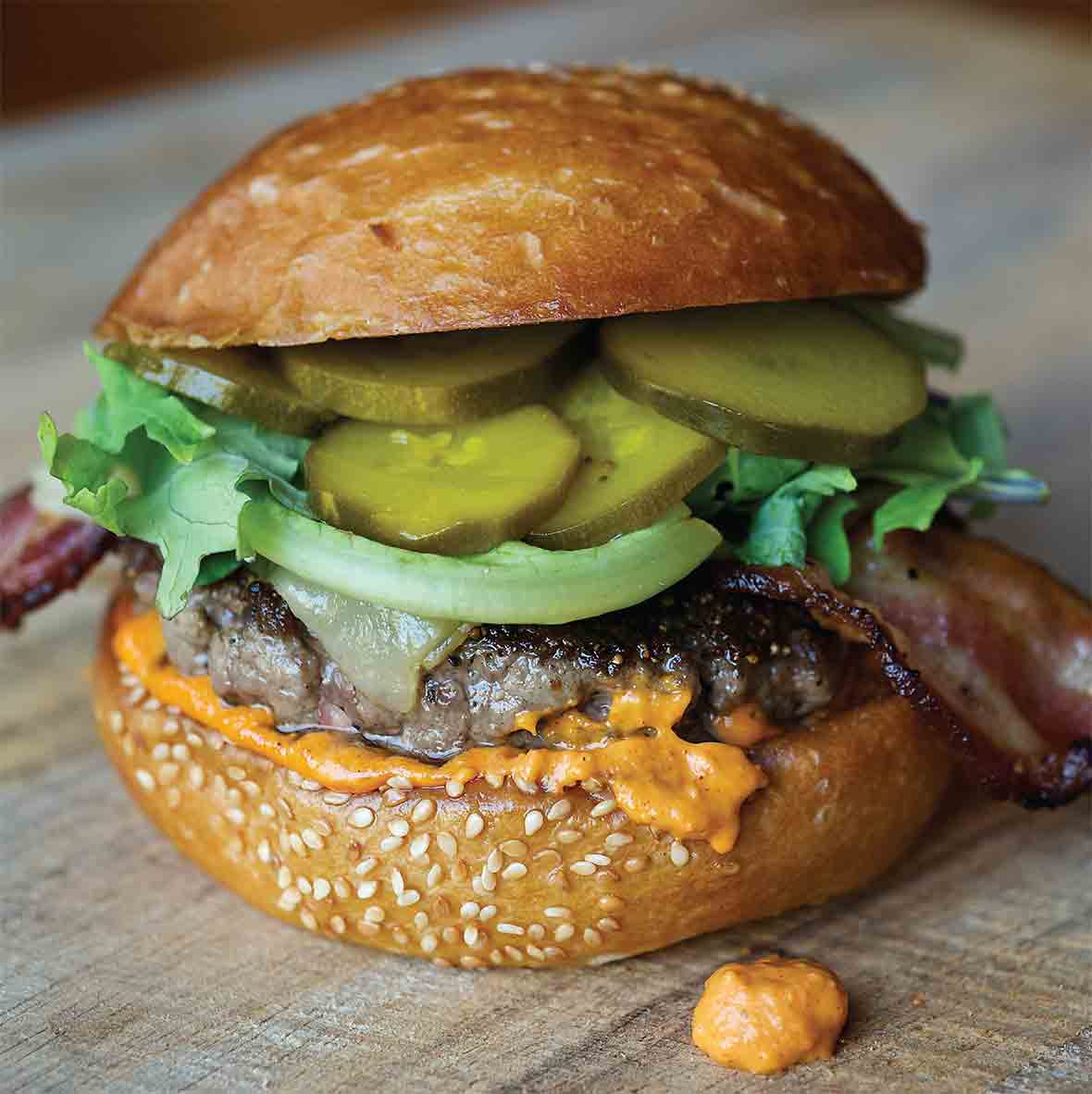 : David Reamer
Cheeseburgers. Plain burgers. Pork burgers. Turkey burgers. We defy you to feel bereft of burger inspiration after checking out our fave meat-meets-bun combos. Perfect for eating with two hands while staring at the screen.
: Erin Scott
Nothing like something you can grab by the fistful and knock back without thinking twice…except perhaps to admire the attention-grabbing salty-sweet taste or how exquisitely spiced the unexpected heat. Whether you're a fan a little caramel to help your whole grains go down a little more easily or you prefer wasabi, you're welcome.
: Stacey
No Super Bowl is complete without something a little sweet. And chocolatey. And gooey. You may want to consider baking a second batch right away just in case of overtime.
: Alpha Smoot
Spiffy or simple, these chocolate chip cookies appeal to all sorts of football fans, from those who loathe nuts to those who wouldn't mind some crushed chicharrones (that's pork rinds) cozying up next to their chocolate chips.
© 2021 LC Editors. All rights reserved. All materials used with permission.