Some folks may say that crepes are just fancy-sounding pancakes. But these delicate, airy cakes are equally welcome at breakfast, brunch, or dessert, which makes us think they deserve a different distinction…as well as their fancy French name.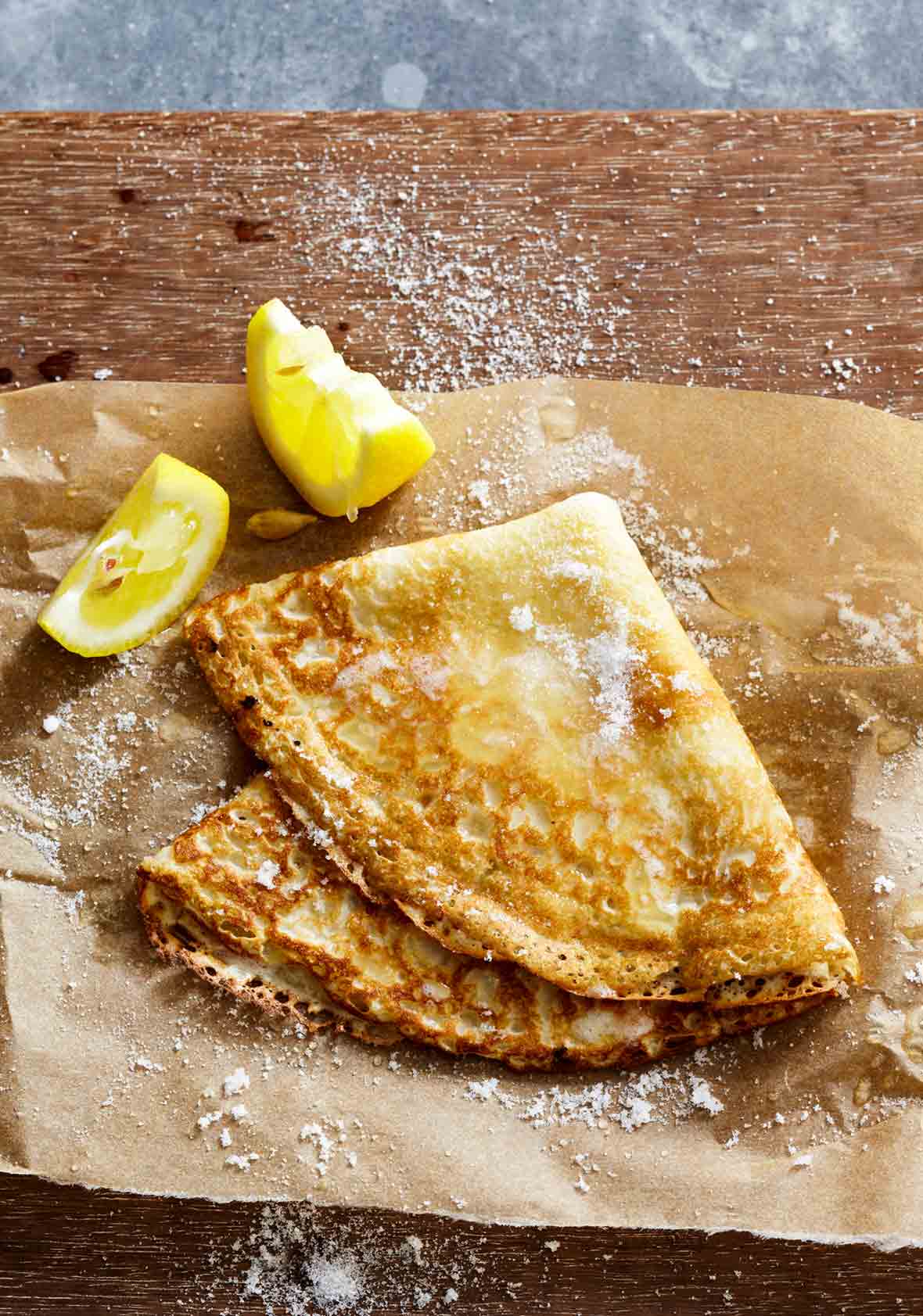 These buttery basic crepes are easy to make with just milk, eggs, flour, salt, and butter, and can be served sweet or savory. And with this recipe, you can forget what you've heard about crêpes being difficult or tricky.
Recipe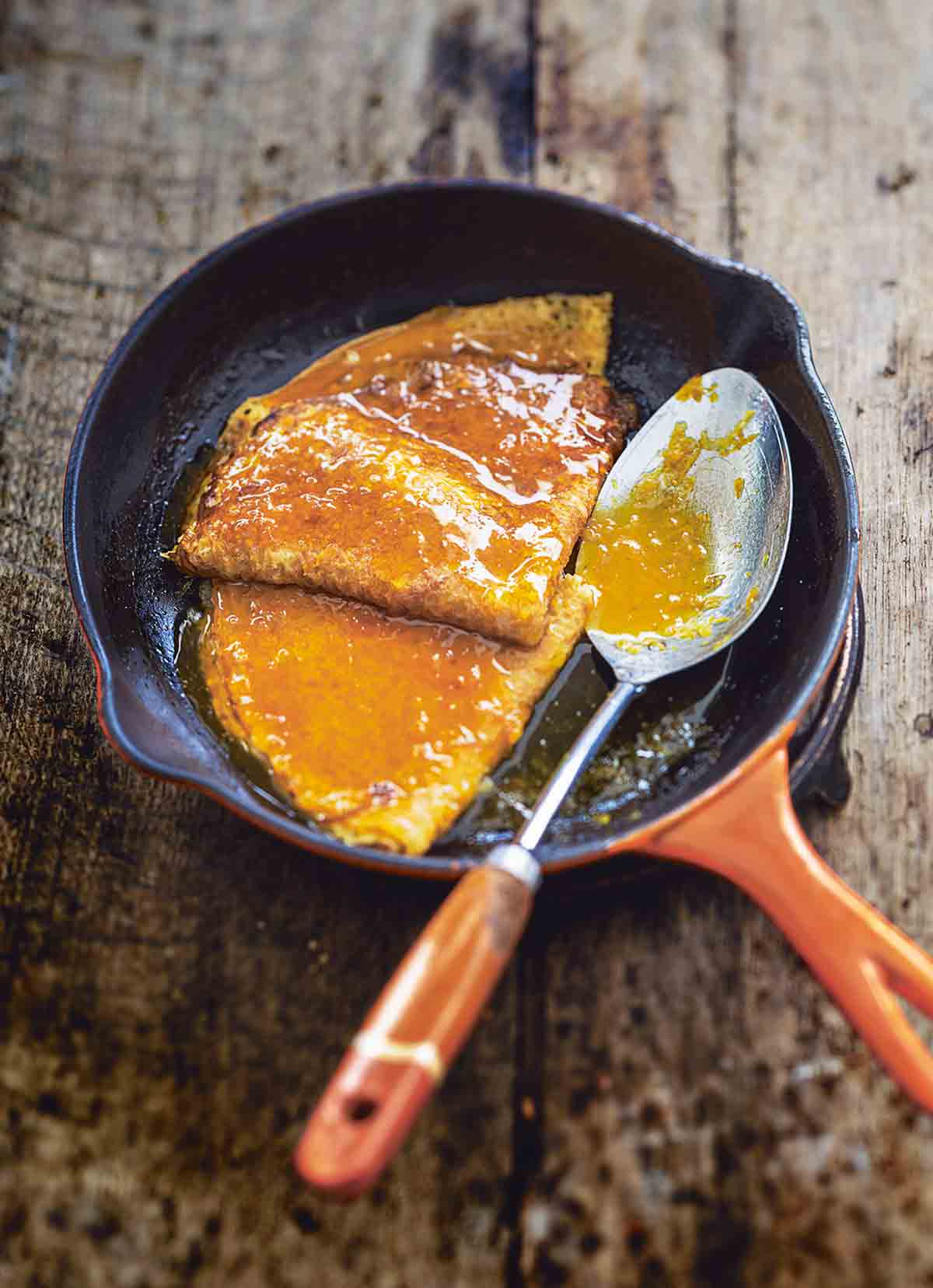 Crêpes Suzette, a classic French dessert, is made with basic crêpes that are doused in a butter, citrus, and liqueur sauce. And so much easier than you'd ever imagined to make at home.
Recipe
These crêpes dentelles with sautéed apples and caramel sauce are an elegant and enticing combination of sweet crêpes topped with apples cooked in butter and sugar and drizzled with creamy caramel.
Recipe
Burmese Crepes ~ Ah-Boh
A cast-iron skillet gives just the right texture to these crepes. Whether you serve these with the coconut milk filling described in the recipe or plain with a scoop of sorbet on the side, they are sure to become a favorite.
These chocolate-coconut crepes are lacy crepes that are filled with bittersweet chocolate sauce and topped with toasted coconut and caramel.
Recipe
These dulce de leche Crêpes, or crepas salguero, are made with homemade dulce de leche made from sweetened condensed milk, classic crepes, chocolate sauce, and ice cream. Indulgence defined.
Recipe
These chocolate crêpes from Tom Aikens, made with butter, sugar, flour, dark chocolate, cocoa powder, eggs, and milk, are a simple and spectacular chocolate-lover's dessert (though we may have been caught indulging in them at breakfast, too).
Recipe
© 2021 Leite's Culinaria. All rights reserved. All materials used with permission.