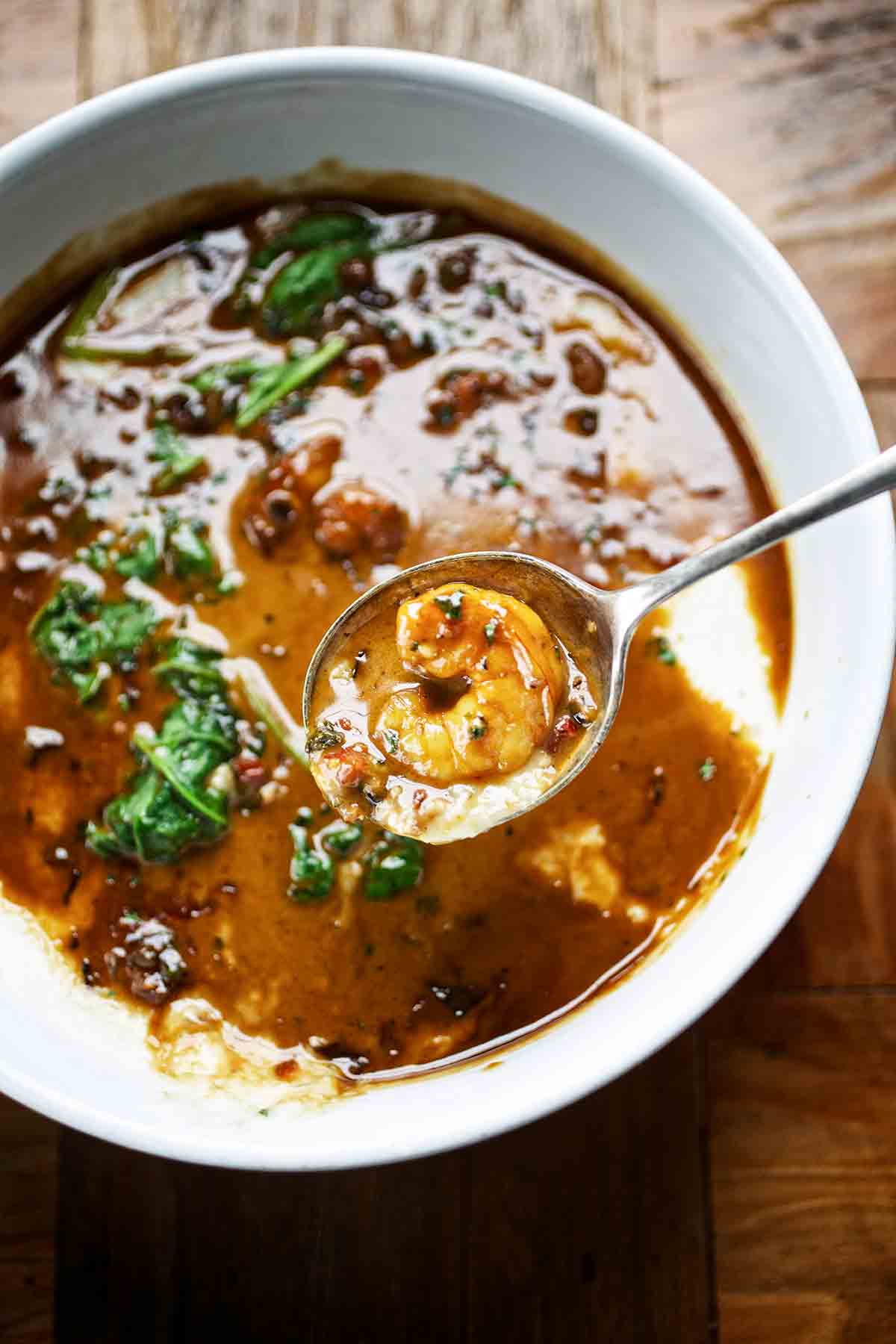 Creole Shrimp and Grits
This Creole shrimp and grits combines perfectly spiced shrimp, a spicy (but not too spicy) Creole sauce, and creamy white Cheddar grits. It's Southern comfort food with Big Easy flair.
Recipe
☞ WANT TO SEE MORE MARDI GRAS RECIPES?
Of course you do! Everyone loves Mardi Gras, even if they've never celebrated in New Orleans. We've got you covered with these 40 tantalizing Mardi Gras recipes.
Cajun Chicken and Sausage Gumbo
This Cajun chicken and sausage gumbo is easy and authentic as can be and not nearly as complicated as you may think to make at home. Only slightly spicy and even a little healthy. Laissez les bons temps rouler!
Recipe
We love this Cajun chicken and sausage gumbo so much we made it twice in ten days. After dinner, you will go to bed dreaming about it and wake up in the morning wondering how to justify it for breakfast. It warms the heart, the soul, and the belly. Thank you for sharing this, you've given us a new winter dish to look forward to making!

kate
Sweet Tea Cocktail
In the South, you can't have a garden party—or any summer get-together, for that matter—without sweet tea. This is a sweet-tea-based cocktail with a kick of white whiskey.
Recipe
Duck Jambalaya
Jambalaya gets a new look with this recipe. Duck breasts are grilled then added to the pot along with rice, ham, onions, and bell peppers. Hot and spicy.
Recipe
Baked Shrimp with Creole Sauce
Baked shrimp can be prepared with the shell off, but I prefer to leave both the head and shell on to seal in the shrimp's delicate flavor. It's messy, yes, but worth it! I serve these shrimp with crusty bread or biscuits so I can sop up every drop of the sauce.
Recipe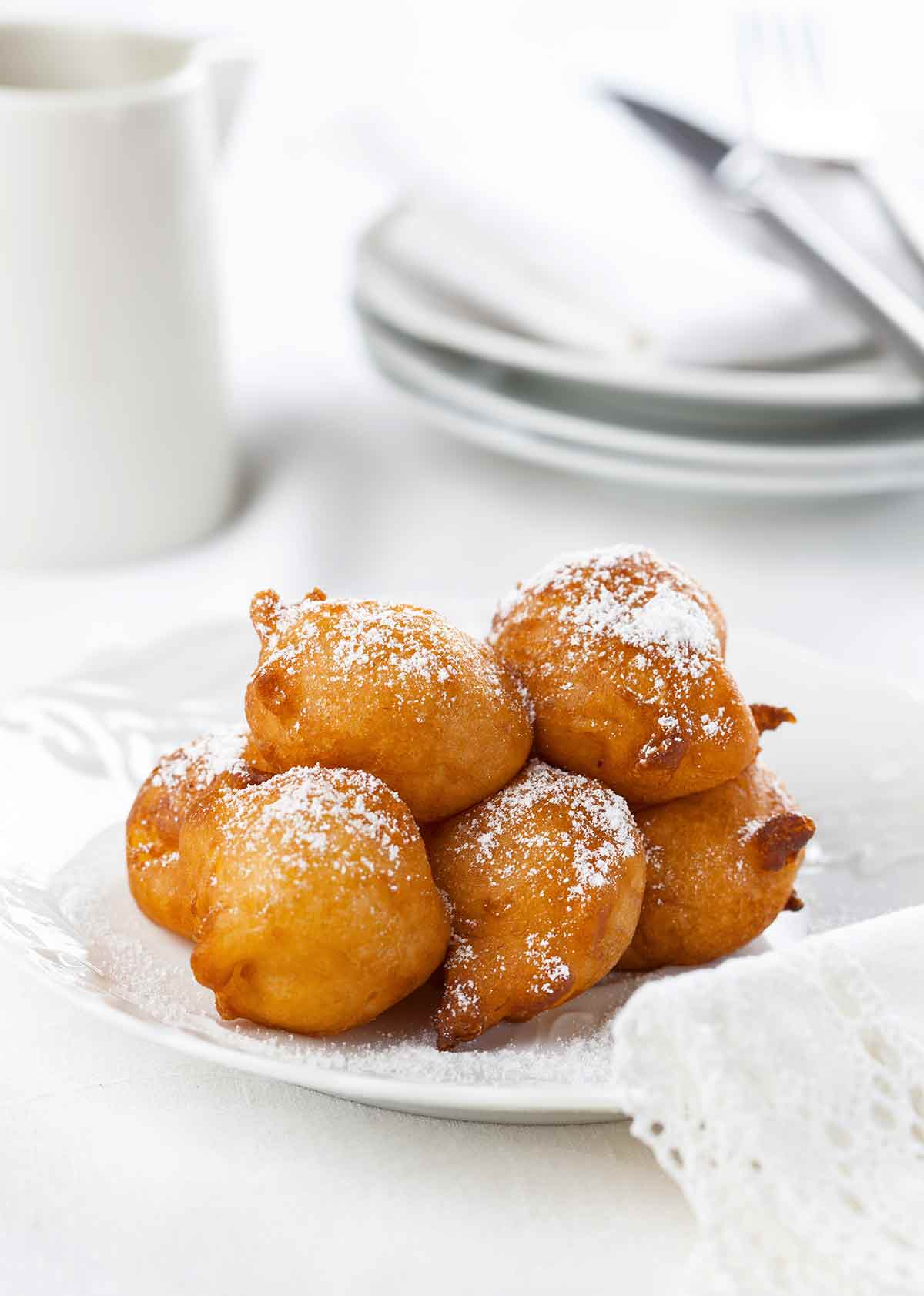 Ricotta-Sweet Potato Beignets
These ricotta-sweet potato beignets have a wonderful crisp gold-brown crust and tender insides, like a dessert version of hush puppies.
Recipe
I made these Mardi Gras beignets the other night and shared them with my husband, my daughter, and my neighbor across the street. You couldn't hear anything but the ooooh's and ahhhhh's of everyone's tastebuds enjoying this sweet fritter. It was really easy and oh so heavenly.

delia
Crawfish Boil
While it's typical to measure five pounds of crawfish per guest, it's also easy to assume that, with so many other ingredients, this recipe will easily satisfy eight people.
Recipe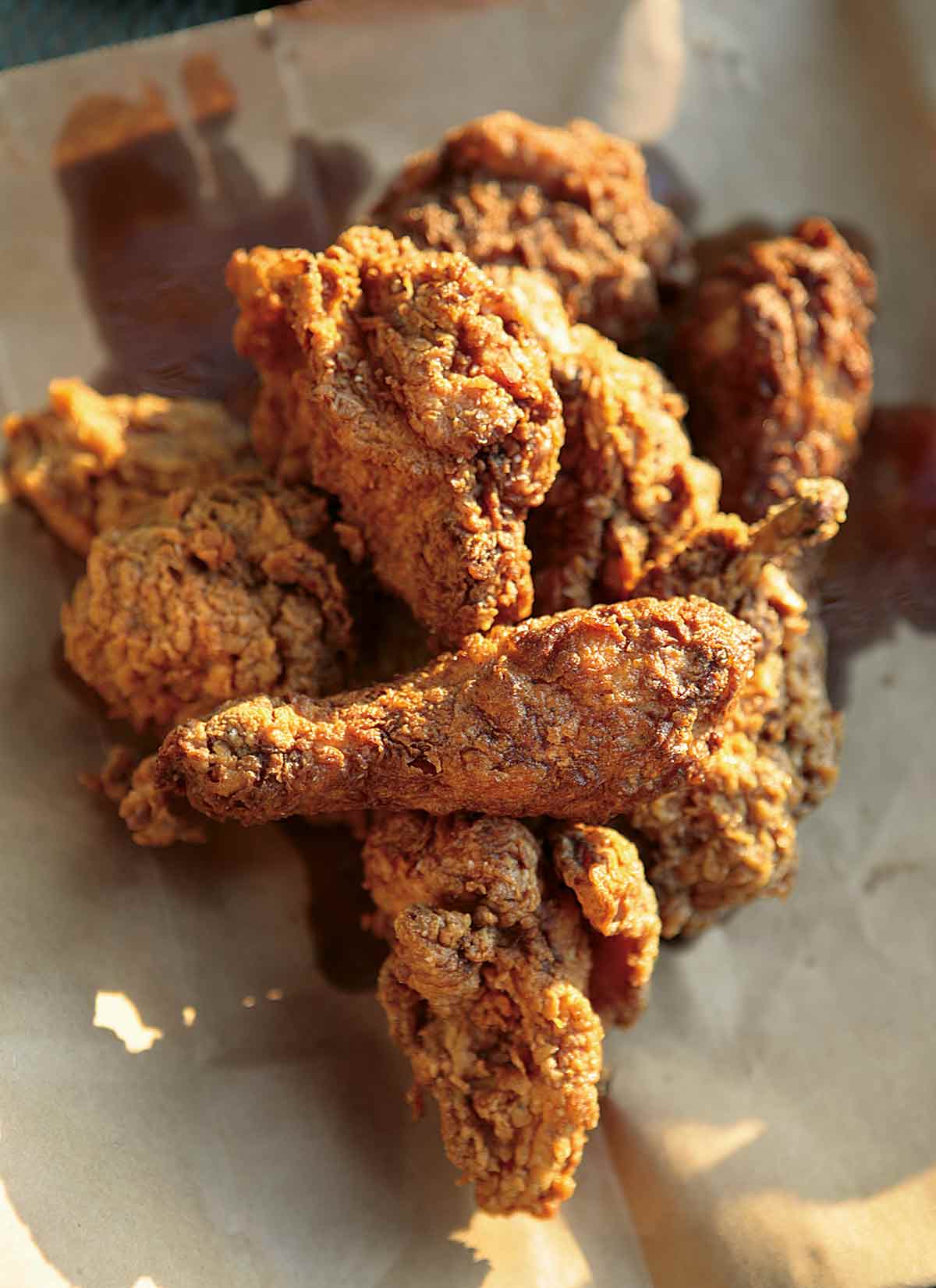 Cajun Fried Chicken
This Cajun fried chicken recipe is bathed in buttermilk and turns out crisp, slightly spicy, perfectly deep-fried loveliness thanks to its Southern charm and Louisiana personality. Quite literally the best we've had.
Recipe
I made [this Cajun fried chicken], and all I can say is that this was probably the juiciest chicken I've ever made!

JUDY B.
Seafood Gumbo
This seafood gumbo, a Cajun specialty, is loaded with shrimp, crab, oysters, and plenty of spice.
Recipe
Made this seafood gumbo tonight and it came out great.

FULA
Bananas Foster
Bananas sautéed in butter, then flamed with rum? What could possibly go wrong? Serve these with vanilla ice cream.
Recipe