This vegan mayo makes use of aquafaba, a fancy name for the liquid in a can of chickpeas, to whip up a dreamy, creamy, egg-free mayonnaise look-alike in just 15 minutes.
What is aquafaba?
Aquafaba is the term for the liquid in a can of chickpeas, or, as one of our recipe testers explains, "the magic that is aquafaba, an ingredient most of us were discarding a few years ago, and now find indispensable." Surprisingly, this starchy liquid can be harnessed to create a vegan mayo, meringue, brownies, and more that are almost indistinguishable from the classic versions. You may have more aquafaba than you need from your can of beans, and another of our testers, Lisa Shepherd, shared her advice with us on how to salvage it and prevent food waste.
As she reminds us, aquafaba can be refrigerated up to 4 days and frozen up to 3 to 4 months. Just defrost naturally on the countertop in a bowl. You may want to freeze it in ice cube trays in premeasured amounts for ease of later use.
2 tablespoons of aquafaba = 1 egg white
3 tablespoons of aquafaba = 1 whole egg
Vegan Mayo with Aquafaba
Quick Glance
Quick Glance
15 M
15 M
Makes

16

tablespoons (1 cup)
Print Recipe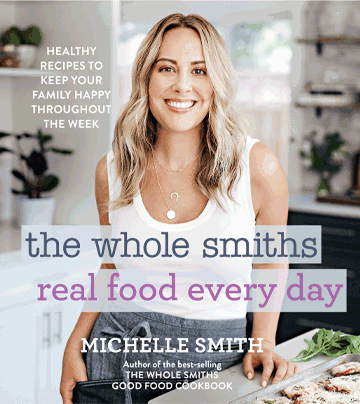 Special Equipment: Immersion blender
Ingredients
Directions
In a tall, wide-mouthed pint-size Mason jar or similar container, combine the aquafaba, vinegar, mustard, lemon juice, salt, and sugar, if using.
☞

Tester tip:
Whether you use salt or not depends not just on personal preference but whether you're using salted or unsalted aquafaba. Start by using less rather than more salt as you can always add a pinch more but can't take it out once added.
Place an immersion blender in the liquid in the jar and blend until the liquid is combined and frothy, 1 to 2 minutes. You want the immersion blender to be at the bottom of your jar when you start. This is very important.
With the blender running, very, very slowly drizzle in the oil in a thin stream. Add it as slowly as humanly possible.
☞

Tester tip:
The flavor of this mayo will depend upon your choice of oils.
Continue to add the oil as slowly as you can. It should take 5 to 10 minutes to add all of the oil. The mixture will at first be frothy as the emulsion forms and will eventually (usually just when you think you've failed) emulsify and thicken.
☞

Tester tip:
Your just mixed vegan mayo, may not seem as thick as regular mayonnaise, but it will thicken slightly more when refrigerated.
Taste and add a dash more lemon juice or salt, if desired. Cover and store in the refrigerator for up to 1 week.
Print Recipe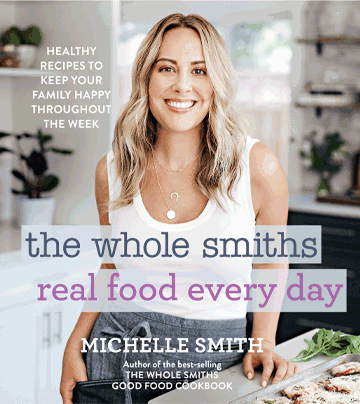 Recipe Testers' Reviews
This vegan mayo was quick and easy and tastes delicious. The only thing is that I would like it to be a little bit thicker. Otherwise it's perfect.
I used a 15.5-ounce can of chickpeas. After measuring the 60 ml for the recipe, I was left with 100 ml, which I refrigerated. Aquafaba can be refrigerated up to 4 days and can be frozen up to 3 to 4 months. You can freeze it in ice cube trays.
2 tablespoons of aquafaba = 1 egg white
3 tablespoons of aquafaba = 1 whole egg
Just defrost naturally on the countertop in a bowl.
I did use a pinch of sugar, and researching I saw many recipes that use maple syrup instead of sugar. I used half canola oil and half light EVOO. Next time I would only use a few Tbs of the olive oil (flavor preference) and I want to try using avocado oil.
It took me 4 minutes and 20 seconds to add the oil and see the emulsion. I did not adjust the taste. It was perfect, although maybe I might try adding a touch of minced garlic. The recipe made enough to fill a 12-ounce glass jar.
My only change would be to try and get it a bit thicker.
My vegan experience is minimal. In the spirit of full disclosure, I have never tasted a commercially prepared vegan mayonnaise. Not sure if that's good or bad in this instance, but I think maybe good—I am open to a Hellman's alternative so my son will eat more of my previously rejected mayo-added dishes.
The preparation of this mayonnaise did not veer terribly far from making a traditional homemade mayo. The only difference, basically, is substituting the egg with aquafaba. It went together quickly and it's FINE. It's not Hellman's or Dukes, but it's vegan and it's its own incarnation of our good old American mayo. Thanks for a nice substitution.
I did NOT use sugar. I used a mixture of extra virgin olive oil and canola oil. I used the hi-speed feature on my immersion blender and it took 3 to 4 seconds to become frothy. It took 5 1/2 minutes to become completely emulsified and thickened. I was slightly concerned at the end that all of the oil would not be incorporated, but it was. I added a bit more salt at the end. In the future, I may add some herbs or horseradish. Just because.
Vegan Mayo with Aquafaba Recipe © 2020 Michelle Smith. Photo © 2020
Deposit Photos
. All rights reserved. All materials used with permission.
If you make this recipe, snap a photo and hashtag it #LeitesCulinaria. We'd love to see your creations on Instagram, Facebook, and Twitter.