These chicken mushroom pot pies are a traditional British comfort food that smothers creamy chicken and mushroom filling with flaky puff pastry.
Is It Okay to Use Store-Bought Puff Pastry?
Honestly, sometimes a little store-bought help is the best idea. While homemade pastry will puff up a little more and have a more delicate texture, you'll still get impressive results using store-bought pastry. The biggest difference when you make it yourself? Control over the quality of butter used—just like in a pie crust. However, in a dish like this, with a lot of savory components, you'll never even notice a difference. Do, however, check the ingredients label and try to find one that uses actual butter. And just a note, frozen puff pastry needs to be handled gently and thawed before use, preferably overnight in the fridge.
Chicken Mushroom Pot Pies
Quick Glance
Quick Glance
1 H
3 H
Serves

6
Print Recipe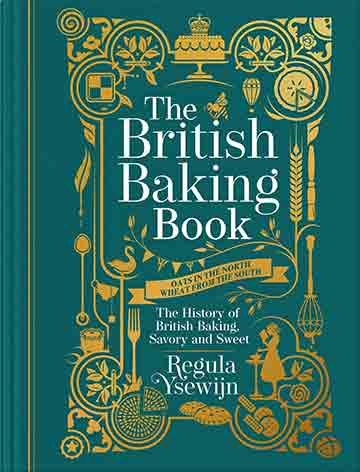 Special Equipment: Six (6-inch | 15-cm) rectangular pie pans
Ingredients
For the chicken
For the sauce
To assemble
Directions
Make the chicken
In a large Dutch oven or stockpot over medium-high heat, combine the chicken with the onion, carrot, celery, parsley, peppercorns, and water. Bring to a boil, then reduce the heat, and simmer until the chicken is just cooked, about 1 hour.
Let the chicken cool and then remove it from the stock. Discard the skin and remove the chicken from the bones and cut enough into small chunks to weigh 1 to 1 1/2 pounds (454 to 680 g). Save any remaining chicken for another use for leftover chicken. Reserve the stock for the sauce.
Make the sauce
In a medium saucepan over low heat, melt the butter. Stir in the flour and cook, stirring constantly, until the roux is golden brown and has a toasty scent, about 2 minutes. Be patient. If you don't wait long enough, your sauce will taste like flour. 
Remove the pan from the heat and slowly whisk in the milk. Return the saucepan to medium-low heat and gently bring it back to a boil, constantly stirring so that the roux doesn't burn. You should have a smooth mixture. Slowly add 3 1/4 cups reserved chicken stock and stir until the roux thickens, about 15 minutes. Season with nutmeg, salt, and pepper.
Add the chicken, mushrooms, and tarragon and simmer for a few minutes. If your sauce seems too thick, add more stock or milk. Allow the filling to cool before assembling the pies. (You can cool, cover, and refrigerate your chicken filling for up to 1 day.)
Assemble the pies
Preheat the oven to 350°F (177°C) and butter the pie pans.
☞

Tester tip:
Small disposable aluminum loaf pans work well here. They're usually available at your local dollar store.
Roll out the pastry on a floured work surface to a rough rectangle with a thickness of 1/8 inch (3 mm). It should measure about 14 by 18 inches (35 by 45 cm). Cut it into 6 equal pieces.
Divvy the cooled chicken filling among the pie pans. Place a piece of pastry on top of each pie and use a sharp knife to cut off the excess. You can decorate the pies with leftover pastry. (At this point you can bake the pies or freeze them for another time.)
Brush the top of each pie with the egg wash. Bake in the middle of the oven until the pies are golden brown, 40 to 50 minutes. Let them cool slightly prior to sliding them in front of everyone at the table. 
Print Recipe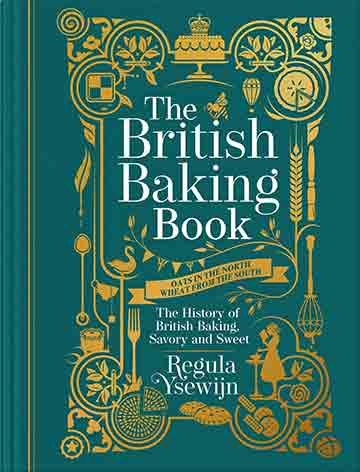 Recipe Testers' Reviews
This is a nice alternative to the chicken pot pie. There's plenty of chicken in each spoonful, the mushrooms add umami and an extra meaty chew, and who doesn't love puff pastry?
I'd never have thought to add tarragon to a chicken pie, and was apprehensive at first. The fresh tarragon had a very forward licorice taste when first added, but the boldness subsides, meshes with the other components and over time settles into this nice light hint of lovely.
The butter roux was a first for me, but it comes together with time and patience. Use a sturdy, deep skillet to keep the mixture slowly heating at a consistent temperature. Be ready to whisk your additions in to make sure you maintain a smooth and homogenous sauce. Also, have all your ingredients and pots close to you as the steps right after the roux move pretty quickly once it all comes together.
I had leftovers and reheated them in the oven the next day. While the puff pastry wasn't as elegant as day one, the pie was still enjoyable. I'd definitely wait and add the puff pastry right before baking, if I ever attempted to make this pie ahead of time. Overall, I'd enjoy eating this chicken and mushroom pie again.
Pies are a favourite in this house; sweet pies, savoury pies, any and all pies. I read this recipe and liked it immediately, so I knew I needed to give it a try.
This is a great recipe. I really like the star ingredient—fresh tarragon. The recipe comes together very easily and parts of the recipe can be broken up and done over time.
For me, I made these pies over two days. Day one, I made the chicken. The next day, in the morning, I made the sauce/filling. Then before dinner, I put the pies together and baked them.
The pies are delicious, rich, and have a lovely butter taste—a great savoury pie to be added to the list of favourites. I'm very glad there were extras, but I am not sure how long those pies will be in the freezer before they're eaten up.
Chicken Mushroom Pot Pies Recipe © 2020 Regula Ysewijn. Photo © 2020
Regula Ysewijn
. All rights reserved. All materials used with permission.
If you make this recipe, snap a photo and hashtag it #LeitesCulinaria. We'd love to see your creations on Instagram, Facebook, and Twitter.