Espresso Cake
This espresso cake is easy as can be and comes together with strongly brewed coffee plus espresso powder baked into the cake. If that weren't enough, a coffee glaze–made with coffee, milk, and confectioners sugar–is drizzled on top.
Recipe
Hungarian Coffee Cake
This Hungarian coffee cake, made with cinnamon sugar and a yeasted bread dough and a rich, buttery cinnamon streusel, is essentially a cross between bread and pastry and cake. What could be better?
Recipe
Apple Coffee Cake
Apple coffee cake made with sour cream, cinnamon, streusel, and an apple glaze in a Bundt pan is a guaranteed crowd pleaser. Provided, natch, that you're willing to share.
Recipe
Sour Cream Coffee Cake
This sour cream coffee cake gets its richness and tender crumb from sour cream and is rippled through with a cinnamon-pecan streusel and drizzled with a white glaze. Excellent for breakfast, coffee breaks, tea time, snacking, and dessert. Oh, and it shuts up kids in three seconds flat!
Recipe
Zingerman's Sour Cream Coffee Cake 
This easy sour cream coffee cake, from the famous Zingerman's Bakehouse in Ann Arbor, MI, lives up to its well-deserved reputation. A cinnamon walnut filling swirls through a moist, buttery cake Bundt. Caution: Highly addictive.
Recipe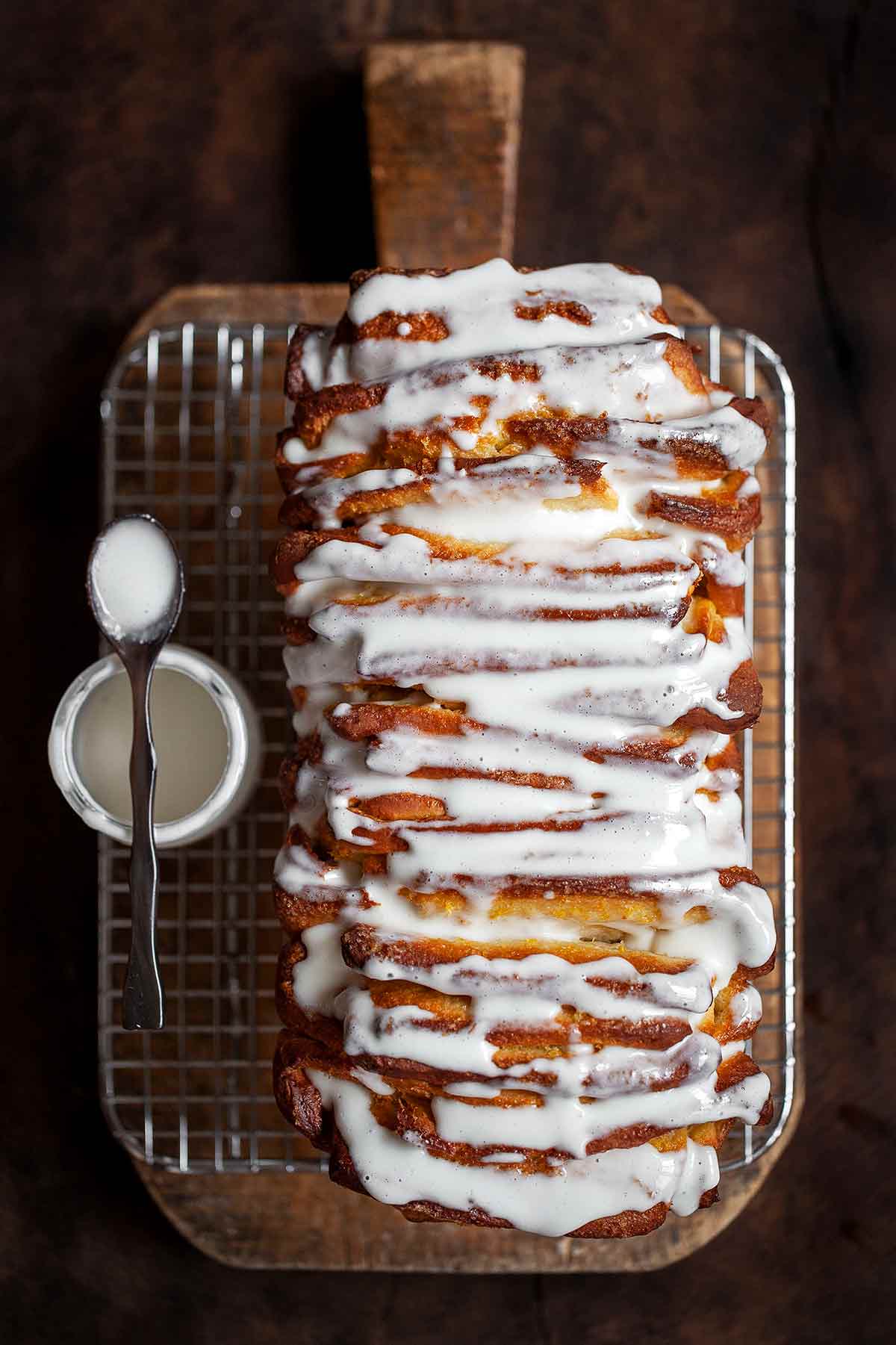 Lemon Pull-Apart Coffee Cake
This lemon pull-apart coffee cake is made of layers of yeasted dough sandwiched together with a sweet, buttery filling fragrant with citrus zest. Once out of the oven, it's brushed with a lemon cream cheese icing and fairly falls apart although it's much funner to gently pull it apart.
Recipe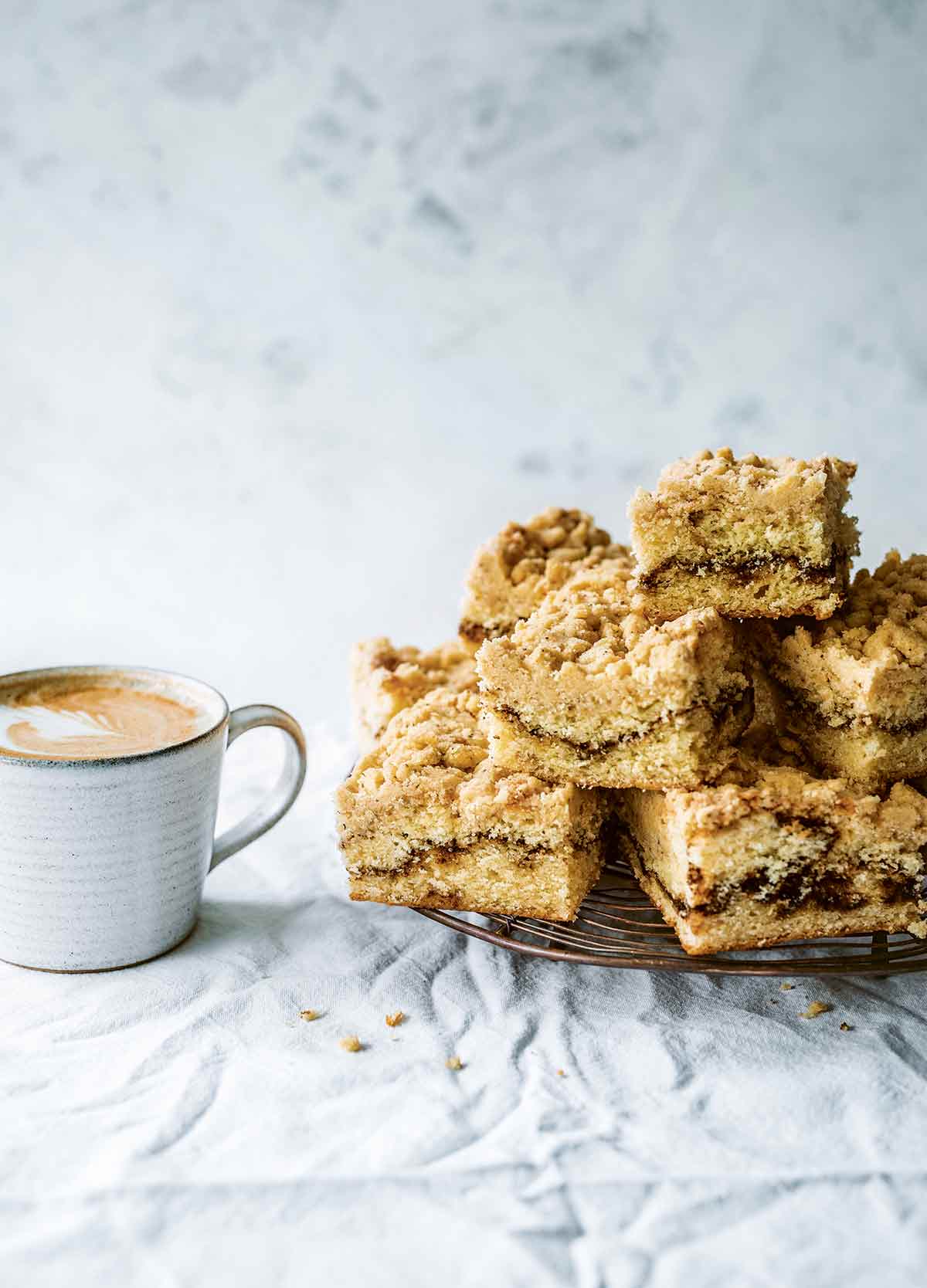 Coffee Coffee Cake
This coffee coffee cake gets a caffeine boost from the ribbon of espresso swirl running through it and is lavished with a sweet streusel.
Recipe