When the warm weather return, it brings lilting, slender stalks of asparagus. If you love the idea of asparagus salad and want to know what to do with spring's bounty, I've got you covered.
It's early April, and spring has officially sprung. Well, "detonate" might be more descriptive. Today it's in the mid-90s, and I'm sweating like a glassblower's arse. It's so hot here…(Go on, ask me: "How hot is it?)…it's so hot here even our new cat, Georgie, is sprawled out and actually let me scratch his belly.
An upside of this heat is the highly anticipated return of asparagus season. And what better way to celebrate than with fresh and vibrant asparagus salads?
We've put together a collection of recipes that will keep you cool and delightfully sated. From zingy, fruity vinaigrettes to cheesy toppings, these salads are the perfect way to enjoy the flavors of the season.
Even The One is getting in on the action. Yesterday, he walked out of the market with three-count 'em, three–huge bundles of asparagus. The man is armed and ready.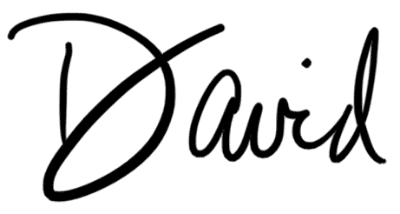 This asparagus and herb salad is the essence of spring. Chopped asparagus is tossed with parsley, basil, tarragon, and mint and then drizzled with a lemon dressing. A soft boiled egg adds a welcome creaminess to the dish.
Recipe
---
I was fortunate to get really nice asparagus–very tender, even with wide and woody bases. The mixture of basil, mint, tarragon, parsley, and chives was spot on—no particular herb overpowered the others.
The technique for peeling the eggs worked well. Even after the eggs were placed in ice water, they still were warm when placed on the salad, a very nice contrast.–Chuck
---
This asparagus and arugula salad is simplicity itself. Warm blanched asparagus topped with fresh arugula, shavings of Parmigiano Reggiano cheese, a garlic vinaigrette, and a squeeze of lemon juice.
Recipe
This asparagus and pecorino salad is simplicity itself. Raw asparagus and pecorino-Romano cheese are thinly shaved into a bowl. A vinaigrette made with lemon juice, lemon marmalade, and olive oil is drizzled on top. Twenty minutes tops.
Recipe
---
Tried this recipe last night with a new batch of Meyer lemon marmalade for the dressing. Although I did struggle a bit shaving the asparagus, I did enjoy it.–Audrey
---
This asparagus with raspberry-shallot vinaigrette is a stunning side dish made with tender blanched asparagus, and a tangy shallot-infused vinaigrette. It's quick and easy and surprising as heck. Here's how to make it.
Recipe
Asparagus FAQs
When is asparagus season?
For those of us in the northern hemisphere, asparagus is in season from April until early June. This is when the vegetable is at its finest.
How do I select the best asparagus?
Look for brightly colored asparagus with firm and closed tips. Avoid asparagus that's shriveled or has woody ends or slimy tips. (Did I really have to tell you that?!)
Can you eat raw asparagus?
You sure can. Asparagus is safe to eat raw…but some folks may have a hard time digesting it. Try shaving the asparagus into thin ribbons to make it easier on your stomach before adding them to salads.
What's the difference between green and white asparagus?
White asparagus is grown under mounds of dirt or other organic material. Hidden away from sunlight like that, they can't produce chlorophyll, which is what makes them green. The white or light yellow stalks are sweeter than their green sisters.
What's the best way to store asparagus?
To keep your asparagus fresh longer, cut off the woody ends of the stalks. Then wrap them in a damp paper towel and tuck them in a zip-top bag in the fridge. Or you can do what I do: stand them upright in a glass of water in the fridge, keeping the tops covered loosely with plastic wrap. Use within 4 days of buying.
There are lots o' ways to enjoy asparagus in a salad, but if you're looking for something more hearty, we can help you there, too. Try making a savory asparagus tart, or asparagus frittata, twirling it into creamy pasta, or stuffing it into an asparagus grilled cheese sandwich. Let me know your favorite way to use it in a comment below.
☞ If you make this recipe, or any dish on LC, consider leaving a review, a star rating, and your best photo in the comments below. I love hearing from you.–David
5 Asparagus Salad Recipes
When you come across perfectly tender asparagus at the market, it doesn't even need blanched. Just shave it into ribbons, toss it with arugula, Parmesan, and a creamy herb dressing like in this ☞ RAW ASPARAGUS SALAD.
Ingredients
For the lemon herb yogurt
1/2

cup

plain Greek yogurt

preferably full fat

2

tablespoons

fresh lemon juice

1

teaspoon

grated lemon zest

preferably organic

1

teaspoon

fresh thyme leaves

2

tablespoons

fresh flat-leaf parsley leaves

2

tablespoons

chopped fresh chives

Kosher salt and freshly ground black pepper
For the raw asparagus salad
1

pound

asparagus

trimmed

4

cups (5 oz)

frisée leaves or other peppery green, such as arugula

2

tablespoons

extra-virgin olive oil

Juice of

1/2

lemon (about 2 tablespoons)

Kosher salt and freshly ground black pepper
To serve
1/4

cup

shaved Parmesan cheese

2

tablespoons

toasted pine nuts

1

tablespoon

finely chopped chives
Directions
Make the lemon herb yogurt
In a blender, combine yogurt, lemon juice, lemon zest, thyme, parsley, and chives and blitz until smooth. Season to taste with salt and pepper.
Prepare the raw asparagus salad
Using a vegetable peeler, shave asparagus spears lengthwise into thin ribbons. Place in a large bowl and add frisée, olive oil, and lemon juice. Toss to coat. Season to taste with salt and pepper.

Spoon the lemon herb yogurt onto a chilled serving dish. Top with asparagus-frisée mixture, then sprinkle over the Parmesan, pine nuts, and chives.
Notes
Check out the full recipe post for our testers' reviews, more info, and tips on making this raw asparagus salad.
Show Nutrition
Serving:
1
portion
Calories:
169
kcal
(8%)
Carbohydrates:
9
g
(3%)
Protein:
9
g
(18%)
Fat:
12
g
(18%)
Saturated Fat:
2
g
(13%)
Polyunsaturated Fat:
3
g
Monounsaturated Fat:
7
g
Trans Fat:
0.003
g
Cholesterol:
6
mg
(2%)
Sodium:
119
mg
(5%)
Potassium:
413
mg
(12%)
Fiber:
3
g
(13%)
Sugar:
4
g
(4%)
Vitamin A:
1676
IU
(34%)
Vitamin C:
22
mg
(27%)
Calcium:
172
mg
(17%)
Iron:
3
mg
(17%)
If you make this recipe, snap a photo and hashtag it #LeitesCulinaria. We'd love to see your creations on Instagram, Facebook, and Twitter.
© 2021 Leite's Culinaria. All rights reserved. All materials used with permission.