It's been a long winter and we're thrilled to be gearing up to grill again. This Memorial Day, take it easy and spend the weekend in a relaxed and reflective mood, bolstered by side dishes that everyone will devour.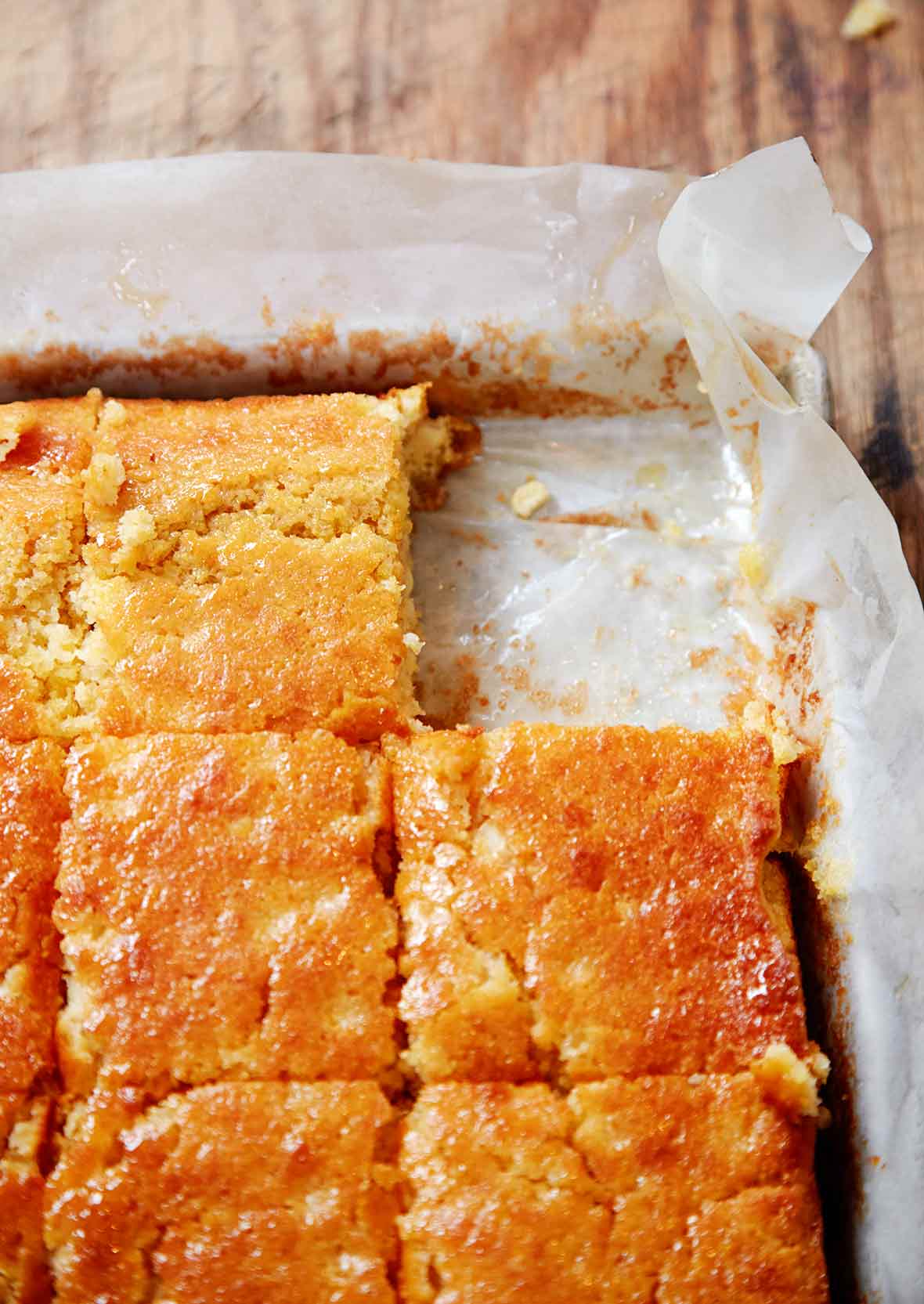 This buttermilk cornbread isn't typical. It's moist and sweet, thanks to buttermilk, butter, olive oil, and honey. Although it's decidedly not traditional Southern style, we love it. So will you.
Recipe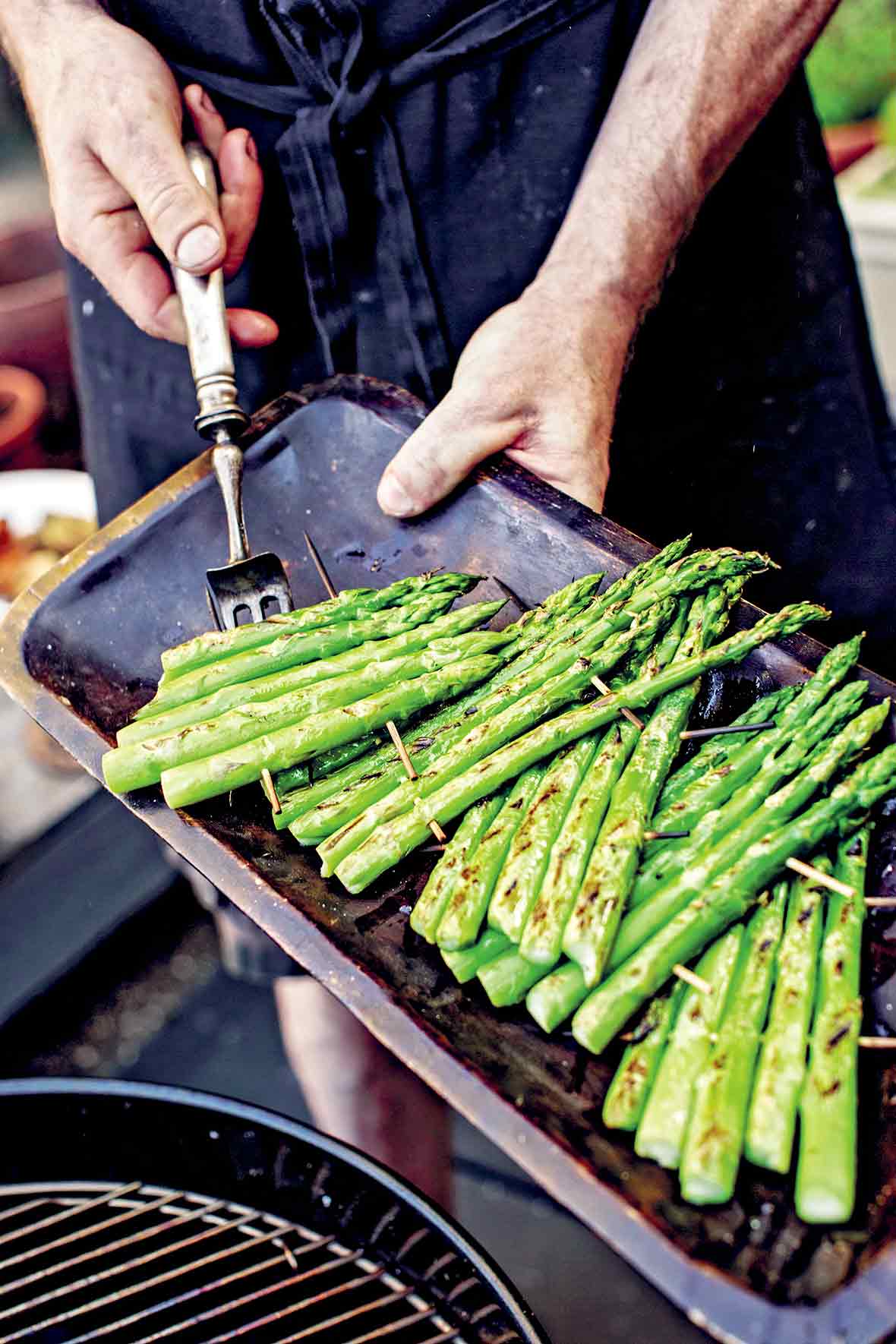 Wondering how to grill asparagus without cursing up a storm when your spears fall through the grill rack? It's easy once you know this simple trick.
Recipe
Yes, homemade potato chips are great but if you don't feel like deep-frying, instead try spicing up a few bags of regular store-bought chips. The quality of the spice is the most important thing, so make sure your paprika is fresh and intensely fragrant. I like to use the very smoky Spanish paprika called Pimentón de la Vera.
Recipe
These barbecue beans are made from dried beans and seasoned with garlic and onion powder, cumin, and chili powder. They're cooked low and slow for the most tender beans we've tried.
Recipe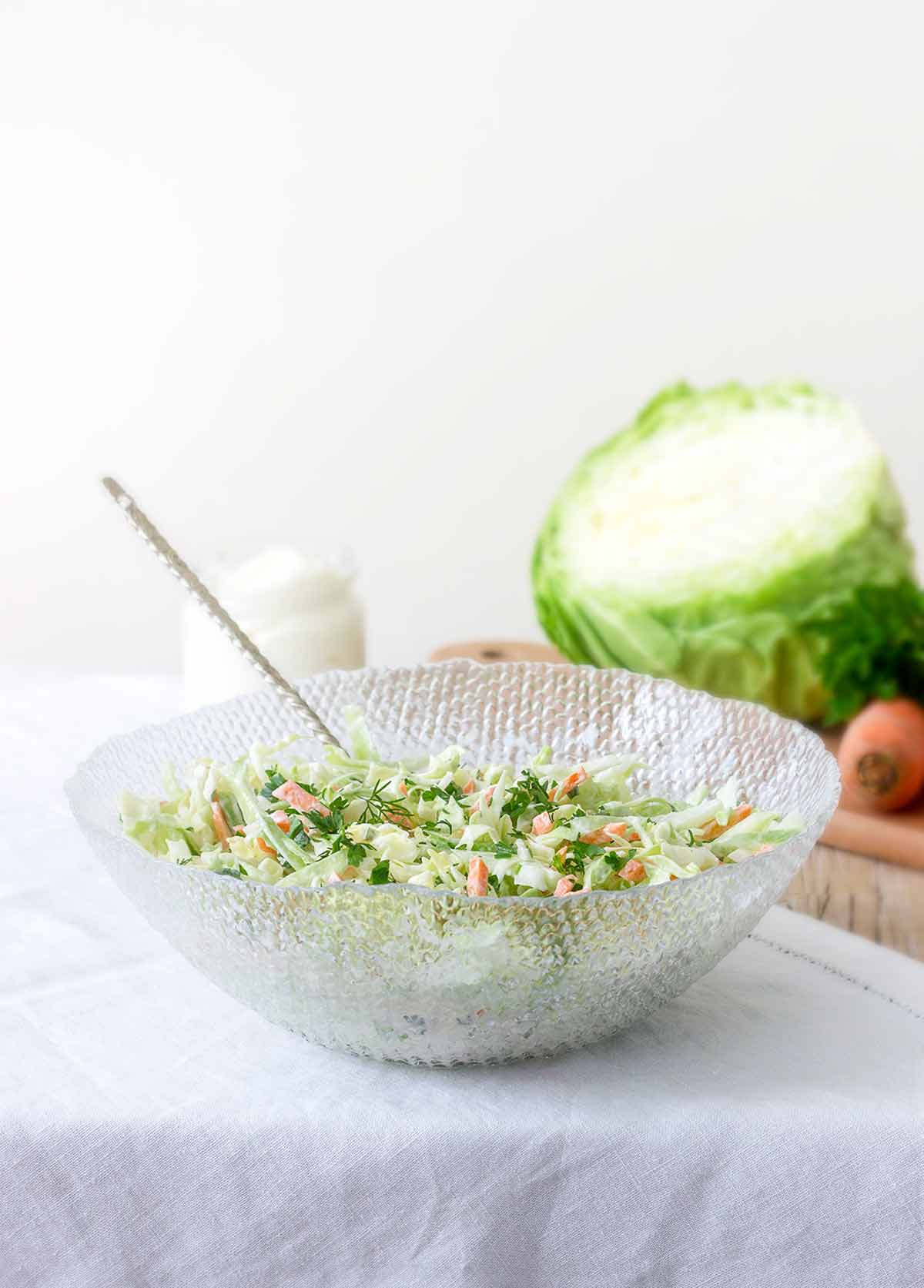 This lime coleslaw, made with green cabbage, red onion, carrot, lime, mayonnaise, vinegar, and parsley, is perfect on sandwiches or at your next summer cookout.
Recipe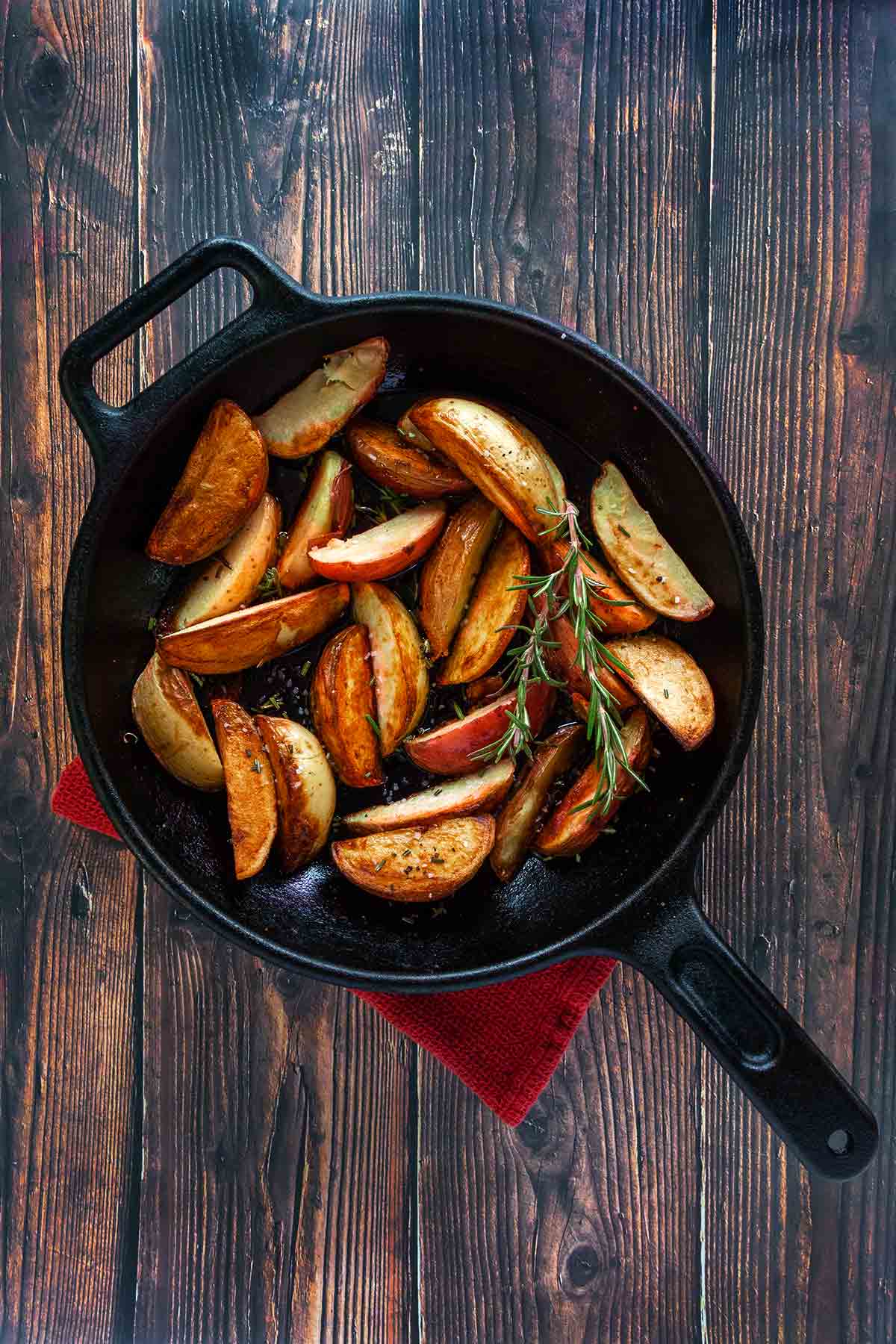 These grilled potatoes are a cinch to make–simply potatoes, garlic, oil, and rosemary—that turn crispy on the outside, blissfully tender on the inside.
Recipe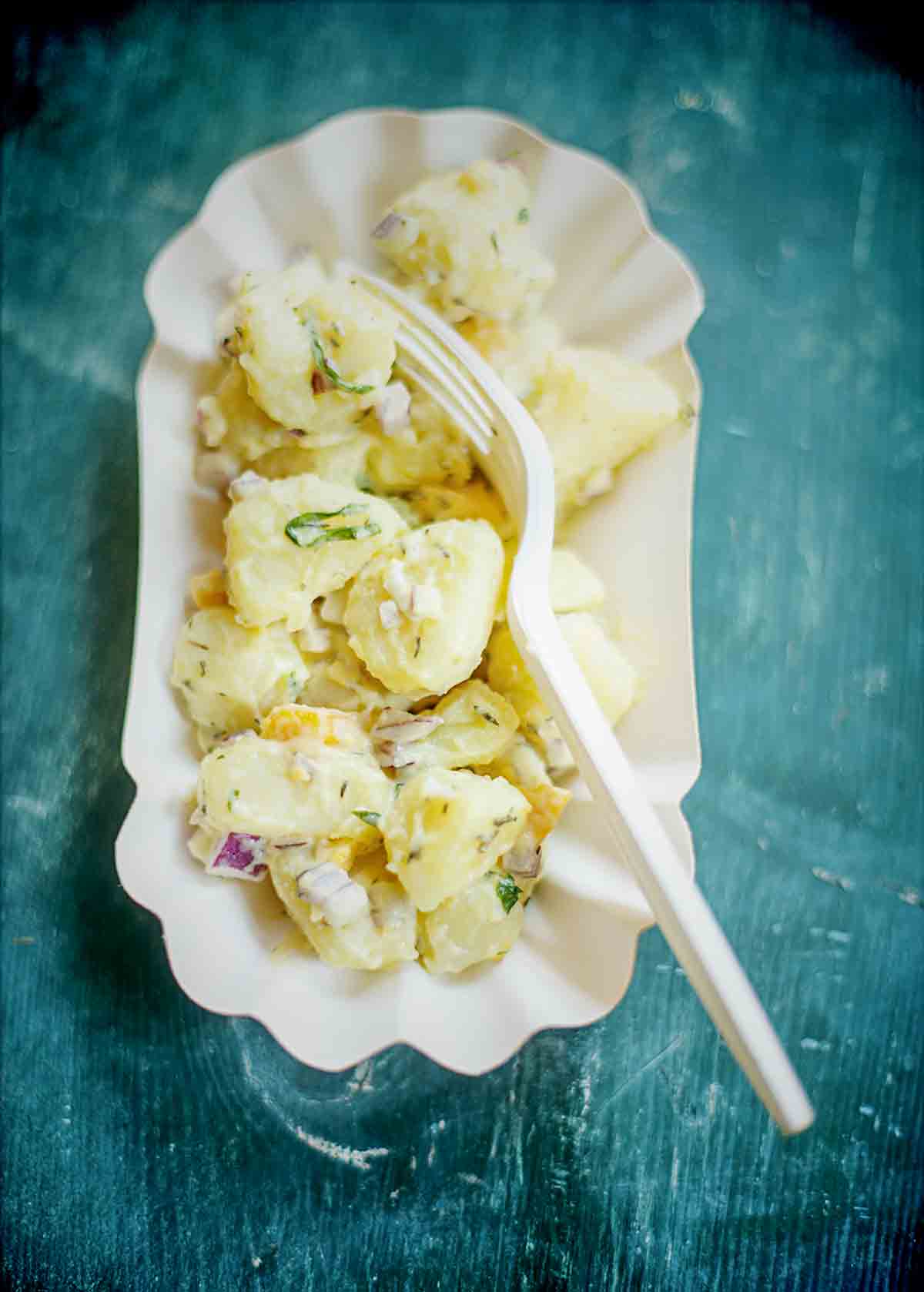 This easy potato salad is made with everyday ingredients like potatoes, mayonnaise, hard-boiled eggs, cider vinegar, red onion, and herbs. It is an easy and classic summer side dish that's perfect for cookouts, barbecues, and picnics.
Recipe
These Manchego potato chips are perfect party fare. Made with deep-fried potato slices, smoked oil, and Manchego cheese, they're completely irresistible.
Recipe
These fast pickled jalapeno peppers, a Korean staple, are made with soy sauce, garlic, and rice vinegar. The perfect condiment for just about anything–tacos, grilled chicken, home fries, machaca, eggs. Takes only 20 minutes to toss together.
Recipe
© 2021 Leite's Culinaria. All rights reserved. All materials used with permission.