Juneteenth, the celebration of the release of the remaining slaves in the US, is about tradition, freedom, and respect for those that came before you. What better way to spend the day than with food, friends, and family? Here are some of our favorite ways to share the love.
This Southern pan-fried chicken is the classic, crispy fried chicken of your dreams. The chicken is brined, soaked in buttermilk, and coated. It's then fried in a skillet in a mixture of lard, oil, ham, and butter. The results? Crisp, juicy, perfectly seasoned fried chicken.
Recipe
This refreshing hibiscus cocktail, made from a traditional offering in Jamaica is full of fragrant, sweet hibiscus flowers and spices, sort of like mulled wine. The stunning red color is celebratory any time of year.
Recipe
Barley Salad
This healthy pearl barley salad is loaded with Mediterranean flavors. It is easy to make and can be served both warm and at room temperature, so it's perfect for a picnic, or to pack for a lunch the next day.
Sweet potato pie is a classic holiday favorite in the South. A brown sugar pie crust holds the sweet, festively spiced, custard filling perfectly.
Recipe
Guests swoon at the sight and sigh with delight at the taste of this simple tomato, ricotta, and Manchego pie filling in a flaky cream cheese crust.
Recipe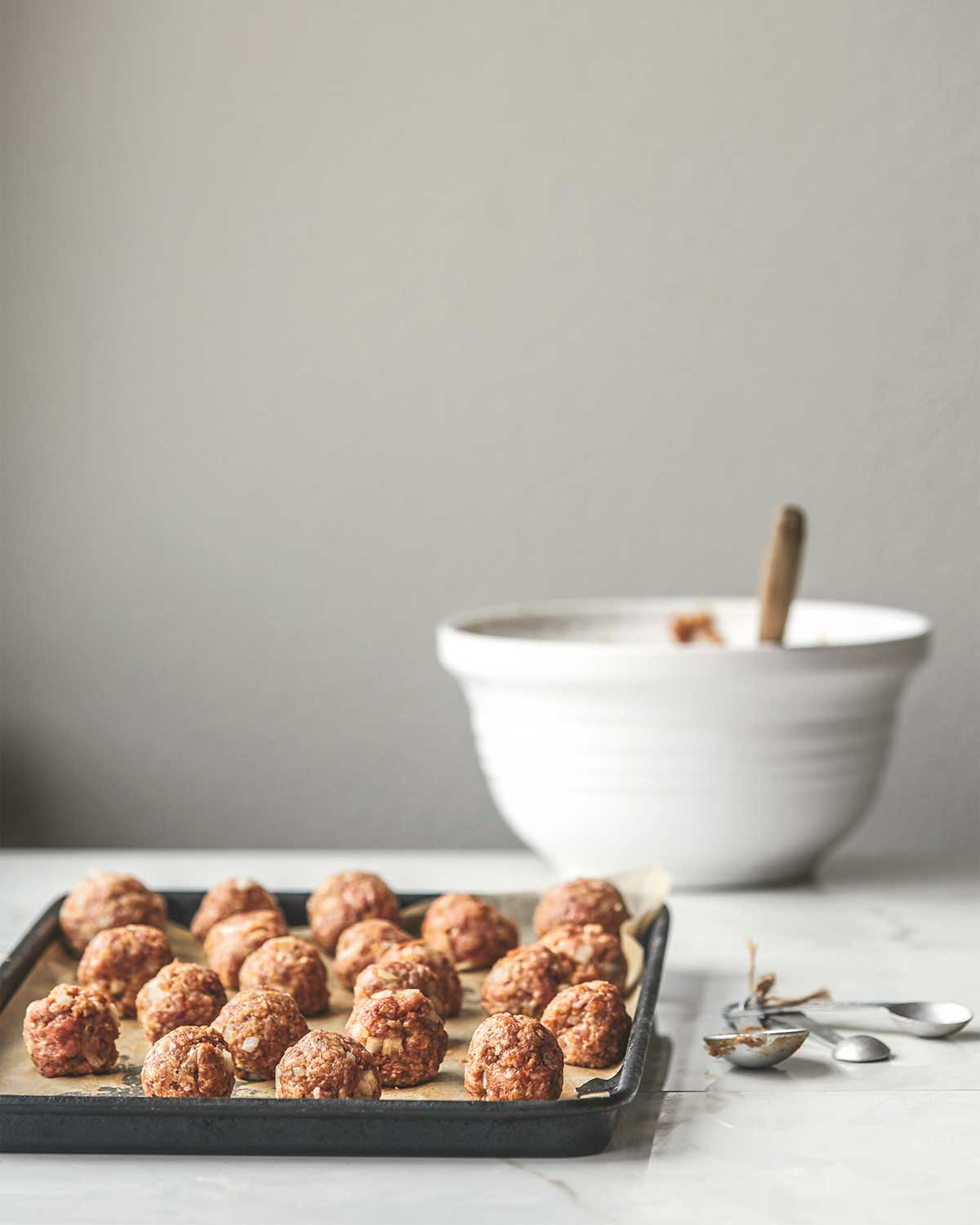 These BBQ meatballs are tossed in the crockpot or oven (translation: no stovetop spattering to clean up) and slathered in a homemade molasses barbecue sauce. Here's how to make them.
Recipe
The dressing is a moment to create flavor. The heavy cream is for texture, the Champagne vinegar for taste. It lends itself well to the many components that make up the salad itself.
Recipe
This peach nectarine cobbler combines lightly spiced stone fruit filling and cakey biscuit topping for a classic easy summer dessert.
Recipe
Originally published June 17, 2021
© 2021 Leite's Culinaria. All rights reserved. All materials used with permission.