These 10 picks for no-cook summer meals are cool, refreshing, healthy, and satisfyingly easy to make. Get ready to spend more time in the hammock (with one of these delish snacks) and a lot less time in a hot kitchen.
In the South, you can't have a garden party—or any summer get-together, for that matter—without sweet tea. This is a sweet-tea-based cocktail with a kick of white whiskey.
Recipe
These good-for-you summer rolls are packed with crunchy vegetables, creamy avocado, and fresh herbs.
Recipe
This tomato watermelon feta salad combines a couple of your summer musts in a single and simple format that's portable enough for lunch on the go or picnics when made in a jar or can simply be tossed together in a bowl and reveled in it at home.
Recipe
Tabbouleh is a Lebanese herb salad made with bulgur, not a bulgur salad with herbs, as it often seems to be made. It's served as a meze in the Middle East and has migrated to America, where it is now regularly sold prepackaged in supermarkets. The taste of a true tabbouleh should not be of wheat but of herbs.
Recipe
This cantaloupe soup and prosciutto-mozzarella sandwiches is a quick no-cook meal made with simply pureed melon along with baguette of cold cuts and cheese.
Recipe
This easy gazpacho is a chilled summer soup made with tomatoes, cucumber, pepper, and onion blitzed in the blender and seasoned with hot sauce. Simple, fresh, and healthy.
Recipe
Tuna salad with white beans is an elegantly simple dish that can be prepped in minutes. Full of protein and healthy fat, it will leave you satisfied but not sluggish.
Recipe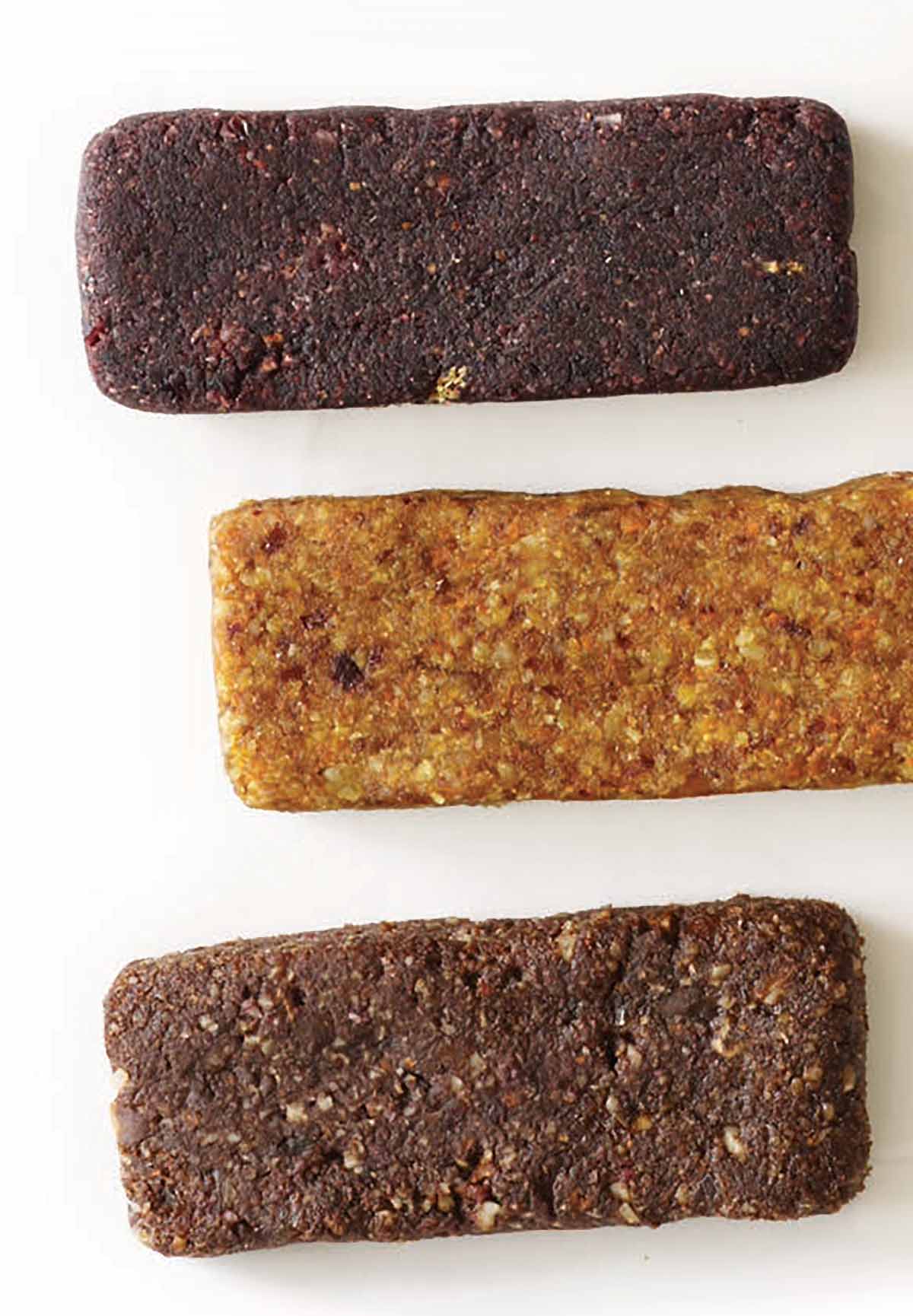 Homemade larabars will change the way you think about snacking. Or breakfast-on-the-go. Almonds and dates form the base but the additions are up to you–tailor them to whatever your diet or cravings dictate. The variations are endless!
Recipe
This simple mango frozen yogurt, made with mangoes, vanilla yogurt, and honey, tastes almost like ice cream. It's an easy, creamy, tangy summer dessert that takes all of 10 minutes to make. No ice cream maker needed.
Recipe
This chocolate salami is an easy, traditional Portuguese no-bake dessert made with butter, confectioners' sugar, cocoa powder, tea cookies, and Port wine. It can be customized with your favorite nuts or dried fruits, and is made ahead of time, so it's ideal for entertaining.
Recipe
© 2021 Leite's Culinaria. All rights reserved. All materials used with permission.