The people have spoken, and what a clamor it was. Here are the 10 most popular recipes of July 2021 determined by you. Clearly, you all love your carbs–potatoes, pasta, and sweets. And, yes, grilled foods, too. But, interestingly enough, it was veggies. Oh, you marvelously consistent inconsistent bunch of cooks!
Braising red potatoes on the stovetop produces a dead-simple side dish full of flavor. Finishing the dish with some fresh thyme gives it a bright herbal boost. For the best results, use potatoes that measure about 1 1/2 inches in diameter. You'll need a 12-inch nonstick skillet with a tight-fitting lid for this recipe.
Recipe
This is the recipe that broke the whole Internet. It's arguably the most significant coffee drink since the Pumpkin Spice Latte. The best part? It's made with ingredients you probably already have on hand.
Recipe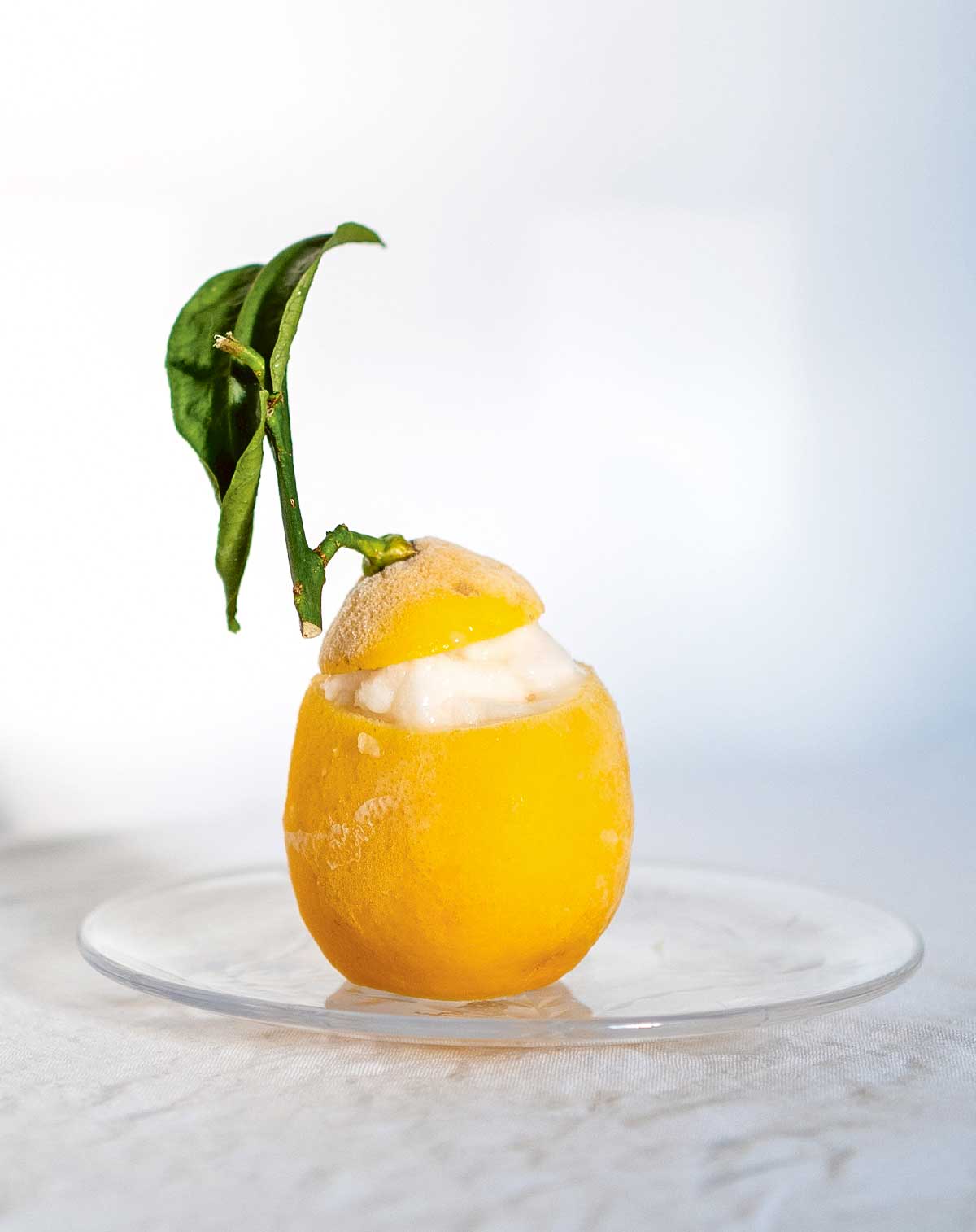 Lemon sorbetto, or simply sorbetto as it is known here in Sardinia, is an example of one of the purest and simplest sorbets (originally made from just three ingredients: water, sugar, and lemon) that has become mass-produced.
Recipe
This tasty potato dish, patates bastısı, comes from western Anatolia. Traditionally baked in an earthenware dish, it makes a fabulous accompaniment to meat, poultry, or fish. You can also serve it on its own with a squeeze of lemon or a dollop of yogurt and a green salad.
Recipe
Blueberries and lemon take center stage, while the sour cream makes a moistly tender coffee cake. Appropriate for any occasion, this glorious, dense, and delicious Bundt cake serves a crowd.
Recipe
Macaroni and cheese is a very traditional accompaniment to great BBQ. This recipe simplifies the process of making this extra-cheesy dish by using only one pan for the cooking. Cleanup is supremely easy, and there's no need to make a roux and cheese sauce. Simply blend the sauce ingredients, pour it over uncooked pasta and throw it all in your grill to cook. Put the dish on the grill when you get home from work, and prep the rest of your meal while it cooks. Stir it a few times and you'll end up with the cheesiest macaroni and cheese possible.
Recipe
This is our healthy, Mediterranean spin on the classic American tuna salad. It can be enjoyed plain, with crackers, on a sandwich, or over a bed of crisp lettuce as a salad.
Recipe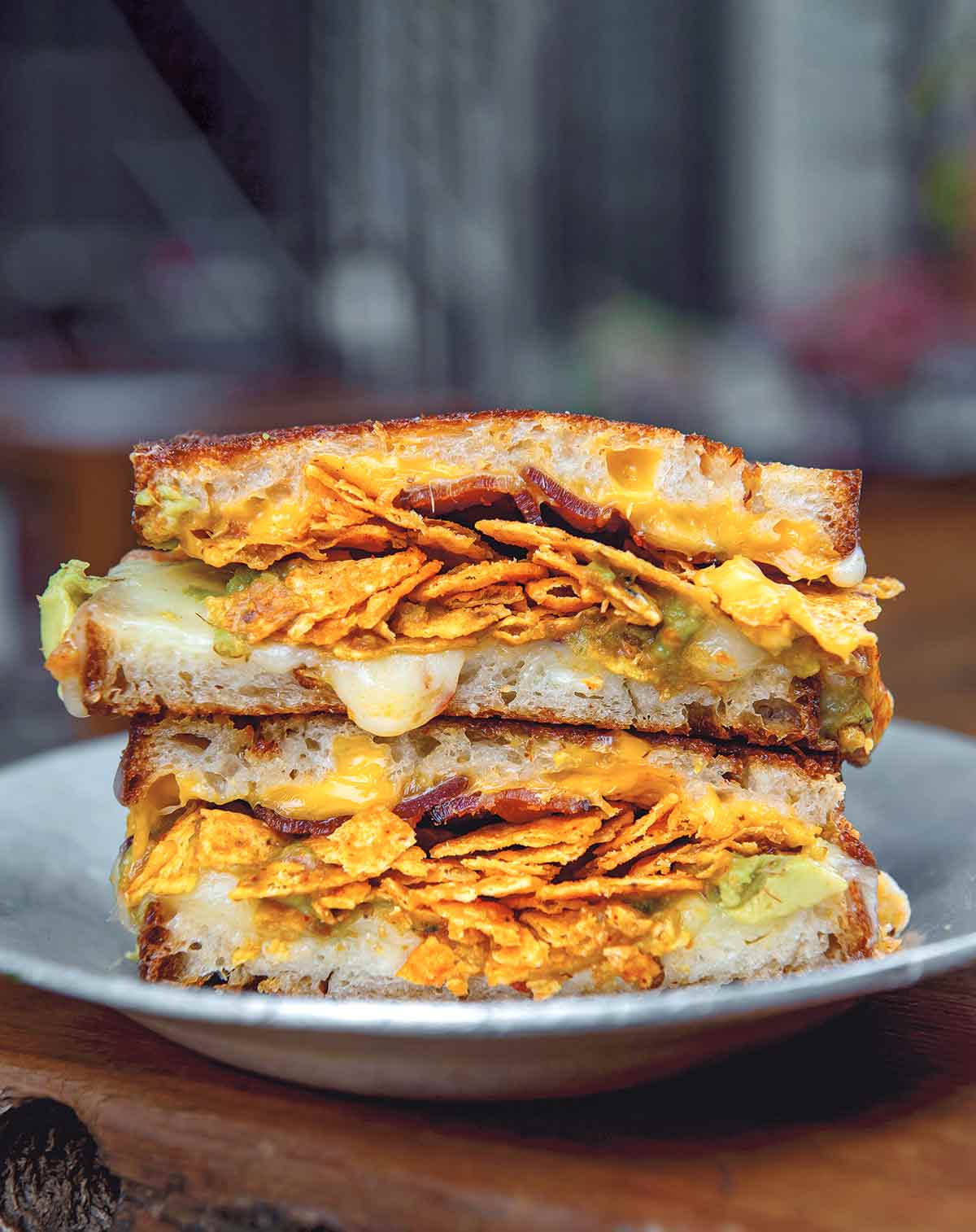 This over-the-top grilled cheese sandwich is filled with four kinds of cheese, bacon, avocado, and cheesy nacho chips.
Recipe
Cedar-plank grilled eggplant Parmesan is nothing short of genius. The eggplant slices are grilled then added as layers to the Parmesan. Best of all: all that flavor is imbued with the smokiness of the cedar.
Recipe
Not everyone has an ice cream maker lying around, so I adapted this recipe so that it can be made anywhere and at any time! Start with vanilla bean and work your way through other flavors.
Recipe
© 2021 Leite's Culinaria. All rights reserved. All materials used with permission.