Quick Chicken Chili
This quick chicken chili is easy and healthy and made with boneless chicken, plenty of spice, cannellini beans, and green chiles. It's exactly what you want when you crave something that's satiating as heck but fast as can be.
Recipe
Spaghetti with Garlic and Chile Flakes
This simple spaghetti with garlic and chile flakes couldn't be more simple. Just spaghetti, garlic, oil, and red pepper flakes. Great for lunch, snack, or a fast weeknight dinner.
Recipe
Thai Pork
This Thai basil pork recipe is easy and slightly spicy and made with ground pork, fish sauce, soy sauce, garlic, shallots, Thai chiles, and basil. A quick weeknight dinner that's cheaper and better than takeout.
Recipe
Cheeseburgers with Everything Sauce
These cheeseburgers with everything sauce are as classic as they come. Burgers smothered with melted Cheddar and topped with tomato, lettuce, onion, pickles, and a ketchup, mustard, and mayo sauce. All smooshed together between perfectly toasted hamburger buns.
Recipe
Smoked Salmon Pasta
This smoked salmon pasta is a simple meal that creates lotsa flavor by easily tossing together spaghetti and smoked salmon with a lemon cream sauce. Did we mention it's on the table in less than half an hour?
Recipe
Smoked Paprika and Chickpea Soup
This is something to make in a hurry when you want a hearty, simple soup and don't have any time or any stock. Don't overdo the smoked paprika—it should exude a slightly smoky mystery to the soup, not the obvious taste of full-blown paprika.
Recipe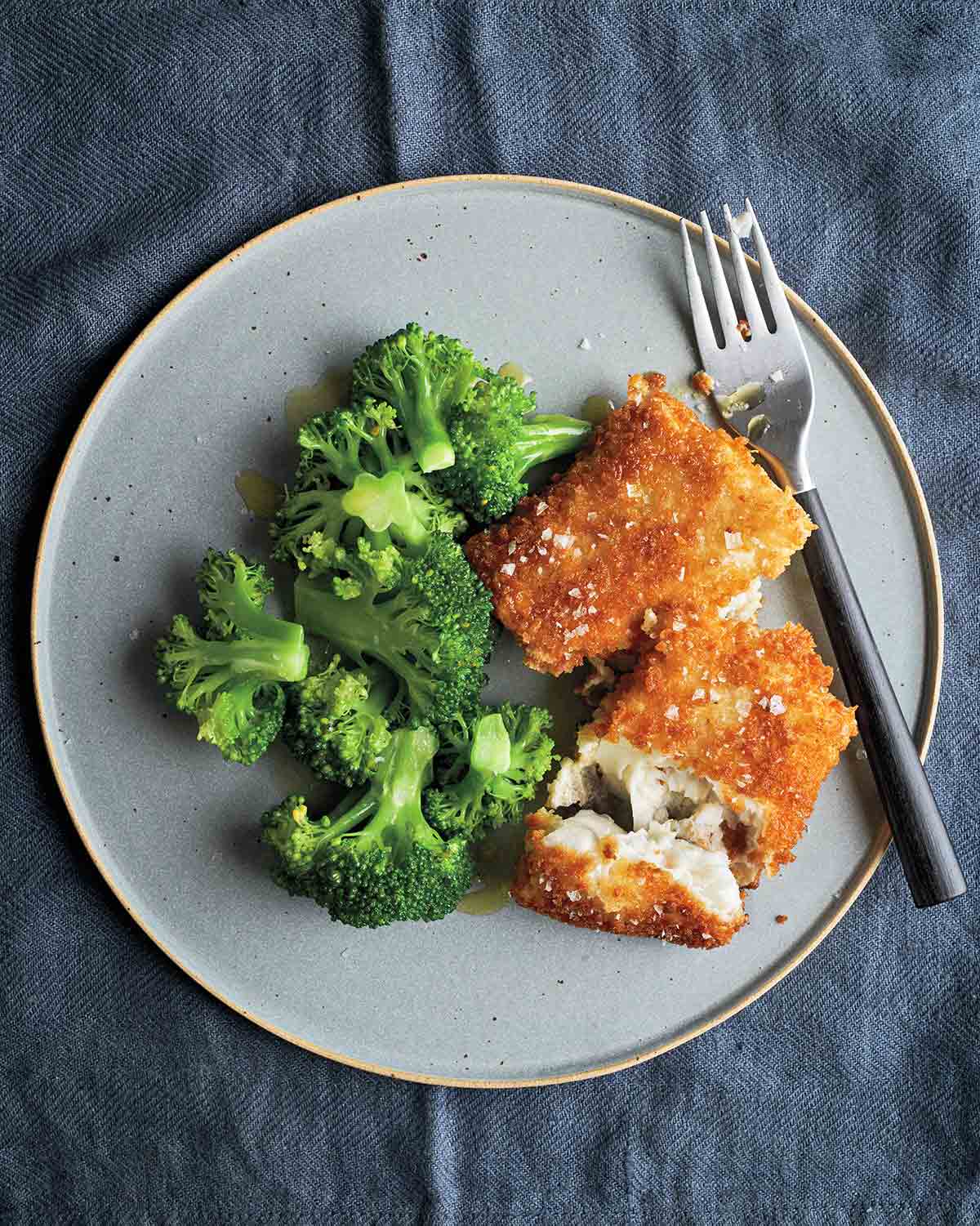 Breaded Fish Fillets
These breaded fish fillets are coated in breadcrumbs and gently pan-fried in oil and butter until crispy, flaky, and golden. They're as fast to make as the frozen boxed variety yet taste infinitely better.
Recipe
Pork Chops with Applesauce
Though delicious on its own, pork can be wonderfully accepting of flavor enhancers—fruit is the surprising and undeniable favorite.
Recipe
Chicken Piccata
This chicken piccata, made with boneless chicken breasts cooked in a buttery lemon and caper sauce, is on the table in less than half an hour. Easy!
Recipe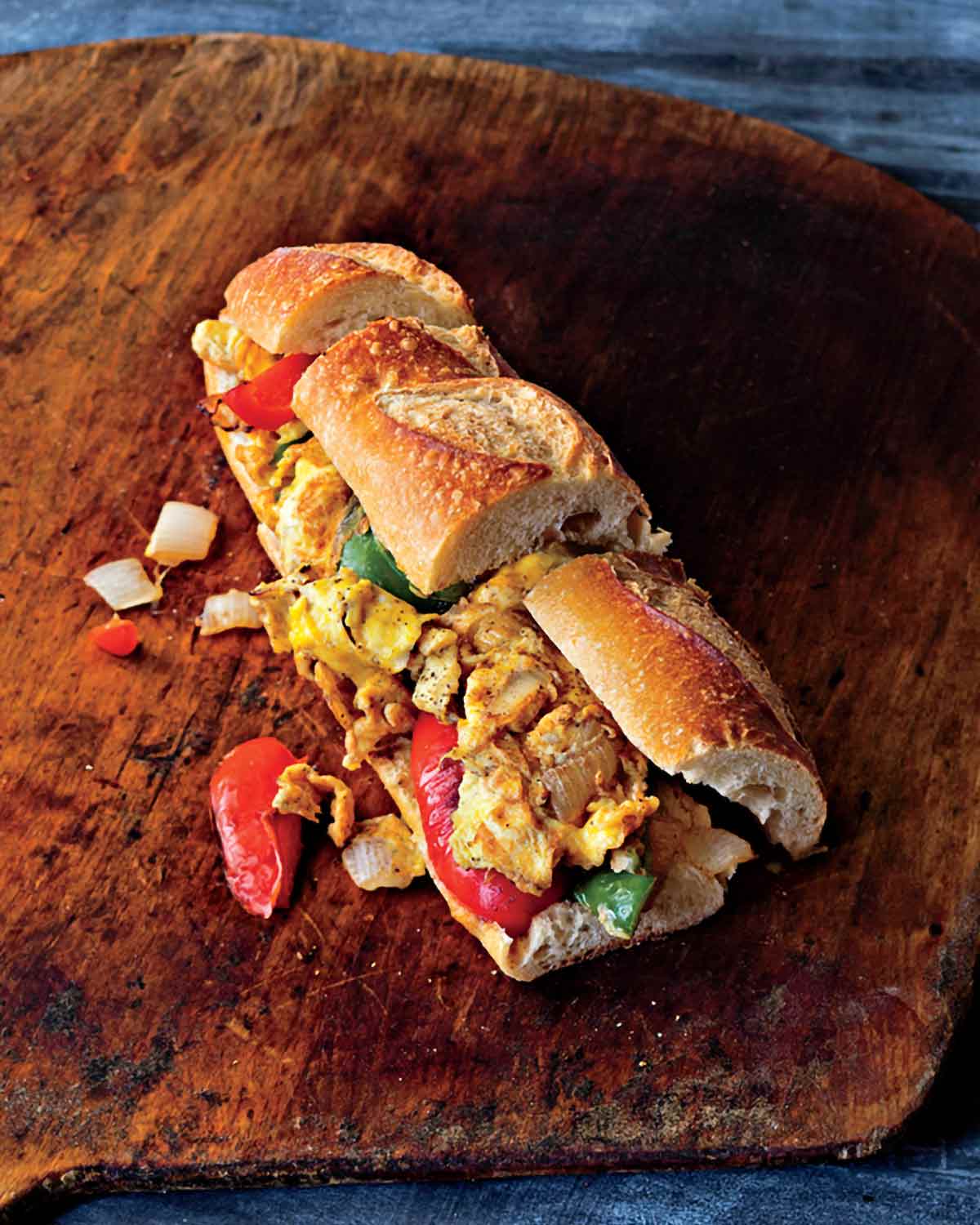 Pepper and Egg Sandwich
This pepper and egg sandwich is simply (and satisfyingly) scrambled eggs along with sweet bell peppers and onions and stuffed into bread. An Italian American staple perfect for breakfast, lunch, dinner, and in between. Here's how to make it.
Recipe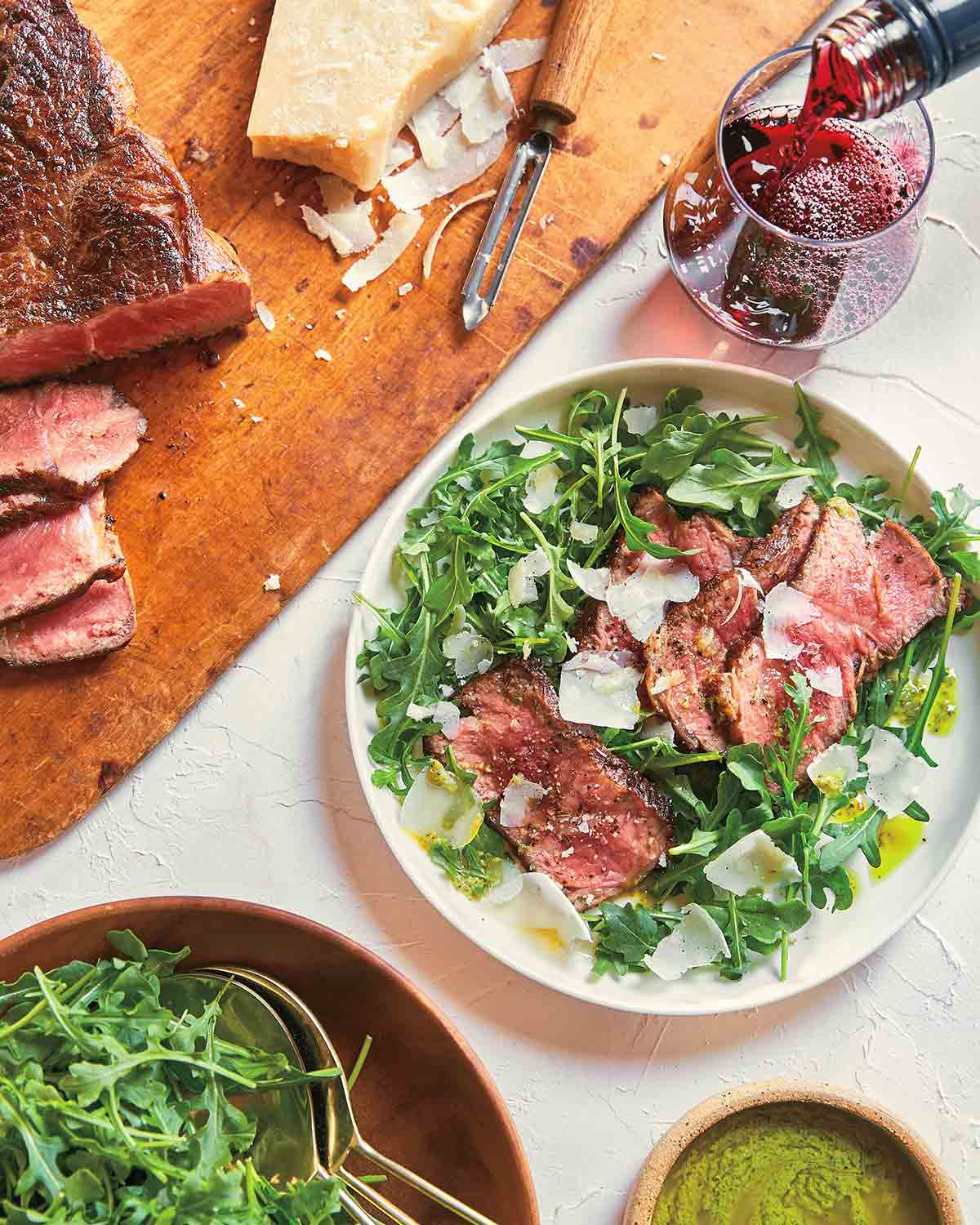 Steak and Arugula Salad with Pesto Vinaigrette
This steak and arugula salad with pesto vinaigrette is an easy meal of peppery greens, pan-seared strip, shaved Parmesan, and a pesto dressing, that's quick enough for a weeknight, yet special enough for guests.
Recipe
Shrimp with Chorizo
Shrimp with chorizo is startlingly simple, considering how impressive it is. Shrimp, smoky sausage, garlic, chile, and lemon come together in just about half an hour. Serve it as a main for 2, or share it as a tapas-style app.
Recipe
Brown Butter Flattened Chicken
This brown butter flattened chicken is served with a buttery tomato sauce and a pickled red onion and arugula salad. The finished dish rivals a restaurant-quality meal, yet it takes only 30 minutes to toss together.
Recipe