If you're just eating Everything Bagel seasoning on bagels, then you're in for a treat. It's such a versatile ingredient that you can sprinkle it on just about anything. Hummus, mac and cheese, chicken, and so much more.
This seasoning mix with its jumble of poppy seeds, black and white sesame seeds, dried minced onion and garlic, and sea salt is your secret weapon. It's easy to make, easier to use, and definitely easiest to take credit for when your family and guests want the recipe.
Recipe
Say hello to your new addiction. May I present Everything Bagel Hummus? The same says it all Everything Bagel seasoning–onion flakes, garlic powder, poppy and sesame seeds–on top of your own or store-bought hummus. Five minutes to make, an hour to enjoy, a lifetime to anticipate. How many things can you say that about these days?
Recipe
This Everything Bagel takes a plain bagel and tops it with a blend of poppy seeds, sesame seeds, onion flakes, garlic powder, and sea salt.
Recipe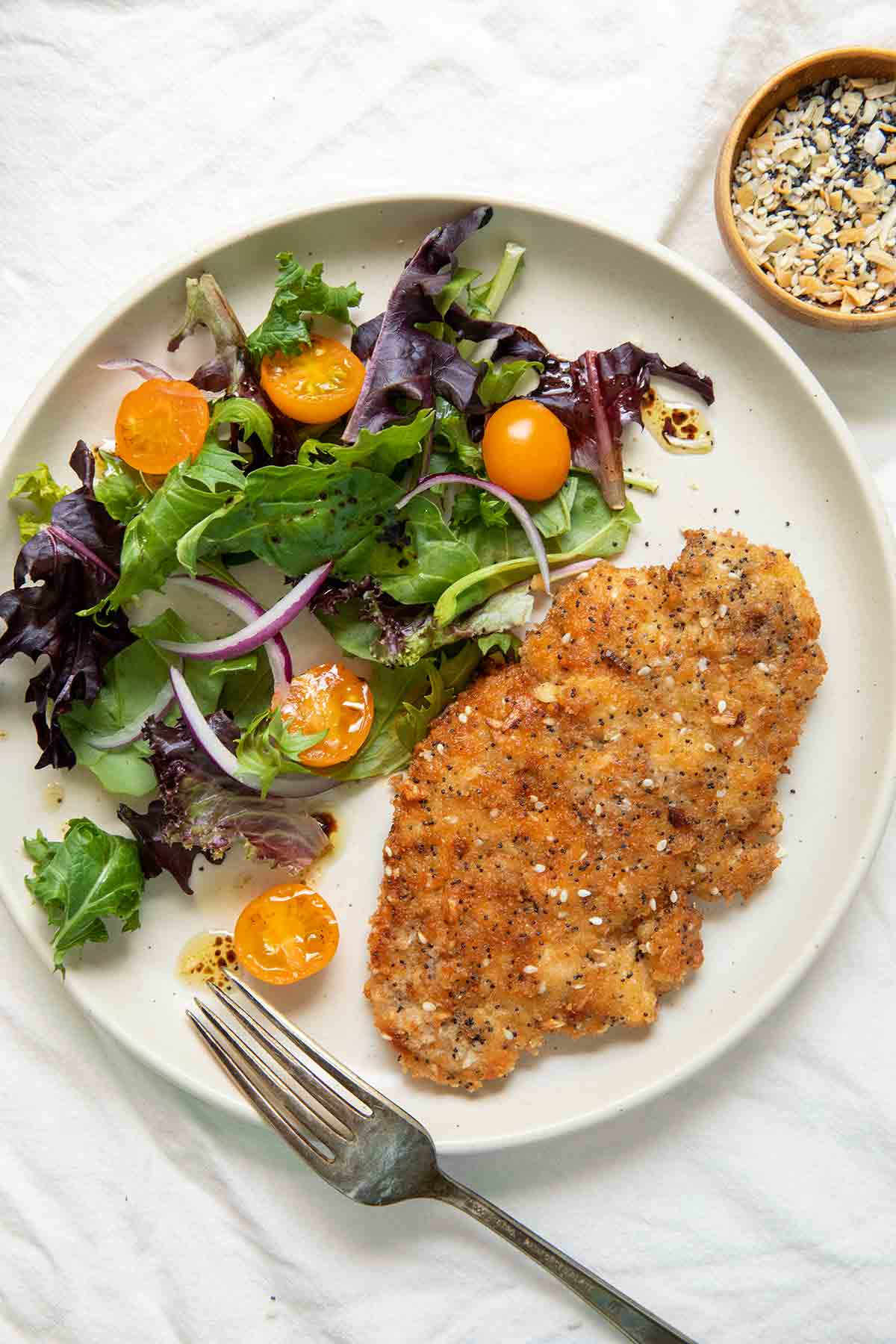 I've been making a variation of a mustard, parmesan, and panko-crusted chicken cutlet for quite a while, so adding this seasoning mix to the panko seemed like a win. To me, the real secret to this is letting it chill in the fridge for a while and letting the panko coating set. 
Recipe
This Everything Bagel Mac and Cheese tops rich and creamy pasta with a crunchy panko and everything bagel topping.
Recipe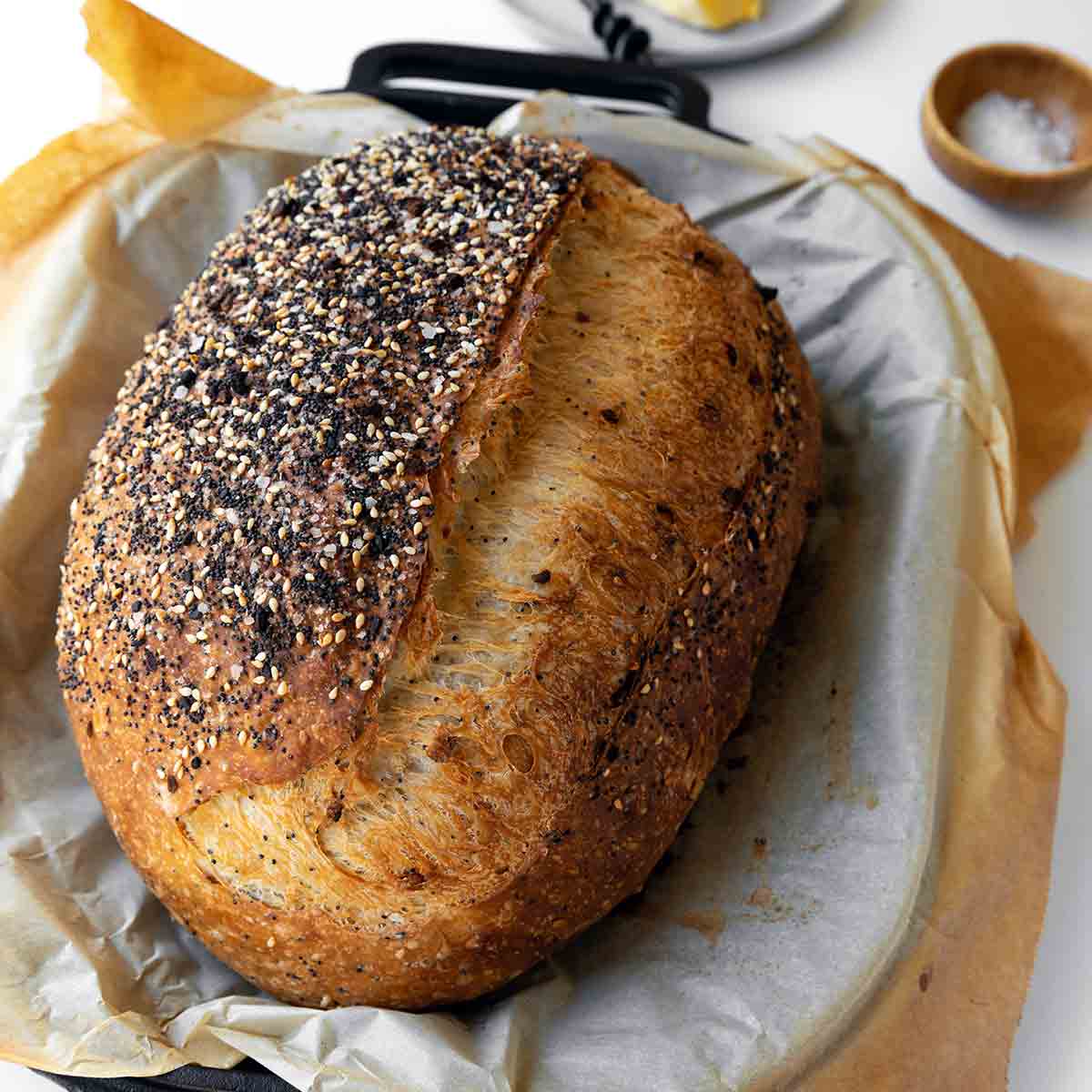 Think of this loaf as a giant everything bagel. But unlike everyone's favorite bagel, this bread has poppy seeds, sesame seeds, dried minced garlic, and dried minced onion on top as well as inside. It's bursting with flavor, so get the cream cheese ready.
Recipe
Originally published September 16, 2021
© 2021 Leite's Culinaria. All rights reserved. All materials used with permission.