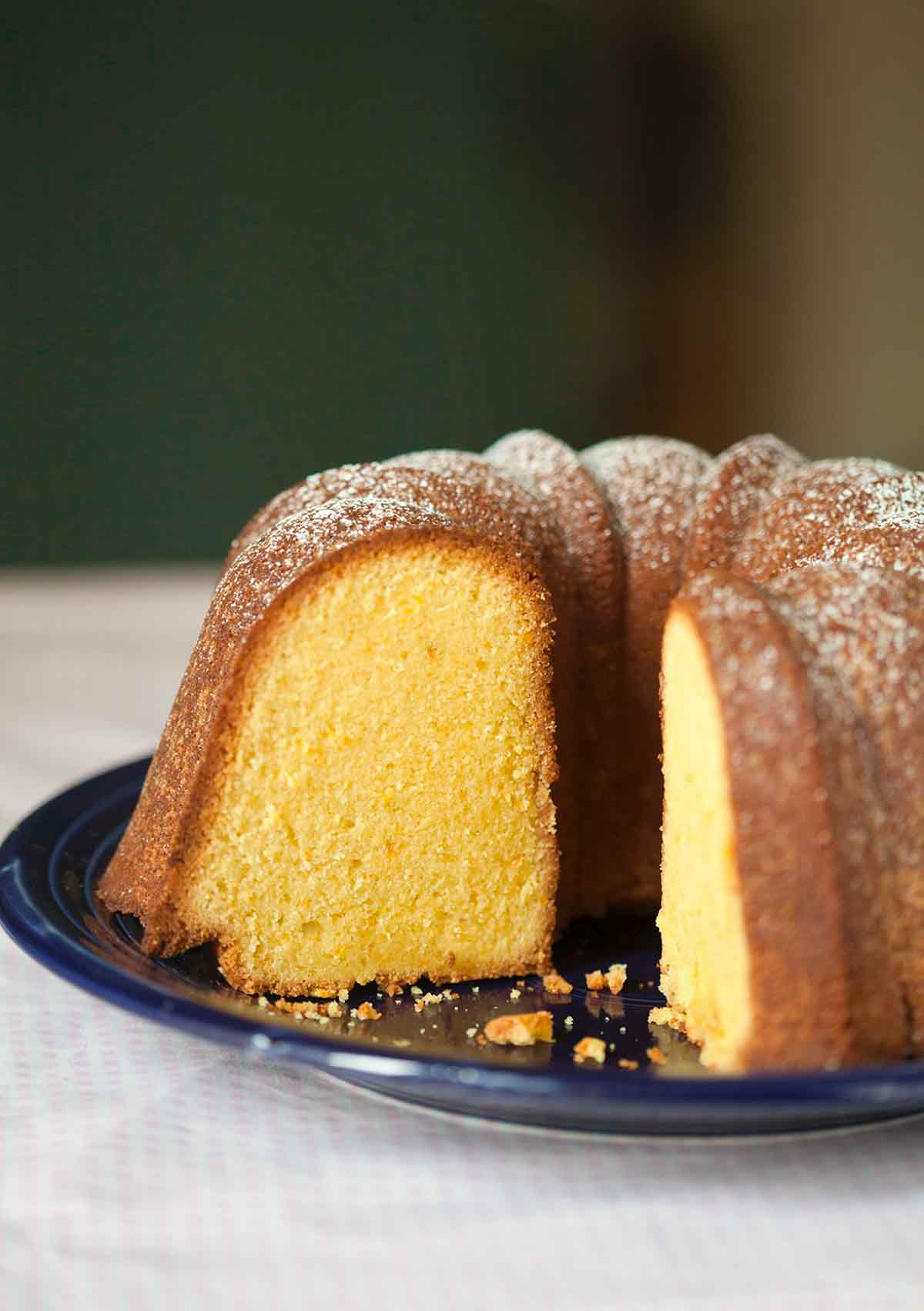 Portuguese Orange Olive Oil Cake
This Portuguese orange olive oil cake has an unforgettably tender crumb and a citrus smack thanks to fruity olive oil, winter navel oranges, and orange zest.
Recipe
Coconut Panna Cotta
Chopped homemade peanut brittle sits atop a creamy coconut milk panna cotta.
Recipe
David Leite's Blueberry Lemon Layer Cake
This blueberry lemon layer cake, made with triple layers of yellow cake with fresh blueberries, speckled with scads of lemon zest, and enveloped in the perfect lemon cream cheese frosting, is impressive in every way. This cake is a terriffic summer dessert, but it also makes one heck of a birthday and celebration cake also.
Recipe
Apple Tart
This super easy apple tart recipe is as simple as it is stunning. It's allows the natural flavor of the apple to shine without any competing flavors.
Recipe
Chocolate Soufflé
This chocolate soufflé, made with eggs, sugar, chocolate, and orange-flavored liqueur, is light and airy and far easier than you may imagine. We show you exactly how to make it.
Recipe
Pear Almond Tart
This pear and almond tart, made with pears, ground almonds, and a sweet pastry dough, is a classic French dessert. Easy yet elegant. A terrific fall dessert recipe.
Recipe
Chocolate Cream Pie with Oreo Crust
This chocolate cream pie with Oreo crust is a classic American dessert. Layers of rich chocolate pudding and sweet whipped cream are nestled in the Oreo crust. It's a quick, easy, back-pocket dessert.
Recipe
Coconut Carrot Cake
This coconut carrot cake with cream cheese frosting is unlike any carrot cake you've had. Lighter, more delicate, some may even say more sophisticated, than any other carrot cake you've ever had.
Recipe
White Chocolate Cupcakes
White chocolate cupcakes with white chocolate cream cheese frosting are a heavenly and stunning spectacle of cake perfection. Not too sweet. Not too rich. Just simple cupcake loveliness through and through.
Recipe
Masala Chai Crème Brûlée
This masala chai crème brûlèe infuses your favorite tea spices into its creamy base and covers it with a shatteringly crunchy caramelized sugar topping.
Recipe
Dark Chocolate Ice Cream
This dark chocolate ice cream takes the rich flavors of devil's food cake and turns them into a creamy, smooth frozen treat.
Recipe