Sweet and Sticky Sriracha Drumsticks
These sweet and sticky Sriracha drumsticks are made with grilled chicken legs slathered with a mix of apricot jam, hot sauce, rice vinegar, soy sauce, and fish sauce. Slightly lip-tinglingly spicy. Thoroughly irresistible.
Recipe
Skillet Roast Chicken
This dish has a devoted following at Balthazar and is a favorite among regulars who don't bother to look at a menu before ordering. In the restaurant, the chicken is served with Garlic Mashed Potatoes and a selection of Pan-Roasted Root Vegetables.
Recipe
Carrot Soup with Leftover Chicken
This carrot soup with leftover chicken and thyme is as delicious to eat as it is stunning to behold. It's also incredibly simple to make. Adding leftover chicken (or turkey) at the very last moment turns a simple bowl of soup into a satiating supper.
Recipe
Roast Chicken Thighs with Lemon
These roast chicken thighs with lemon rely on a simple technique that ensures shatteringly crisp skin and exceptionally juicy meat. Tart citrus and olives lend a subtle, simple flair.
Recipe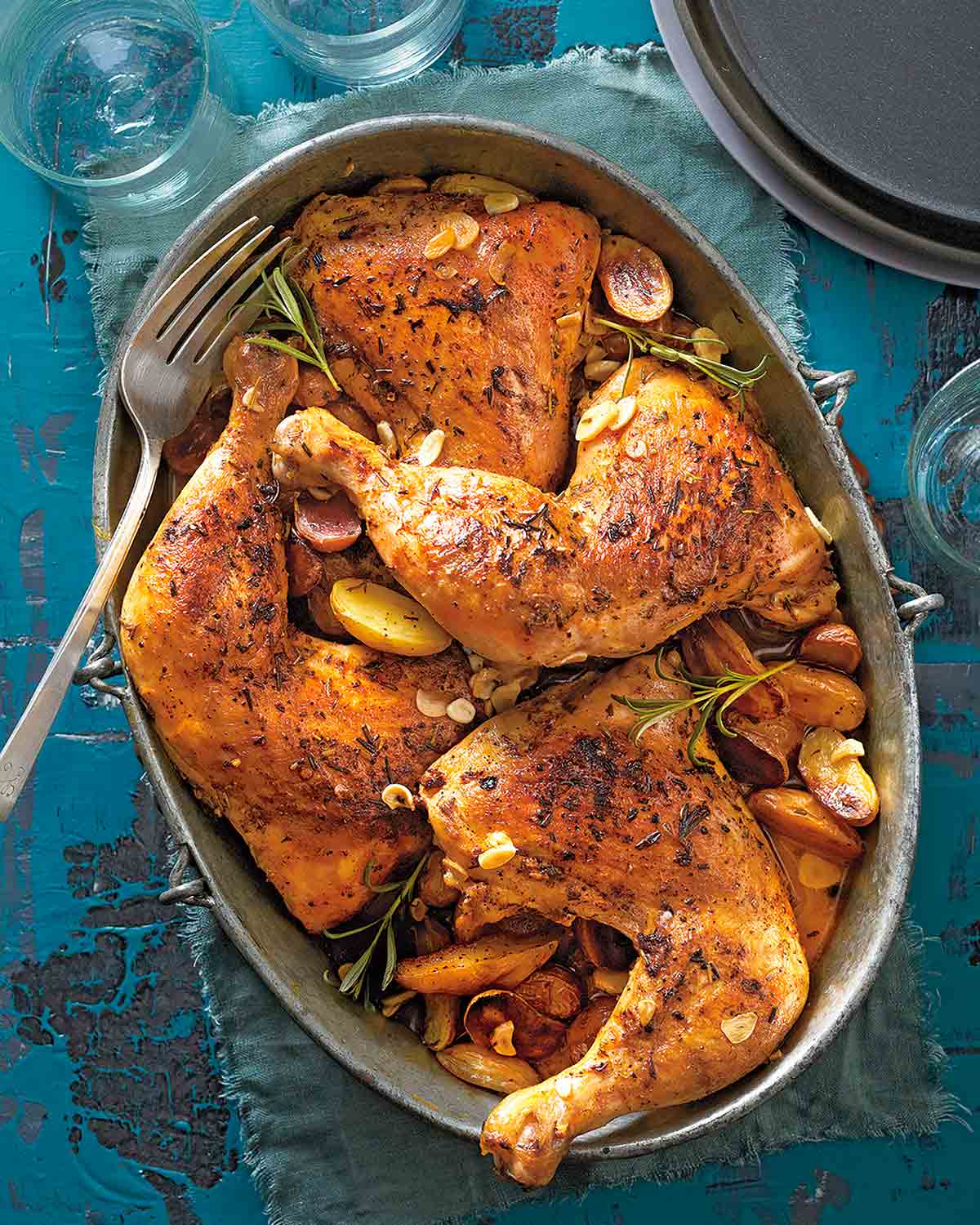 Slow Cooker Chicken With Garlic and Potatoes
This slow cooker chicken with garlic and potatoes is an an easy fix for fall-off-the-bone chicken with an intoxicating aroma that will have everyone clamoring for dinner.
Recipe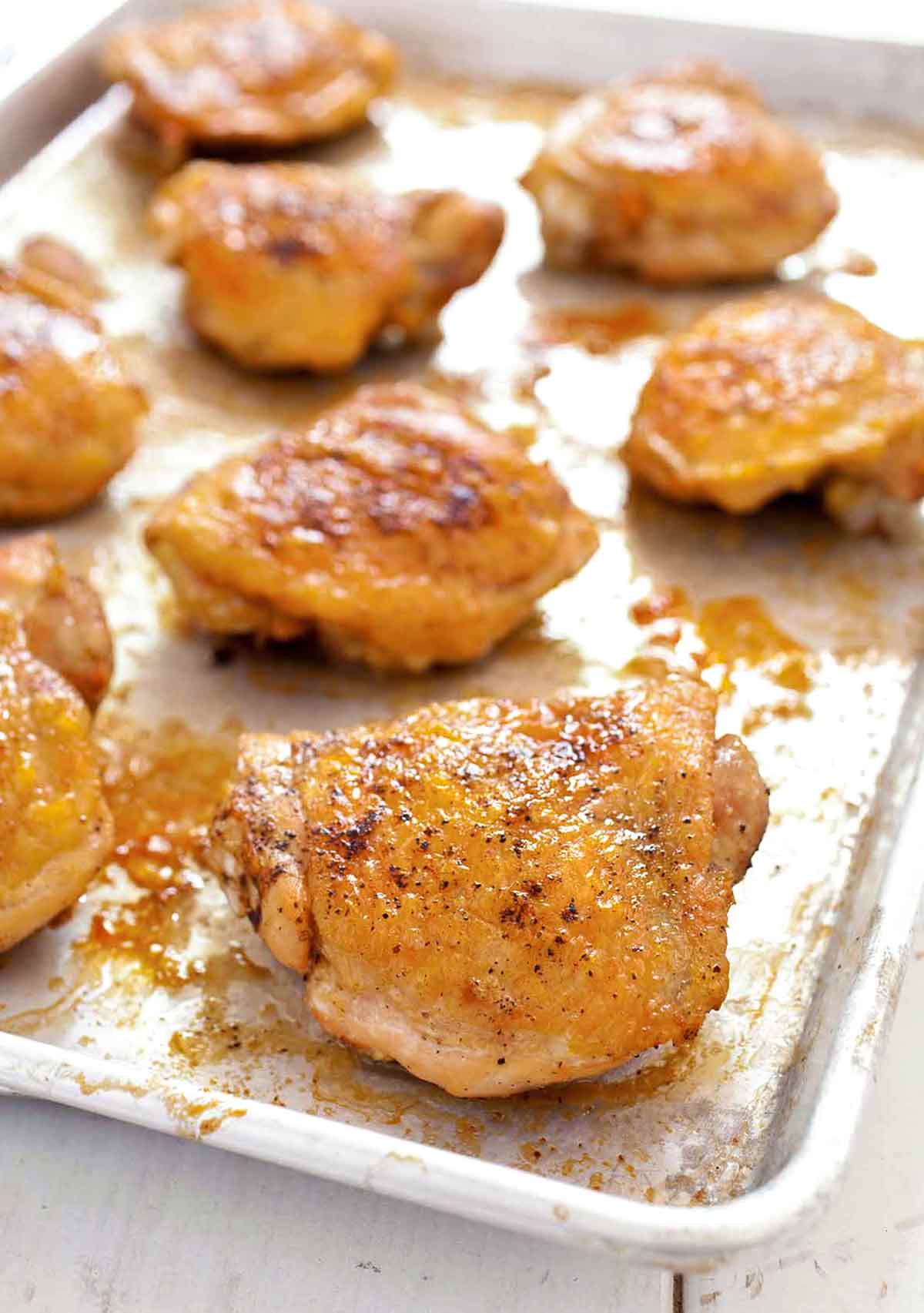 Oven-Roasted Chicken Thighs
This oven roasted chicken thighs so ingenious is the technique. Bone-in, skin-on chicken thighs are baked until cooked through and then broiled to crisp the skin. The result? Juicy, flavorful chicken. Marvelously crisp skin.
Recipe
Oven Fried Drumsticks
These oven fried drumsticks can be coated in bread crumbs or panko, sure. But let's not forget crushed potato chips, cheese crackers, tortilla chips, crushed wasabi peas, saltines, corn flakes, or just about anything.
Recipe
Roast Chicken with Vegetables
A simple chicken dinner with lots of savory flavors. Paprika makes all the difference here, imbuing the easy sheet pan technique with an elegant finish.
Recipe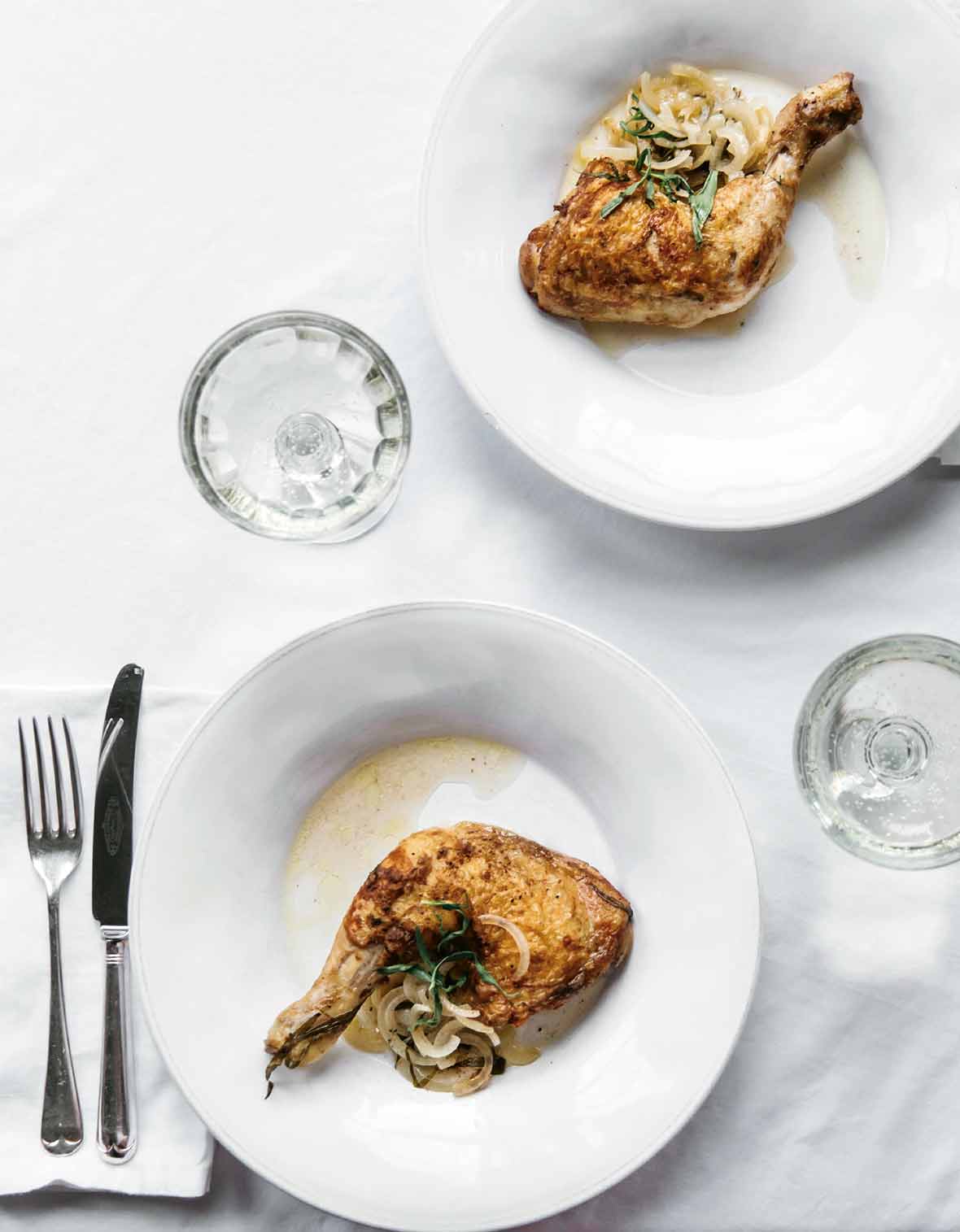 Tarragon Chicken
Tarragon chicken is a French classic. Chicken legs are seared in butter and then roasted with tarragon and onions until golden brown. A sauce made from the pan drippings and crème fraîche captures every last lingering nuance of flavor. Easy and elegant.
Recipe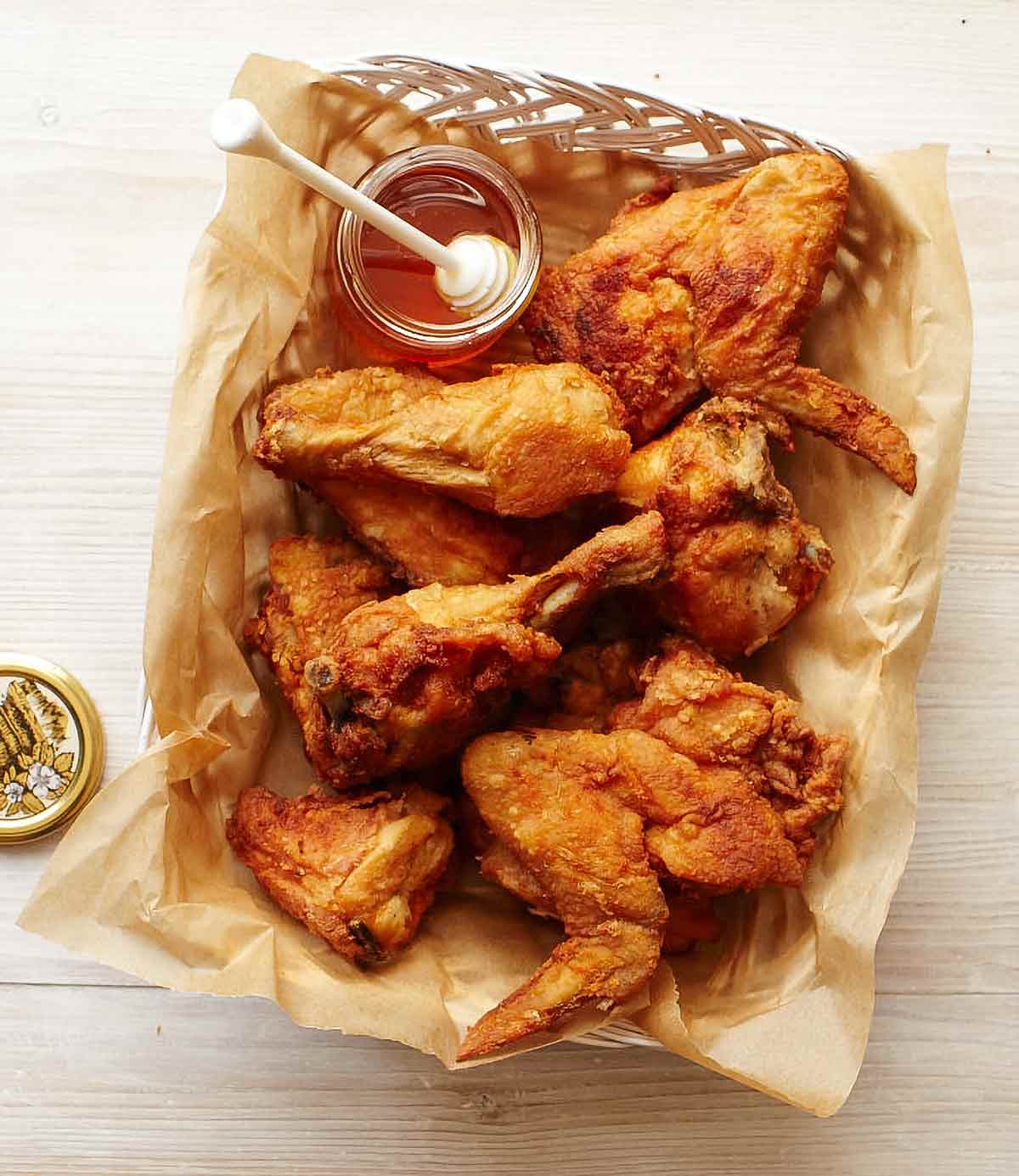 Simple Fried Chicken
This method, which is in many ways the simplest, is now my go-to method. Season the chicken with just salt and pepper, giving it some time to seep into the meat, then dip it in water, roll it in flour, and fry it in very hot oil.
Recipe