Gingerbread Bundt Cake
This gingerbread Bundt cake has all the warm spicy goodness of gingerbread cookies. As if that weren't enough, it's gilded with a sassy and sweetly tart lemon glaze.
Recipe
Blueberry Coffee Cake with Lemon Glaze
Blueberries and lemon take center stage, while the sour cream makes a moistly tender coffee cake. Appropriate for any occasion, this glorious, dense, and delicious Bundt cake serves a crowd.
Recipe
Chocolate Bundt Cake
This chocolate Bundt cake is so tender and intensely chocolatey that you'll swoon–and so will everyone that you share it with. And don't even think about skipping that glaze, it's probably the very best part.
Recipe
Chocolate Zucchini Cake
This chocolate zucchini cake is made with flour, sugar, butter, cocoa powder, and a summery abundance of squash. The zucchini makes for marvelously moist cake.
Recipe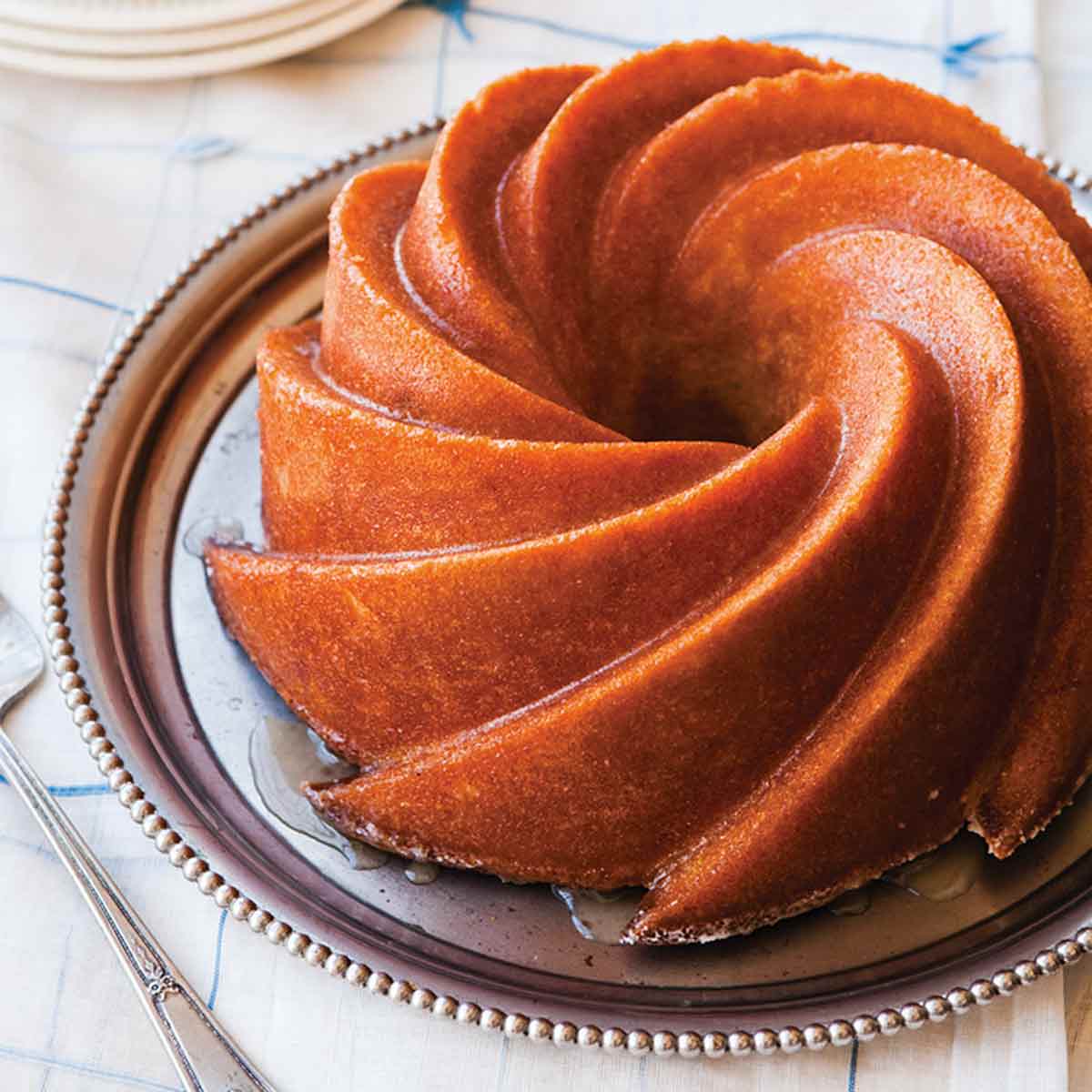 Kentucky Bourbon Cake
UPDATE: This Kentucky Bourbon Cake has people going so bonkers, we decided to publish it again just in time for the Kentucky Derby. This is the real deal, an authentic Southern recipe classic. It's much like a pound cake given its, er, obscene amount of butter and its tender, perfect crumb. And oh, baby, wait'll you taste the bourbon glaze.
Recipe
Red Truck Bakery Apple Cake
Red Truck Bakery apple cake is loaded with apples, apple cider, sour cream, and warm spices in the batter, sorta like a cross between Bundt cake and coffee cake. Finished with a sweet maple glaze, it's every bit as impressive as you would expect from the famous bakery.
Recipe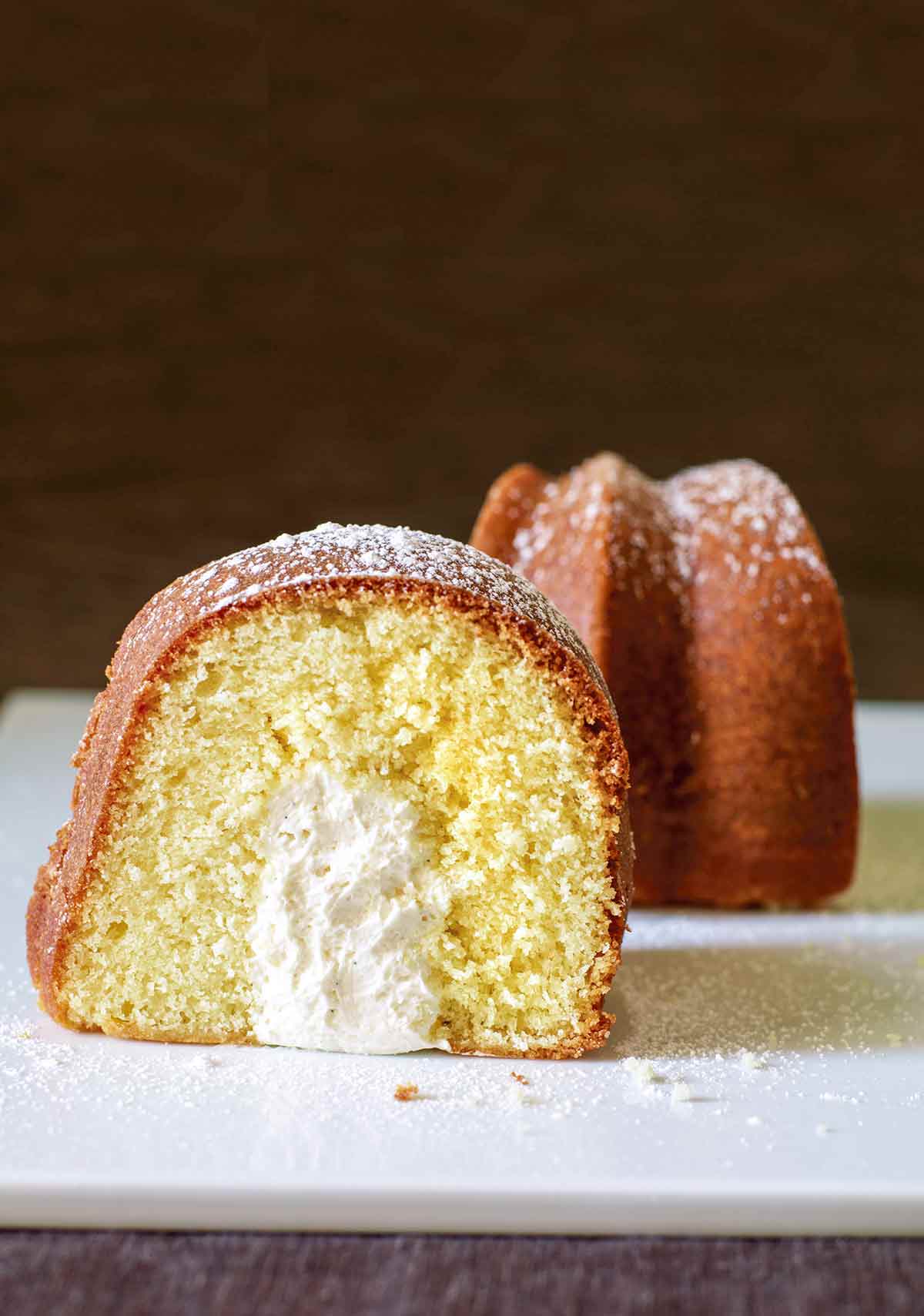 Twinkie Bundt Cake
This twinkie Bundt cake is essentially a giant, cream-filled twinkie. It's made from scratch, and all of the ingredients are pronounceable, so you won't be partaking of any weird chemical concoction here.
Recipe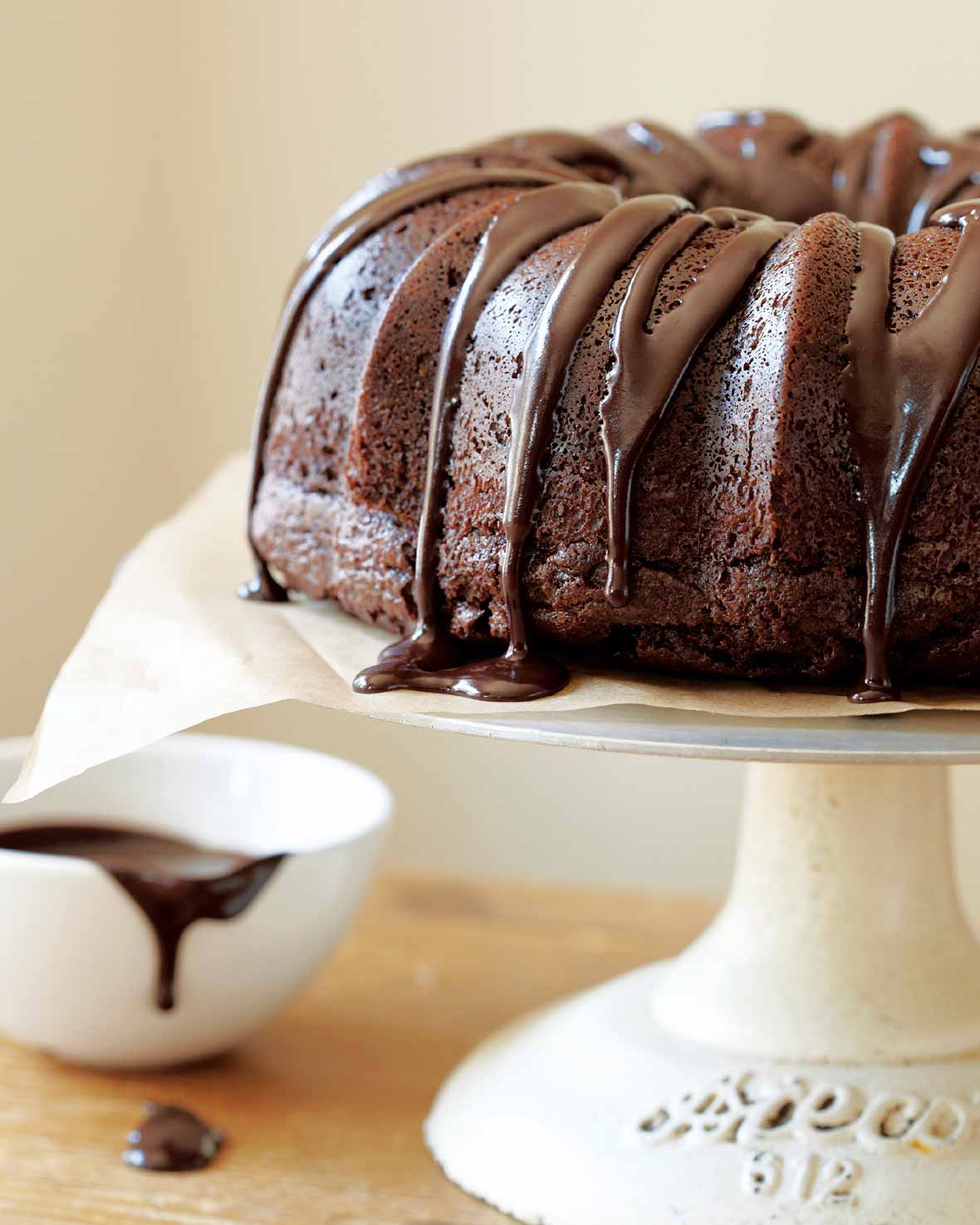 Chocolate Sour Cream Bundt Cake
This chocolate sour cream Bundt cake is quick and easy to make but complex as hell in taste. And if the cake weren't enough, on top is a sinful chocolate glazzle–that's a glaze that's drizzled.
Recipe
Espresso Cake
This espresso cake is easy as can be and comes together with strongly brewed coffee plus espresso powder baked into the cake. If that weren't enough, a coffee glaze–made with coffee, milk, and confectioners sugar–is drizzled on top.
Recipe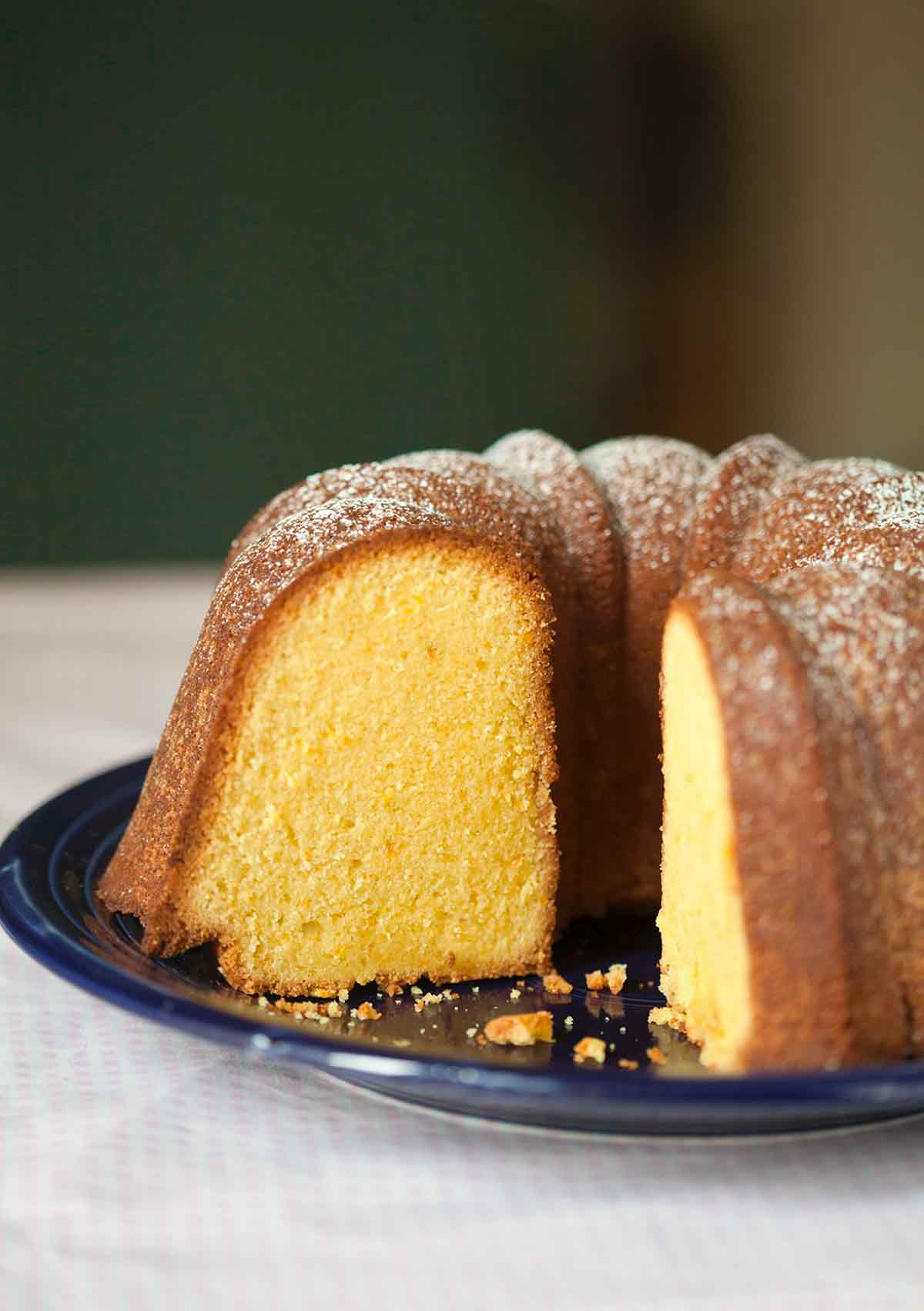 Portuguese Orange Olive Oil Cake
This Portuguese orange olive oil cake has an unforgettably tender crumb and a citrus smack thanks to fruity olive oil, winter navel oranges, and orange zest.
Recipe