Our most popular recipes of October 2021 showcases everything you made the most this month, including homemade pasta and breakfast sausage, an incredible caramel apple slab pie, a few riffs on French onion flavors, and bucket loads of pumpkin pie spice mix.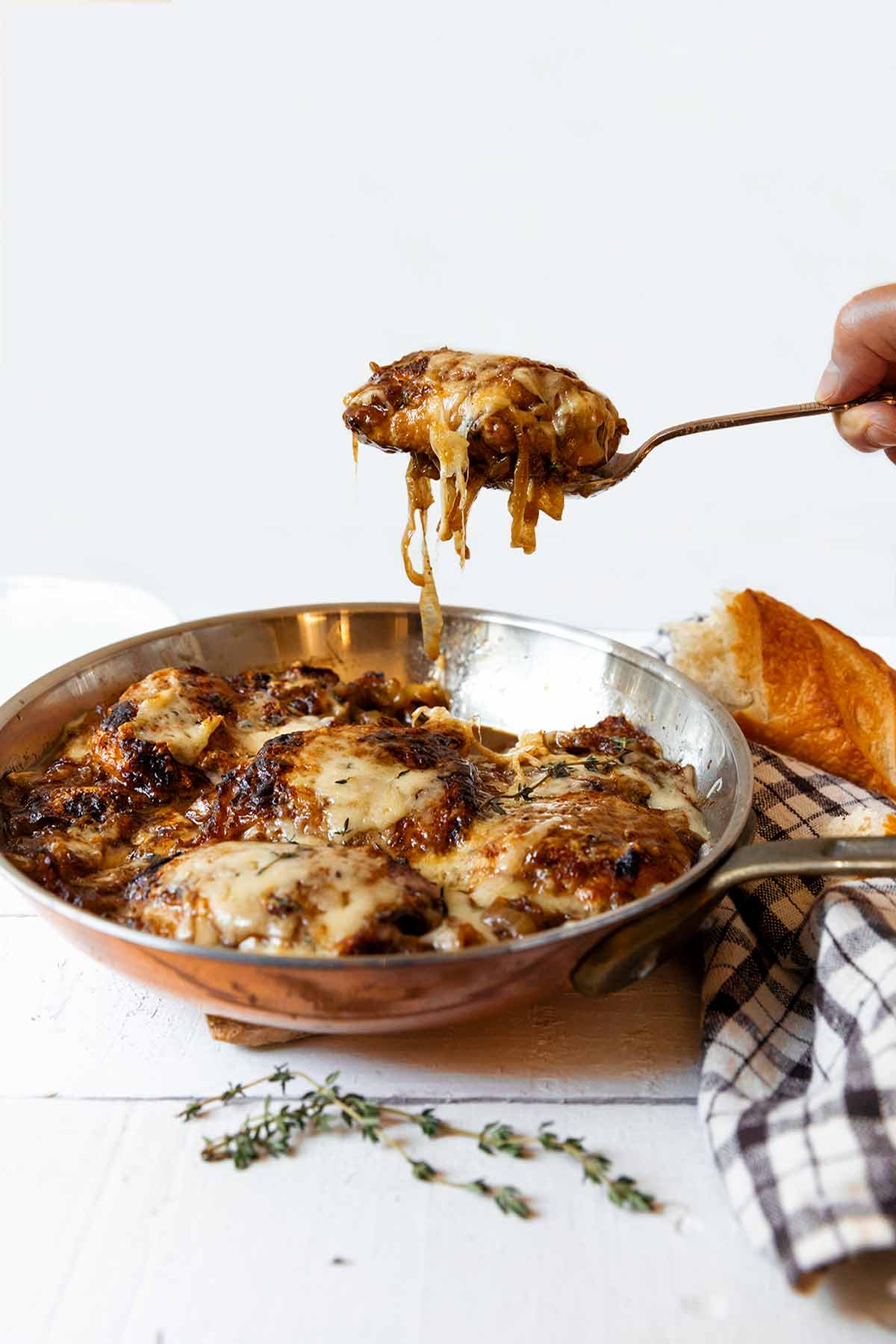 Take the elements of French onion soup–beef broth, a hunk of bread, tons of caramelized onions, and a raft of cheese–and mash it up with perfectly seared chicken thighs, and you have French onion-skillet chicken. Sounds weird, I know, but I swear it works.
Recipe
If you love French onion soup, with its rich, beefy broth, sweet, deeply caramelized onions, and that luscious, nutty and gooey layer of cheese-laden toast, you'll love this galette. All the flavors of the classic soup have been distilled into a galette for ease, but also for fun!
Recipe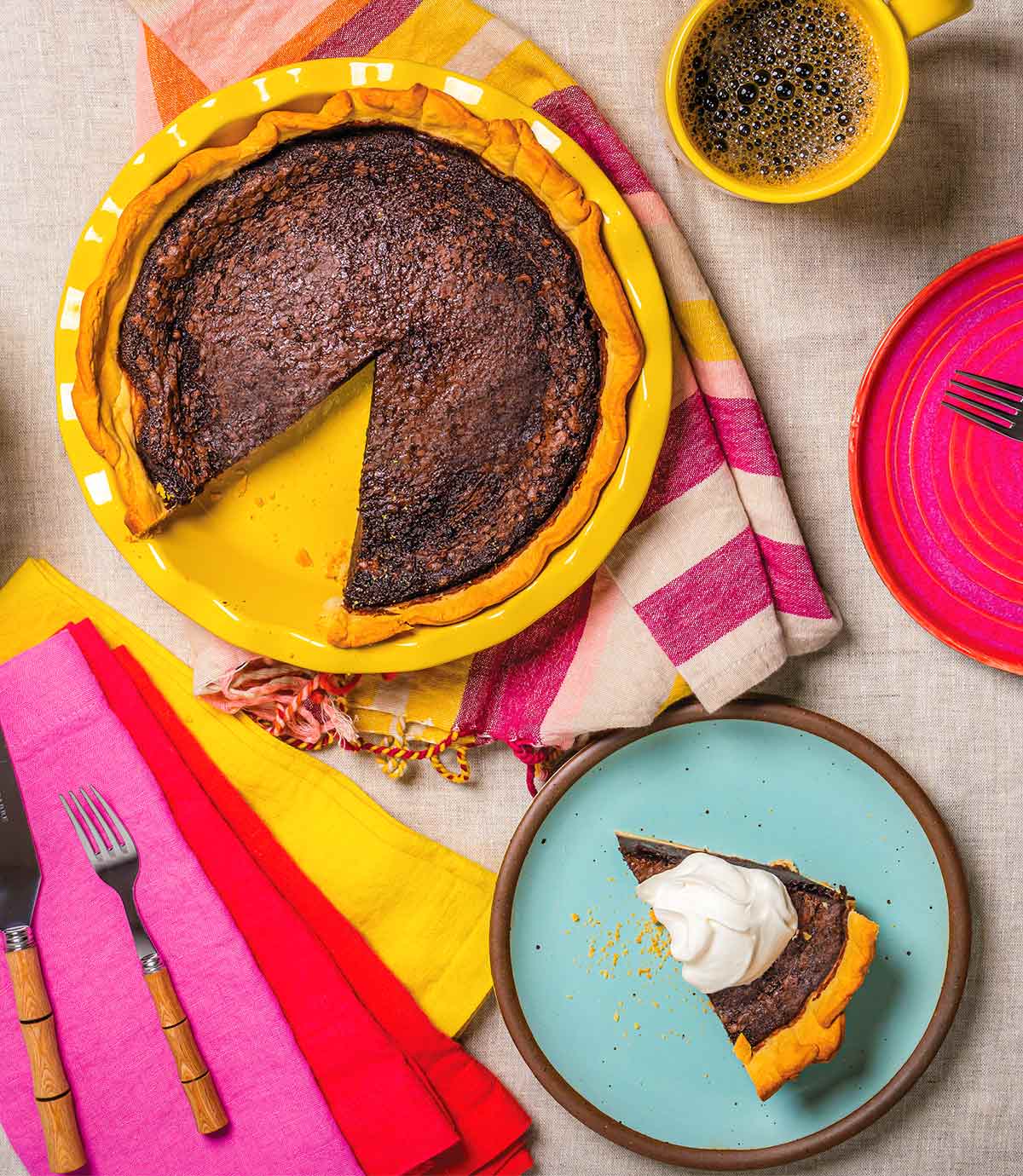 This pie was the perfect ending to Sunday supper. It's mildly sweet with deep chocolate flavor, smooth, and custardy, with a great tang from the buttermilk.
Recipe
This homemade pasta dough is foolproof and easy to make by hand or with your stand mixer with just eggs, flour, olive oil, and salt. Italian through and through. Here's how.
Recipe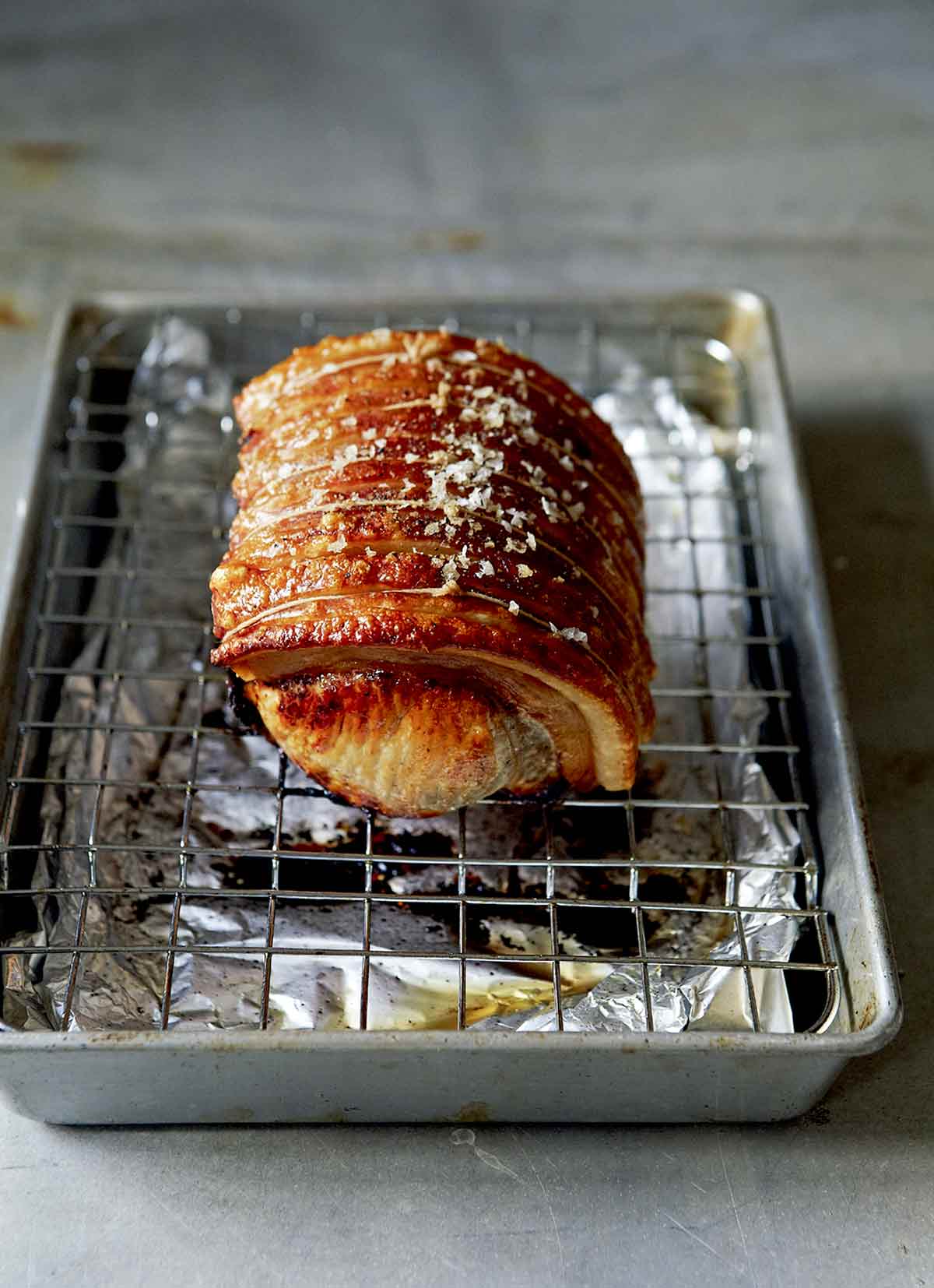 This pork loin roast calls for boneless pork loin, olive oil, salt, and pepper to be slow roasted. Four ingredients. Incredibly easy to make. No fuss. And it makes the one of best roast pork we've ever had.
Recipe
Slab pies are perfect for feeding a crowd–or a small group of people who just really, really love pie. My take on the American favorite includes caramel-coated apples and raisins, covered with a nutty crumble topping.
Recipe
Pumpkin pie spice is easy to make at home. Just pour the spices you already have in your pantry in a bowl and stir. An easy and inexpensive substitute for store-bought blends.
Recipe
This mushroom, leek, and Gruyère tart, made with puff pastry, topped with garlic and thyme-infused leeks and mushrooms and Gruyère cheese is an easy appetizer or light vegetarian entrée.
Recipe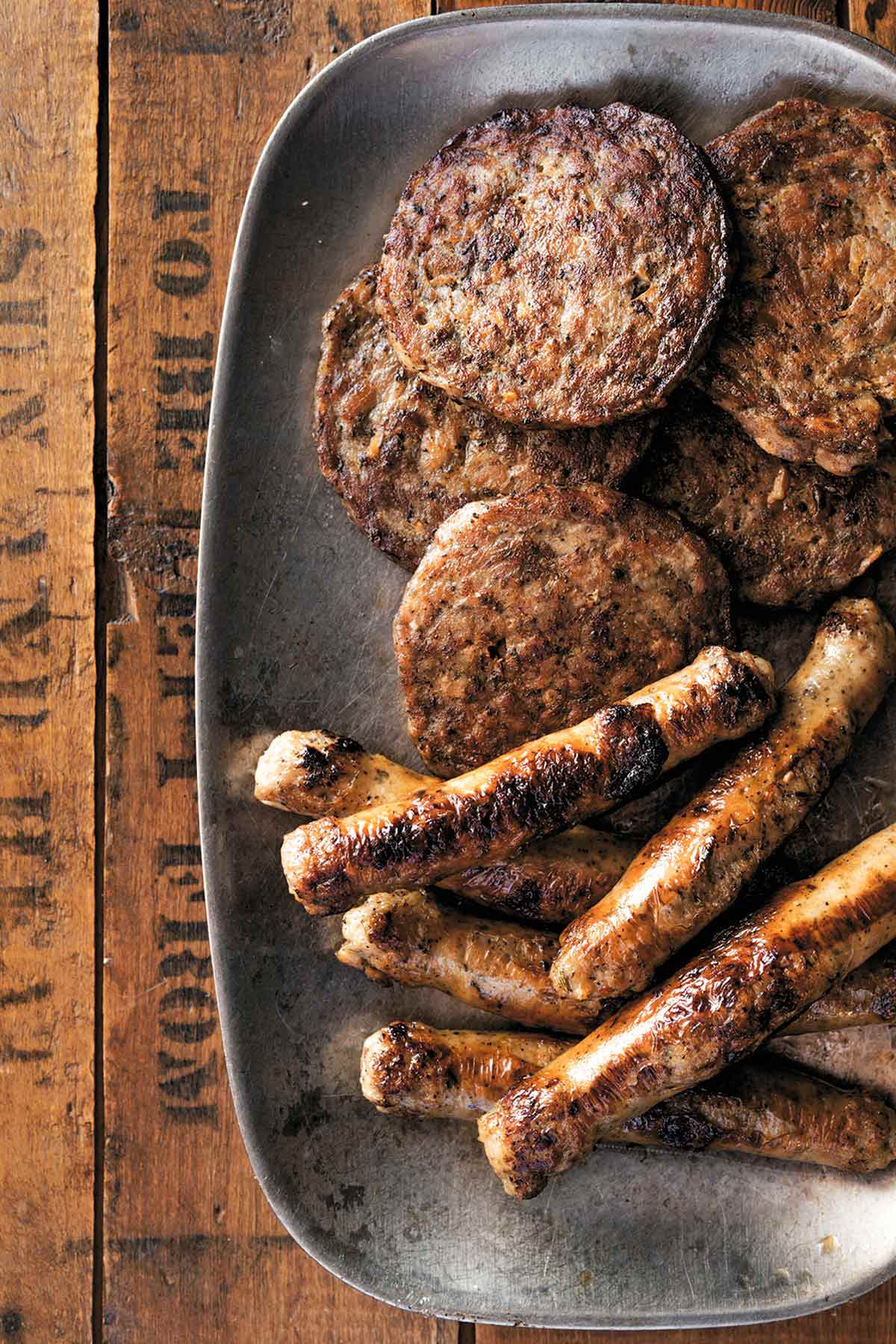 Homemade breakfast sausage is the ultimate indulgence. Made with pork shoulder, pork fat, dark brown sugar, fresh garlic, and a handful of spices, it's easier than you might think and even more delicious.
Recipe
These dirt bombs, based upon those sold at
Bantam Bread Company
in Bantam, CT, are irresistible baked donuts spiked with nutmeg and cardamom and rolled in butter and cinnamon sugar.
Recipe
© 2021 Leite's Culinaria. All rights reserved. All materials used with permission.