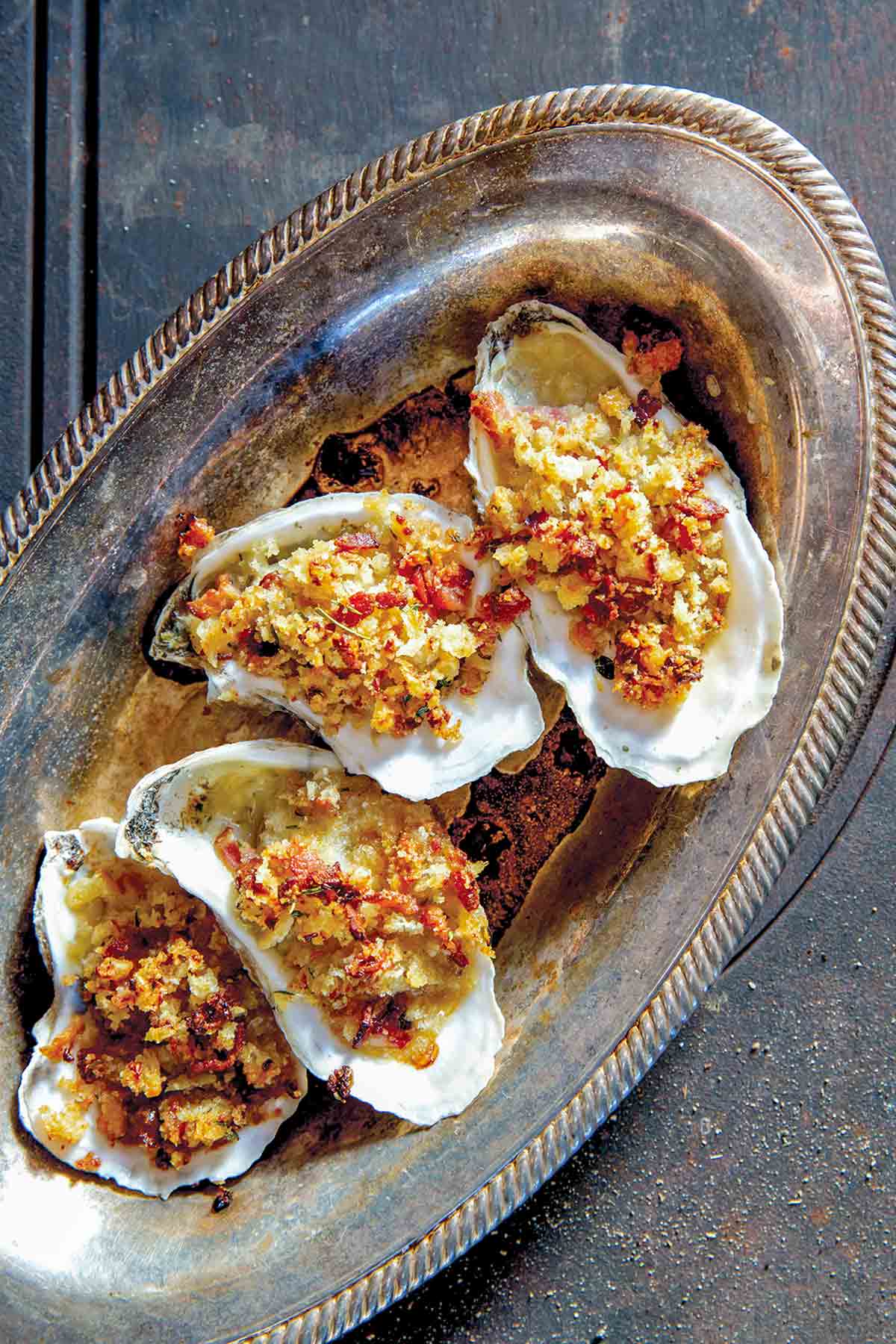 The One and I have never been big on New Year's Eve. We've never thrown a party, and I don't recall us ever attending one. And we shake our heads at folks who weather sometimes bone-chilling cold for hours and hours for a 10-second countdown in Times Square.
We prefer to be under a quilt on the couch watching the spectacle.
But just because we're on the couch doesn't mean we're couch potatoes. Hardly! We don't eat an official dinner, but rather graze all night from a big spread on the coffee table.
Some of our favorites are chicken liver pâté, nutty cheese sticks, oozy goat cheese with onion confit, my prosciutto cheese puffs, and classic palmiers.
This year, though, we're doing something different. Friends are coming to a late lunch of beef bourguignon, smashed potatoes, and our favorite chocolate cake. So we might usher in 2023 with only a few Aperol spritzes and hugs.
And that's perfectly delicious to me.
The One and I wish you all a peaceful, prosperous, and healthy new year.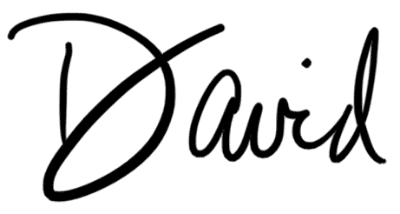 Champagne Cocktail
This Champagne cocktail is a classic for a reason, and we've tossed in a few signature extra flourishes (found as variations beneath the recipe that are remarkably easy to make and even more remarkably stunning to sip. And there's no need to wait for a special occasion.
Recipe
I loved these Champagne cocktails! I love anything that can add flare to classic Champagne, and these recipes are definitely it. They were simple to make and created a gorgeous and delicious cocktail!

kaitlyn n.
Roquefort and Walnut Shortbreads
These Roquefort and walnut shortbreads are our most elegant appetizer—crisp, light, and delectable. They're the perfect finger food.
Recipe
Homemade Potato Chips with Pecorino
Homemade potato chips are an entirely different animal from packaged ones and are definitely worth the effort. Make. A. Lot.
Recipe
These are wonderful! So easy to make and well worth the small effort that goes into slicing and frying the potatoes.

elizabeth
Comté and Sesame Twists
Cheese is a daily part of life in France, and lucky for us all really, there are so many of them. Most are meant to be eaten just as is, but there are a few to also use in cooking, such as Comté. If you eat it all before you get to cooking (been there), sub Emmental or Gruyère. Any of them are perfect in these buttery twists.
Recipe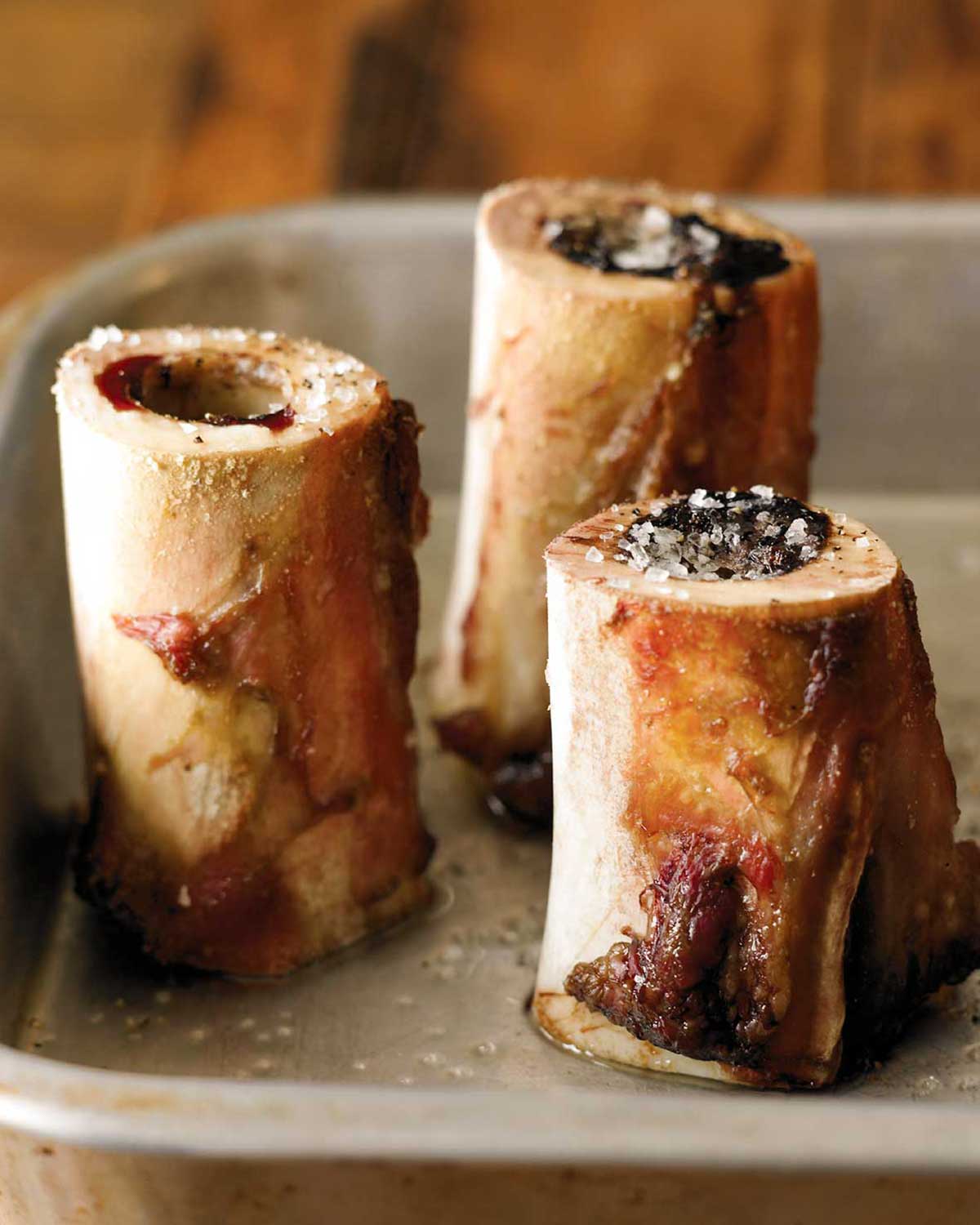 Roasted Bone Marrow
This roasted bone marrow is a cinch to make. Sprinkle it with salt and roast until rich, unctuous, and irresistible. Simply the best. Here's how to make it.
Recipe
Made this last night. It. Was. Divine! Did not realize how easy bone marrow is to make and how quickly it cooks. The husband was blown away – said it was better than a restaurant. Thank you for the recipe and for the detailed instructions.

karima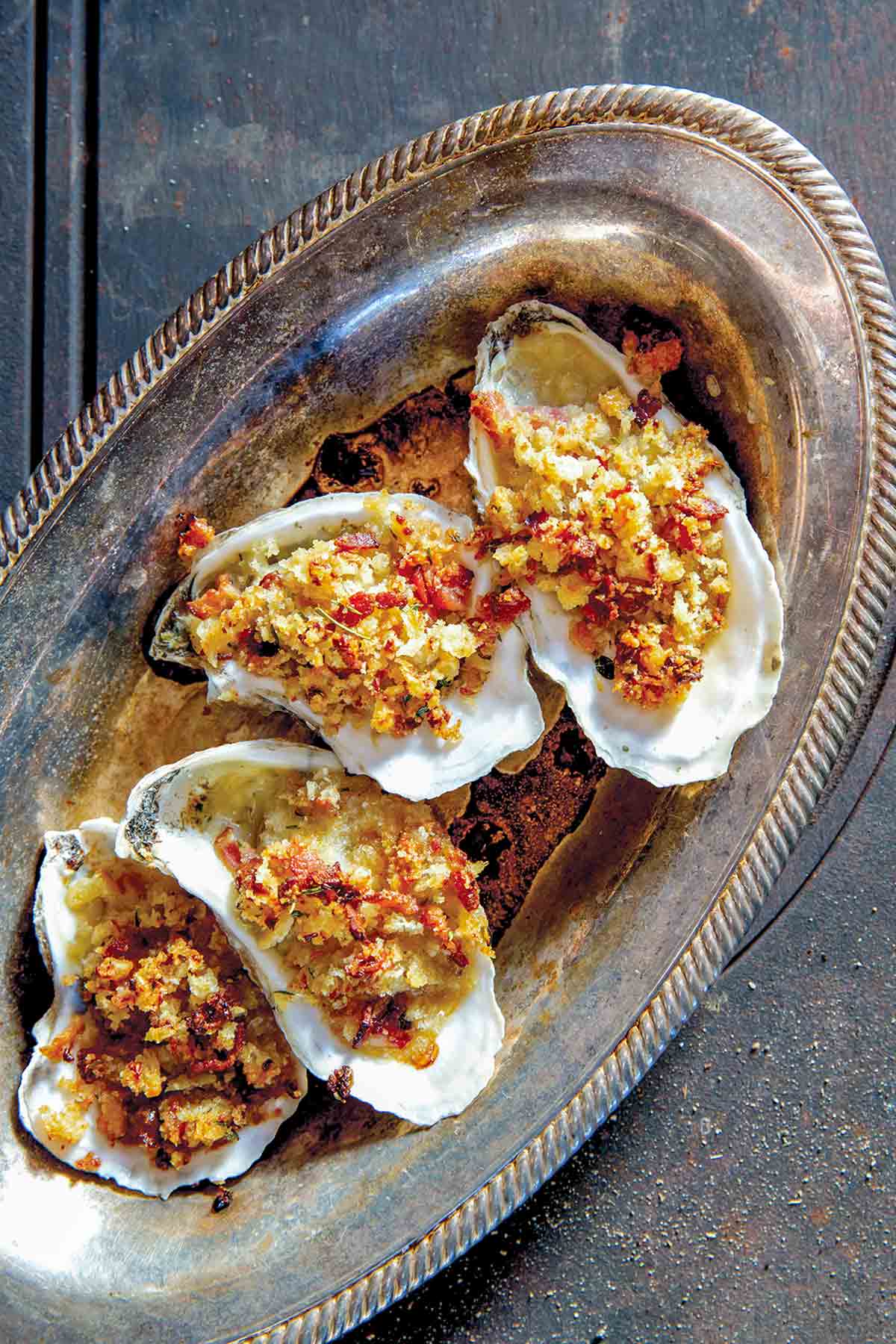 Oysters Rockefeller with Bacon
Oysters Rockefeller with bacon is made with a mix of herbs and smoky bacon and buttery bread crumbs. The best variation I've had. And so easy.
Recipe
Spicy Chex Mix
This homemade spicy Chex mix bears some resemblance to the original but is SO much more interesting. The combination of roasted nuts, toasted cereal, and the ideal amount of cayenne and chili seasoning means you may never go back to the classic.
Recipe
Fromage Fort
Fromage fort is a beautifully transformative way to use up the scraps of all those expensive cheeses that are crammed in the fridge. It's a classic, frugal, and flavorful French technique shared here by Jacques Pepin.
Recipe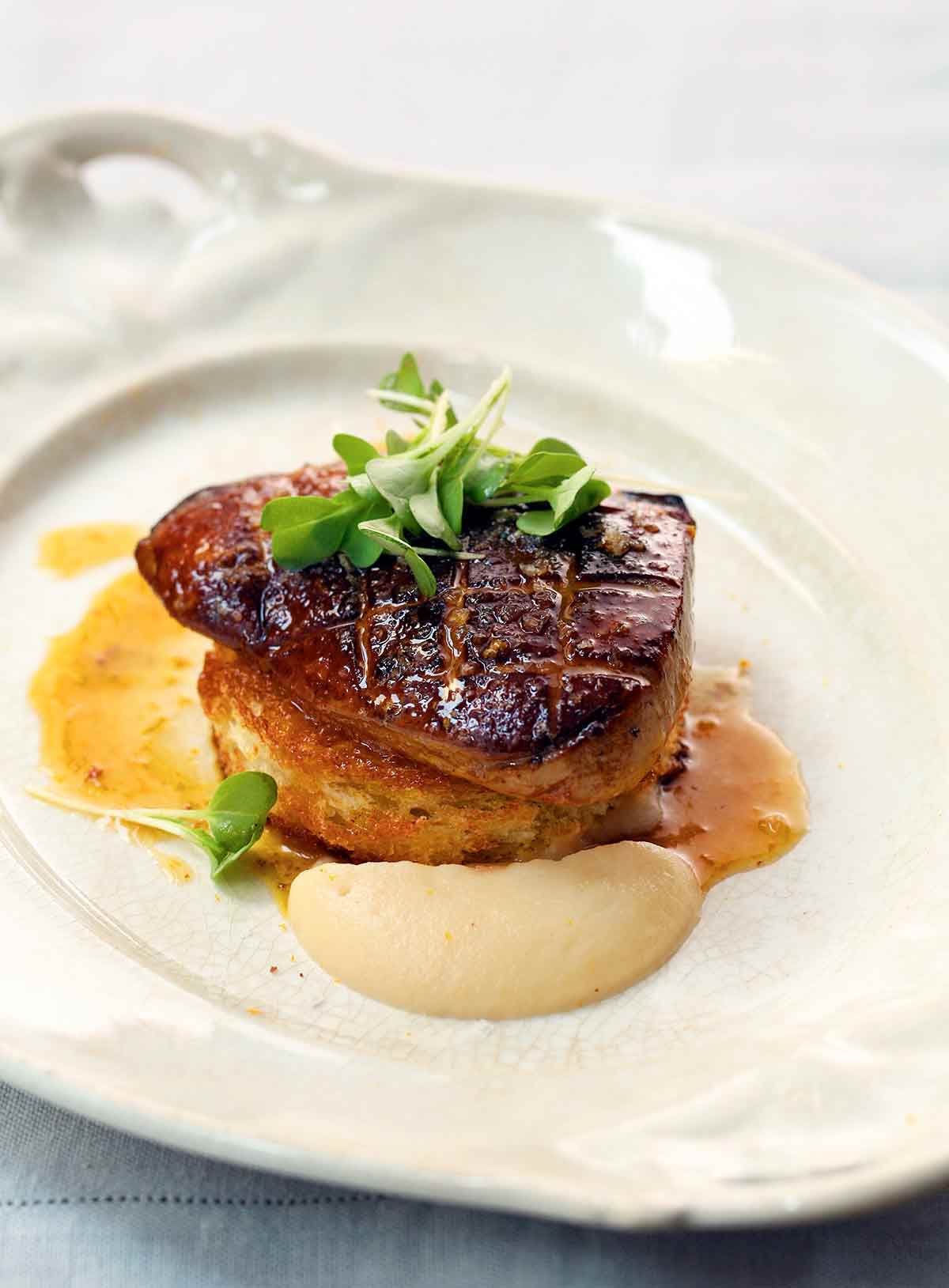 Pan Seared Foie Gras
Pan-seared foie gras is an elegant appetizer made with foie gras, a grapefruit-Chardonnay sauce, and apple purée. Superb for when you feel like going fancy schmancy. And it's easier than you think to make.
Recipe
Classic Cheese and Charcuterie Board
This recipe is a foolproof beginner's guide to a great cheese and charcuterie board! A good spread is made of four important elements: cheese, charcuterie, vehicles (crackers and bread), and accoutrements (fresh or dried fruit, nuts, and jams) to balance the savory flavors.
Recipe
Champagne Truffles
Champagne truffles—made with bittersweet chocolate, cream, brandy, and, natch, bubbly—are homemade orbs of dessert spectacularness gilded in ganache. A perfect food gift or cocktail party conversation starter.
Recipe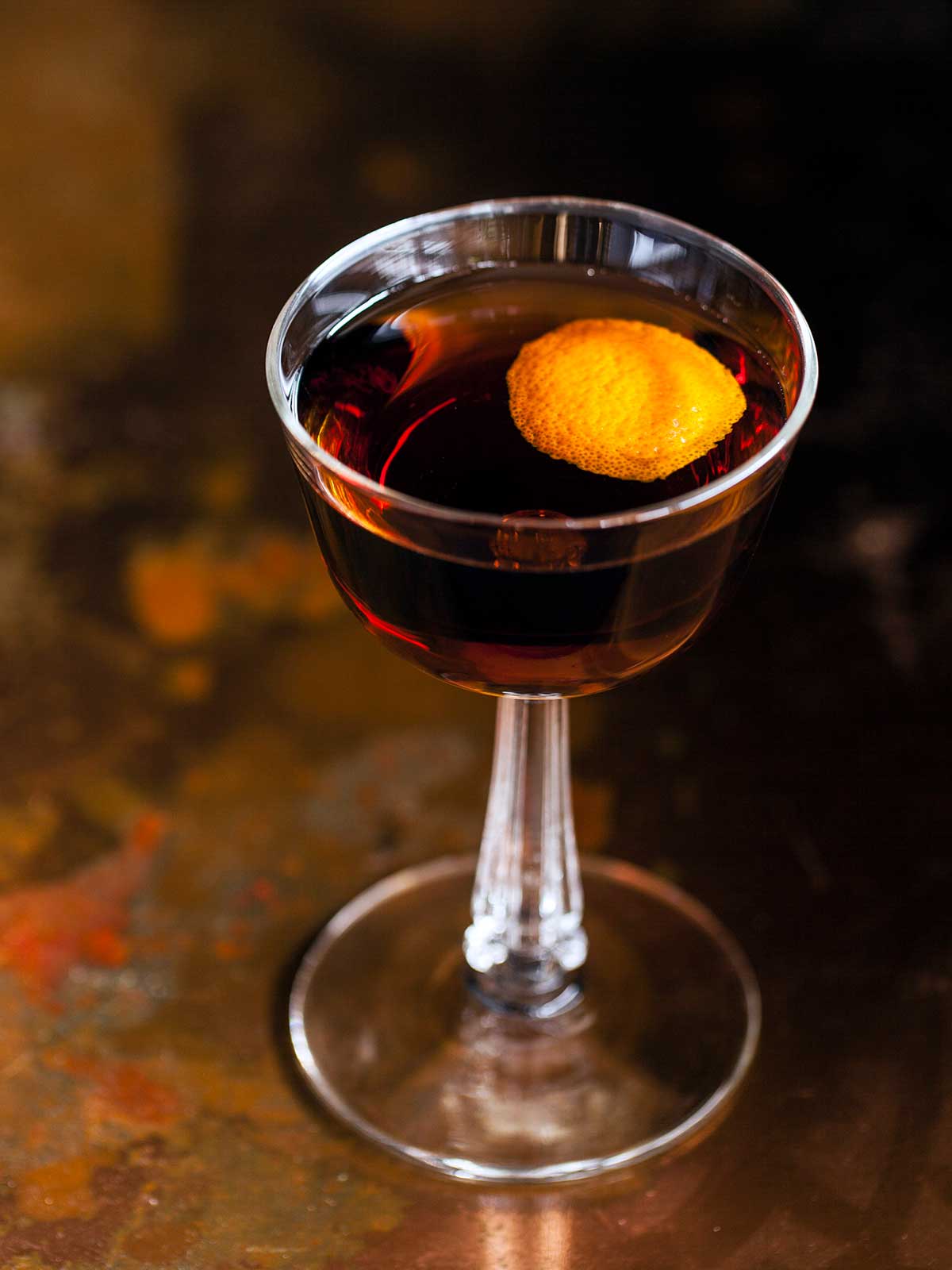 The Revolver Cocktail
This revolver cocktail recipe is made with bourbon, coffee liquor, and orange bitters. An alternative to the Manhattan cocktail.
Recipe
The revolver cocktail is a great drink recipe. Very mellow and with a hint of coffee that blends well with the whiskey, I chose Bulliet. I had to sample 2 or 3 to make sure I understood the flavors!!! Thanks for sharing.

eric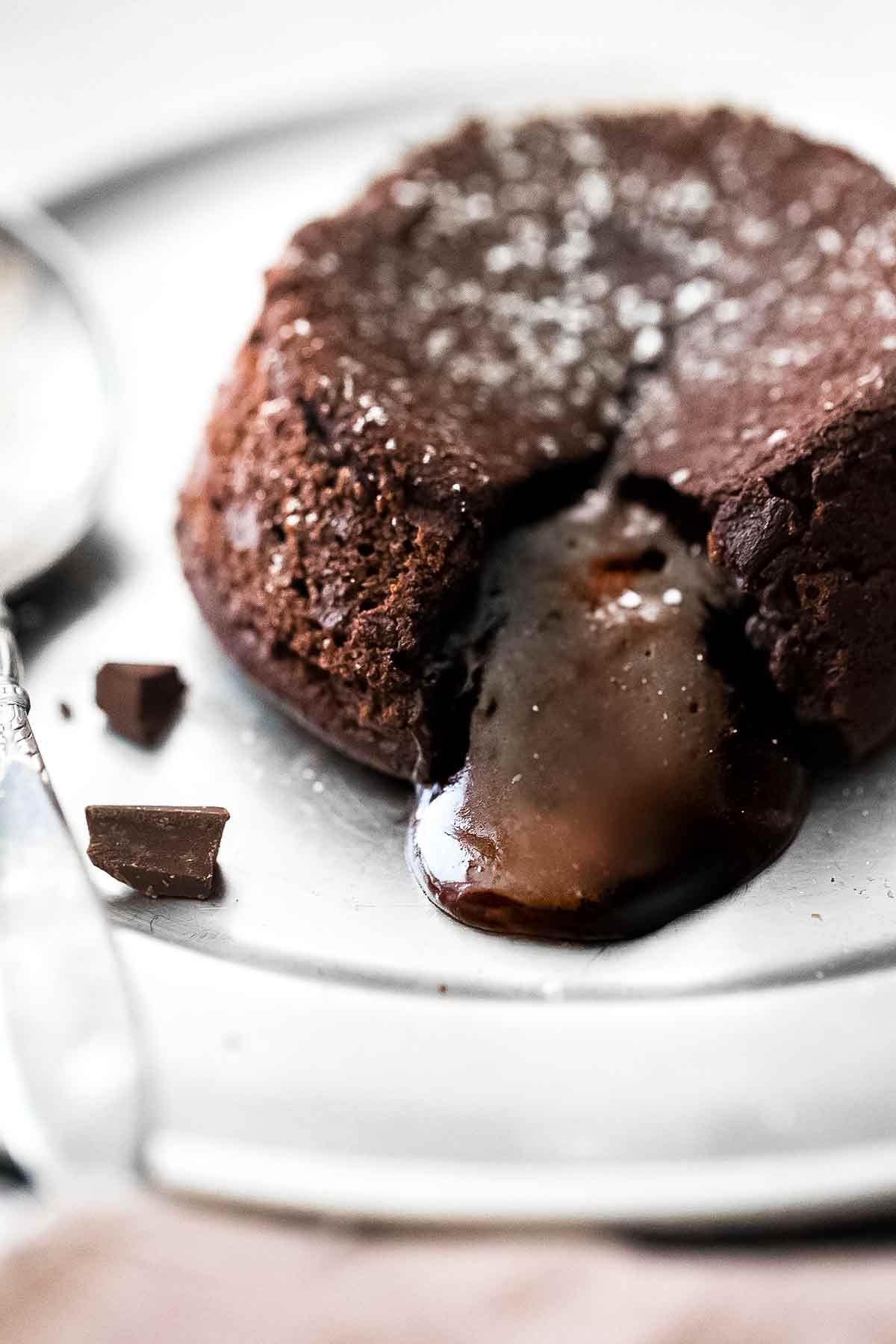 Classic Molten Chocolate Cakes
These classic molten chocolate cakes (also called chocolate lava cakes) from Jean-Georges Vongerichten are made with flour, sugar, chocolate, egg, and butter. When baked, the cake doesn't cook through, creating a lava flow of chocolate when cut into. If that weren't enough, the batter can be made ahead of time.
Recipe
FAQs
How long can cocktail-party food be left at room temperature?
Shelf-stable foods like potato chips, roasted mixed nuts, and Chex mix can be safely left out all evening for your guests to enjoy. For perishable foods, keep hot foods hot in a warmer, and cold foods, like oysters, shrimp rings, and mayo-based salads, cold, on a bed of ice. Any perishable food being served at room temperature needs to be refrigerated after 2 hours.
How much food should I serve at a cocktail party?
Plan for about 8 pieces of food per person, if you're serving all at once. If you're serving food continuously throughout the evening, plan for about 4 pieces per person per hour. Expect that the most food will be consumed during the first 2 hours.
Still looking for more ideas? Peruse our entire selection of New Year's Eve recipes, cocktail party recipes, and hors d'oeuvres recipes to create the perfect party menu.