Whether you're hosting or headed to a Fourth of July picnic or cookout, we've got you covered with these easy side dish recipes. They're guaranteed to please everyone, and they're quick to put together, so you can get back to the relaxing holiday you deserve.
This watermelon limeade requires only five ingredients and 10 minutes of effort for a refreshing summer sipper.
Recipe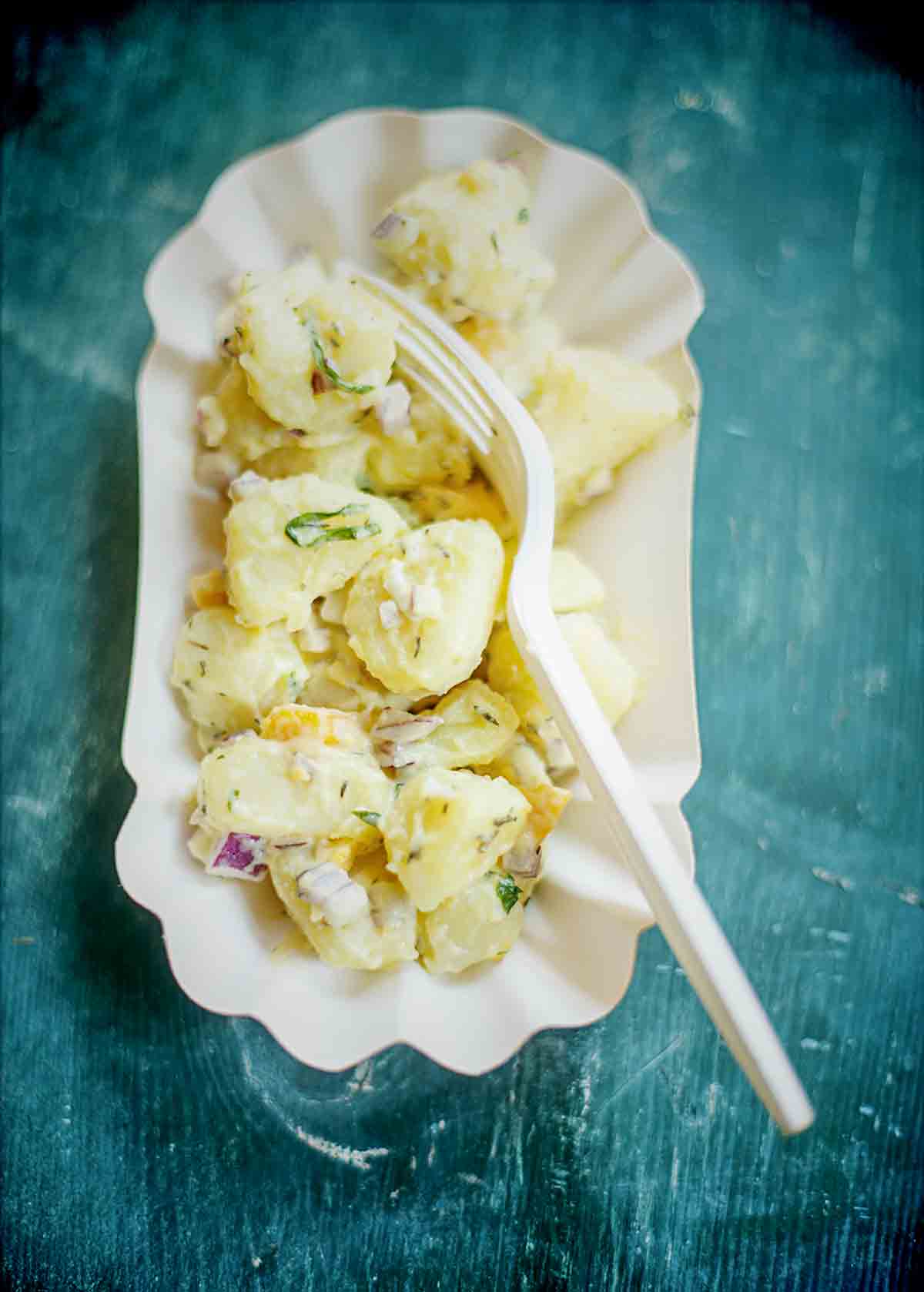 This easy potato salad is made with everyday ingredients like potatoes, mayonnaise, hard-boiled eggs, cider vinegar, red onion, and herbs. It is an easy and classic summer side dish that's perfect for cookouts, barbecues, and picnics.
Recipe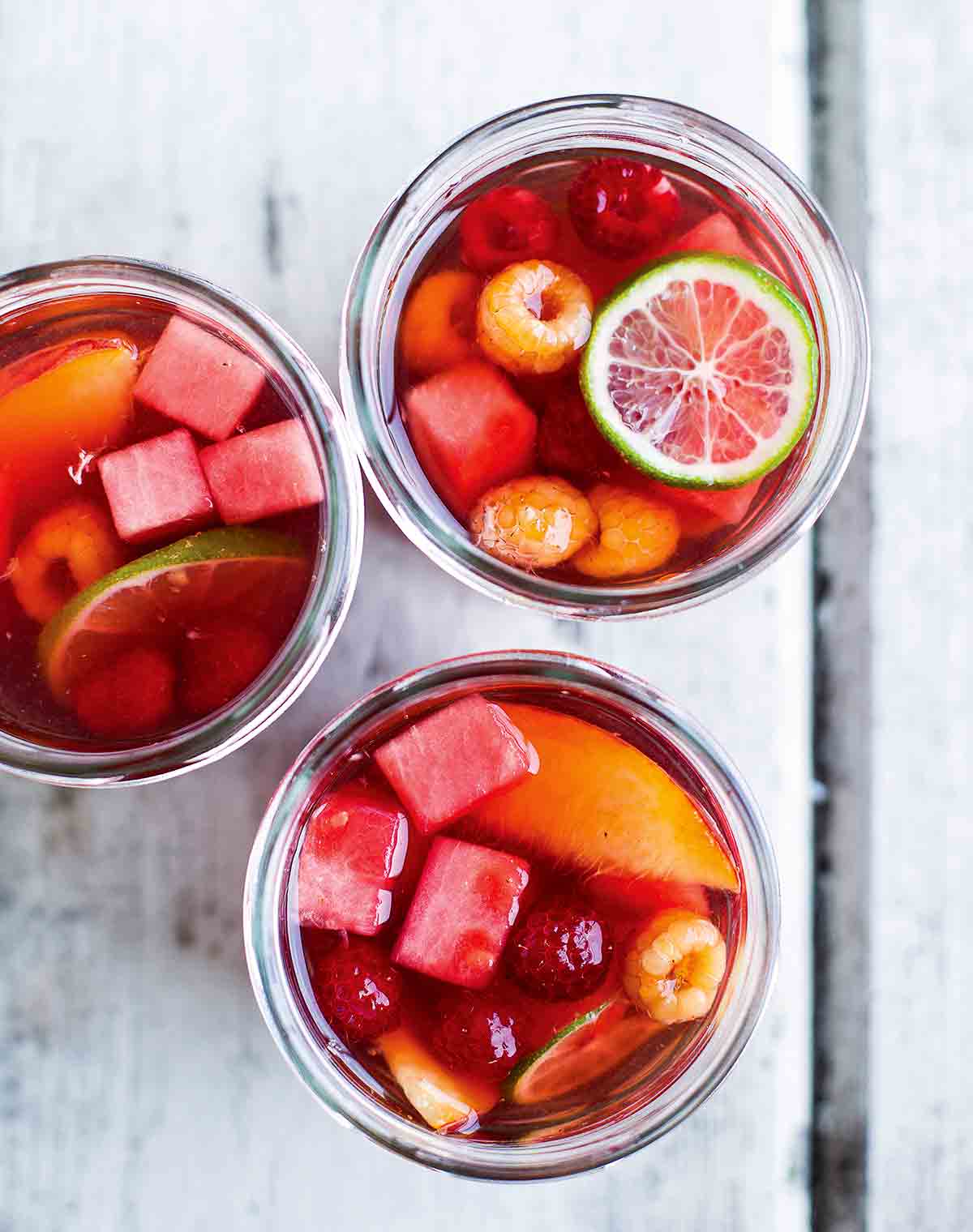 For this rosé sangria, apples and oranges traditionally found in sangria are swapped for sweet summer fruits like watermelon and peaches.
Recipe
Cheddar cornbread is a twist on a Southern classic. It's a little untraditional given the inclusion of a slight amount of sugar and a rather generous amount of cheese and, if you please, jalapeño.
Recipe
This hearty orzo chickpea salad is the perfect warm weather treat! It's best served cold with fresh herbs. If you're food prepping this salad, make the chickpeas and orzo pasta in advance. They'll have time to cool before you put it all together.
Recipe
These barbecue beans are made from dried beans and seasoned with garlic and onion powder, cumin, and chili powder. They're cooked low and slow for the most tender beans we've tried.
Recipe
This easy-peasy creamy coleslaw combines cabbage, red onion, carrot, and cilantro in a tangy mayonnaise-based orange dressing. It can be mostly prepared ahead of time and tossed with dressing just before serving. No wonder people are calling it the best creamy coleslaw they've ever tried.
Recipe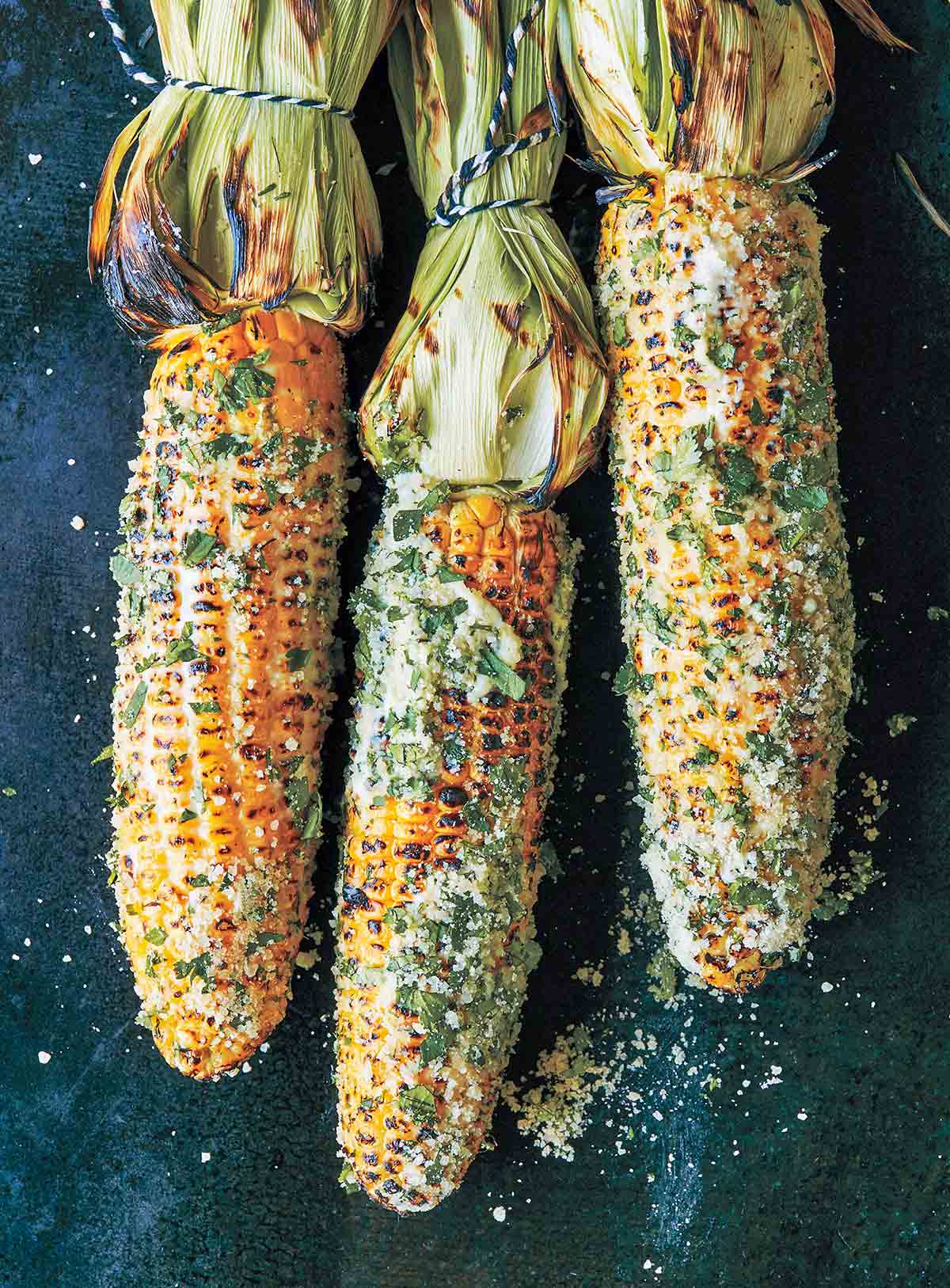 For this Mexican-style street corn, or elote, sweet corn is grilled, slathered with lime mayonnaise, and sprinkled with cheese, cilantro, and hot sauce. The corn husks make for a nifty eating handle.
Recipe
Grilled carrots. They're easy and quick and gonna revolutionize your weeknight side dish situation. Seriously. They're a backyard grilling game-changer.
Recipe
This watermelon salad with Aleppo pepper is a simple side dish that is made with fruity Aleppo pepper, watermelon cubes, black olives, and fresh mint. It's easy to make and is ready in just 15 minutes.
Recipe
© 2022 Leite's Culinaria. All rights reserved. All materials used with permission.